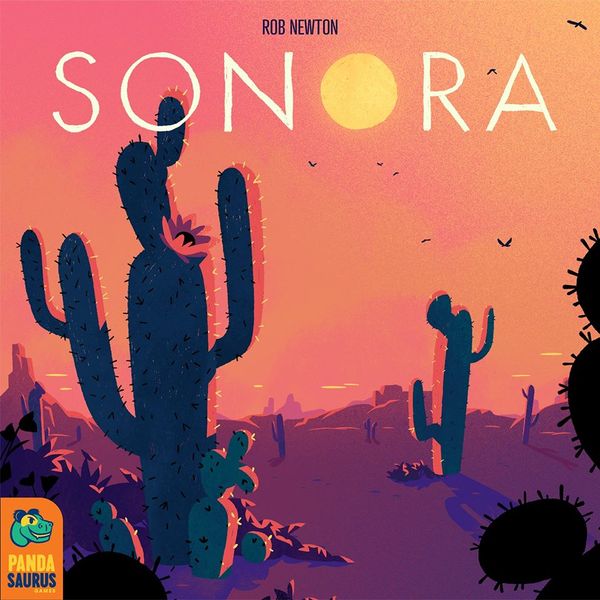 Buying from these fine retailers helps support Shut Up & Sit Down.
You have entered the Sonoran Desert, a place of vast beauty. Technicolor sunsets pop out over vistas revealing deep canyons, trickling tributaries, and ancient pueblo cliff dwellings. Immerse yourself in the secrets of the desert in a flick-and-write game in which cunning and dexterity meet.
In Sonora, players flick wooden discs onto a game board representative of different vibrant landscapes across the Sonoran sands. Each area encompasses a different unique game, so skillful aim is required to play in the region of a player's choosing and score points on your dry-erase sheet! But watch out for other players eager to bump discs to score points for themselves.