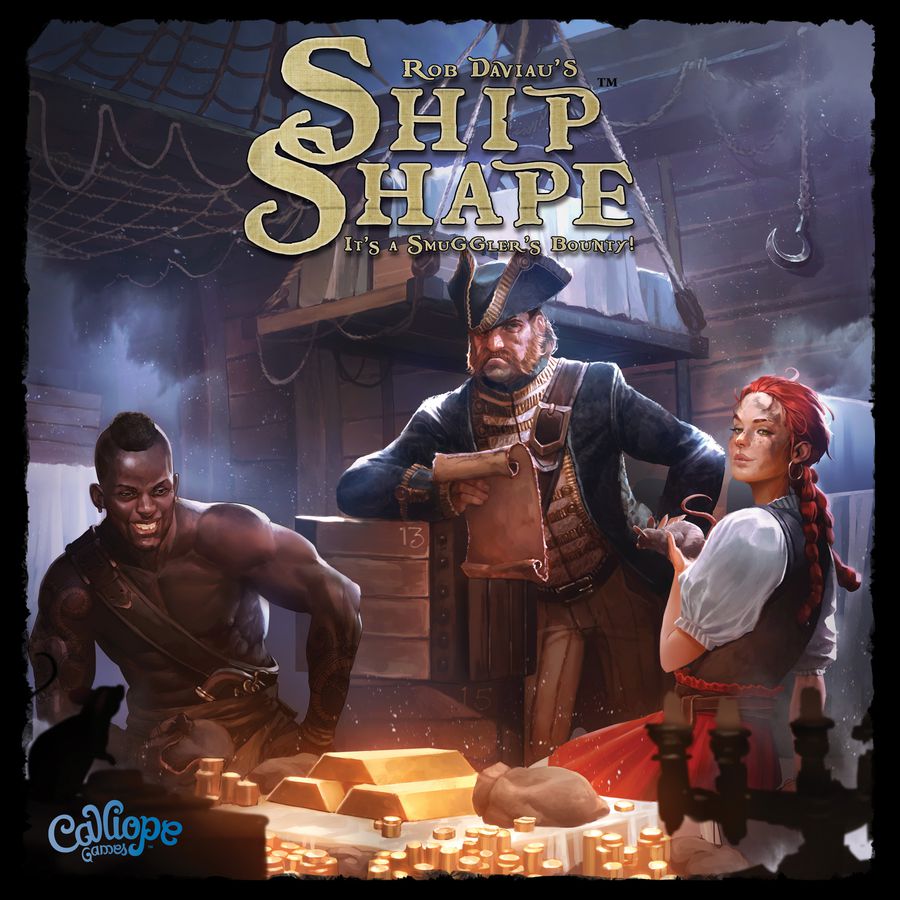 Buying from these fine retailers helps support Shut Up & Sit Down.
In the late 17th Century, mighty ships sailed the seas and brought all manner of goods back to port. As a savvy captain, you must skillfully utilize your crew to fill your ship's hold with the best combination of treasure, cannons, and (ahem) other items to earn gold. In the end, the player who amasses the biggest bounty will be declared the greatest smuggler…uh, SEA CAPTAIN…of all time!
In ShipShape, 2-6 players each control a ship. Over the course of three voyages (rounds), you bid using numbered crew cards to claim unique crate tiles off the central stack. Fill your hold with gold, cannons, and contraband and cover up what you don't want. At the end of each voyage, score coins by comparing your holds with everyone else, looking only at what is visible in your hold.