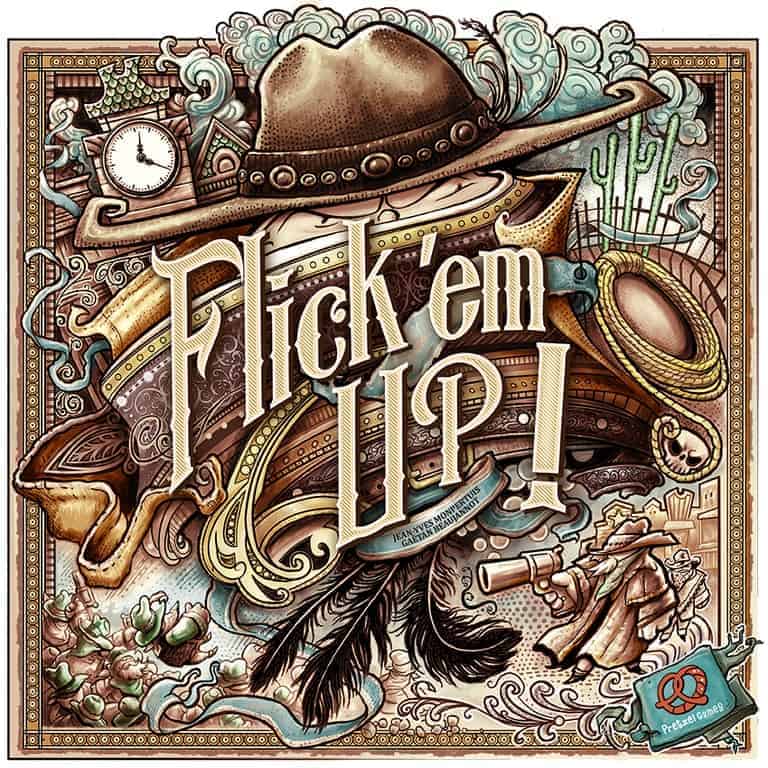 Buying from these fine retailers helps support Shut Up & Sit Down.
Flick Em Up! Game by Pretzel Games
Price:

$74.95

EUR 111,70

-

-
Split up into two clans et prepare to face your rivals in the purest of Western traditions!
Flick'em Up is a surprising dexterity game for 2 to 10 players. Will you join the Sheriff and his gang or will you be part of the fearsome Cooper clan?
A wooden 3D figurine with a removable cowboy hat represents each character.