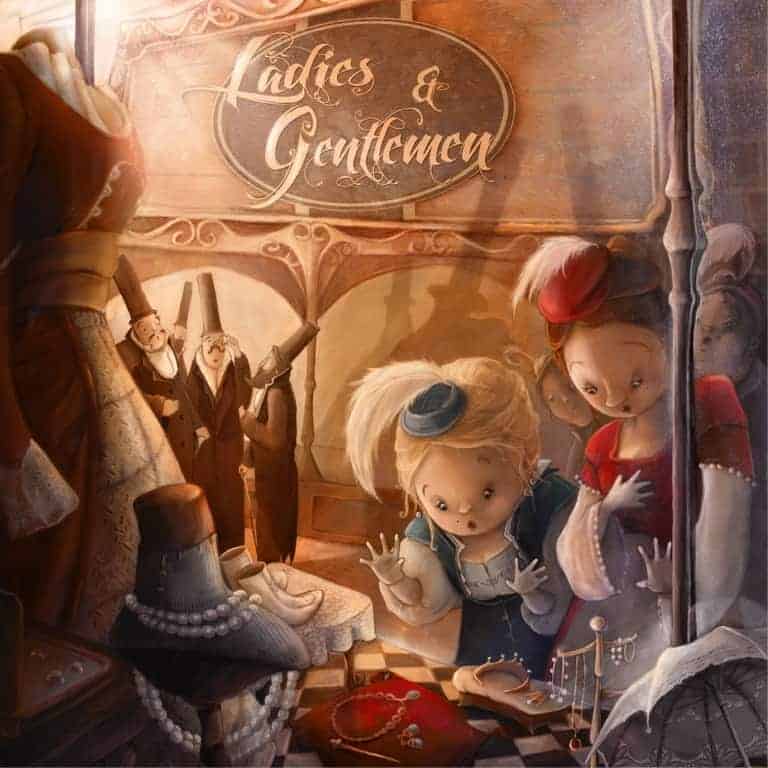 Ladies & Gentlemen! Plunge into the heart of the Victorian era and, as part of a team, take on the roles of highly fashionable ladies and gentlemen. As the men play the stock market the women peruse boutiques in search of the latest essential fashion items.
You will not want to be the laughing stock of London town at the upcoming ball!
In Ladies & Gentlemen, what you do in the game depends on who you are! Make the most of your situation and try – alongside your partner – to be the most fashionable couple of the moment – as well as discredit your opponents!
Ladies & Gentlemen is a highly original, light-hearted group game and a clever mixture of opportunism, tactics and mockery for up to 10 players.
Read More