stay hydrated, you'll never be fresh again, serious triumphs

Hilary
:
Torchbearer
is a dungeon-crawling role-playing game.
So what? There are a lot of dungeon exploration games in tabletop roleplaying. It's the genesis of the genre, and most of the big tabletop RPGs people are familiar with are of this style. One of the things that differentiates Torchbearer is its heavy emphasis on the crawl. While other games are focused on getting loot, fighting monsters, and generally being completely badass adventurers, Torchbearer is about attempting to get loot and deal with monsters, while being completely worn down by the dungeon experience.
It turns out exploring dangerous unknown environments while lugging a bunch of heavy gear and trying to stay hydrated and rested and fed is really, really hard! It turns out there's only so much space in your backpack and your habit of checking over every room you enter sometimes gets you into trouble and it's hard to avoid getting cranky as all hell when you've been stuck wandering around dank passageways for hours without any snacks.
different dates, bird coins, empty spaces, ghost markets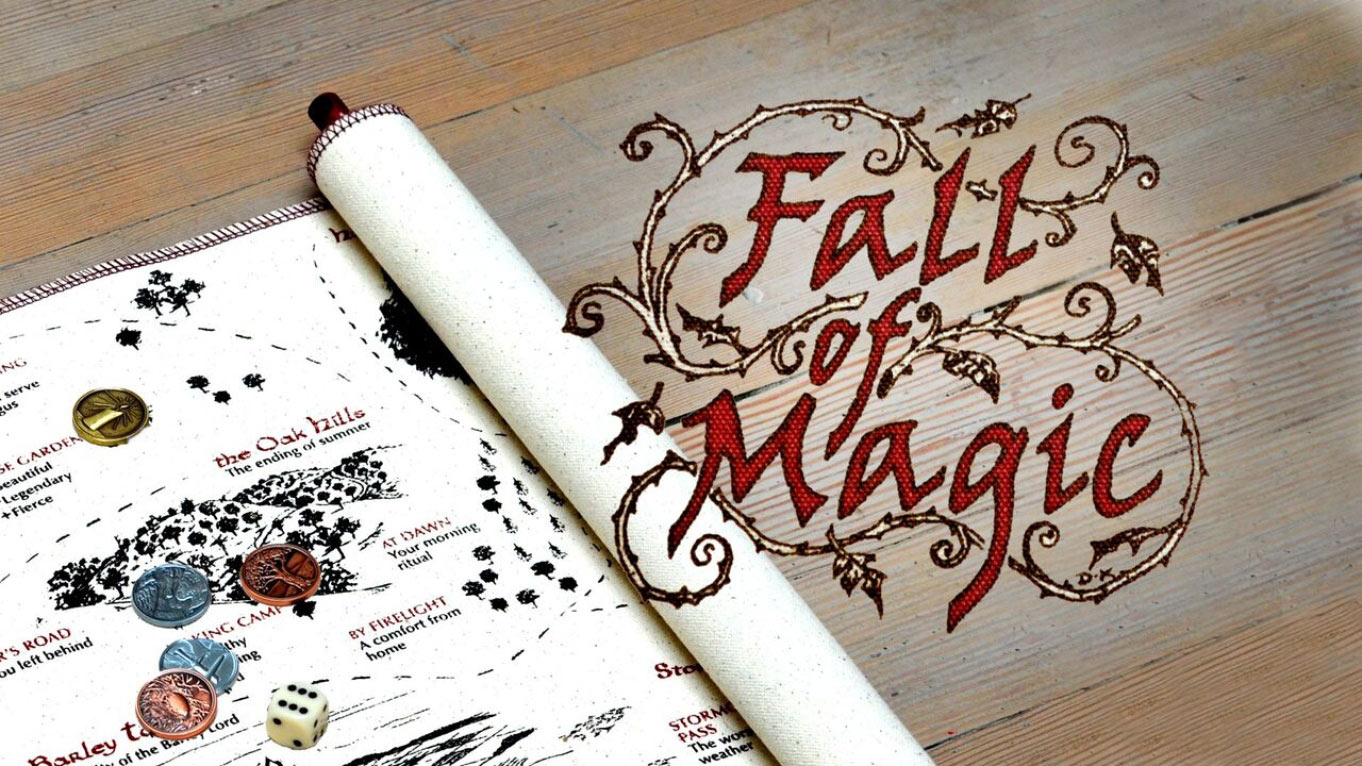 Hilary
: Ross Cowman's
Fall of Magic
is, indeed, magical. It's the kind of game you become immersed in, losing track of time, only to find yourself wandering out later from a rich and compelling world of your own creation. Like some wardrobe-portal to a new and fantastical land, you'll find yourself yearning to find a way back.
Luckily for all of us, continuing our journey to Umbra doesn't require any train wrecks or magical paintings. Only one to three other players, and a few more hours of our time.
basically you're going to be sweaty and look out for direwolves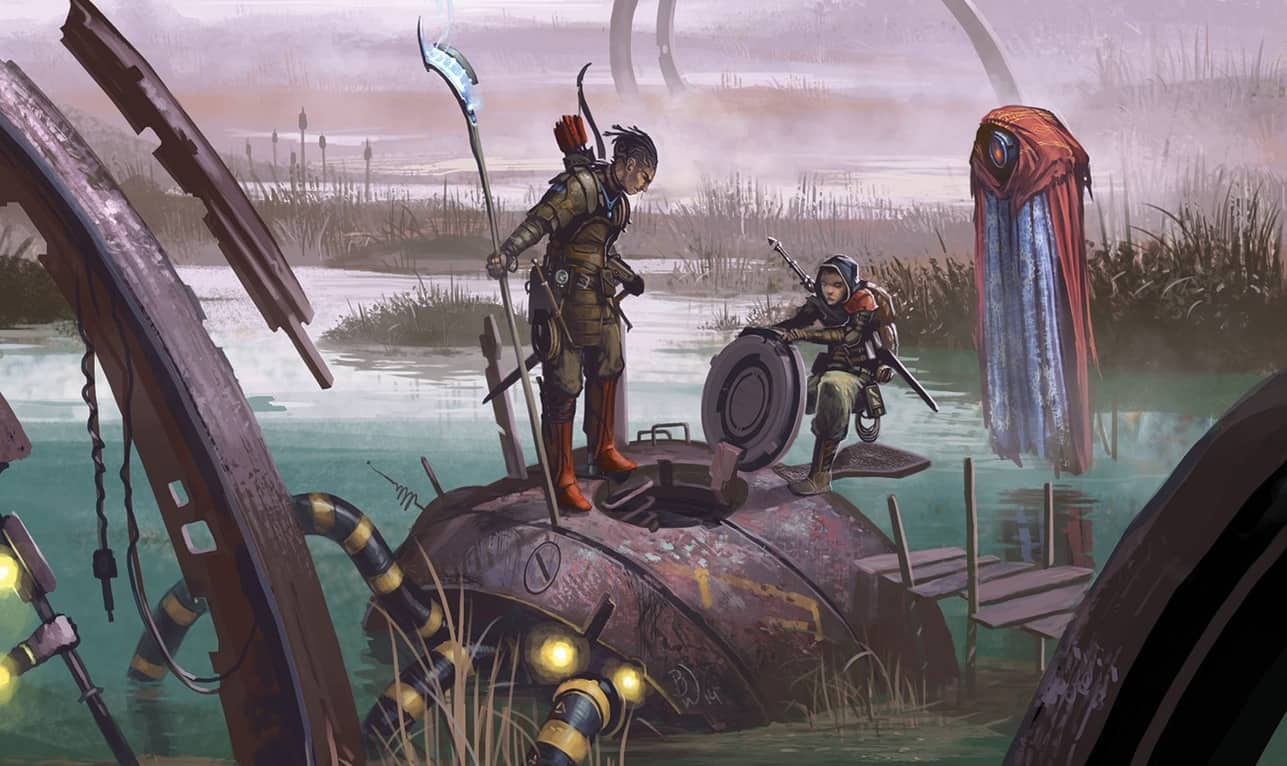 [Our header image is official art for Numenera.]
Hilary: So, you wanna play an RPG.
You've read the Shut Up & Sit Down reviews of Fiasco or The Burning Wheel. You're daydreaming about a campaign of Apocalypse World. The idea of playing a baker in Ryuutama makes your heart melt.
You've bought the game, you've read the rules, you've gathered your friends, you've sharpened your pencils and now the magic happens. Well, uh, you assume this is where the magic happens. See, the rules didn't necessarily explain how you were gonna "roleplay". Just "then you play out the scene" or "make choices as your character" or "someone decides when the scene ends" or …hmm.
Hmmm.
It turns out there are spaces between the rules of any game left for you, the players, to fill in. Which is all well and good, but what if you have no idea what to do and you're kinda worried maybe you're gonna fuck this whole thing up and oh gosh maybe you're not cool enough or nerdy enough or experienced enough or what if you forget which die is which or…
It's okay! I've got you. Deep breaths. We've got this.
Sometimes magic just needs a helping hand.
marauding, cooking, failing, the preferred flavour of fun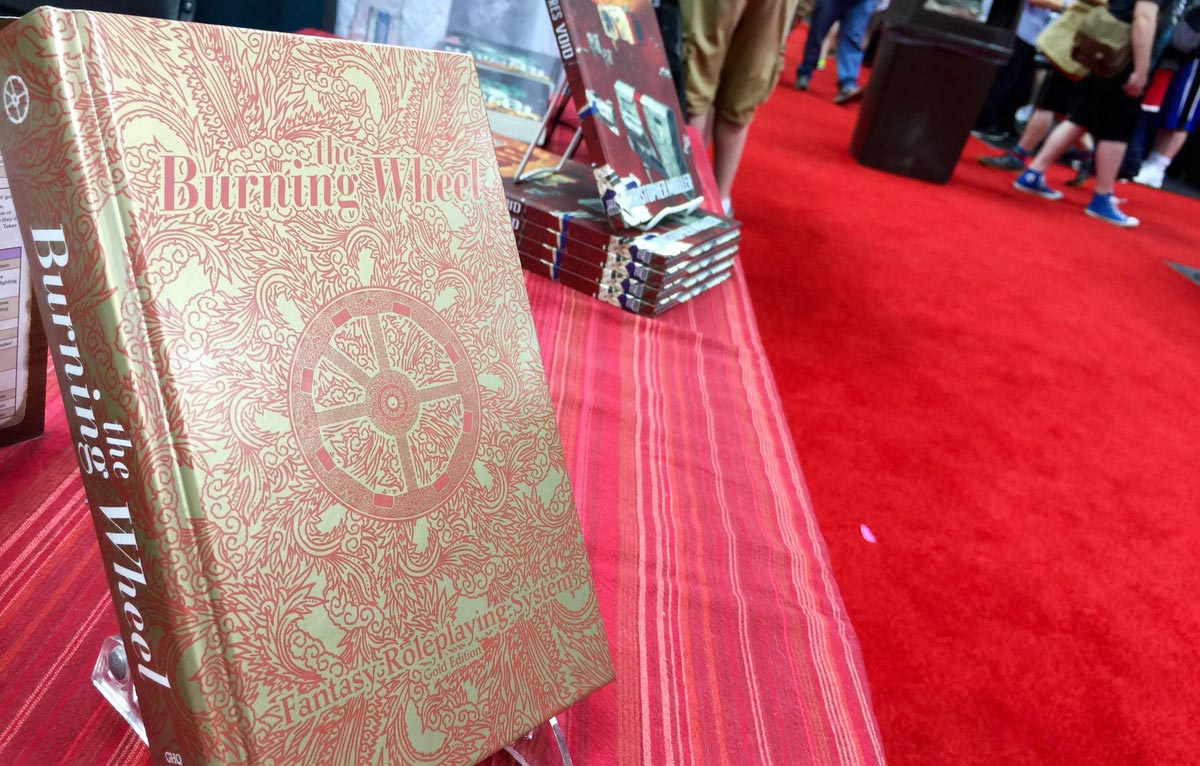 Lately I've had
Burning Wheel
on my mind.
Some friends recently started up a streamed campaign with Roll20, and I tuned in to watch all 4 hours of their character creation. I joked around in chat, explained bits of the rules and mechanics to people who asked, and generally had a great time. But I haven't been watching them actually play. I've stayed away partially because the timing doesn't quite work for me, partially because one of my roommates is in the game and I can hear him talking in real time and then again 10 seconds later via Twitch's time delay, but, most of all, because I am way too jealous.
Burning Wheel is one of those games I've played just enough to fall in love with, but not nearly enough to be sick of. Or even remotely satisfied.
shadow bears, coca-cola metaphors, wheat paste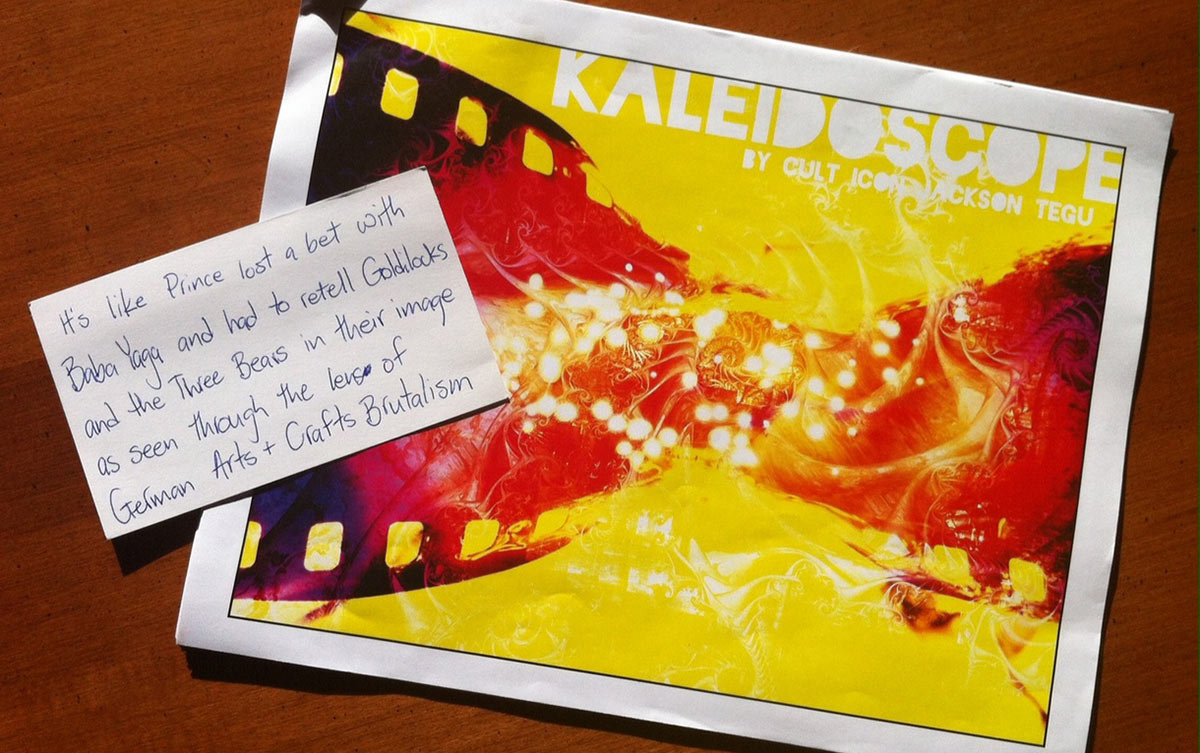 [SU&SD's coverage of the growing, amazing story games scene has ranged from sporadic to non-existent. Introducing Hilary McNaughton, a writer and gamer from the land of "Canada" who'll be helping us out with regular reviews! Please give her a warm welcome.]
Hilary: I don't watch a ton of movies, so I generally assume if I've seen something, everybody's seen it. But it turns out I've watched a higher-than-average number of weird foreign films. I've even seen a couple I just did not get. At all.
Maybe you know the kind? Things start out sort of intelligible, then dissolve into weird symbolism and visual effects about halfway through. Or there's no plot, at least that you can find. Or everything seems normal, except for some reason the director shot the whole thing from a bird's eye view and you never see anyone's face.
Sometimes the very best thing about a film like that is picking through it afterwards with your friends. What was with the giant hand in the background of that scene at the park? Why didn't anyone in the movie comment on the fact the sets were obviously all made of cardboard? Did everyone hate the long shot inside the revolving door, or just me?
Kaleidoscope is a game that brings you all the joy and frustration of discussing an opaque foreign art film, without actually having to sit through one. You and your friends invent the details of a fictitious movie in the same time or less than it would have taken to watch.
But how? you ask. I'll tell you how!