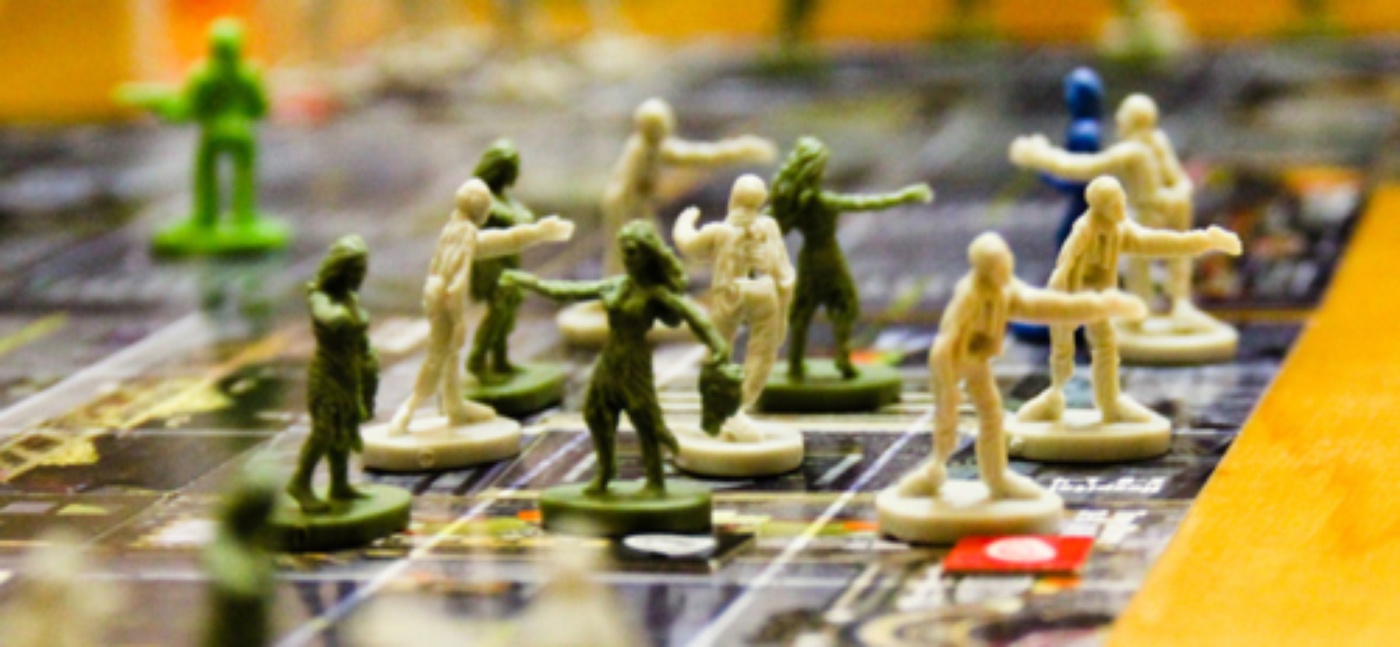 We've reviewed a lot of smart games lately, a lot of intricate and very
cleverly designed ones. Let me tell you, we have some even smarter and
even bigger ones coming too, with all sorts of clever twists, but
sometimes size isn't everything. Sometimes smarts aren't everything,
either. It's not always about brains, you know.
Unless, of course, you're playing Zombies, in which case it really is
about brains. Brains and bullets and using the bullets to keep your
brains where God intended. Sure, you can try and tell those wandering
cadavers that brains are overrated, that they should consider a
vegetarian option, but it's really very difficult to engage them in any
kind of extended dialogue. Because they're dead.
Read More