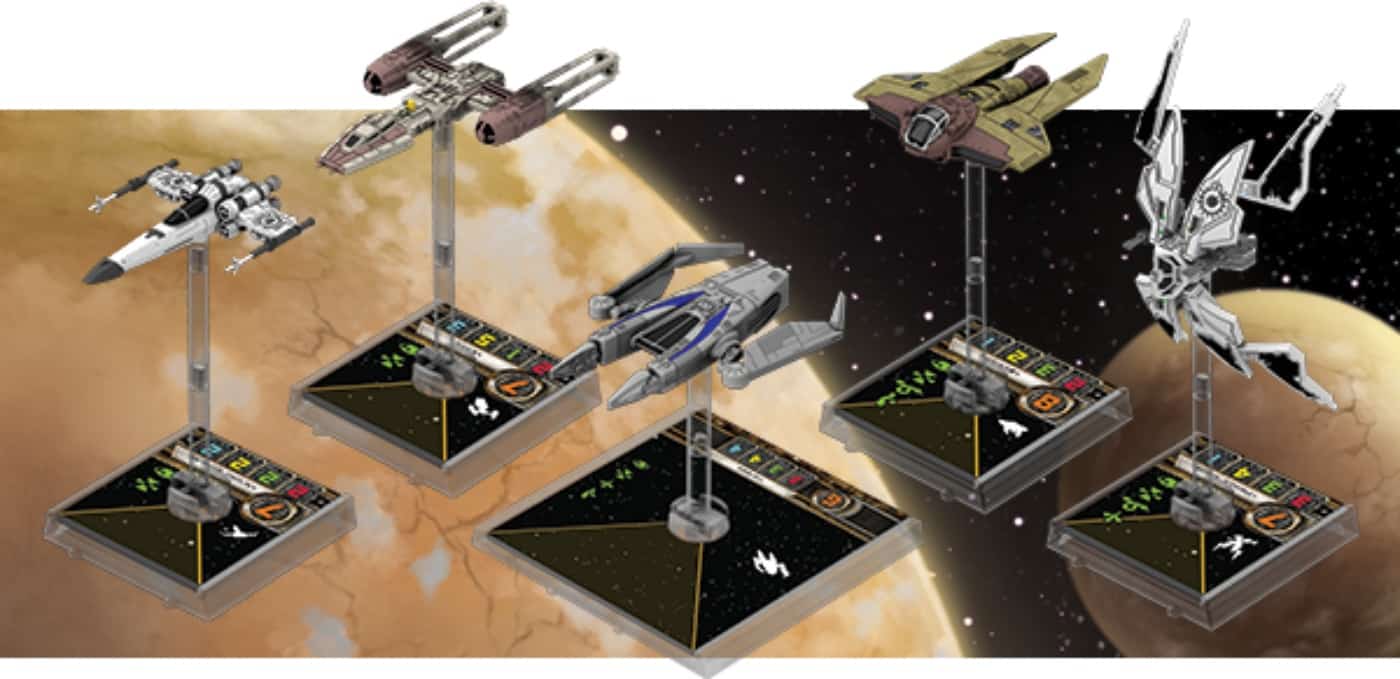 Quinns: My goodness! 18 hours of travelling to Indianapolis, 4 jam-packed days of Gen Con, I've just this second arrived home after another 18 hours of travelling and now it's time to do the Games News again. Don't feel sorry for me, friends! If I wasn't working I'd probably be asleep on all fours, with my face (and only my face) on the bed. This way I'll get to sleep at a more sensible hour.
Gen Con was astonishing, by the way. We're going to try and salvage the audio of our live podcast first, then post a huge preview article, and finally release our Gen Con special episode. It's going to be a superb couple of weeks.
SO! Hot on the heels of Fantasy Flight announcing Star Wars: Armada, they've come out with the biggest X-Wing news of the year. We're getting a third faction, to go with the Rebels and Imperials! Scum and Villainy will arrive in a big box full of cards to convert some existing ships to Team Scum, and a suite of old ships with new paint-jobs and brand-new ships will be arriving too.
Read More