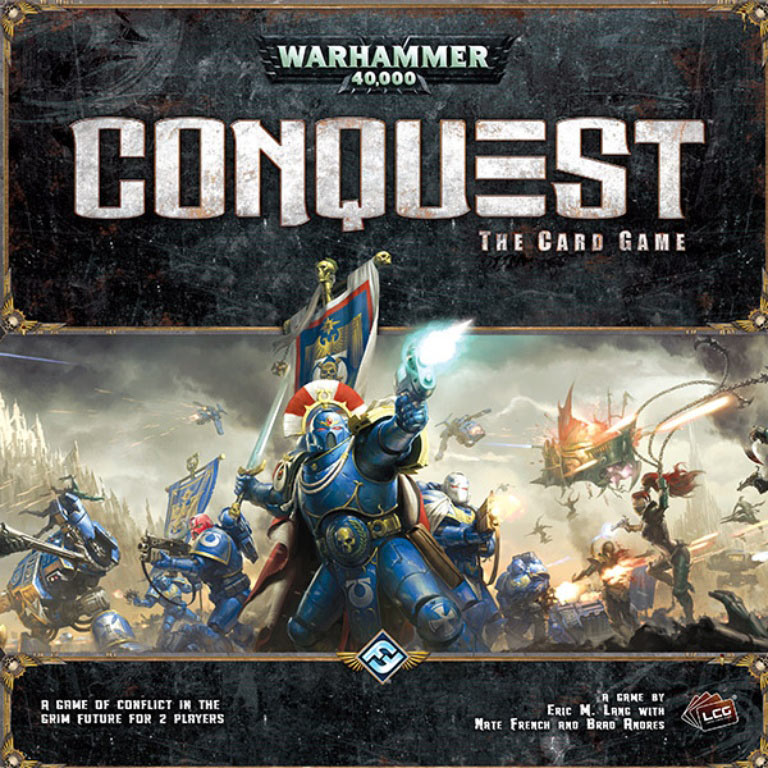 Warhammer 40,000: Conquest is a two-player Living Card Game® of interplanetary warfare in the gritty futuristic setting of Warhammer 40,000. By hurling you into a life-and-death combat for the Traxis sector, Warhammer 40,000: Conquest forces you to secure your hold over the sector's key planets. You must balance the concerns of present battles and future conquests as your warlord leads your armies to glorious victory. To claim the Traxis sector, you must conquer or die.
italian discs, balloon cheese, tender tenatcles, war
For our 23rd podcast Paul and Quinns discuss board games past, present and future.
That sounds more hifalutin than it probably is. We begin by discussing the consenting tentacle sex of Consentacle, and how our next live podcast will be an excuse to review Cat on Yer Head. We fret about Prophecy, chat about Tammany Hall, ponder Istanbul and gossip about Warhammer 40,000: Conquest, a game of war, war and more war. And don't forget Shadows in the Woods! It almost slipped us by.
Post-podcast we played Iron & Ale, by the way, and had a fantastic time. There are just 6 days left on that Kickstarter, so look sharp!
Read the full article...
game of thrones gets shot, pandemic gets animals, Quinns gets drunk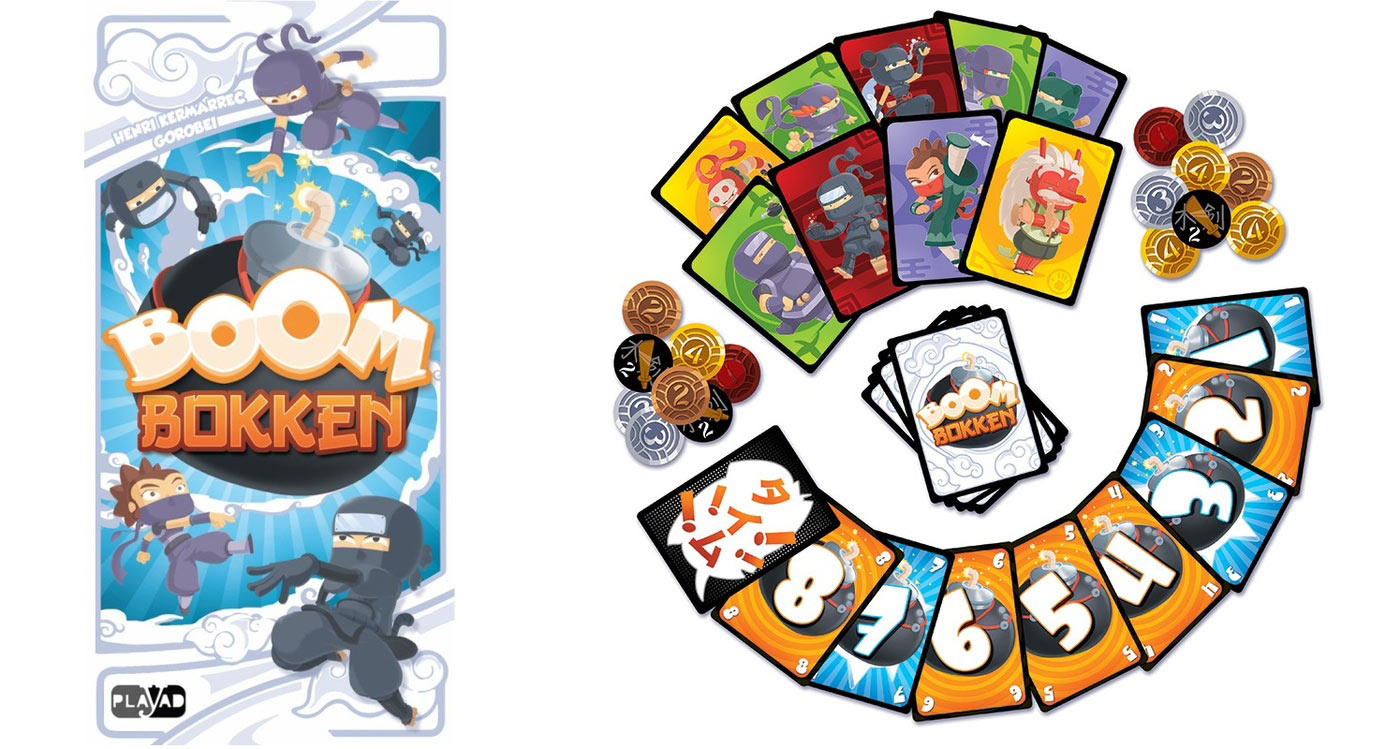 Quinns
: Morning everybody! Our cover star today is
Boom Bokken
, which sounds and looks just lovely.
This is a hand management game with the theme of ninjas throwing a bomb back and forth where you're trying to play gentle cards to at your team mate ("play a card higher than this 4, Paul!") and hardball your opponents ("play a card lower than this 2, Brendan.").
Blue cards can also be played that intercept a card being played between to other players, and there are a few clutch "emergency stop" cards in the deck. Best of all, players who fail to play the card expected of them are blown up, leading to dramatic dodgeball-like finishes where the one member of your team still standing takes on a whole team of three. In other words, it's a game where every play could literally blow up in your face with plenty of room for heroism. Doesn't that sound like our kind of thing?
octopus allies, fox mulder, wooden wizards, the card bogs, malfunctioning elbows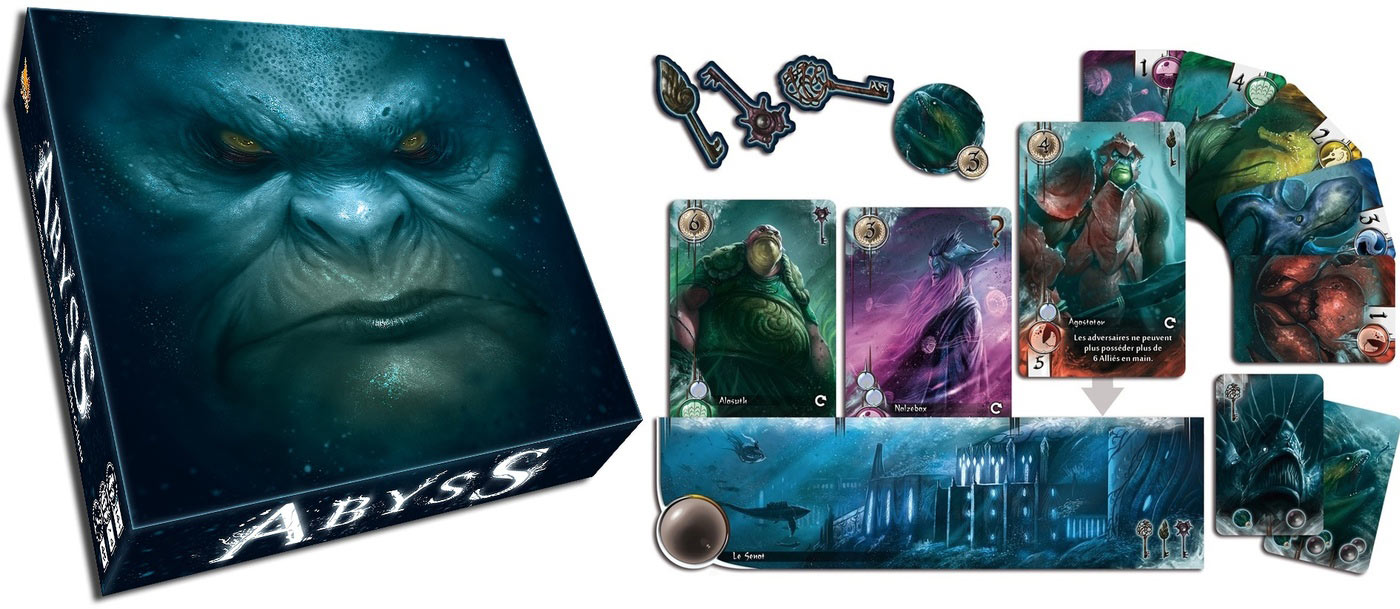 Quinns
: Guys. GUYS. Before I went to bed last night I said a little prayer to the Gods of Gaming. I asked for a very special game to be announced.
I wanted a game from Bruno Cathala, the designer of Shadows Over Camelot and Cyclades, where the players all control wizened undersea lords. A game of politicking and pushing your luck, where you can ally with crabs, control the algae trade and stockpile pearls. A game with beautiful art that's at once ridiculous, otherworldly and beautiful.
YOU'LL NEVER GUESS WHAT HAPPENED.