19 organs, 90 dice, 400 of dollars, 7 previous editions, 1 life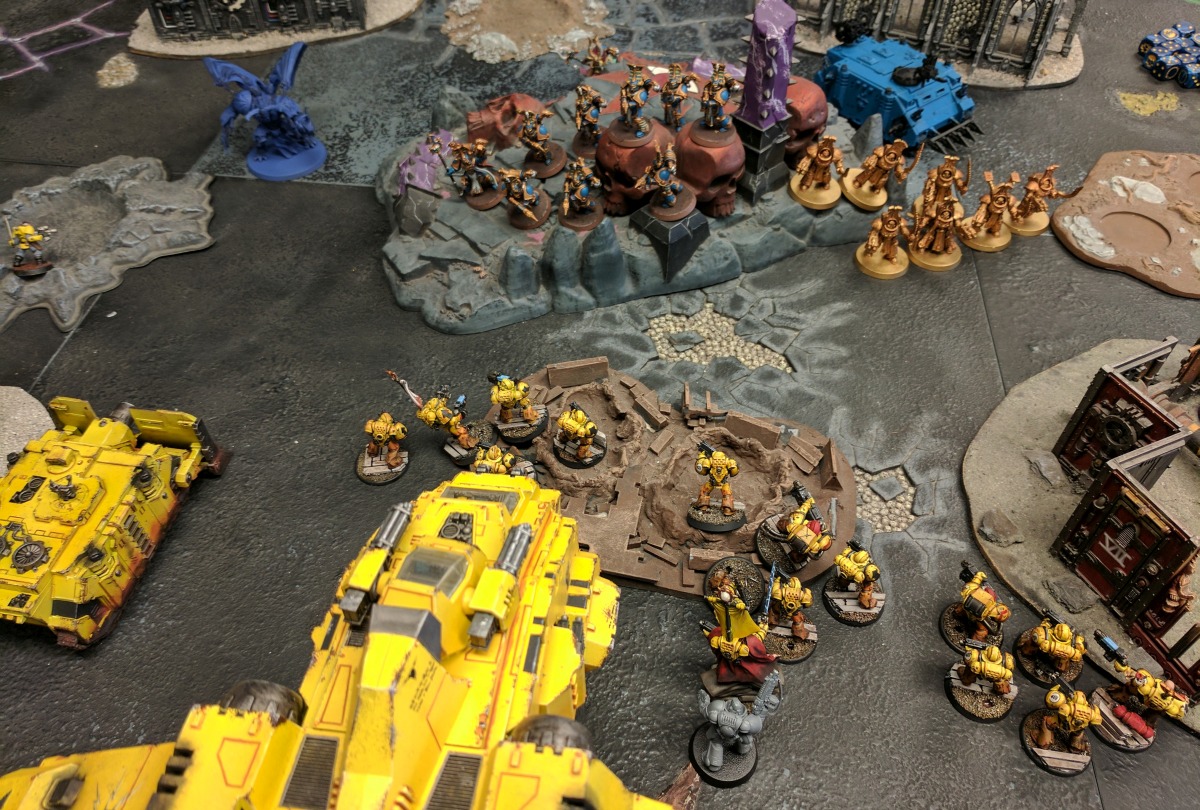 Eric
: For any of what follows to make sense, I need to take you to a place in my past. Imagine the house where I grew up. Follow me down into the basement, past the unfinished walls and pantry shelving and washing machine. Back here, hidden under the stairs. Do you see it?
That was my desk.
It isn't much to look at – an austere, industrial thing. The kind of desk I now imagine factory workers flipping over in some proletarian revolution. But I spent huge amounts of my late childhood and early teenage years here. Pouring through those roleplaying manuals stacked in one corner, drawing elaborate maps on that graph paper, and – as the spackling of color attests – painting the little figurines that line the shelf above.
Those were my first space marines.
About a month ago, Games Workshop released their 8th edition of the Warhammer 40,000 rules. Back when I was painting at that desk, it was 3rd edition I played. As much as those iterations between then and now can be seen as cynical cash grabs – partly because some of them were – there is something noteworthy about this new one. But more on that in a minute.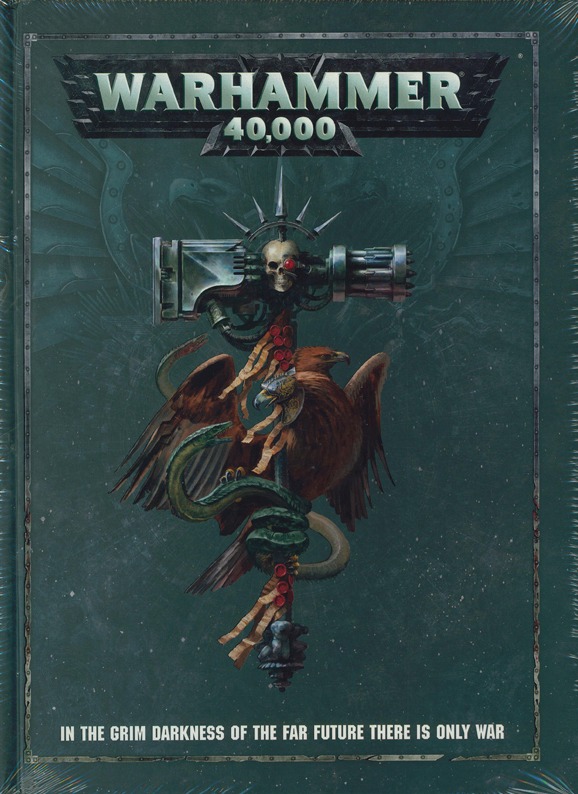 There is no time for peace. No forgiveness. No respite. There is only war.
After more than forty thousand years of war and strife among the stars, Humanity stands on the brink of extinction. Beset on all sides by hostile aliens and threatened from within by traitors, Humanity's only chance for survival rests with the continuation of the cruel and bloody regime known as the Imperium. Yet few among Mankind's untold population realise the full truth of their situation. If there is any future at all, it is a grim one…
This is a 280-page hardback, this is the essential book for any fan of Warhammer 40,000 – everything you need to know to collect, build, paint and play with Citadel miniatures.