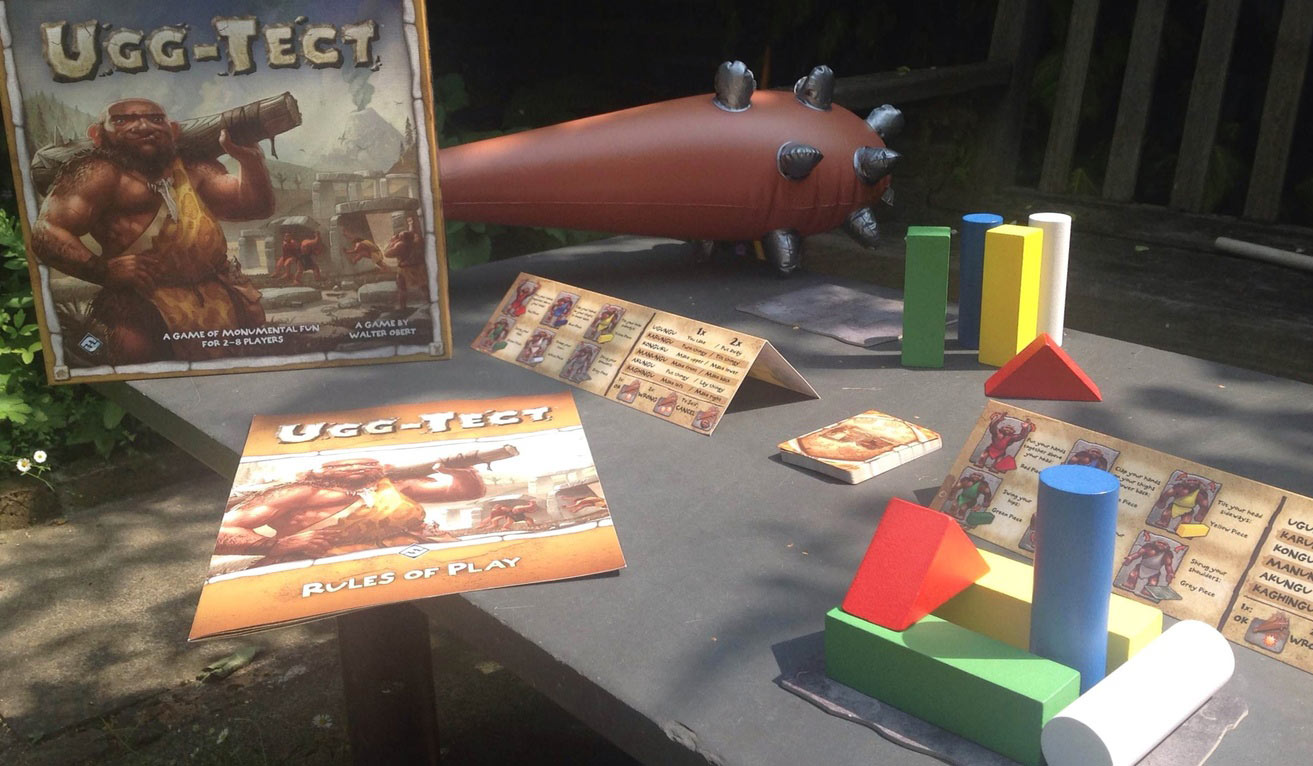 Paul: A thing you should definitely know about Ugg-Tect is that, the very first time we started playing it, Brendan almost immediately began whacking himself over the head with a large club, really pounding at his own skull with a very singular sort of determination. He was going at it full speed, full strength, and looking at me with a particular sort of sadness in his eyes.
It's important that I add that Brendan wasn't wearing any sort of protection when he did this. Yes, the club was only inflatable, I will concede this, but I'm not sure this mattered much given the intensity of his self-inflicted blows. He was grunting one thing over and over again, one thing in the language of Ugg-Tect, and that was "Ignore me."
Put yourself in my position for a moment. There is a man standing in front of you who is hammering away at his own head with an enormous inflatable weapon, grunting with great insistence that you ignore him. What do you do?
Read More