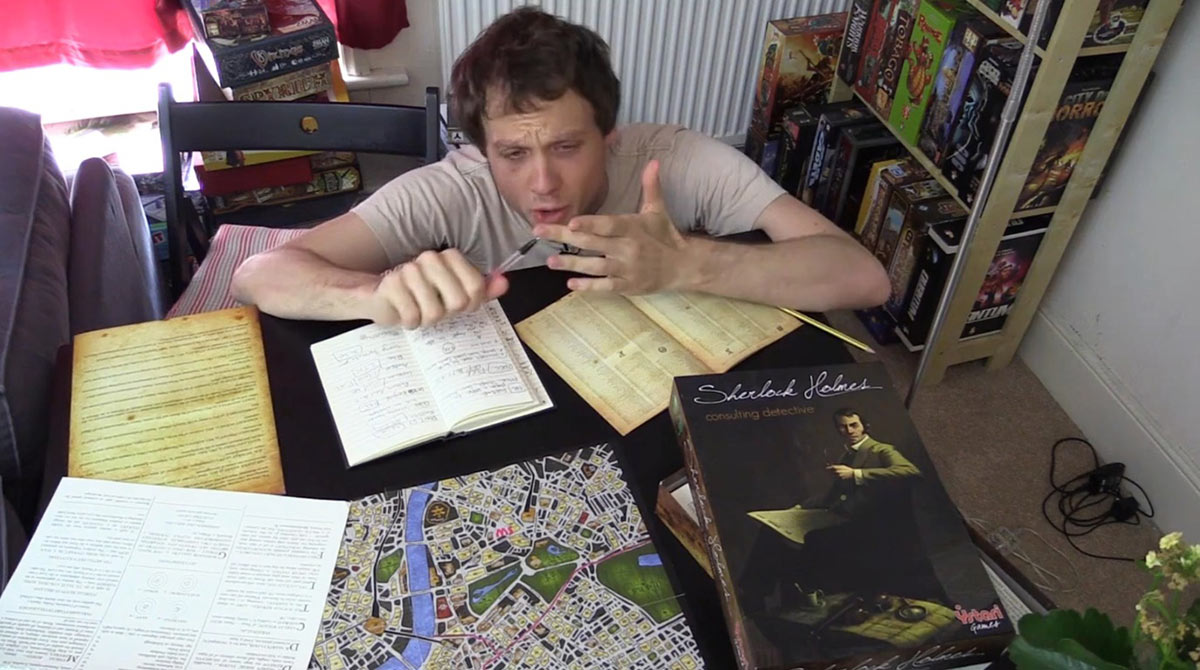 Quinns: Paul, I've got great news!
Paul: Russia's pulling out of Ukraine?
Quinns: No, I… we got an email from a reader called Timothy Meyer. He says-
Paul: The Western Black Rhino is no longer extinct?
Quinns: STOP IT he heard from Ystari customer service that the legendary Consulting Detective expansions, previously available only in French, will be arriving in English in January 2016!
New cases are coming! Don't bury your copies of the phenomenal Sherlock Holmes game just yet.
Paul: I have taken a lot of medicine in a huge overreaction for what might be a very mild cold so let's do this how could this news possibly go wrong there was caffeine in those painkillers I am so up for this let's-
Read More