Car Boy, Batterinburg, Cotton-Eye Joe
Did you enjoy
watching SU&SD play Dungeons & Dragons
under superb GM
Mark Hulmes
? Well we're afraid that's irrelevant, because today we've got something completely different.
Anyone who's been following our RPG reviews will know that there's a lot more to these games than D&D, and today we're showing off an absolute belter: The World Wide Wrestling RPG. Contained in this one hour video is a one hour Wrestling TV special, and only one of our contestants can come out on top.
Are you cheering the loudest for Batterin' Berg, Warrbeast, The Bristol Mudler or Car Boy? Or will you just jeer and throw beer cans at ring? Let us know in the comments.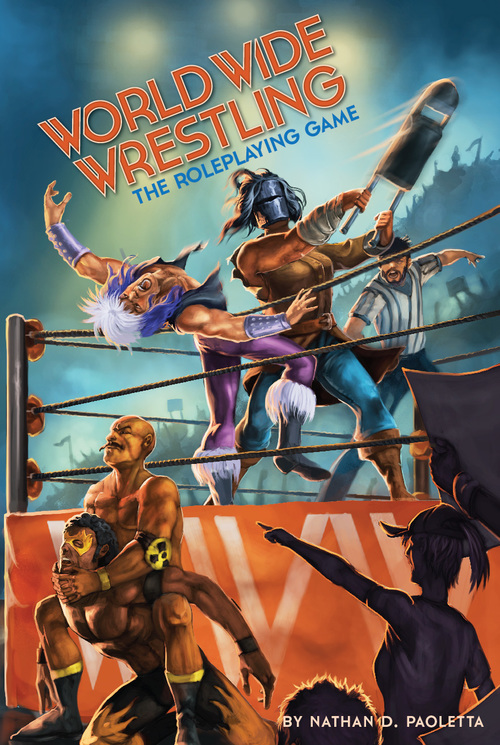 The World Wide Wrestling Roleplaying Game enables you to create your own professional wrestling franchise through play, showcasing satisfying and surprising storylines. It's about feuds, championships, betrayal, and righteous victory. It's about the clash of good and evil on the grandest stage. It's about whether you've got what it takes. And, in the end, it's about what the audience thinks of your efforts.
adequate crabs, building heat, the wrestler whisperer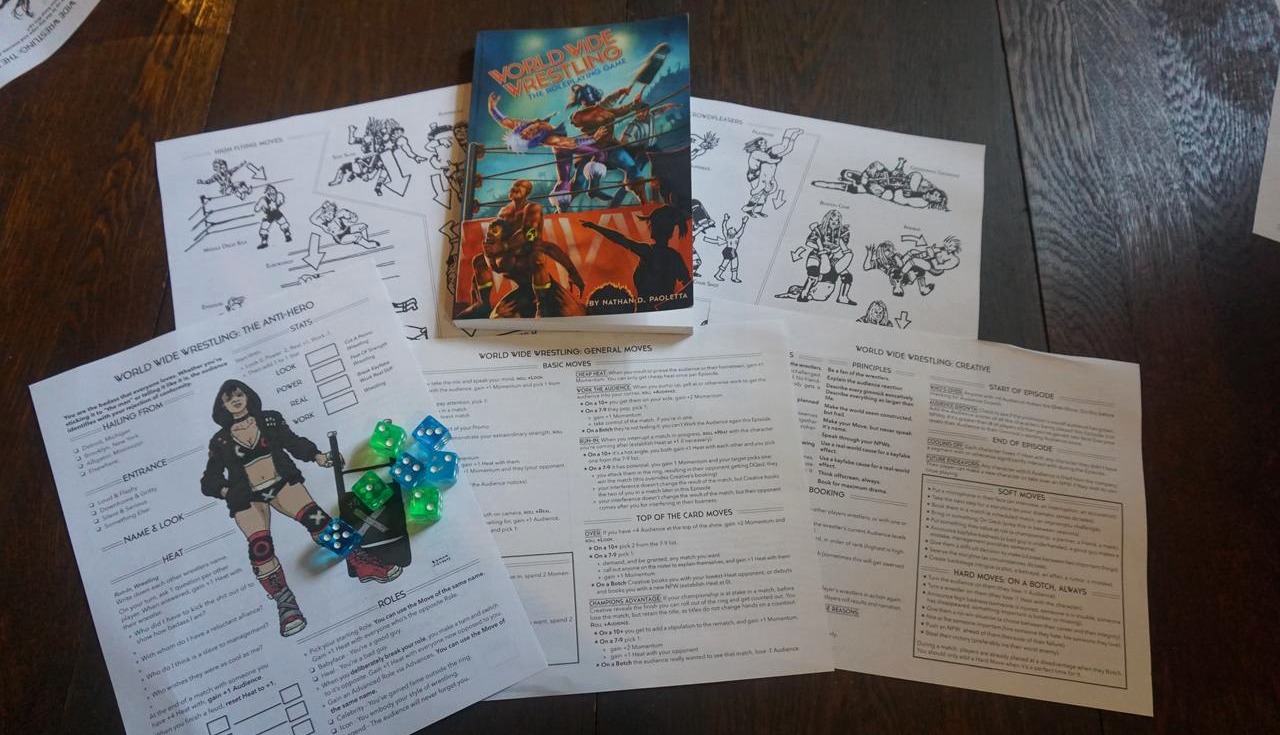 [Everybody, please welcome back freelance writer Jon Bolding, who tackled the highly-recommended game of Orleans for us. This time, he's covering one of his favourite RPGs.]
Review Soundtrack: Beat the Champ by The Mountain Goats
Bolds: A siren call of my youth. The gravel-voiced radio or television announcer chanting "Sunday!" and pointing you at an arena of legends. A contest of champions. A wholly made-up, entirely absurd, totally fixed contest of champions. If you did not grow up with it, if you're just a roleplaying game enthusiast, well, I have an experience for you.
In an entirely approachable, well-laid-out 160-page volume, World Wide Wrestling gives you a set of rules that drive you into a world of entertainment and drama, screaming and spandex, costumes and camel clutches, masks and monsters. In the game, players are archetypal wrestlers - working people who play a role in a show, but also have to live their own lives. It adapts well to either small-scale independent wrestling or the big, media-frenzy contemporary wrestling that gave birth to people like Dwayne "The Rock" Johnson. Hell, allow me some contradiction: I think it's so precisely designed that it reaches beyond the world of wrestling.