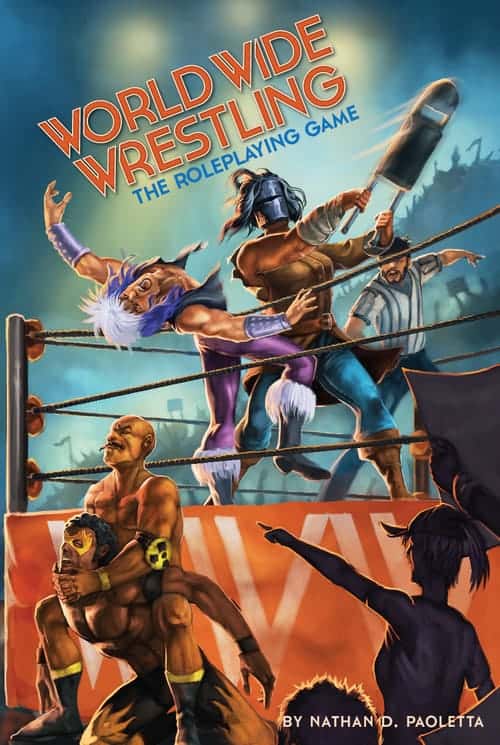 Buying from these fine retailers helps support Shut Up & Sit Down.
Buy The World Wide Wrestling RPG here.
The World Wide Wrestling Roleplaying Game enables you to create your own professional wrestling franchise through play, showcasing satisfying and surprising storylines. It's about feuds, championships, betrayal, and righteous victory. It's about the clash of good and evil on the grandest stage. It's about whether you've got what it takes. And, in the end, it's about what the audience thinks of your efforts.