Downton Abbey, an accident, 300 games, 800 spiders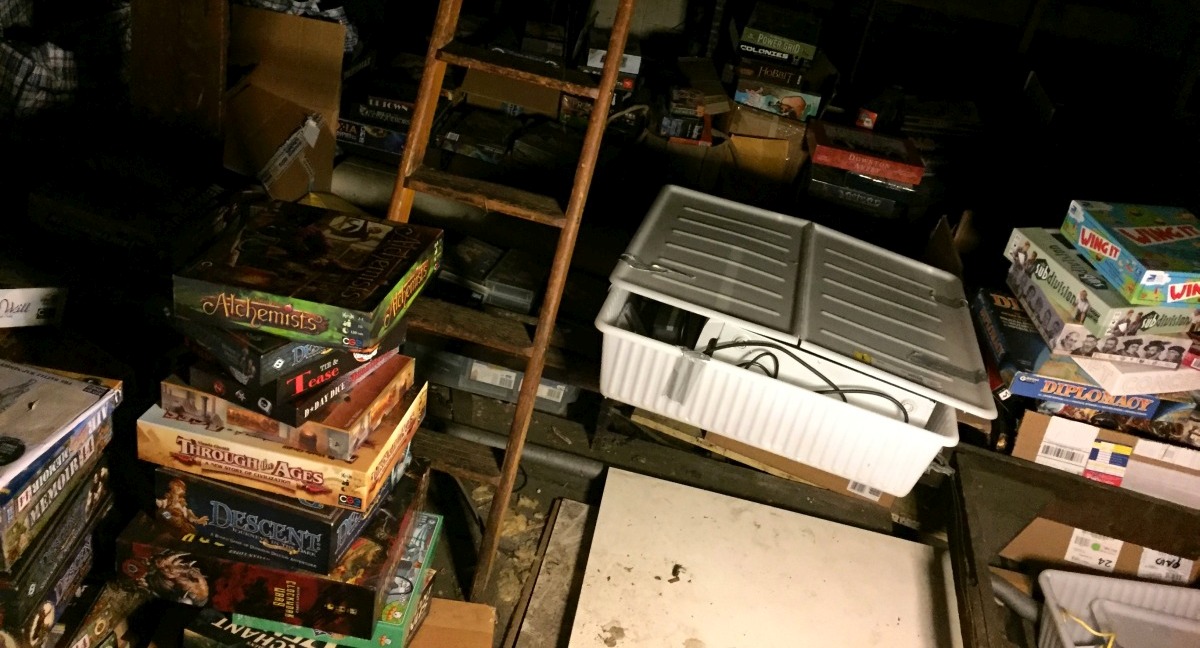 Quinns
: Ladies and gentlemen, roll up! It's time for a new series where we take a look a team SU&SD's board game collections. Come and see! Be amazed. Be aghast. Be envious. Comment with thought-provoking assertions like "why do you have that game it is bad".
You guys will have seen my collection in the background of loads of SU&SD videos, but I don't think you've seen the work that goes into it. Come with me today as I perform... a CULL.
ancient chinese dice, yellow submarines, wooden pizzas, fascist snakes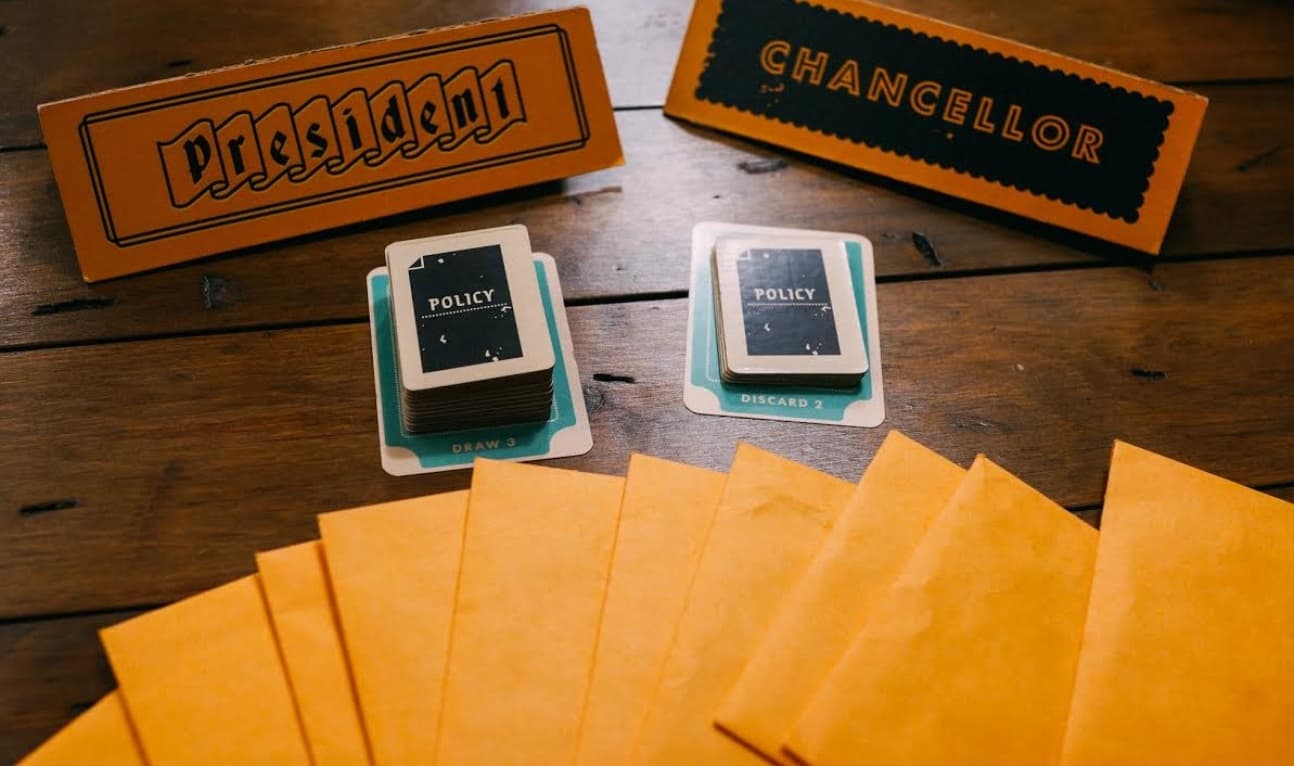 Quinns
: How was your weekend, everybody? I'm happy to say that more than four years since Paul and I started SU&SD, I was found myself thinking
"Board games are awesome. I'm not playing enough board games. I'm going to play lots more."
Good thing, then, that talented designers are making lots more. We kick off the news with Secret Hitler, which is bound to be one of the year's biggest Kickstarters. This is an absolutely beautiful, heavily-playtested interpretation of Werewolf / The Resistance from a trio of designers that includes Max Temkin, co-creator of Cards Against Humanity.
As you probably know, we're not the biggest fans of Cards Against Humanity. But Secret Hitler looks just great.
rouge, sexy braces, nine minute soliloquy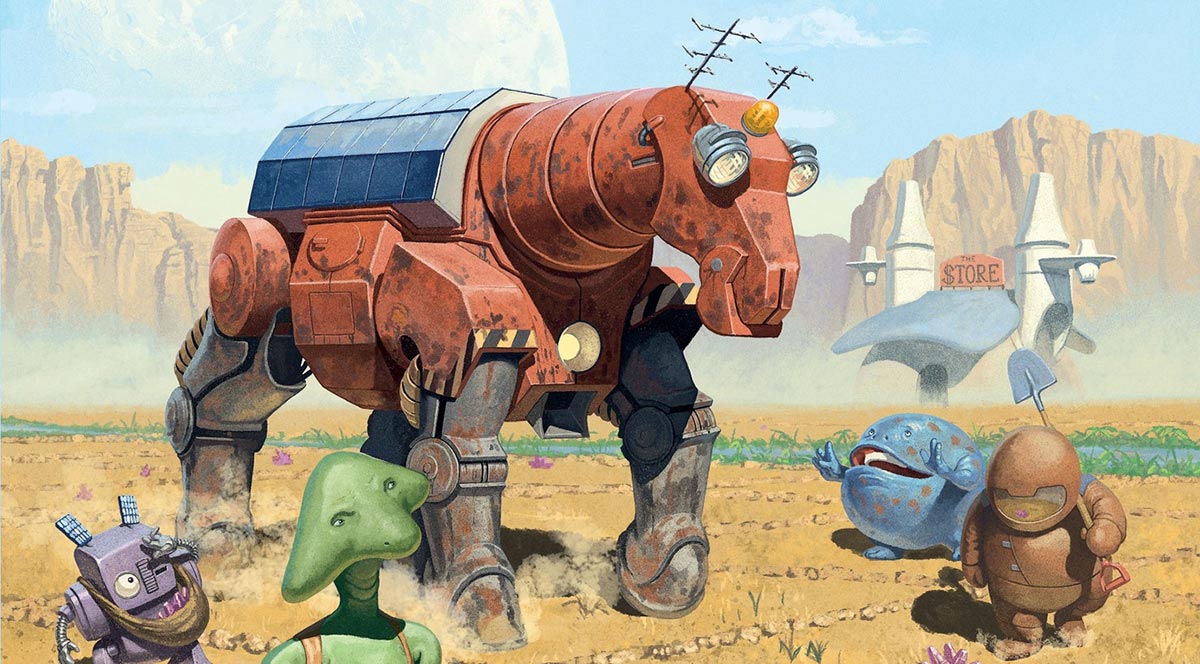 Quinns
: Have you finished putting on your make up? The Games News is about to start!
Paul: No! You used up all the rouge, you rogue, I don't know my lines and this leotard doesn't fit me at all.
Quinns: That's a bandanna. Listen, you're gonna do great! You know the words to the first musical number, right? The one about the newly announced M.U.L.E. board game?
"There's a game / There's a new game / It's about a roooobot donkey"
naughty defections, a putrid embrace, the liar's time, ghostly emotions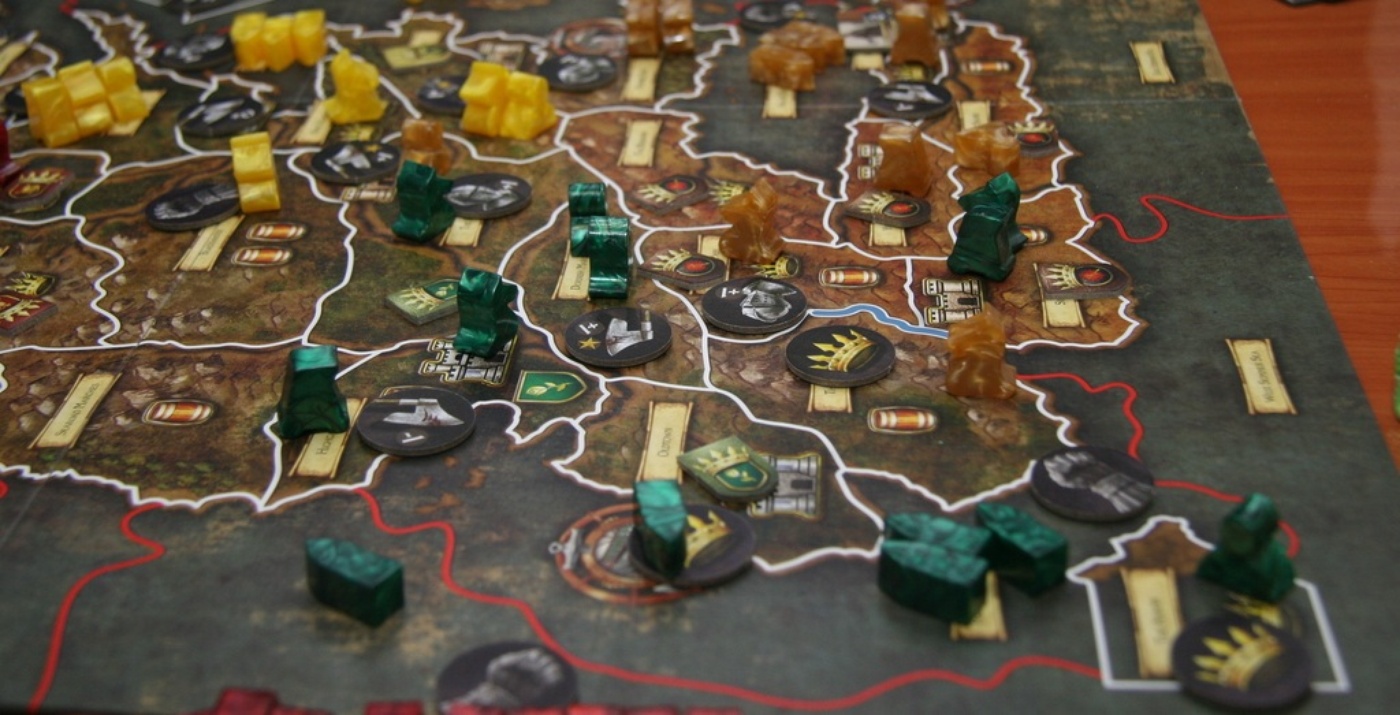 (Some images courtesy of BoardGameGeek.com)
Pip: Shut Up and Sit down – despite the confrontational name – is almost always a hive of lovely cardboardy activity. That's why I started playing games with them and that's why I'm working with them now.
Almost always.
But sometimes in gaming there are acts of betrayal, of contrarian buttheadedness, so large they cannot be forgotten. Instead they lurk in your mental back pocket, ready to be drawn out at a moments notice – reminders that these glorious friends and colleague care as much about boardgames as you do and will do almost anything for a few victory points. Or a cheap laugh.
I'm not talking about the lower level stuff here. This isn't about how Quinns will fail to tell you a rule until partway through the game ("Oh! Did I tell you about [rule which suddenly advantages what Quinns has been doing and nullifies any and all Pip-strats]?"). No. This is about Brendan and this is about City of Horror.
the ultimate resistance of the octopi against the terrible trains of the rising sun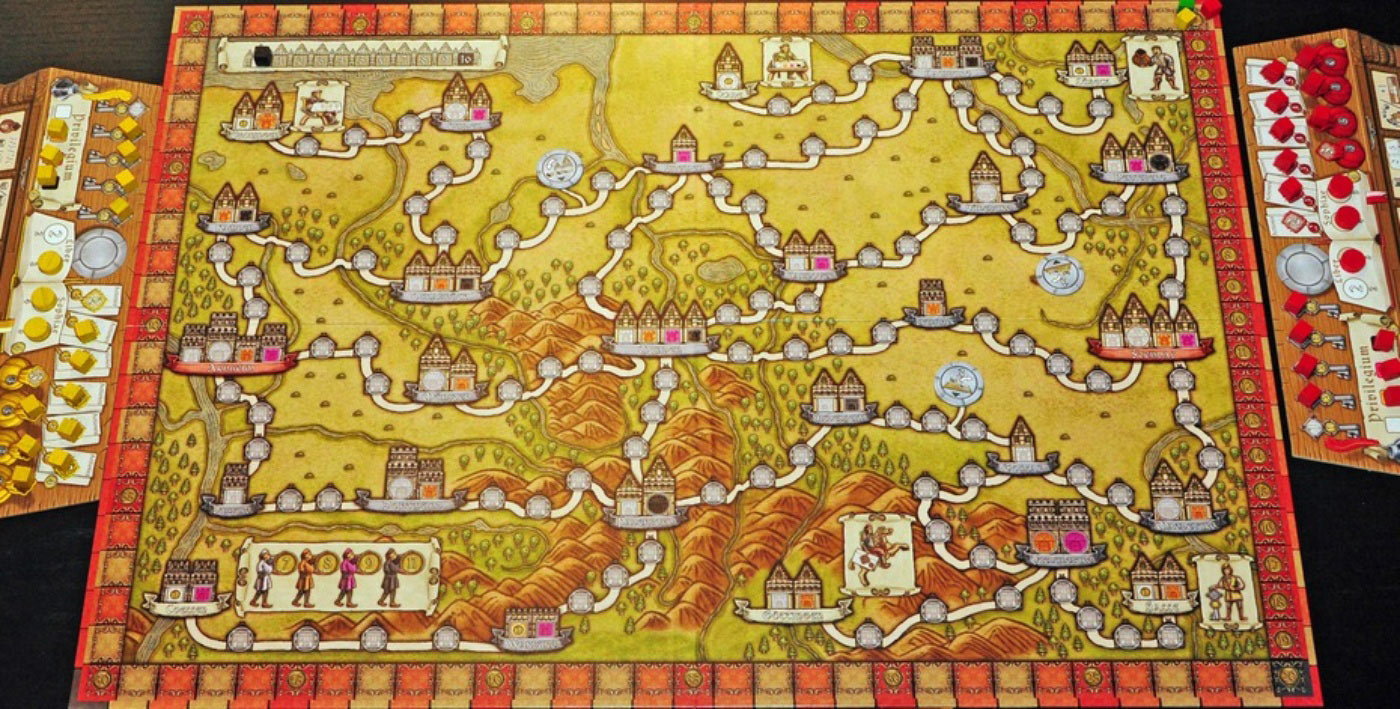 Quinns
: Morning, everyone! How was your weekend? I woke up today with my friend
Olly
sprawled across my sofa after some hot, late-nite
Pictomania
. Such a tragedy that that game didn't sell! It's Vlaada Chvátil's secret best work. If you ever see a copy in the wild, pounce on it instantly and without doubt, like a tiger upon a juicy gazelle.
Oh man, I'm going to get some juice. Be right back.
Our first story is that well-respected 2009 release Hansa Teutonica (seen above) is receiving a reprint this year as well as an expansion, Hansa Teutonica: Britannia, adding an optional new board to play on and revised 2 player rules.
I've never played it, but I can tell you that the fancy Latin name isn't hiding much in the way of theme. Hansa Teutonica is a game about building offices and trading routes in the middle ages, immediately putting me in mind of the comedic-sounding yet actually pretty great Thurn & Taxis. A game where players run a 17th century German postal service. I know! Just like you always dreamed.
Daniel Cheney, Dick Crag, racism, eyeliner, public service announcements
Quinns
:
Also
in celebration of our 2nd anniversary, we've done something a bit different. And hopefully, a bit useful.
It's a short video about board gaming that's not for you, but any friends, family or colleagues who don't yet know about your hobby. A glimmering, electric antidote, if you will, for anyone who hears "Board games" and thinks "Monopoly". There aren't any swears at all, and only a smidge of dressing up, so please:
Share away. Let's tell the world about this glorious hobby of ours.
Happy anniversary, everybody. We love you.
-- Team SU&SD
Pipp's chest of wonder, good lying Matt, flippe chartes
We can't get enough of The Resistance. We'd mainline it if we could. It's a perfect game that cuts a table full of people into ignorant heroes and traitorous spies. All the good guys need to do is send three teams on three succesful missions, which is tricky... because the spies know who one another are.
It's a game better seen than explained. Only then will you suffocating weight of the lies this game spawns. Here, we're playing The Resistance: Avalon, a standalone sequel with an Arthurian theme.
brackish milk, wizard!, somebody feed that poor boy
Last year Quinns gave a 40 minute talk at UK video game festival GameCity, designed to teach people about what's happening in board games and why gamers the world over MUST get involved.
Hear Quinns' caramel baritone as he provides evidence of why board game sales are rocketing up, three deadly arguments for why video gamers need to be playing board games, and even some jokes. Yes, JOKES.
Episode 3, Civil Surface, sees everything turn serious. Has the government really banned board games? Quite what is going on amongst the SU&SD team? And how many audio glitches and microphone problems can you possibly have in one episode?
Really, we're sorry there are some minor microphone problems. We blame it on the radiation.
YouTube not working? Try Vimeo?