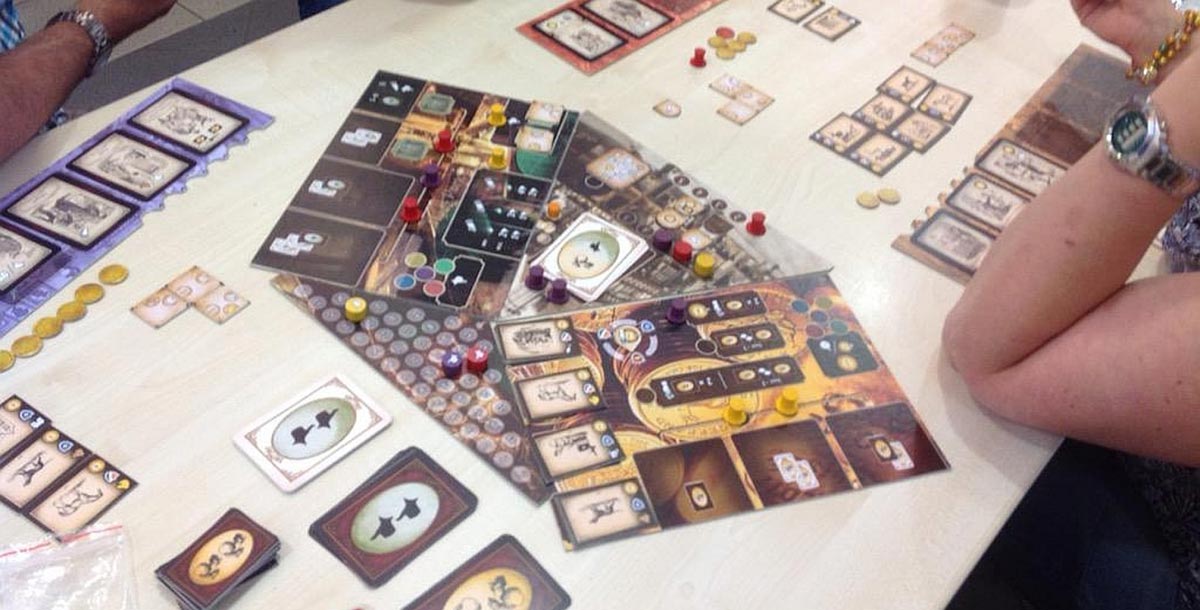 Quinns: Morning, Paul! You ready for some Games News?
Paul: …
Quinns: See that image up top? It's the first photo we have of The Prodigals Club (previously The Castaways Club), Czech Games' pseudo-sequel to the wonderful Last Will. We now know that The Prodigals Club will once again see players racing to lose their vast Victorian fortunes, but this time simply because they think that poor people have more fun. Presumably they saw Titanic (the film) but are living in the decade before Titanic (the accident).
But here's the really cool bit- The Prodigals Club will ship with three modules, which are "trying to lose an election", "trying to get rid of all your possessions", and "trying to offend the most influential people in high society". You can play with any two modules or even all three, but the game will also allow you to bolt your copy of Last Will onto Prodigals Club to replace any one of the three modules. Isn't that crazy?!
Paul: …
Quinns: I KNOW!
Read More