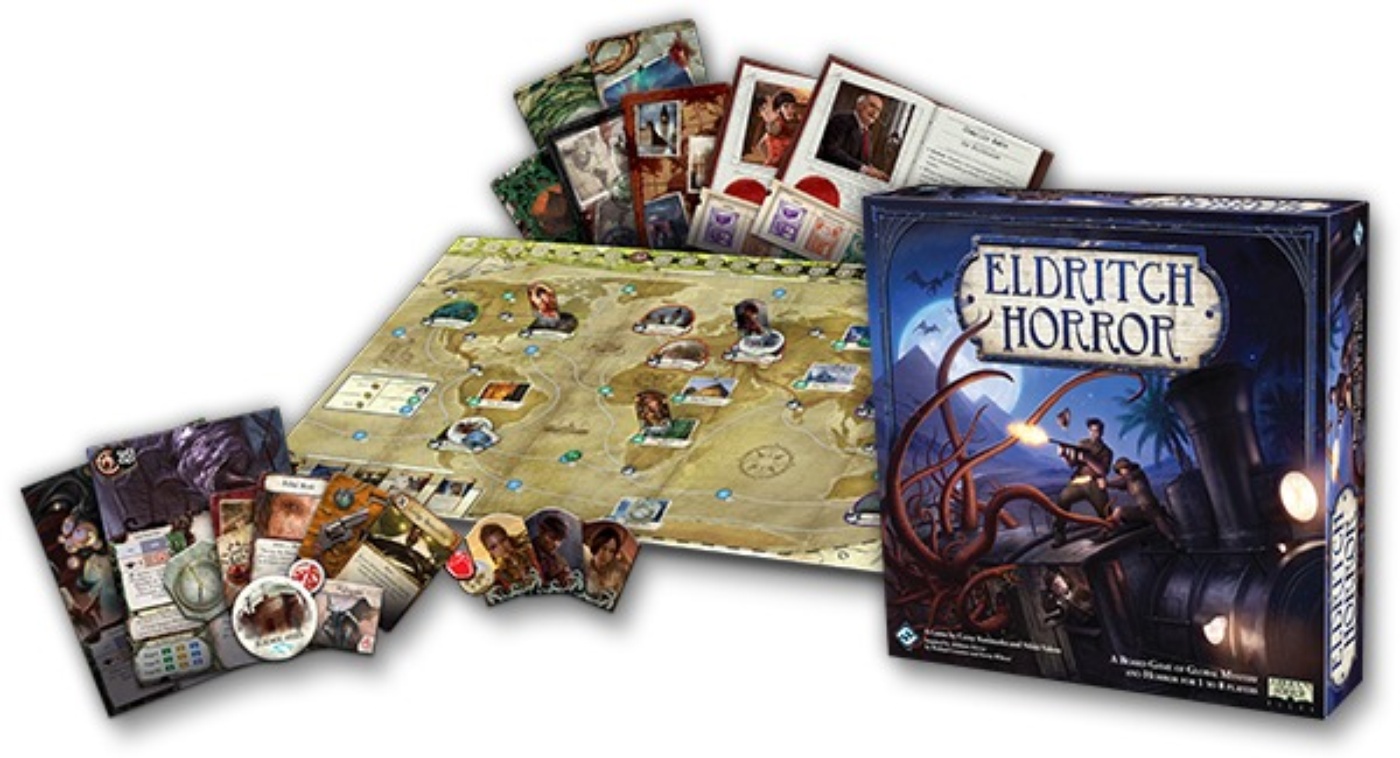 Quinns: A few months ago we caught word that Fantasy Flight had a Lovecraft board game coming later this year. Something big that they were expecting to do VERY well. So Paul boiled the kettle and we held an emergency council of team SU&SD, where we all swore that it had to be a new edition of Arkham Horror, an immensely popular co-op game of struggle against Lovecraftian horrors.
It isn't. It's something much more evil.
Eldritch Horror is a new game "inspired" by Arkham Horror, allowing Fantasy Flight to sell the two games side-by-side. Arkham Horror, that hardcore horror with its nine (count 'em!) expansions, will soon be joined by Eldritch Horror, a more accessible game of otherworldly apocalypses.
Read More