a bloated boxer, a wibbly purple, a wonky illustration, interstellar nutella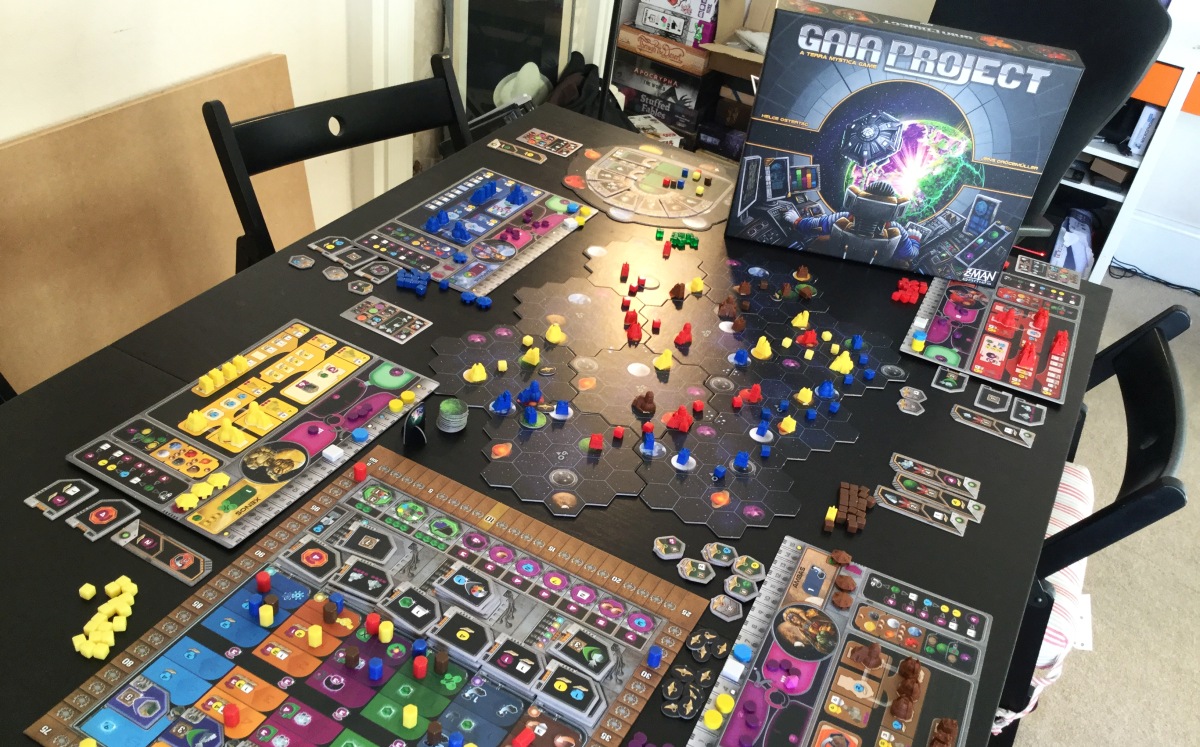 Quinns
: Everybody, stand up from your chairs! Pull up your pants. Spit out that gum. An esteemed classic has returned.
We reviewed fantasy town-building game Terra Mystica back in 2013 and found ourselves submerged in strategic nirvana. Today 28,000 people have rated it on BoardGameGeek, awarding it in an average of 8.3 out of 10. That's shockingly high considering just how complicated and odd Terra Mystica is, with its challenging puzzle squished in between ugly mermaids and magic bowls. But there you have it! It's just that enjoyable.
This week we're looking at the sequel, Gaia Project, which is a big deal in more ways than one. As well as swapping Terra Mystica's musty fantasy for a sci-fi backdrop, it's more expensive, more complicated and demands significantly more table space. All set up, you're looking at an asteroid belt of iconography.
Rose flavours, scandalous mermaids, bee kerplunk, pip's pandemic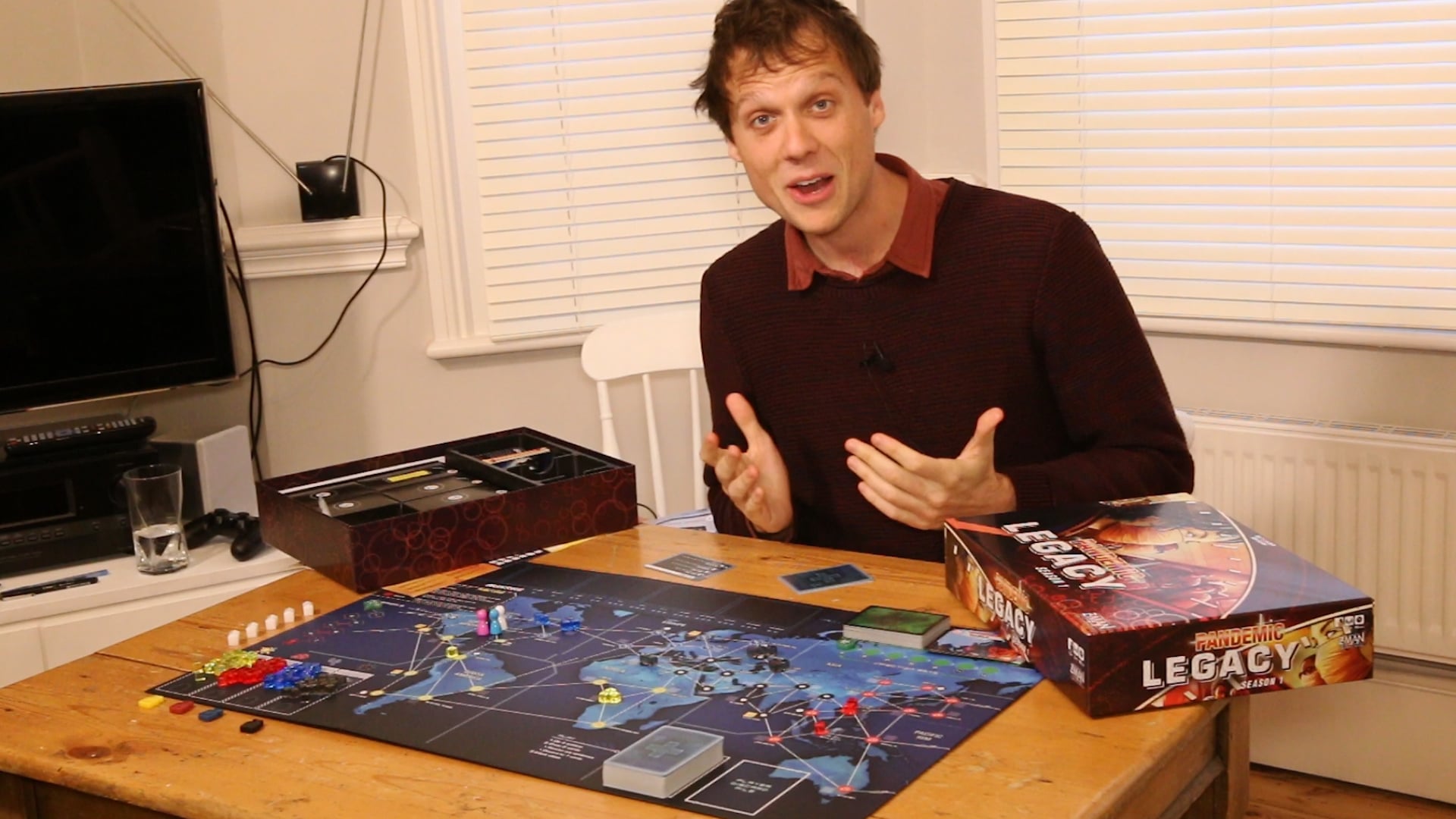 Paul:
Gawd, I love BGG. It's one of my favourite gaming places on the internet and this has been a fascinating journey.
Quinns: It's an astonishingly rigorous database. As if IMDB was combined with a... an educated mosh pit, but with a set of scales in the corner that told you how much every actor weighed.
As we close out this feature, I'm simply left wanting to play more board games. Which is surely the best possible result.
wooden spaceships, expensive tissues, carrot resources, werewords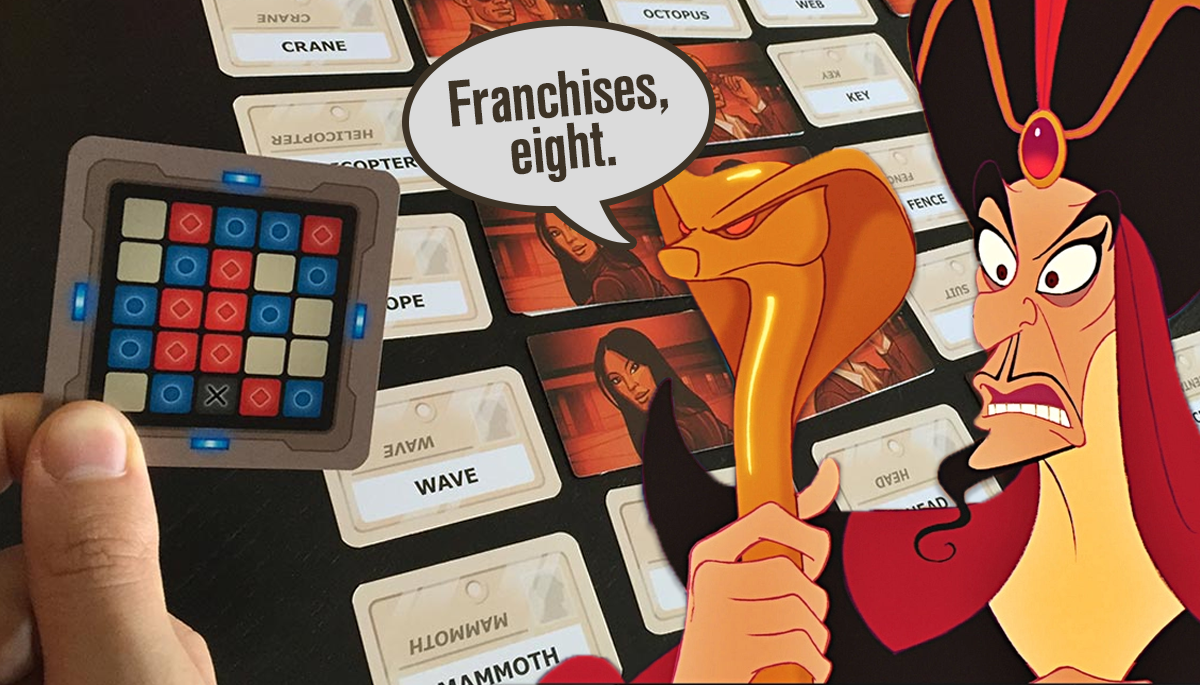 Paul
: My goodness! We start the news this week with the continuing success story of Vlaada Chvátil and Czech Games. Two new, licensed versions of
Codenames
have been announced,
themed around Marvel and Disney
. Surprised?
I can't say I'm ever likely to buy or play either of them, nor that I'm at all invested in the worlds of either of these entertainment giants, but I do see this as a wonderful way to bring different kinds of licensed games to more players, particularly families, beyond another bloody Monopoly, as well as for Czech Games to earn more well-deserved cash. If someone tells me, in twenty years, that they got into board games through trying to interpret obscure clues about Frozen characters, I'm going to be okay with that.
Okay, hold on, there is also comic potential here. I'm sure there's all sorts of hilarious clues you can give if you want people to guess both a talking candlestick and a singing elephant, or something slightly sassy you can say about Spider-Man, Victoria Hand and Captain America. Maybe? I don't actually know anything about comics. Is Garfield DC or Marvel?
Downton Abbey, an accident, 300 games, 800 spiders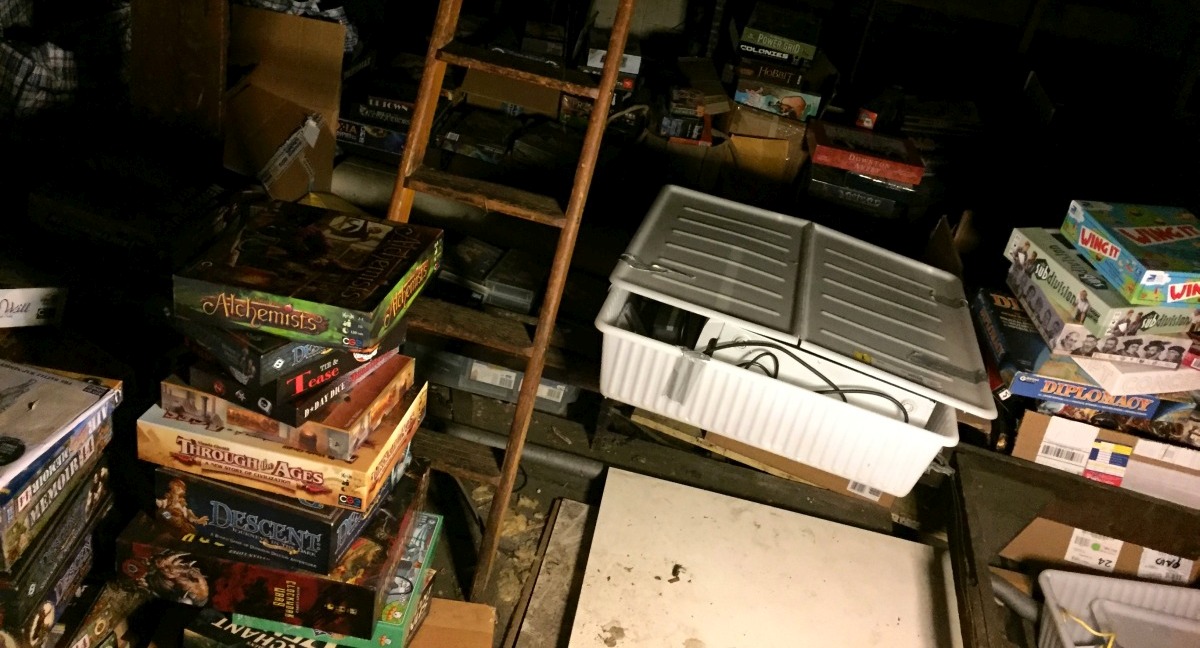 Quinns
: Ladies and gentlemen, roll up! It's time for a new series where we take a look a team SU&SD's board game collections. Come and see! Be amazed. Be aghast. Be envious. Comment with thought-provoking assertions like "why do you have that game it is bad".
You guys will have seen my collection in the background of loads of SU&SD videos, but I don't think you've seen the work that goes into it. Come with me today as I perform... a CULL.
magic bowls, the anger engine, barnacles and broccolis, sex mermaids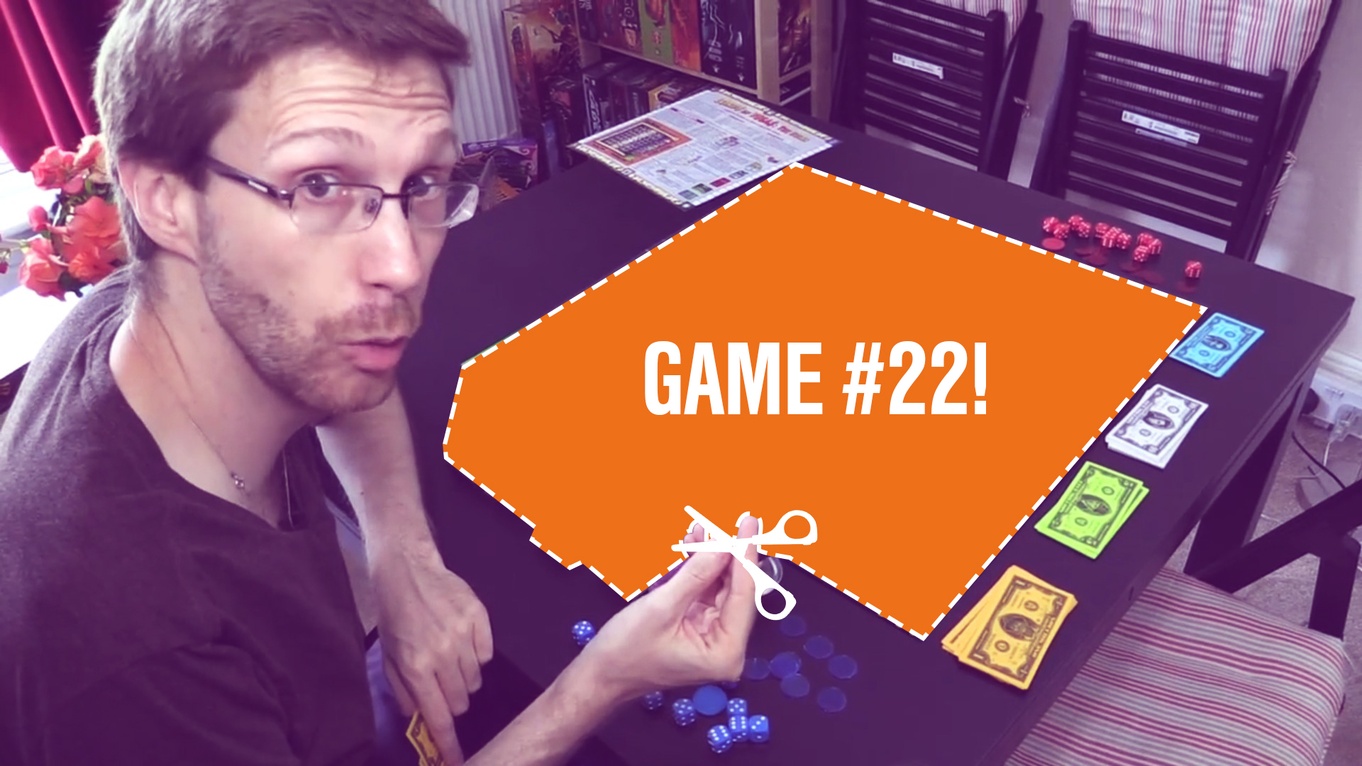 Quinns: Alright, we're proceeding into the twenties. Keep your arms and legs inside the article at all times. If you feel sick stop reading immediately, make a cup of tea and add the Forgetful Mixture we taught you how to make in your induction.
trilobyte comment threads, indigo livin', night witching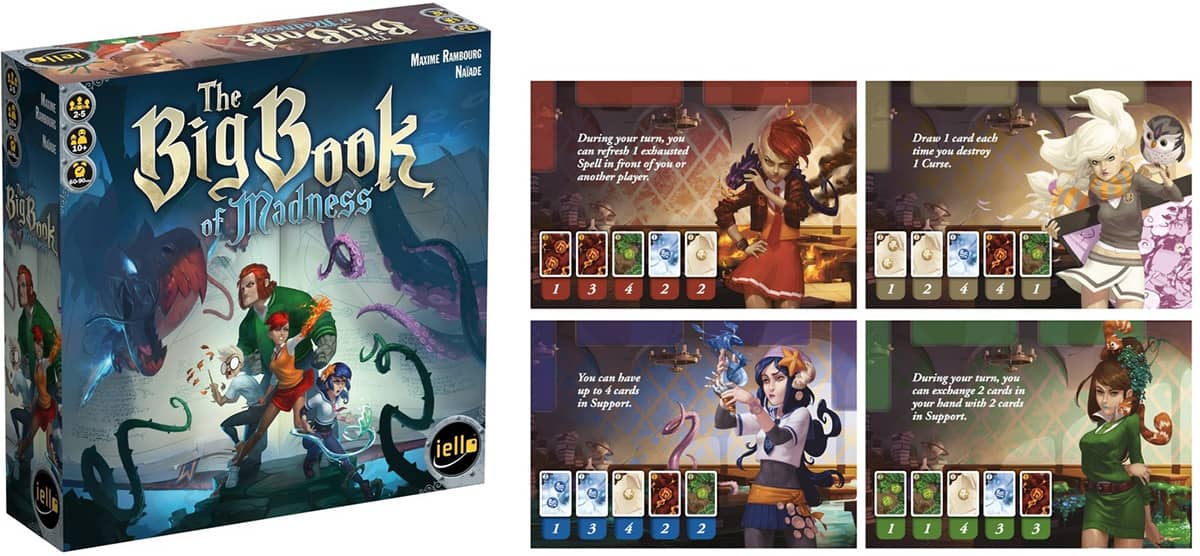 Quinns
: Good morning everybody! News: I've got it, you want it. Let's conduct this transaction like a couple of consenting adults. Stop looking at the door! News is
entirely legal
in the UK.
Board Game Geek News has a Big Book of Madness designer diary up, and goodness me this game looks like a treat. It's a deeply co-operative, Harry Potter-style deckbuilder, but with a more flexible interpretation of deckbuilding that I find very welcome.
Players are attempting to close an evil book and defeat all the monsters spilling out of it, but you're not simply slowly improving your deck as the game goes on. You can improve your deck, or spend your turn putting good cards in your friend's deck, or trying to expunge horrible Madness cards that you'll slowly amass as the game goes on, or actually closing the damn book.
a beautiful bratwurst, a wad of potato, a cup of tea, judas iscariot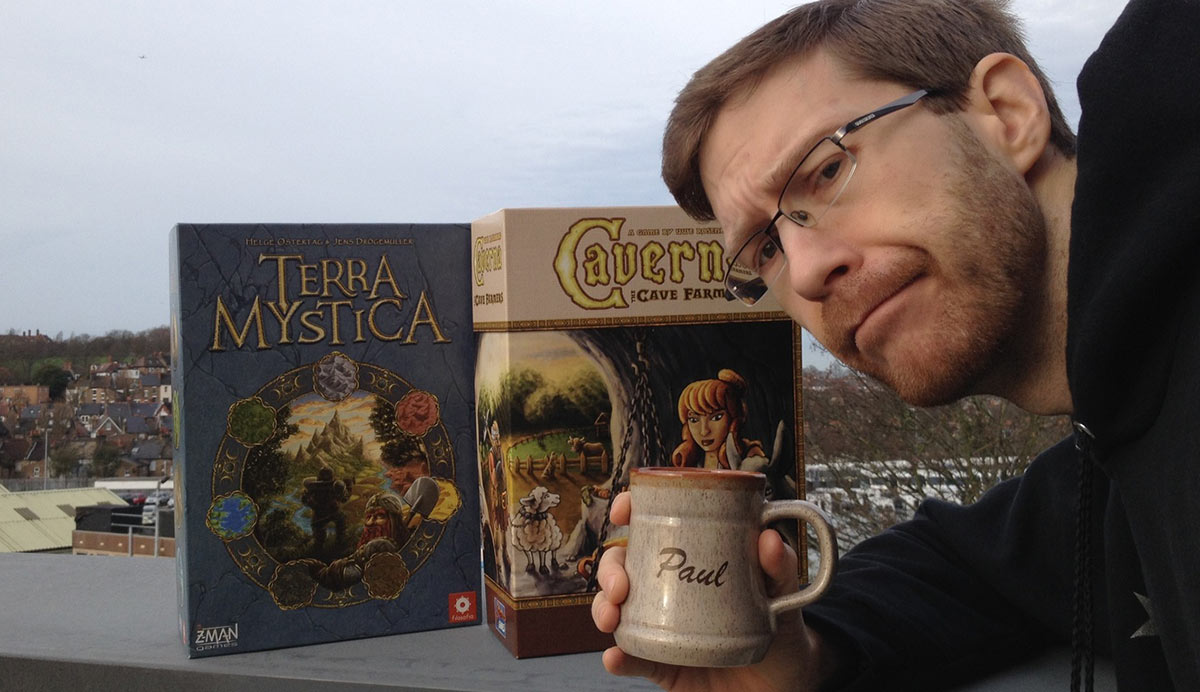 Quinns
: We're back! Like a chicken rolling down a hill, SU&SD has started and won't stop until we've reached the bottom of this mess.
Let's see what golden games we're squawking about today, eh?
still more octopus, most noble murder, the colour milk, the secret of spiel des jahres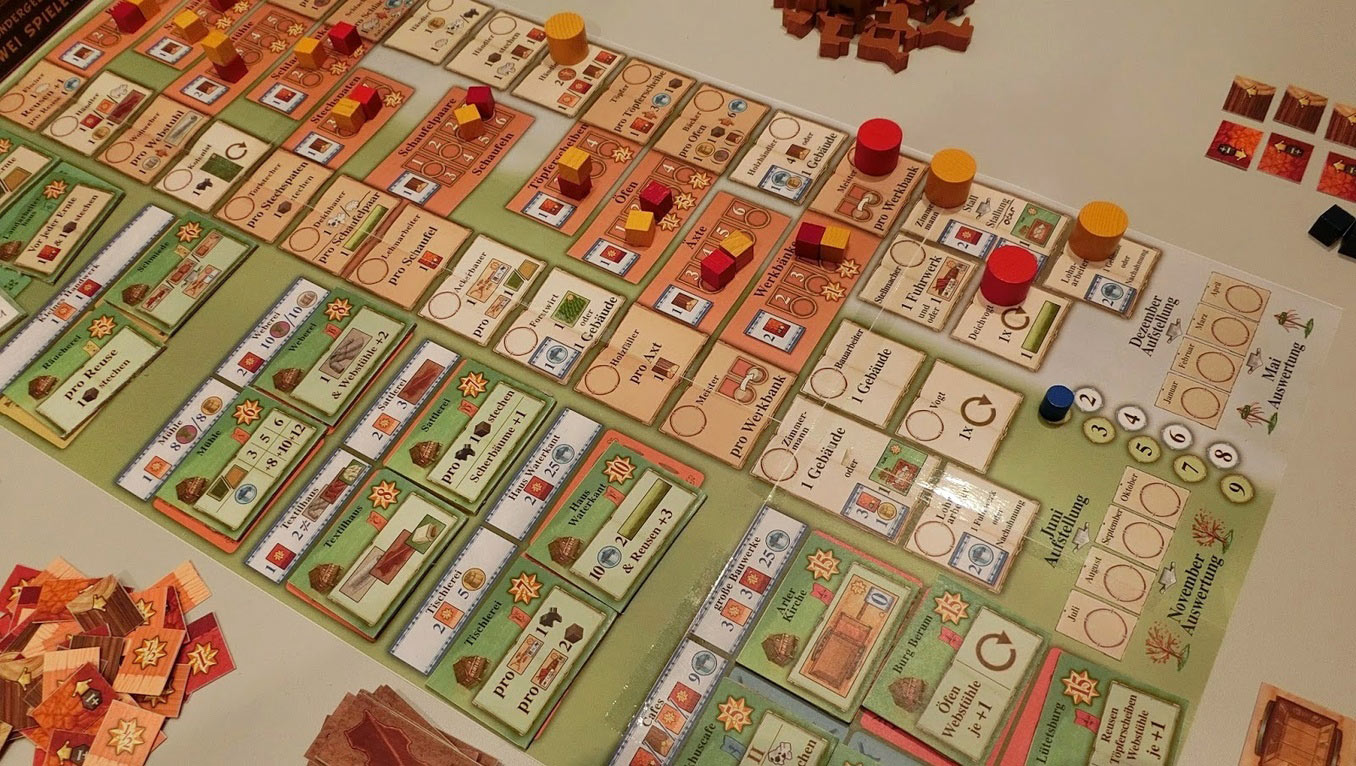 Quinns
: Hello! Or as they say in Germany,
das hallo!
It's a special Mostly-German edition of the games news today, because a lot of our news is from Germany and I am very creative.
Uwe Rosenberg, designer behind such pastoral heavyweights as Agricola, Le Havre and Caverna has revealed his next project! What bold new setting are we getting this time, Uwe? What magical new mechanics have you birthed from the recesses of your labyrinthine mind?
"In the worker placement game Arler Erde, set in the German region of East Frisia, players develop an estate and expand their territory by cutting peat and building dikes."
Ah. More of the same, then. That's a shame! In the very same week, similarly prolific German mentat Stefan Feld has announced that his next game is about scientists that hang out with octopuses and crystals at the bottom of the ocean. Is "Team Feld" a thing? We should make it a thing. SU&SD hereby announces it is TEAM FELD!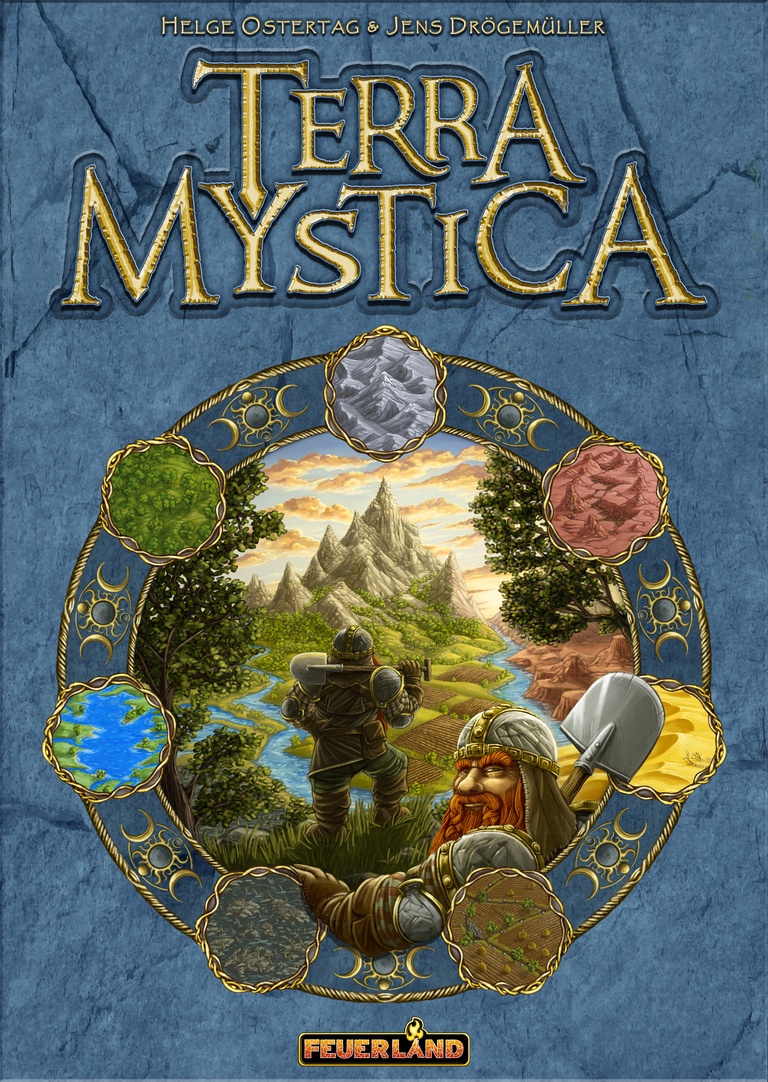 Terra Mystica is a strategy game with a simple game principle and very little luck involved: You govern one of 14 factions trying to transform the landscape on the game board in your favor in order to build your structures. On the one hand, proximity to other players limits your options for further expansion, on the other hand though, it provides some benefits during the game This conflict is the source of Terra Mystica's appeal.
Structures may be upgraded to provide even more resources, like workers, priests, money, and power . Build temples to gain more influence in the four cults of fire, earth, water, and air . Build your stronghold to activate your group's special ability. Expand and build new dwellings to have a lot of workers at hand. Or make sure to have a constant flow of money by building trading houses.
The 14 artfully designed factions, each having unique special abilities, as well as the exchangeable bonus cards allow for a large number of possible game plays that constantly keep this game entertaining!
With the kind support of Uwe Rosenberg during the development of the game mechanisms.
Including an English rulebook and no language dependent game components.
Rise of the Mermaids, purple power, Mr. Bear, time for a lie down
Oh my goodness!
Terra Mystica
is a fantasy building that boasts two achievements: It's the heaviest box we've ever reviewed, and the one to sell out fastest.
Scientists are at a loss to explain this heinous corruption of the laws of physics. Tell you who's not at a loss, though! The hot boys of Shut Up & Sit Down. After just few plays of this beast, we're ready to tell you whether we think it lives up to the hype.
(It does.)
(CREDIT CARDS AT THE READY, PEOPLE.)