quinns has a couple of spatulas and he knows right where to stick 'em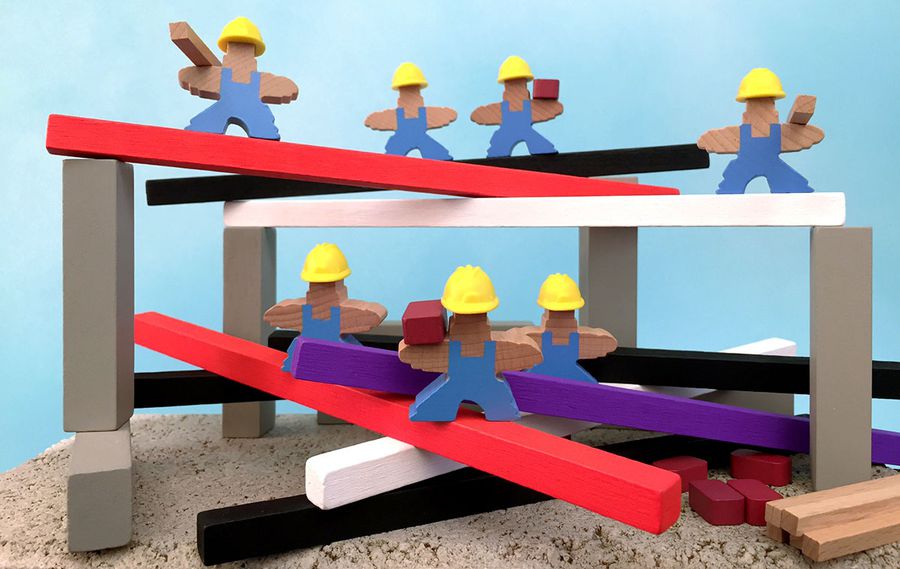 Paul
: Oof, sometimes you instantly know what must surely be the best Games News announcement of the week. It's
Men At Work
, the debut design from Rita Modl, illustrated by the magnificent Chris Quilliams and coming from dexterity experts (aka "dexperts") Pretzel Games.
Flick 'em Up was flickin' fabulous. The co-op Flick 'em Up: Dead of Winter was supposedly excellent. Junk Art was just great. Can they do... what's the equivalent of a hat trick but for four things?
Quinns: I think it's a phat trick.
Paul: You just made that up.
Quinns: Yes.
heart-burst, thriller-made, pool-hides, english-feels, pastoral-slice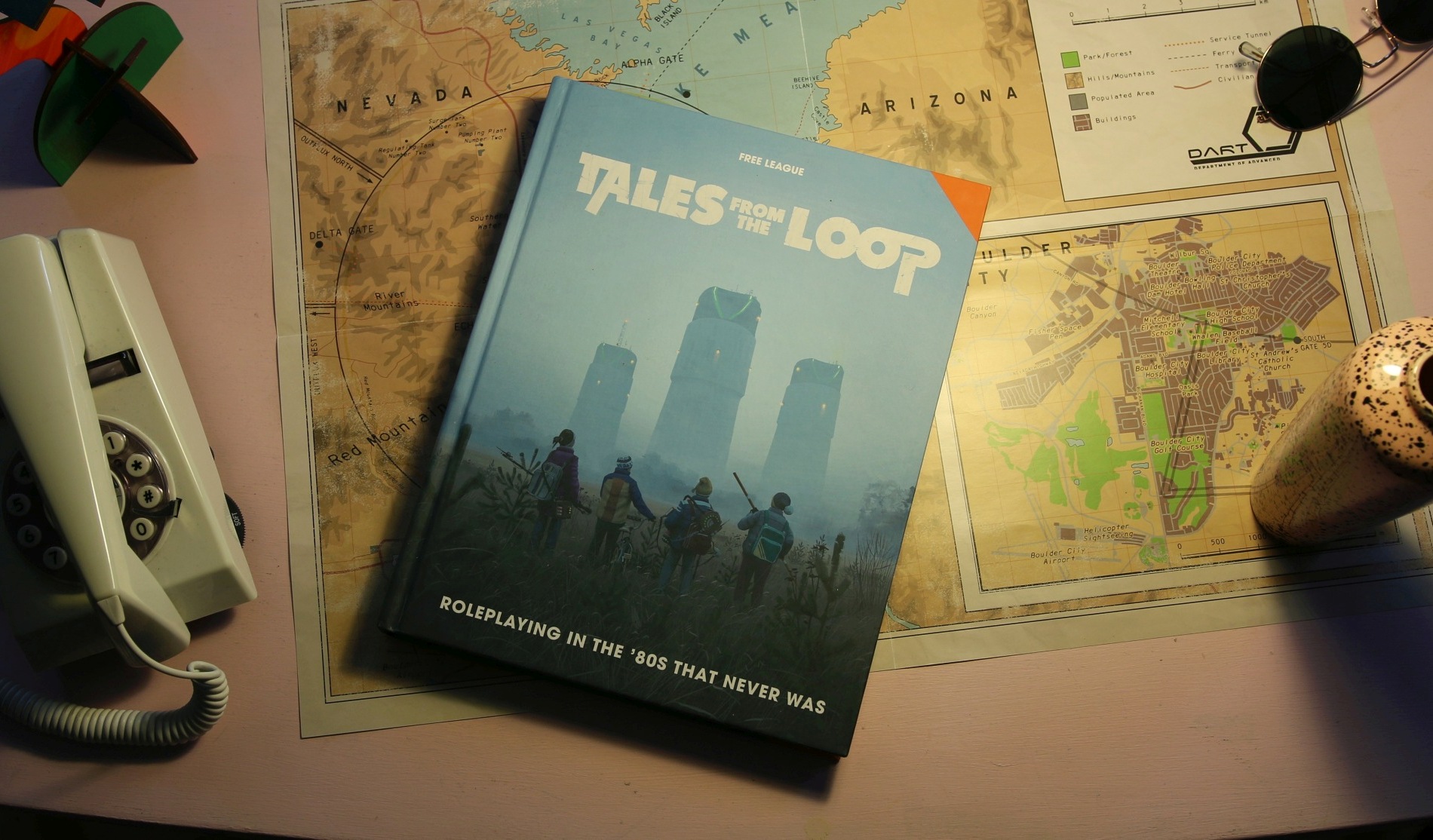 Cynthia
: Omg! I think we might have an RPG blockbuster here, Quinns.
Everyone's talking about Tales from the Loop, the game of roleplaying young kids in a 1980s that never was. It's got everything you need to play out your own version of Gremlins, E.T., Stranger Things, or any movie where kids hurriedly pedal their bicycles to save the day (but should probably be home before dinner).
And who wouldn't want to play a kid? Adolescence is amazing, and I'm not just saying that because I spent months teaching middle school Algebra. All the hormones, and discovery, and bravery, and adventures, and confusion… it's perfect RPG fodder. The question is whether Tales from the Loop successfully unites '80s nostalgia and middle school feels with good science fiction mysteries.
Ok, I confess. I teared up more than once while playing it. What did you think?
Quinns: I'm going to be very British and delay talking about my emotions so I can squeeze this in above the cut: I think Tales from the Loop is a cool, clever, beautiful book, but the real reason I want everyone to know about it is that it might also be the easiest experience I've ever had being a Games Master.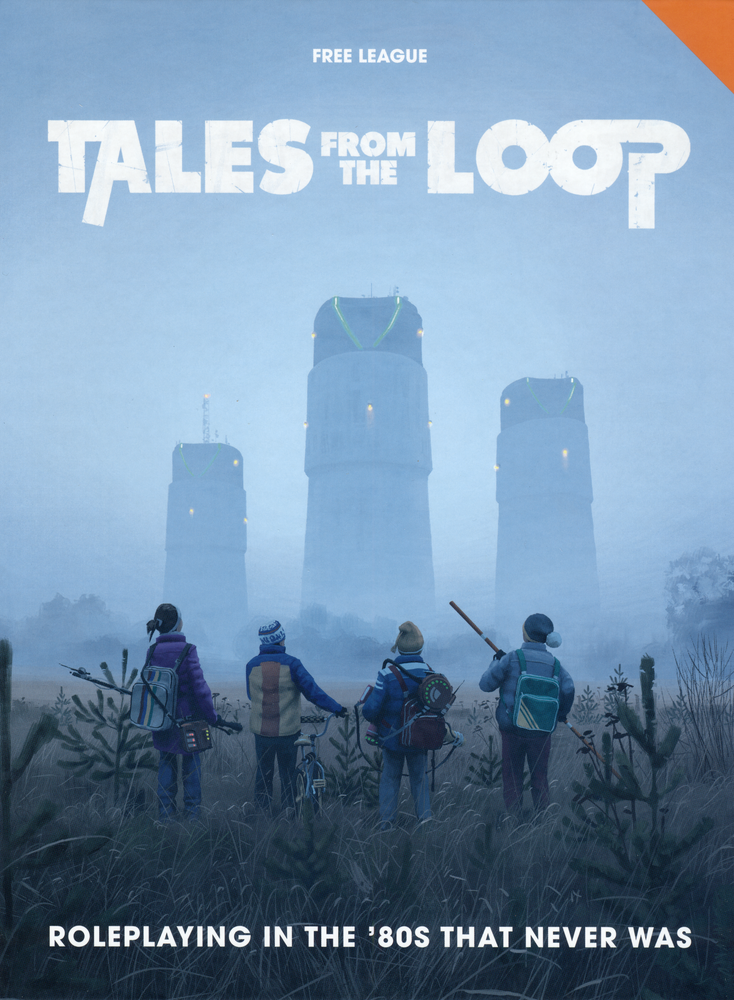 The landscape was full of machines and scrap metal connected to the facility in one way or another. Always present on the horizon were the colossal cooling towers, with their green obstruction lights. If you put your ear to the ground, you could hear the heartbeat of the Loop the purring of the Gravitron, the central piece of engineering magic that was the focus of the Loops experiments. The facility was the largest of its kind in the world, and it was said that its forces could bend space-time itself.
Scifi artist Simon Stlenhags paintings of Swedish 1980s suburbia, populated by fantastic machines and strange beasts, have won global acclaim. Now, you can step into the amazing world of the Loop. In this roleplaying game in the vein of E.T. and Stranger Things, you'll play teenagers solving mysteries connected to the Loop. The game rules are based on Mutant: Year Zero, which was awarded with a Silver ENnie for Best Rules at Gencon 2015.
Made in the UK.