The Spirit of Christmas, Auntie Sandra, Lying to your mother
What are the very best card and board games to play with coworkers and family this holiday? Games that are actually FUN - that you could bring to a party as a great gift for cheap, or tuck in the stocking for Christmas Eve?
Quinns will be writing a piece next week about games more suited to those who already love the hobby, but as part of our ongoing mission to convince the world that board games are great, we wanted to put together an easy resource for the question we seem to get almost all the time: "What game should I buy to play with my family?"
If you've been linked to this by someone else who loves board games, hello! We've put this list together as both a video and a written list. Enjoy!
Matt: Greetings Holiday Humans, it's time to mildly panic as you realise that family will soon descend upon you like a flock of seagulls to a discarded ice-cream. Rather than trying to explain your job to relatives to the point that you might have a mental breakdown, we'd recommend playing board games instead.
These are the 15 best big-family games: all play with at least 6 people, and most can handle 8. In no particular order, let's go!
Scientists have confirmed it's bonkers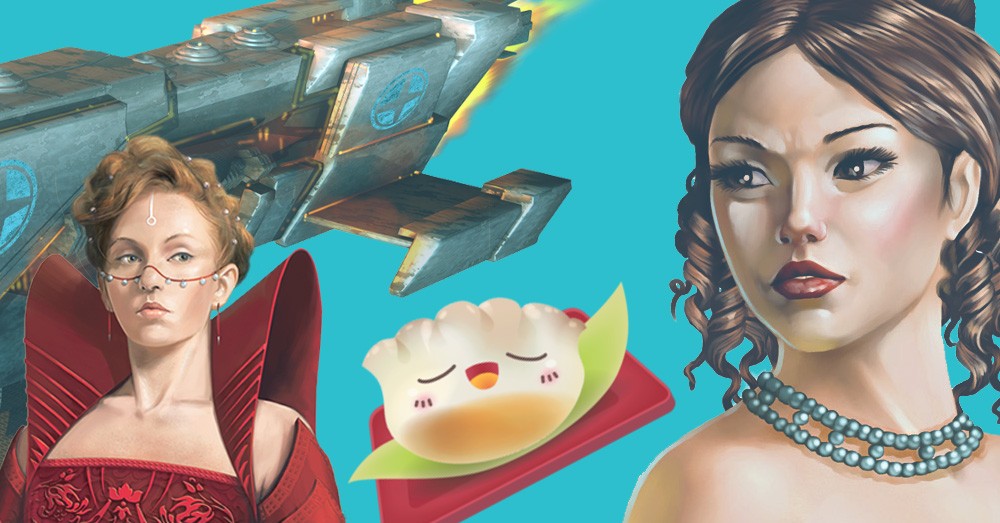 Paul: Hot summer strawberries! It's the middle of August, the sun is (sometimes) in the sky (here it's mostly just windy) and
this
is the season that you finally get into board games. It's an intimidating prospect: you've eyed those enormous boxes on the shelves with price tags that would make a banker blush, but this really doesn't have to be a hobby that destroys your wallet.
Wait! What's that noise? An approaching siren? An… ice cream van?! It's me pedalling furiously toward you in the Shut Up & Sit Down Budget Bus, adding a host of surprising prices in this sequel to our indispensable article, How To Build an Amazing Board Game Collection for $10. GET ON BOARD.
try tuna and go from there, honestly sushi is really good, let the good times roll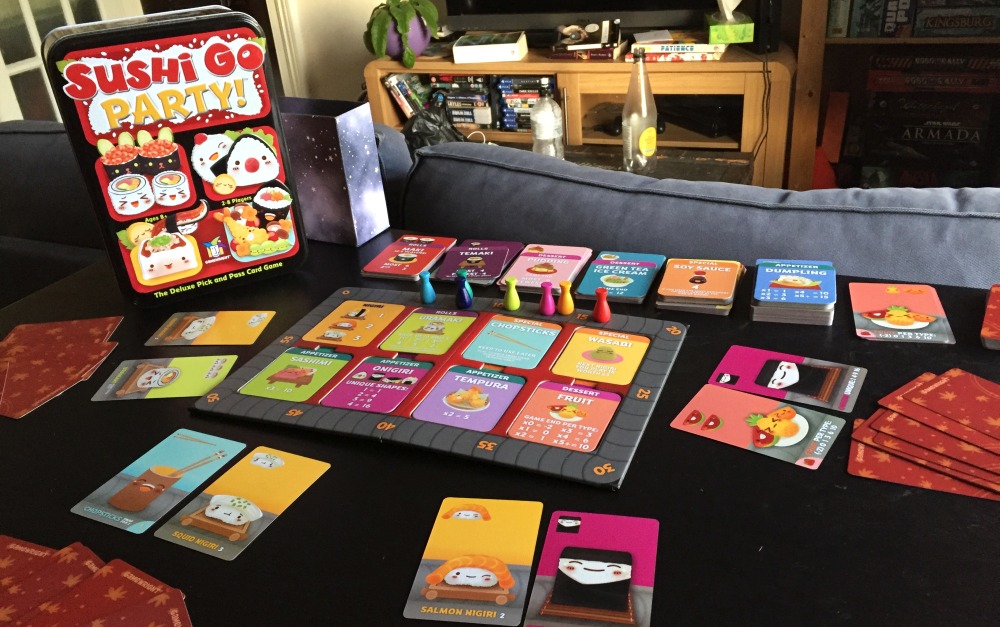 Quinns: Ever since I first squeaked about Sushi Go in my 2015 Corner Awards (and dust off your tux, because I'll be publishing the 2016 Corner Awards any week now) this little game has become loved by my friends. Throughout this year, at the end of a game night when everyone has the happy-sleepy feeling that comes from digesting a two drinks and a big game, and I can't be bothered teaching Mundus Novus, Sushi Go makes a natural end point for the evening.
More specifically, it's Sushi Go Party! that we play. This is the enlargened, deluxe-ified version of Sushi Go! that offers all sorts of new takeout boxes, rueful rolls and playful puddings for you to experiment with, as well adding a board and little soy sauce score-trackers. The original Sushi Go was a delicious-looking package, but Party is positively mouthwatering.
But here's the thing. I'm not sure Sushi Go Party! is as good as other simple, small-box classics you might end a night with, games like Welcome to the Dungeon, Incan Gold or Parade. So why do I keep playing it... ?
It's a frosty Wednesday, I have a hot cup of coffee and I'm feeling optimistic. Let's go deep on this one.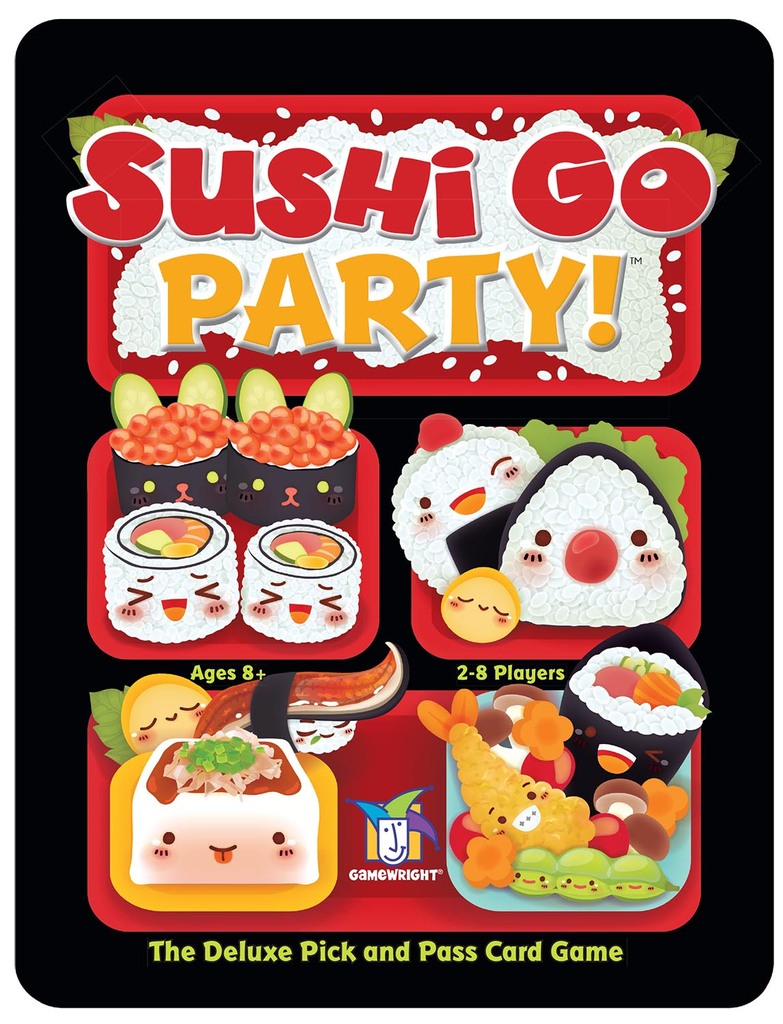 Sushi Go Party!, an expanded version of the best-selling card game Sushi Go!, is a party platter of mega maki, super sashimi, and endless edamame. You still earn points by picking winning sushi combos, but now you can customize each game by choosing à la carte from a menu of more than twenty delectable dishes. What's more, up to eight players can join in on the sushi-feast. Let the good times roll!
Downton Abbey, an accident, 300 games, 800 spiders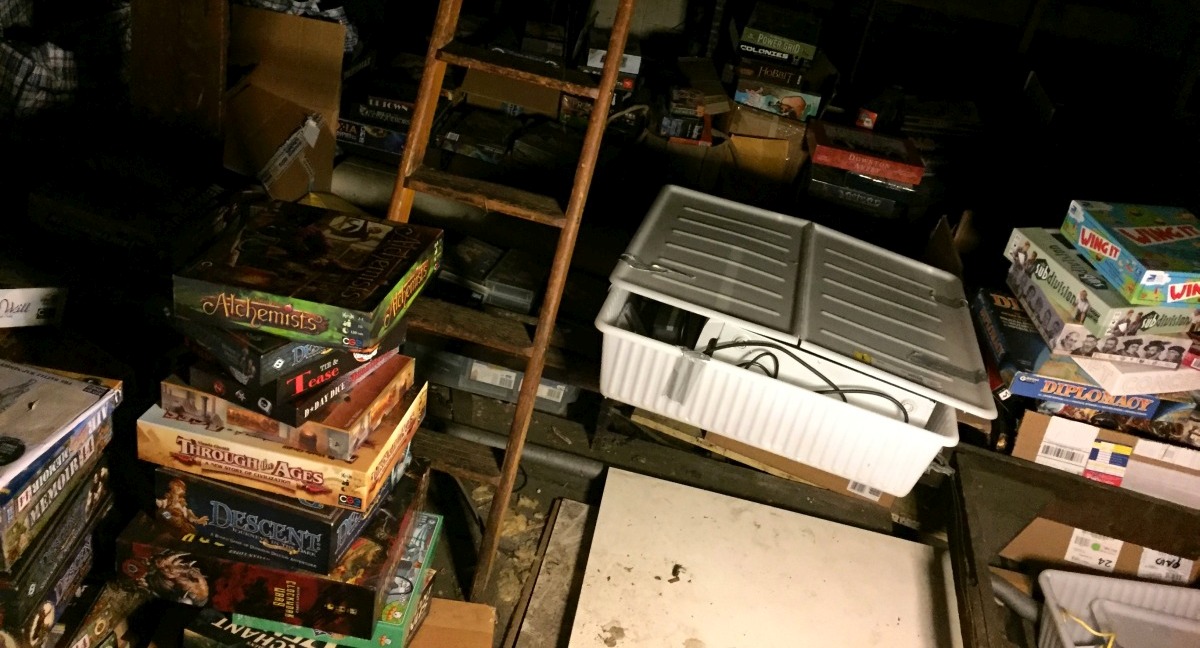 Quinns
: Ladies and gentlemen, roll up! It's time for a new series where we take a look a team SU&SD's board game collections. Come and see! Be amazed. Be aghast. Be envious. Comment with thought-provoking assertions like "why do you have that game it is bad".
You guys will have seen my collection in the background of loads of SU&SD videos, but I don't think you've seen the work that goes into it. Come with me today as I perform... a CULL.
the polis, forbidden string, the majesty of will stahl-timmins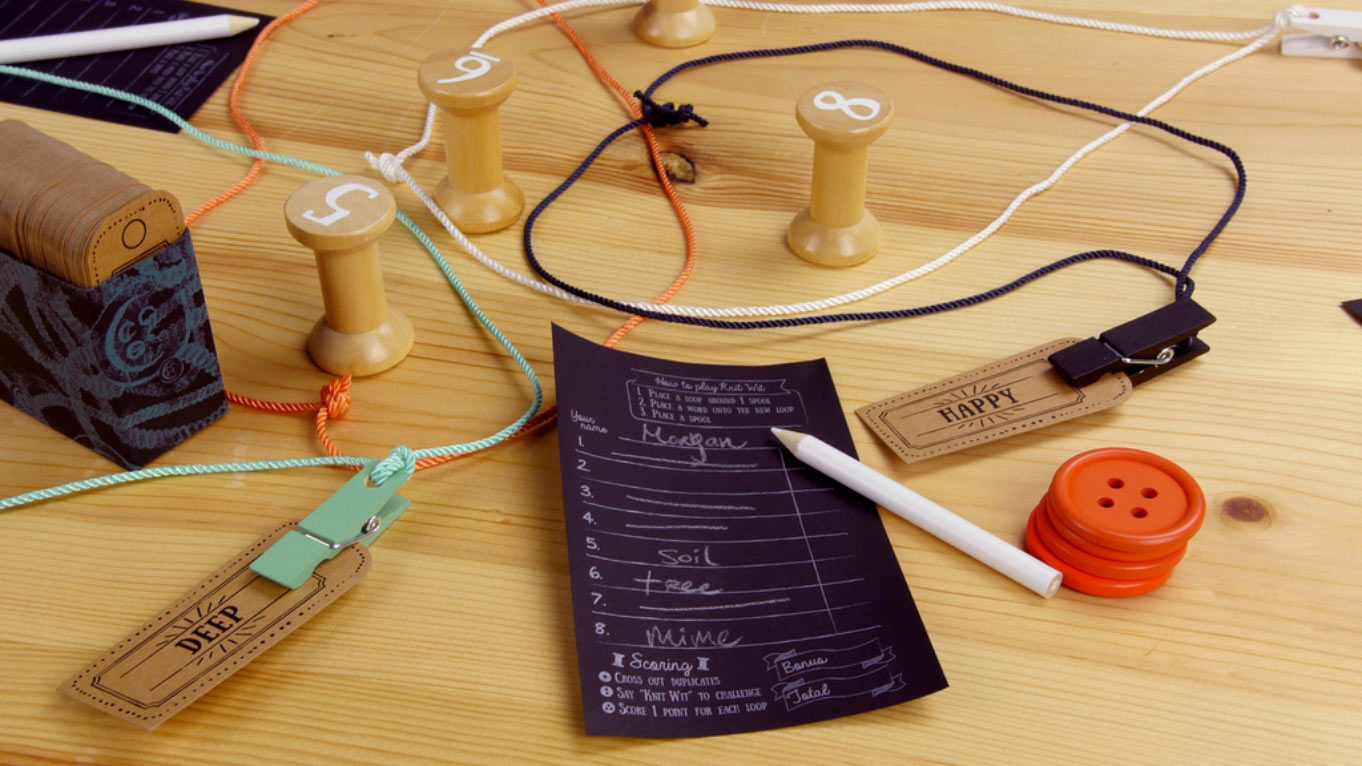 Paul
: Quinns, are you ready to do this?
Quinns: You ask that question and, immediately, I'm concerned.
Paul: It's fine. It's great. I have a great idea. This fortnight's news has some big announcements but also games about POISON and STRING and CASTLES, which are three of my favourite things! I've decided the best thing would be if I beatboxed the news and you... sort of sang a song?
Quinns: No. No, that's a dreadful idea.
Paul: Ah-BFFFRRRTTHHGG Ah-BFFFRRRTTHHGG Ah-BFFFRRRTTHHGG.