Downton Abbey, an accident, 300 games, 800 spiders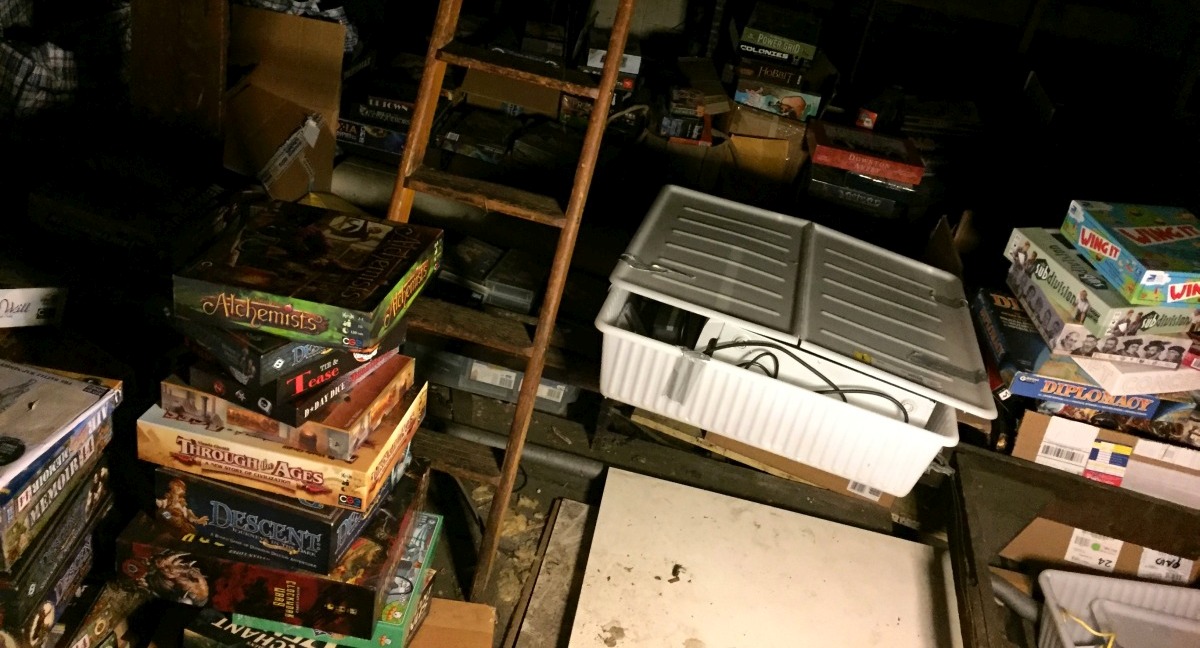 Quinns
: Ladies and gentlemen, roll up! It's time for a new series where we take a look a team SU&SD's board game collections. Come and see! Be amazed. Be aghast. Be envious. Comment with thought-provoking assertions like "why do you have that game it is bad".
You guys will have seen my collection in the background of loads of SU&SD videos, but I don't think you've seen the work that goes into it. Come with me today as I perform... a CULL.
quinns still wishes he was a wizard, also dogs, honest it's a bat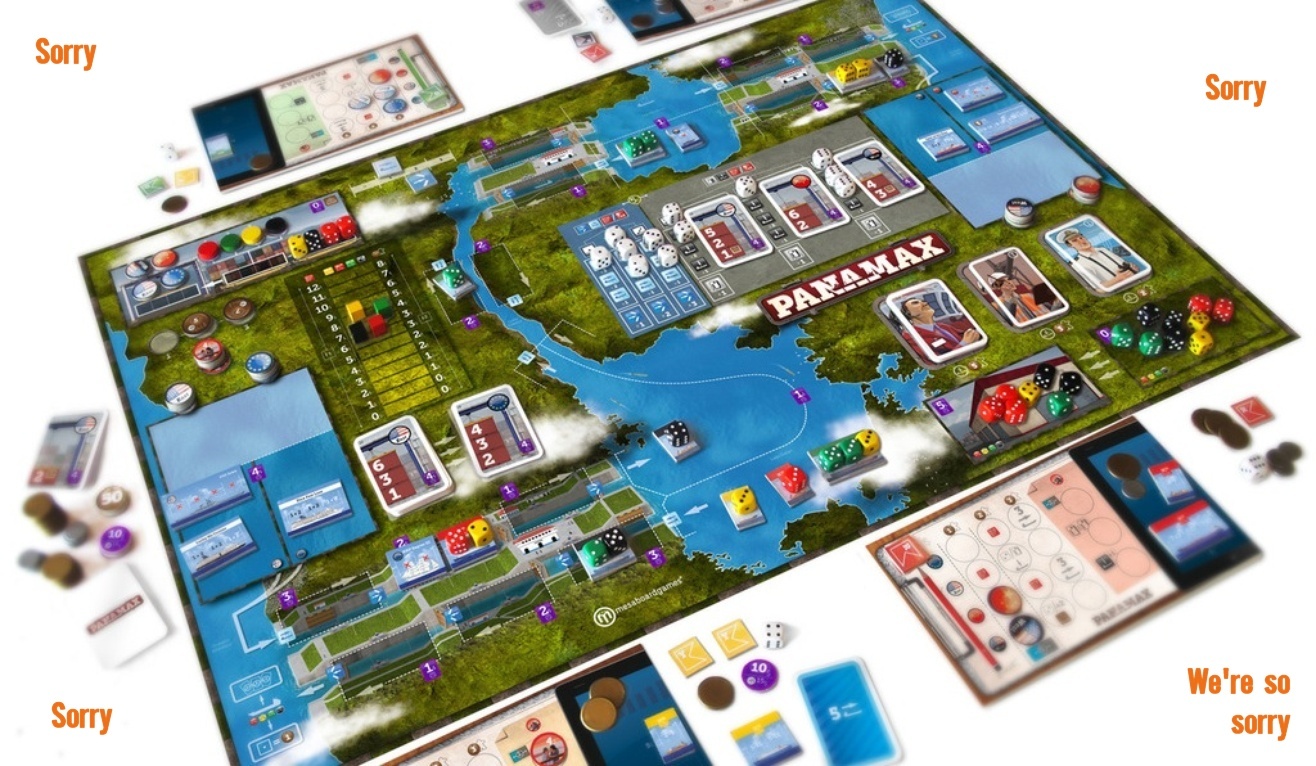 Paul
: Aha! Did you think we were done? Did you think it was all over? The sad truth is that, in assembling our gigantic Top 50 list, so many games don't quite make the cut. We shift them up and down. We debate their inclusion. We resign ourselves to seeing favourites fail to break the Top 50 by the tiniest of margins. That's how it is, though. You stick in a Codenames and the whole list shifts. Someone has to be number 51.
All the games that follow are good games. We don't want you think we've lost our love for them because they weren't featured last week. These are our Honourable Mentions.
the x-men vs. shipping fulfillment, expanding winter, dice dimensions, card cocktails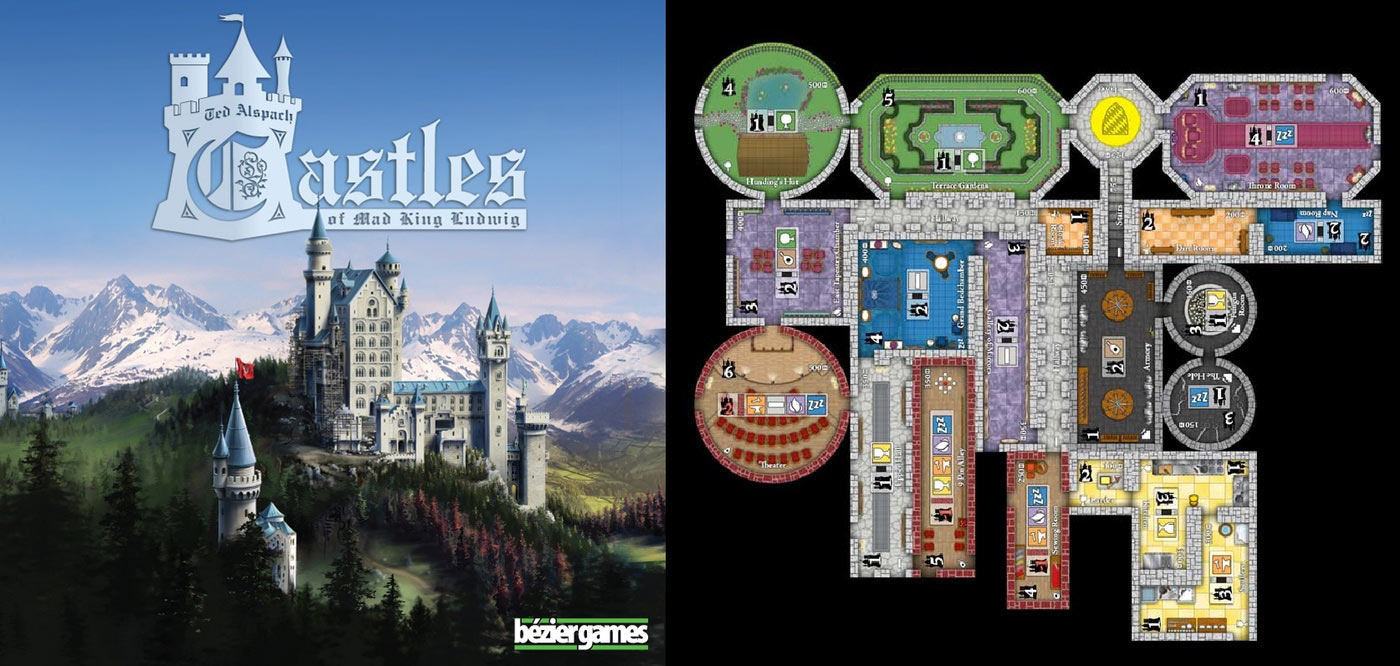 Quinns
: What a weekend! Tabletop Day, then a Netrunner tournament. I feel a sense of... union with the cardboardverse. Hang on, I'm having the strangest thoughts... Could it be? Is the games news
coming to me
?
I see a man... I see Ted Alspach, designer of the incredible Suburbia and One Night Werewolf. He's announcing his new game! Castles of Mad King Ludwig will still have players laying tiles, but now sleepy suburbs are swapped for the colourful castles for real-life king Ludwig II.
I can also see that this very second, Ted is eating a burger with a knife and fork. Really, dude? C'mon. Cut that out.
winning, cusping, leading, gangbusting, shepherding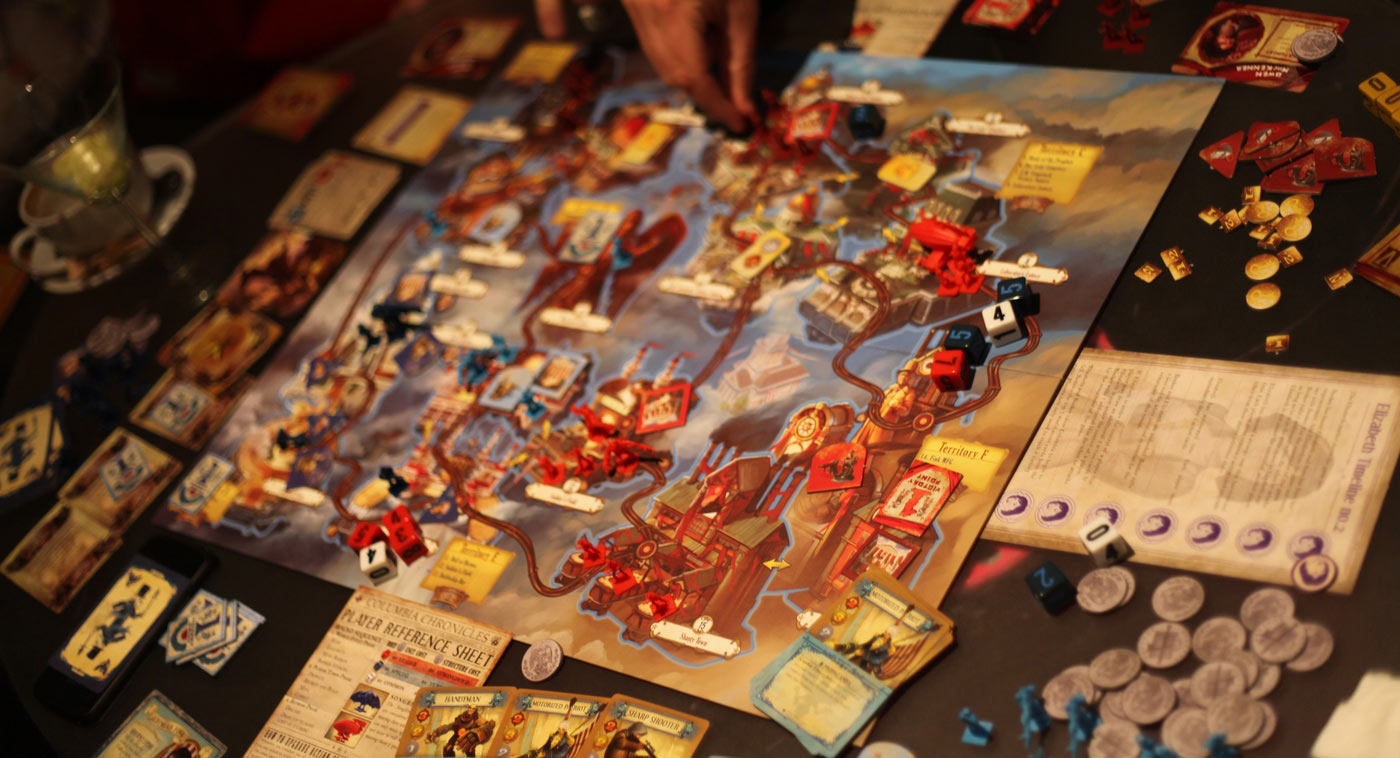 [Everybody likes Colby Dauch. After starting Plaid Hat Games at the ripe age of 27 with a game of his own design, he's managed to publish one very interesting game a year (from different designers) in each of the four years since, and has grown from Heroscape fanboy to capable and committed entrepreneur -- a transition that many designers-turned-publishers make with far less aplomb.
With the publication of BioShock Infinite: The Siege of Columbia, Dauch's young company is suddenly much higher -- brighter? -- on many more radar screens. We sent Actual Journalist Mark Wallace to find out what makes Colby such a nice guy. Instead, he came back with this interview.]
Mark: I want to jump right in by mentioning BioShock. You've just released the board game of the hit video game. It looks like you're sitting on the edge of what could be a huge mainstream success. How does that feel, to go from being an unknown publisher four years ago, to shepherding one of the coolest, most high-profile game franchises into cardboard?
Colby: It's pretty shocking. The interesting story there is that they approached me. That they sought out a board game rather than being pitched on it means that they know about this world, and they're into it. Video gamers is a growing market for board games, so a project like this is right there in the sweet spot of growth for the industry. To be a growing company and be right where we feel the cusp of that growth is of course immensely exciting.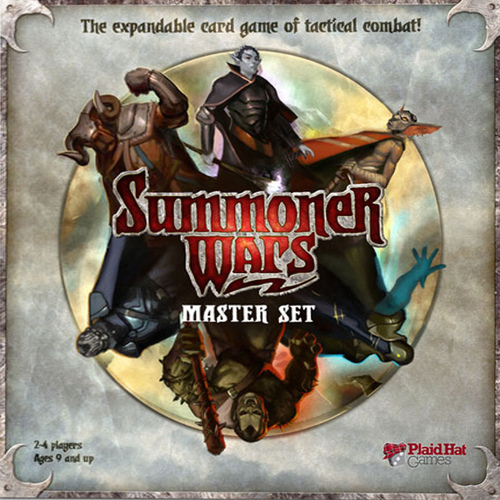 Summoner Wars is a fast-playing, action-packed card game for 2-4 players in which they take on the role of Summoners: powerful beings who harness the power of mysterious Summoning Stones to lead their race to conquest on the war-torn planet of Itharia. These Summoners wield terrible magic on the battlefield, freezing their foes in place, draining their enemies of power, and even bringing rains of fire down from the heavens. But most notoriously, they summon their great race's hordes of warriors to the battlefield, to clash in the never-ending struggle for supremacy. A Summoner is both mage and general, and must combine their wizardly might with clever tactics to defeat the enemy Summoner on the opposite side of the battle.
Excitement, Summoner Wars, Tundle, Mugglugg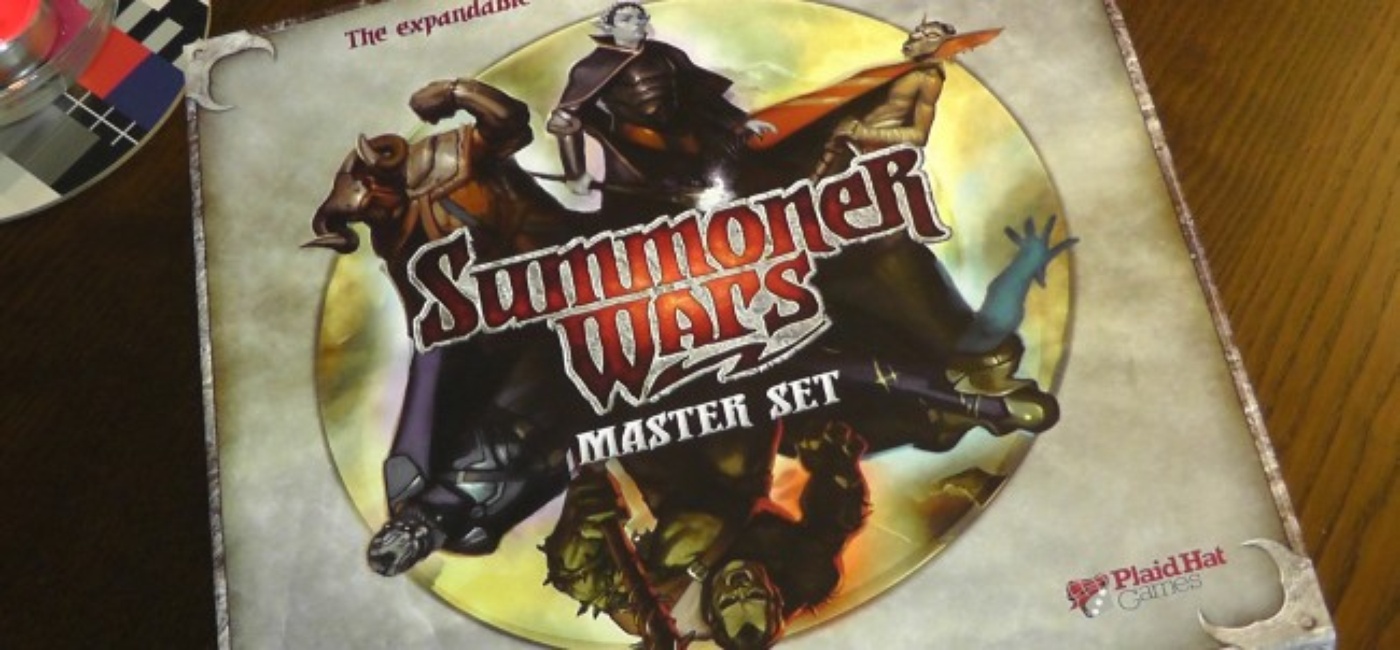 Oh my GOODNESS! If you've watched
Episode 3: Civil Surface
you'll have seen us squeaking about a great little two-player game called Summoner Wars. Well, it's just gained some weight. The luxurious Master Set is now on sale, containing everything you need to play, a "premium board" (read: an actual board) and
six
all-new races to play.
Prior to this your only option for getting involved with Summoner Wars was to buy a Starter Set containing a couple of races and a paper disasterpiece of a playing mat. Whether our review of Summoner Wars piqued your interest or you've invested in your first decks, you'll probably be wanting this.
Episode 3, Civil Surface, sees everything turn serious. Has the government really banned board games? Quite what is going on amongst the SU&SD team? And how many audio glitches and microphone problems can you possibly have in one episode?
Really, we're sorry there are some minor microphone problems. We blame it on the radiation.
YouTube not working? Try Vimeo?