All Aboard the Wolf Train, Bilbo Bobbit, Badnik Tokens, Soundz Nize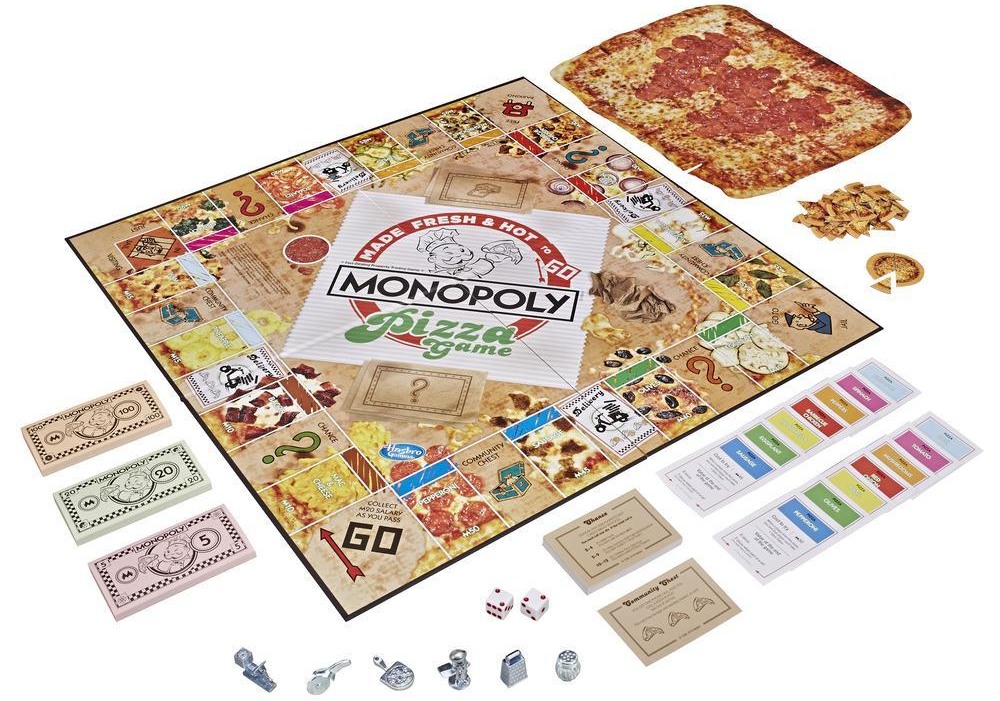 Quinns: We're awake! And alive! Shut Up & Sit Down is officially back in action, ready to spend another 12 months covering amazing board games. What new designs await us this year? What never-before-seen ideas will spring out and delight us?
Matt: What hellscape have you interrupted my slumber for? It's 9am on a Monday morning and I'm looking at one of the worst things I've ever seen.
Quinns: Those are the goat entrails that I was reading, trying to divine what awaits us this year... Oh, no, sorry, that's just Monopoly: Pizza edition.
fingernail fortitude, Gosh on a bicycle, oh Uwe!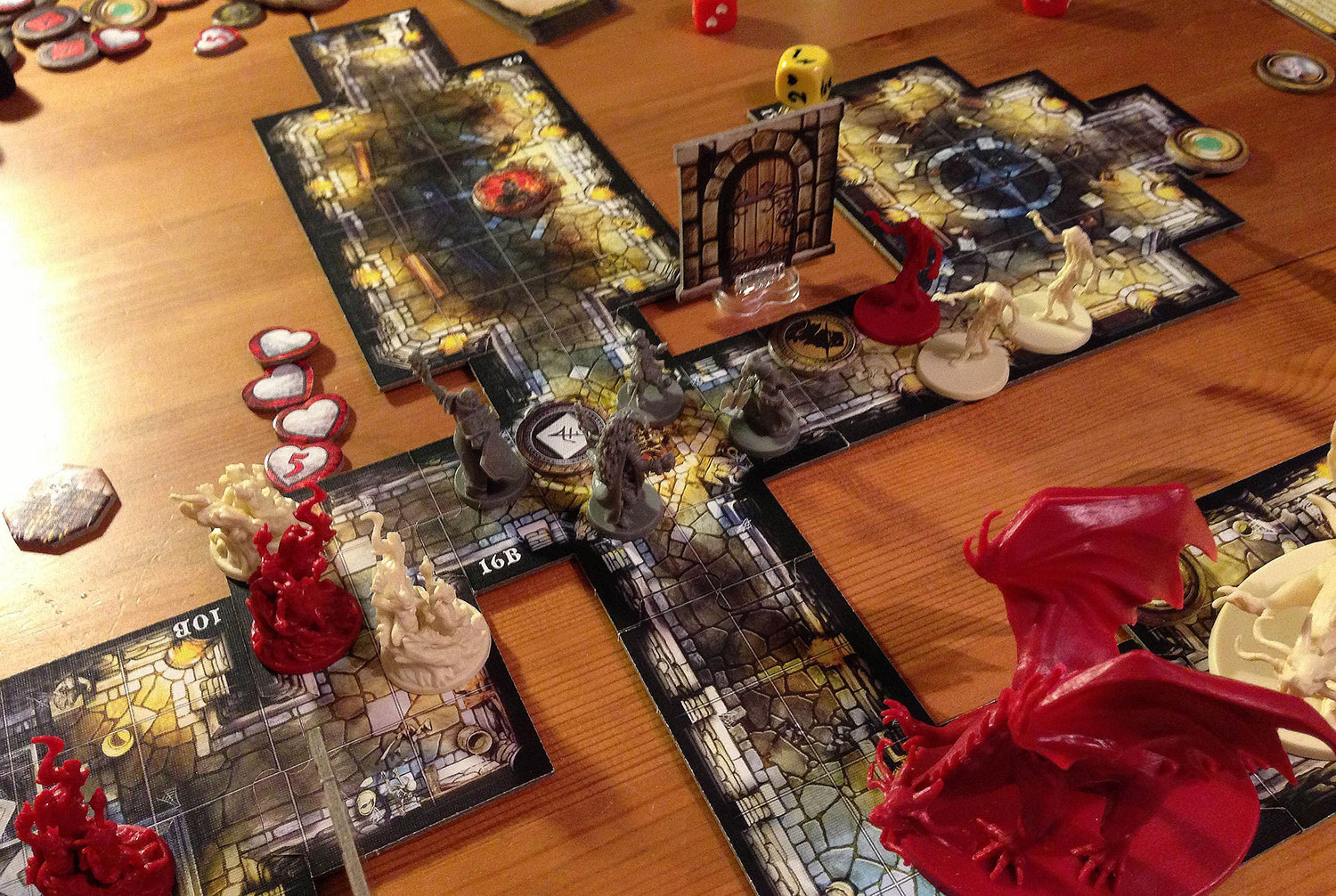 Paul: Our exhaustive look at the games jostling their way about BoardGameGeek's Top 100 continues! Today, we have everything from international illness to urban development to mischievous academics. Oh, and opinions. Always with the sassy opinions. ONWARD.
the paint on your mouth, the crab on your chest, the noblest of dogs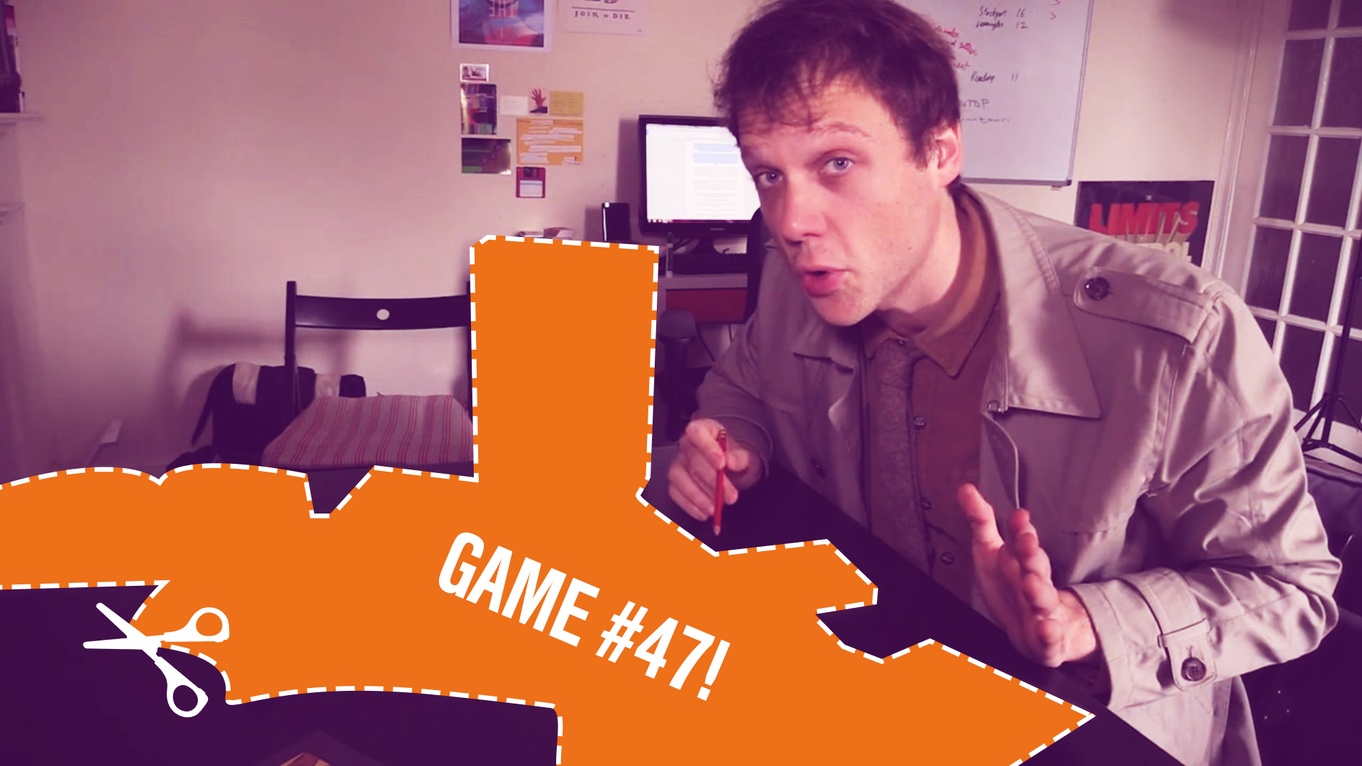 Quinns
: RETRIEVE YOUR OFFICIAL SU&SD-BRANDED MOIST TOWELETTES! It's about to get hot in here.
Last year we presented something never-before-seen in board games. Our Top 25 Board Games, Ever was a list of our most favourite games ordered from least-most favourite to most-most favourite. Ever since then, the SU&SD Supercomputer has been calculating a method by which we could possibly top this. Last week, it provided a schematic for something... incredible.
The science behind the following Top 50 is complicated, but in layman's terms we'll be "publishing" "instalments" every day this week, and beyond(!).
Enjoy, everybody.
mesopotamia, playful dragons, janspansionary, fabled burgers, alien mountains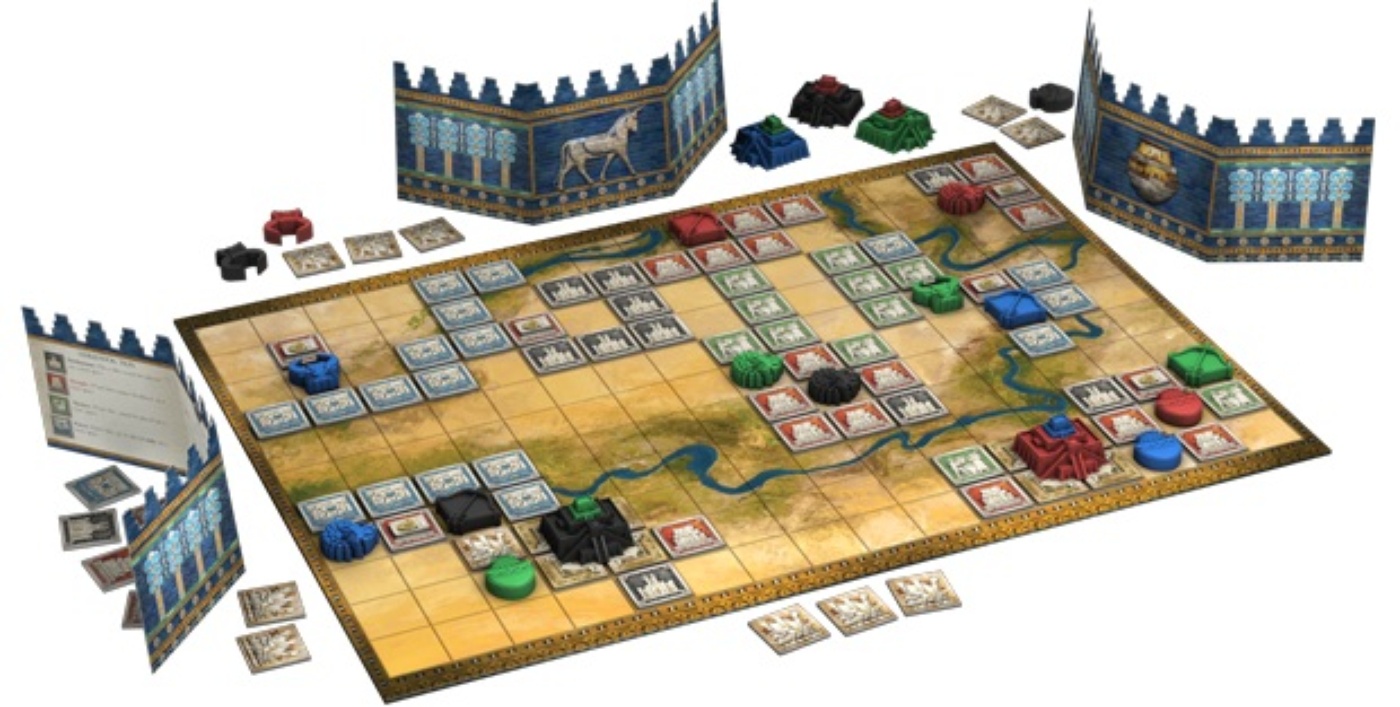 Quinns
: Some things are just better together! Chocolate and peanut butter. Head injuries and medical care. Tigris & Euphrates.
This week, board games' dignified finishing school of Fantasy Flight announced a new version of the European classic. For the uninitiated, Tigris & Euphrates sees 2-4 players each in control of a civilization in ancientest Mesopotamia, and accurately depicts how these factions would conquer one another by covering the desert in big square tiles and sometimes an intimidatingly chunky pyramid.
I've actually played Tigris & Euphrates. The short version of that story is that, like a lot of Reiner Knizia games, it made me wish I was outside climbing a tree. The even shorter version is that it is pretty good, if you like that kind of thing (read: tiles, Mesopotamians).
the hexagons appear, the lies make their debut, the rude jokes begin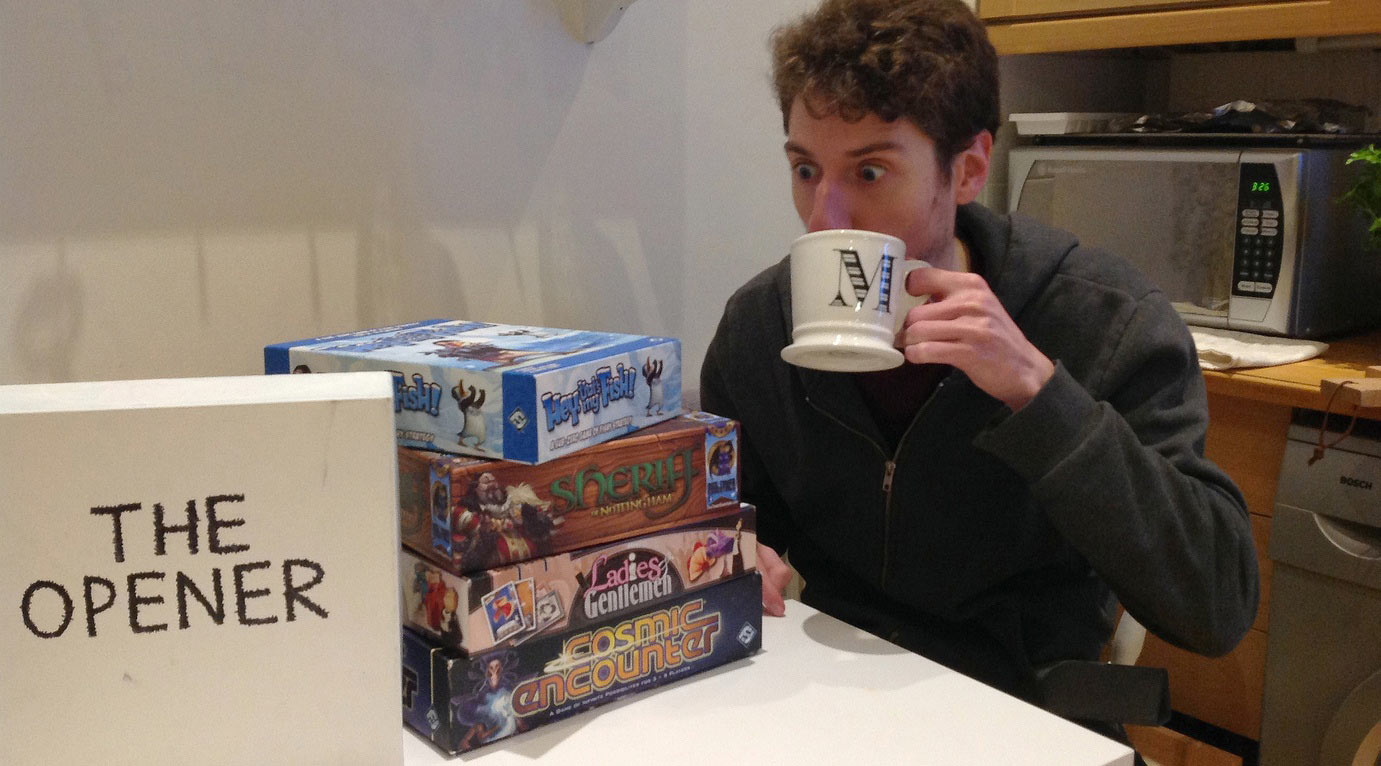 Quinns
: Like the M People or a fart, today we're
Moving on Up
with our team's Top 25 games ever.
Have you guys started guessing at the top 10 yet? You must at least have had a guess at number 1. Go on. It's just a bit of fun. No shame in it.
bananas, borrowing forever, judo, good ol' lakes, grumplehex, hextoast
It's that most wonderful time of the year! The holiday when families come together and induldge in colourful capitalism. That's right, I'm talking about
Economic Hex-Based Tile Laying Game Fest: 2013.
In this year's hex fest we review the moreish Suburbia, the quaint Keyflower, remember the daring Archipelago, and in doing so unearth our Game of the Year.
Pour yourself a glass of hexnog, dear viewer. Tis' the season!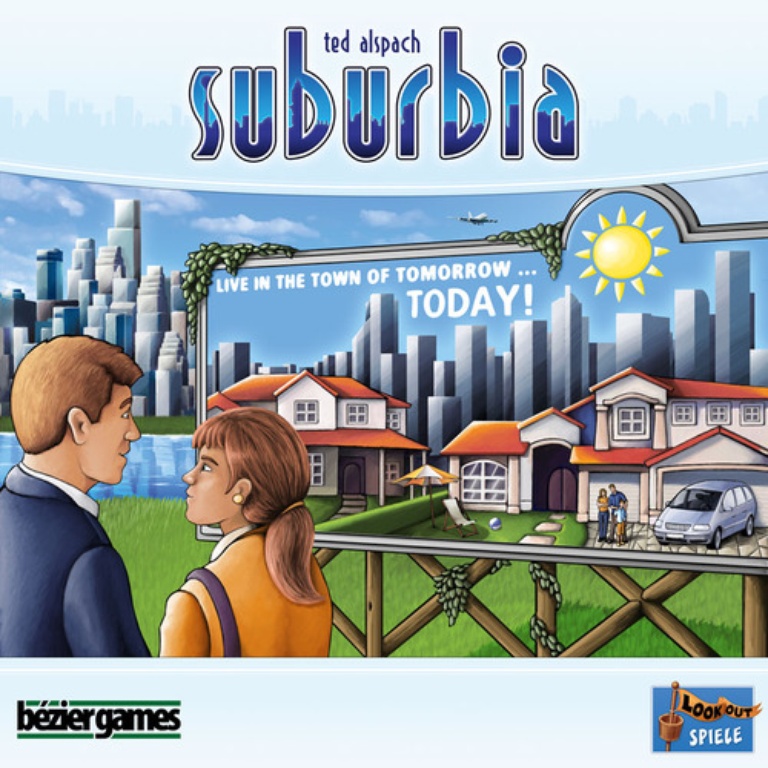 Plan, build, and develop a small town into a major metropolis. Use hex-shaped building tiles to add residential, commercial, civic, and industrial areas, as well as special points of interest that provide benefits and take advantage of the resources of nearby towns. Your goal is to have your borough thrive and end up with a greater population than any of your opponents.
Suburbia is a tile-laying game in which each player tries to build up an economic engine and infrastructure that will be initially self-sufficient, and eventually become both profitable and encourage population growth. As your town grows, you'll modify both your income and your reputation. As your income increases, you'll have more cash on hand to purchase better and more valuable buildings, such as an international airport or a high rise office building. As your reputation increases, you'll gain more and more population (and the winner at the end of the game is the player with the largest population).
During each game, players compete for several unique goals that offer an additional population boost – and the buildings available in each game vary, so you'll never play the same game twice!
Desperate straddling, Ghoooost, blistering shapes, lightspeed blathering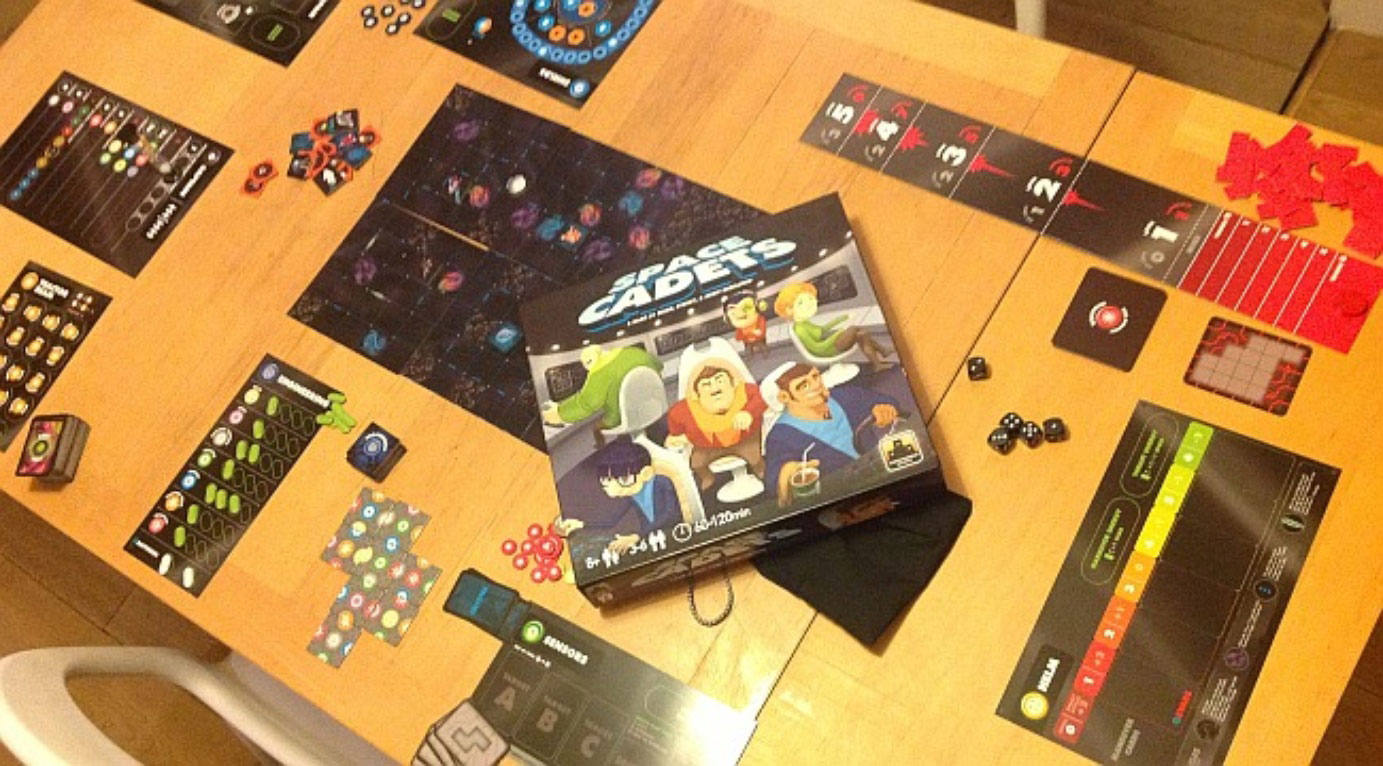 Quinns
: It's the games news! It can't stop moving or it dies! It has 3000 teeth arranged in sequential rows! It-- no, hang on, that's the great white shark. I always get them mixed up.
Above you'll see a photo of incredible team game Space Cadets, which Brendan and I took a look at back on our old site. Basically, you all control a different station, whether it's engineering, weapons, the helm and so on, and then a farce commences at lightspeed with everyone blaming everybody else.
This week saw the announcement of standalone game Space Cadets: Dice Duel. All the fun of crashing into asteroids in space, but in a team combat game! Oh, baby! But that's just to kick us off. We've also got the game of a Neil Gaiman short story, and the week's most exciting Kickstarters. Ensign, take us forward.