squishy fruit tokens, tricky trickles, gang of fox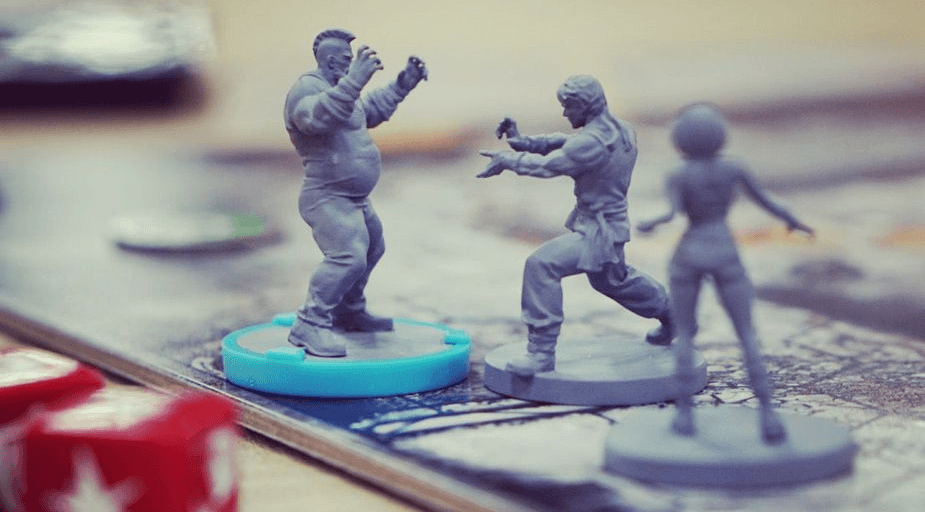 Thanks to Meeple Mountain for our header image.
Quinns: Like a blogging Mary Poppins, today I'm floating down from the sky to add a little magic to your life. (Don't look up my skirt and we can both retain our dignity.)
This week's Games News offers not one, not two, but six(!) unique Kickstarters from established designers. Some people are saying that the ever-swelling bubble of board game Kickstarters will have to pop at some point. Me? I don't know about that, but I will say that I've never before seen a month where Kickstarter board games have managed to make press releases from more established companies seem repetitious and dull.
I thought that deserved a bit of a celebration. Let's take a tour!
persnickety poltergeist, quirky quickstep, germophobe's whistle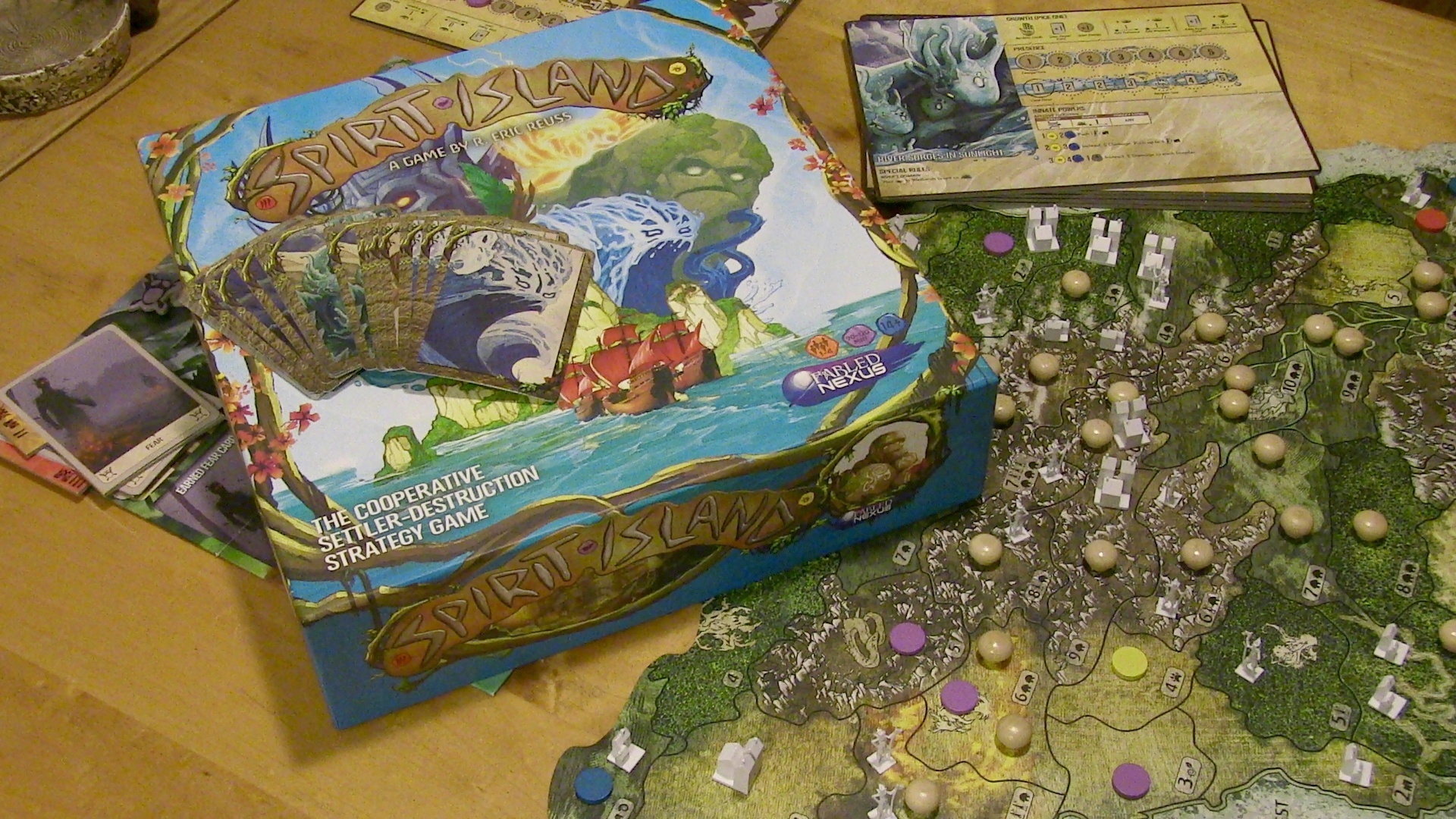 Paul
: The invaders are coming. They're a white tsunami sweeping across the land, surrounding and engulfing everything in their wake, threatening to drag it all beneath the waves. They settle and they spread, they capture and they conquer. Gradually, methodically, they destroy everything.
You and your fellow spirits are all that stands in their way. Together, you will burn, drown and starve as many of them as you can. But, more than anything else, you'll horrify them, with the hope that your actions are so soul-rendingly awful that their like are never seen again. It's time to be terrifying.