phew, sheesh, oh goodness, oh my, so many people clapped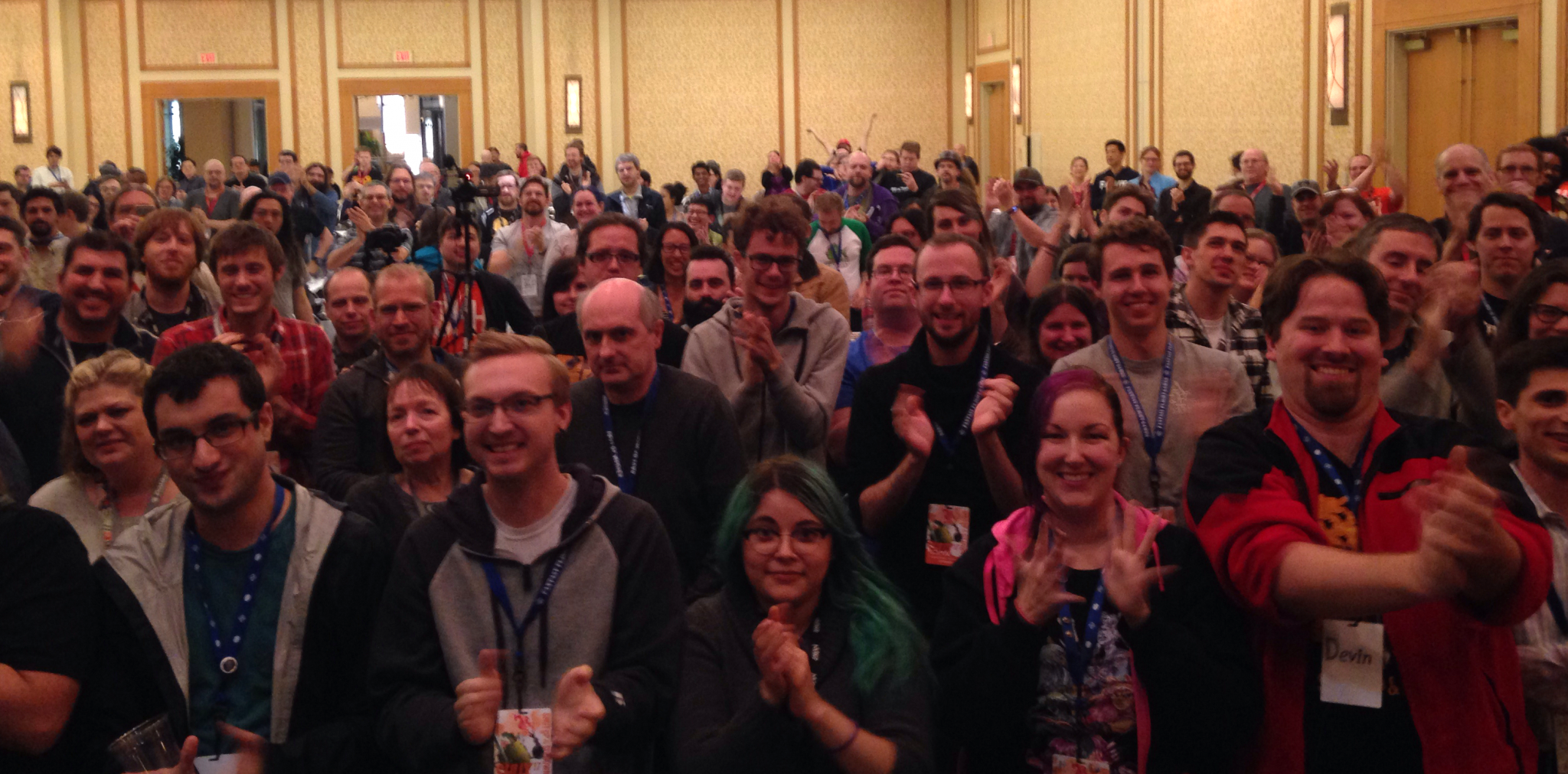 Paul
: Wow.
So SHUX happened. Our first ever convention collected together hundreds of wonderful people for a weekend so amazingly positive that I'm still trying to process everything. I'm sat here looking at a blank page, trying to work out how to express how it was so much more than I could even have imagined it would be. It's not so much that I'm lost for words as I've almost entirely forgotten what words are.
Matt: I know what words are! They come out of a mouth and are sometimes good or bad. Normal service will resume shortly, but today we'd just like to share some words and pictures.
oh my god please come, it'll be weird if it's just six of us in a ballroom
Quinns: This is one of those times where you wish our headlines didn't already use capital letters, so we could SHOUT!
Our team has been working ludicrously hard for the last five months putting together the first ever SU&SD convention. It'll be in Vancouver, Canada on October 6th, 7th and 8th of this year, and tickets, details and hotel rooms are available through THIS LINK.
You can expect a board game lending library, tons of tables to play games, no less than three Megagames(!), a full track of talks and loads of special guests including every single member of the SU&SD team. It's going to be ludicrously good fun. Practical info can be found on the above SHUX '17 page, but I'll pop a small F.A.Q. after the cut.