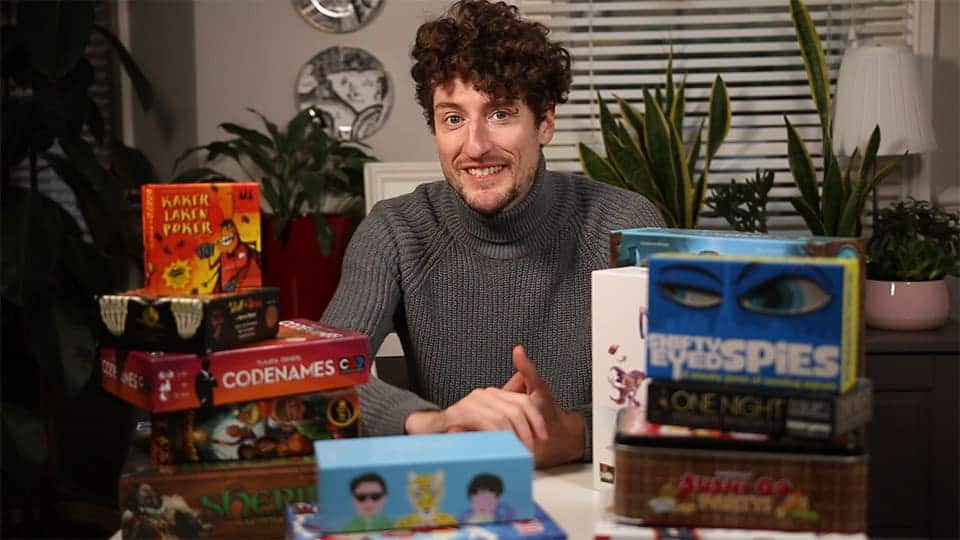 What are the very best card and board games to play with coworkers and family this holiday? Games that are actually FUN – that you could bring to a party as a great gift for cheap, or tuck in the stocking for Christmas Eve?
Quinns will be writing a piece next week about games more suited to those who already love the hobby, but as part of our ongoing mission to convince the world that board games are great, we wanted to put together an easy resource for the question we seem to get almost all the time: "What game should I buy to play with my family?"
If you've been linked to this by someone else who loves board games, hello! We've put this list together as both a video and a written list. Enjoy!
Matt: Greetings Holiday Humans, it's time to mildly panic as you realise that family will soon descend upon you like a flock of seagulls to a discarded ice-cream. Rather than trying to explain your job to relatives to the point that you might have a mental breakdown, we'd recommend playing board games instead.
These are the 15 best big-family games: all play with at least 6 people, and most can handle 8. In no particular order, let's go!
Read More