The Spirit of Christmas, Auntie Sandra, Lying to your mother
What are the very best card and board games to play with coworkers and family this holiday? Games that are actually FUN - that you could bring to a party as a great gift for cheap, or tuck in the stocking for Christmas Eve?
Quinns will be writing a piece next week about games more suited to those who already love the hobby, but as part of our ongoing mission to convince the world that board games are great, we wanted to put together an easy resource for the question we seem to get almost all the time: "What game should I buy to play with my family?"
If you've been linked to this by someone else who loves board games, hello! We've put this list together as both a video and a written list. Enjoy!
Matt: Greetings Holiday Humans, it's time to mildly panic as you realise that family will soon descend upon you like a flock of seagulls to a discarded ice-cream. Rather than trying to explain your job to relatives to the point that you might have a mental breakdown, we'd recommend playing board games instead.
These are the 15 best big-family games: all play with at least 6 people, and most can handle 8. In no particular order, let's go!
One does not simply walk into birmingham, a sleeping dean, a merry box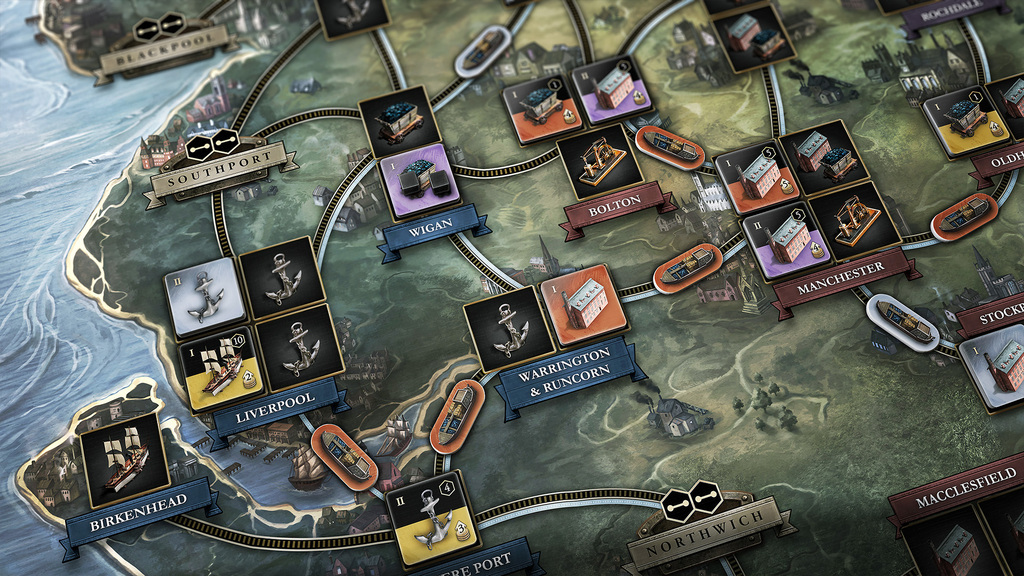 Quinns
: I hope you all had a nice weekend, because it's time to get to work. Chop chop! Into the mine with you! Shut Up & Sit Down might be done with classic board game Brass
after filming our review
, but apparently this game isn't done with you lot: the unwashed, coin-clipping masses.
Roxley, a Canadian publisher of truly gorgeous-looking games, has posted some stunning teaser images of two games titled Brass: Lancashire (pictured above) and Brass: Birmingham (pictured below). Brass: Lancashire will be a new edition of the original game (which we reviewed) with a few tiny rules tweaks and a radical visual overhaul. Seriously, go and take a peek at the images in that link. It's not so much "a new coat of paint" as it is "burning down the original building and buying a gothic mansion". Heavens!
And as for Brass: Birmingham? Why, it's a collaborative effort between original designer Martin Wallace and two new co-designers, and Roxley is calling it a sequel. A sequel to what many would call a masterpiece of game design. Hold onto your stovepipe hats!
a good ol' flecking, matt's hats, big-boy joys, it's all about the soup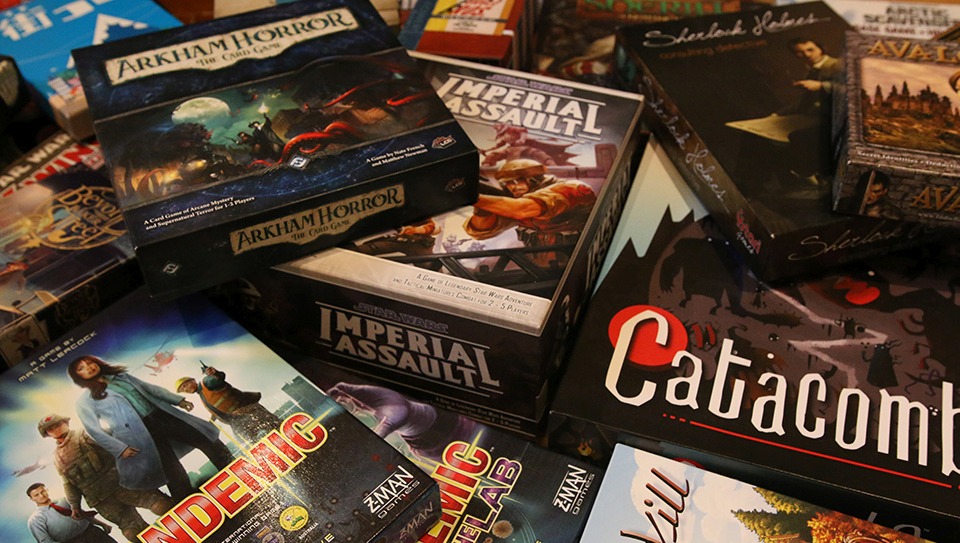 [Following on from our expedition into Quinns' board game collection and the polite visit to Paul's, it's now Matt's turn. Enjoy, everybody!]
Matt: Contrary to popular belief, I am not a man of infinite luxury. Paul has an entire cupboard just for games - Quintin has a cavernous loft to explore. Many have climbed that ladder and never been seen alive again, fading away to become a new addition to the dark and dusty collage of cardboard and bones. Basically those boys have space to play with. I however, have a shelf.
But it's a big shelf! Oh my. There's plenty of room in the rest of my flat, but my wife is a bit of a cheery dictator when it comes to interior design - so the sins of the husband must be tidied away. It's occasionally annoying, but it does mean I get to live in a genuinely beautiful, tidy place? Swings and roundabouts, life is compromise.
cool villains, best feelings, vino tinto, pink men, good pubs, nutella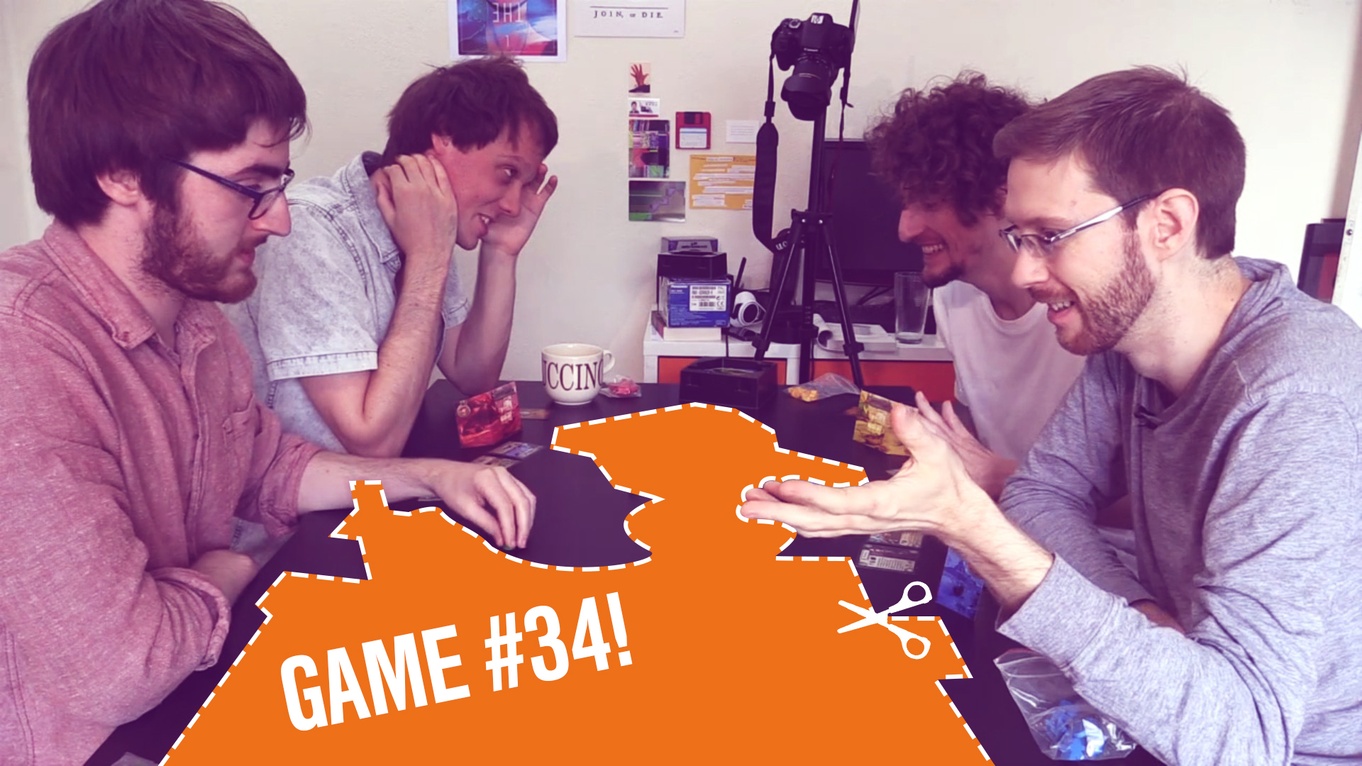 Quinns
: It looks like our Top 50 is maintaining its structural integrity, for now. At the first sign of trouble, it is of
utmost importance
that you all evacuate the website immediately.
I refuse to have any more dead on my hands.
oh god, honourable mentions, the alien gurgey, quash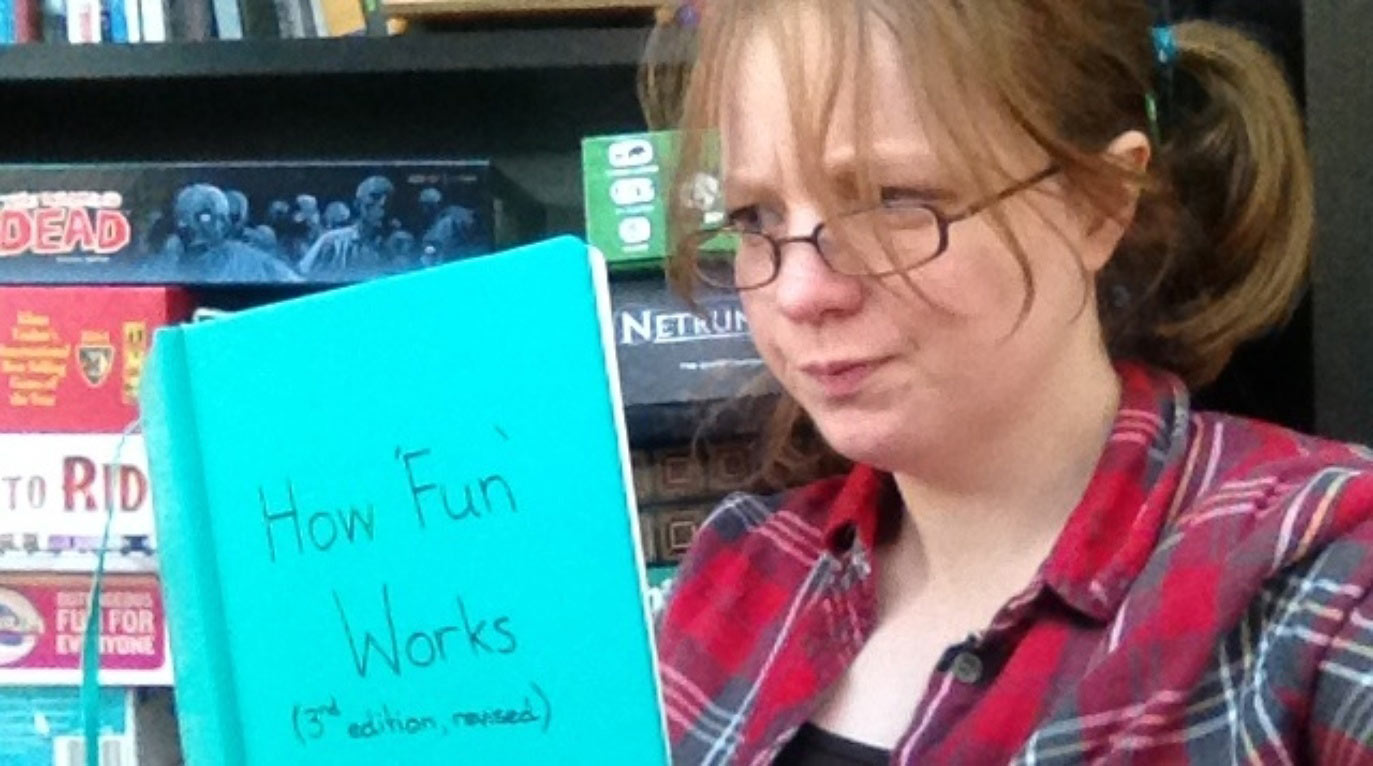 Quinns
: Here we go.
Warning: Contains opinions.
wait don't open it, it's four apples man, seriously it's four apples, it's four apples
The Opener returns with another game to get your friends into board gaming! This time it's
Sheriff of Nottingham
. Would you like to see your mum smuggle five barrels of mead past your dad? Or watch your girlfriend get busted with a "cheese cart" full of crossbows? Of course you would.
This game's got a history, actually. Originally a 2006 Brazilian release titled Jogo da Fronteira, it had little tin suitcases with players trying to smuggle cigars, tequila and ancient relics around South America. In 2011 it was rethemed as Robin Hood, before finally receiving yet another overhaul in this year's Sheriff of Nottingham. The more you know!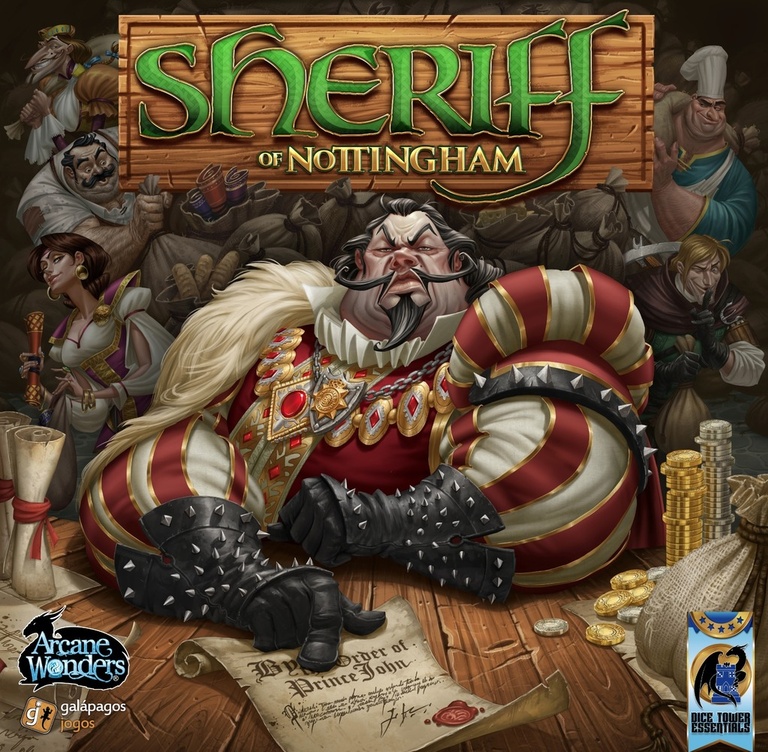 The Sheriff of Nottingham is a fun and engaging game for all where each player will have the chance to step into the shoes of the Sheriff himself! Other players, acting as Merchants will attempt to bring their goods into the city for profit. Beware though, while many may act as honest merchants, there is always the possibility of contraband being smuggled into the city!
Experience Nottingham in a whole new way! Declare your goods, deal with the Sheriff and secure victory in a fun-filled and exciting adventure!
deadly teens, secret dungeon entrances, the contents of paul's pouch, cookies
Halloween is upon us! That wonderful time of the year where bumps are forcibly inserted into the night, and we can bookend our podcast with creaky door sound effects.
In this horrifying installment we discuss the gore-flecked teenagers of Zombie 15′, the forbidden pouches of Sheriff of Nottingham, the… uh… terrifying suburbs and sidewalks of Subdivision, before finally giving up and chatting about the new edition of D&D, indie RPG Dog Eat Dog and Paul's trip to FiraxiCon.
Listen… IF YOU DARE.
Read the full article...
two cheese inna bag, foggy bogs, beefcakes, appaphants, the cold north wind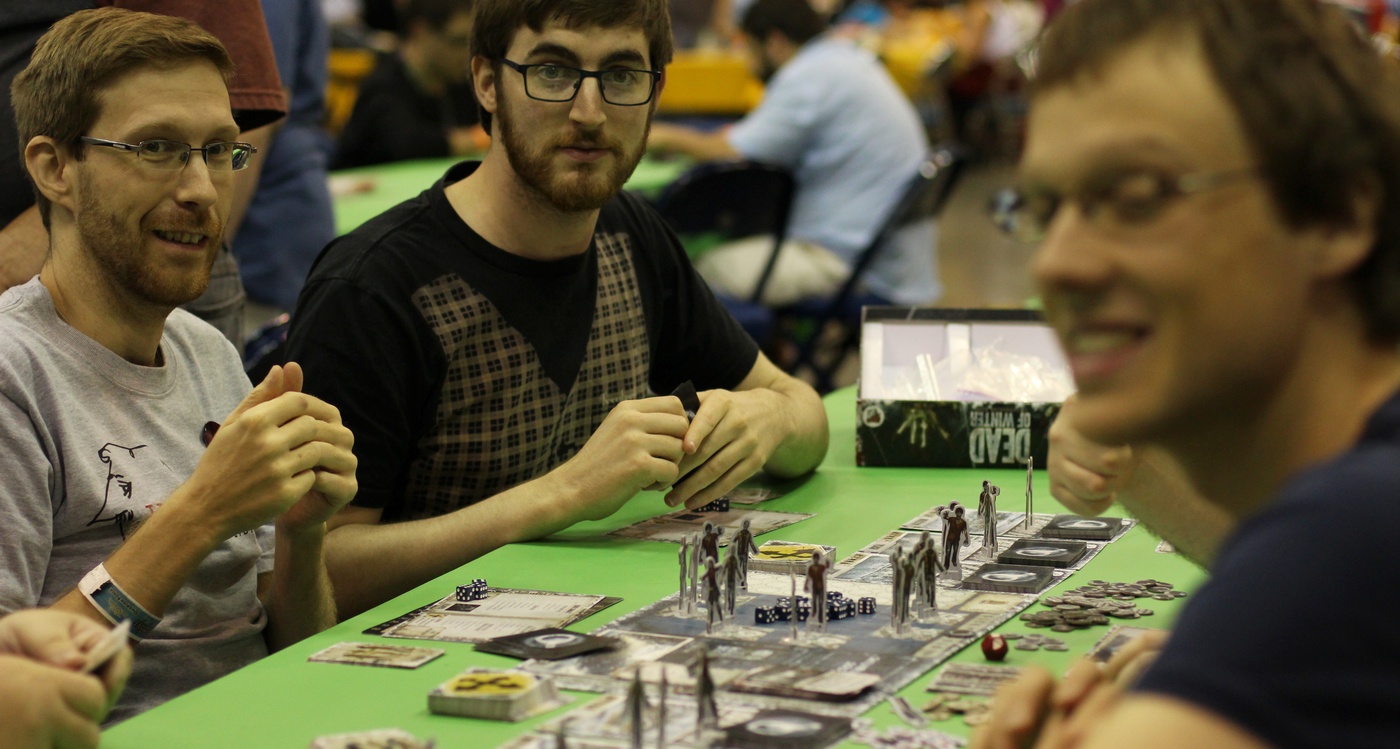 Paul
: OK. That title isn't accurate at all.
Quinns: Yes, but "Our Favourite 7 Games From Gen Con '14 and One Game We Were Disappointed By" sounds silly and doesn't fit.
Paul: Fair enough. Wait, which game were we disappointed by? I thought everything was pretty great.
Quinns: You'll have to click through and FIND OUT!
Paul: But I work here
lovely jubblies, real-life ghosts, glue savings, cheeky bugglers, namby pambys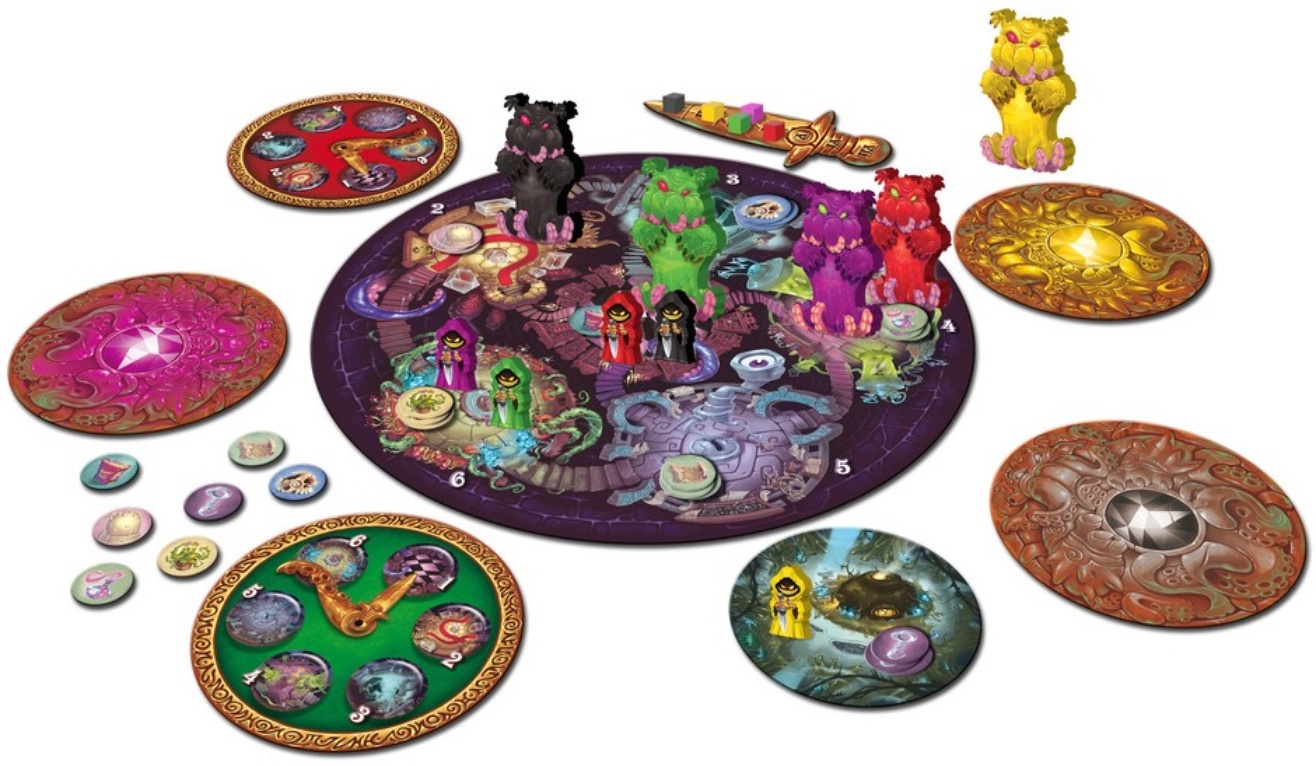 Quinns
: I used
Uber
for the first time last night, which is a great service if you want your life to stop making sense. Summoning a car out of the ether like a fat metal pokémon? Chatting to the driver and getting a five star rating as a passenger? Madness. Naturally, my thoughts this morning are all polite chauffeurs and luxurious leather interiors, so I'd like to invite you all into the
Games News Taxi
.
'Ello there! Where you off to? Kickstarter Plaza, is it? Lot of dodgy blokes down there, mate. Lot of chancers. You look like a classy sort, not that it ain't not none of my business, mate.
Oh, look up there! That's La Nuit du Grand Poulpe, that is. It's comes out in English later this year. Normally I feel funny about all these foreign games coming along, taking our shelf space, but I wouldn't mind if they all looked this good, eh! Wouldn't mind having a rummage around her inlay.