Paul's Cool Zone, Nautical nudges, entombed with Carcassonne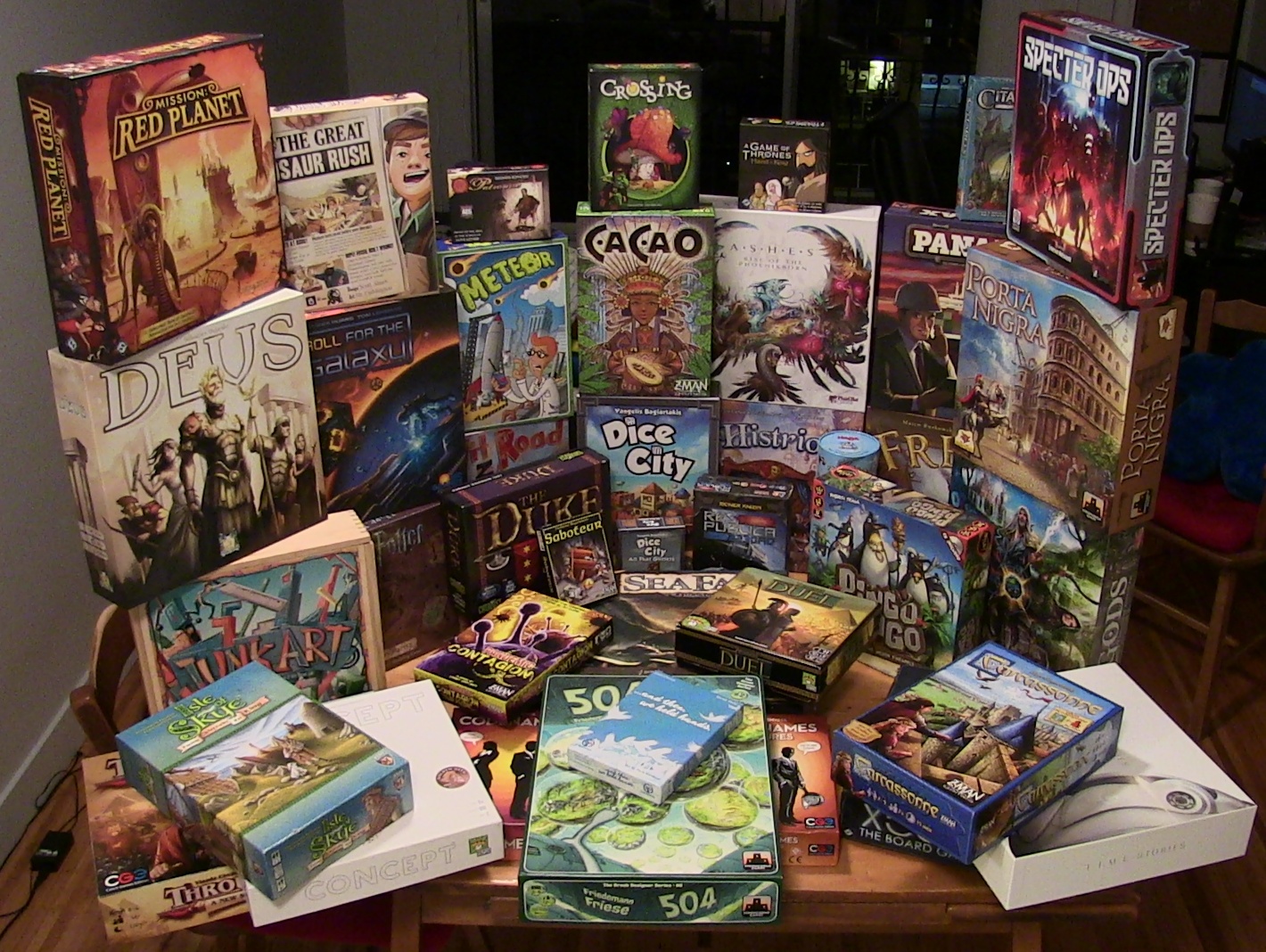 Paul: Welcome! Welcome to a very particular corner of my home. While apartment life in Vancouver doesn't afford me the sort of cavernous attic that we peeped into when Quinns talked about his game collection, I do have a very particular place where I keep mine, all safe and warm and pristine...
Downton Abbey, an accident, 300 games, 800 spiders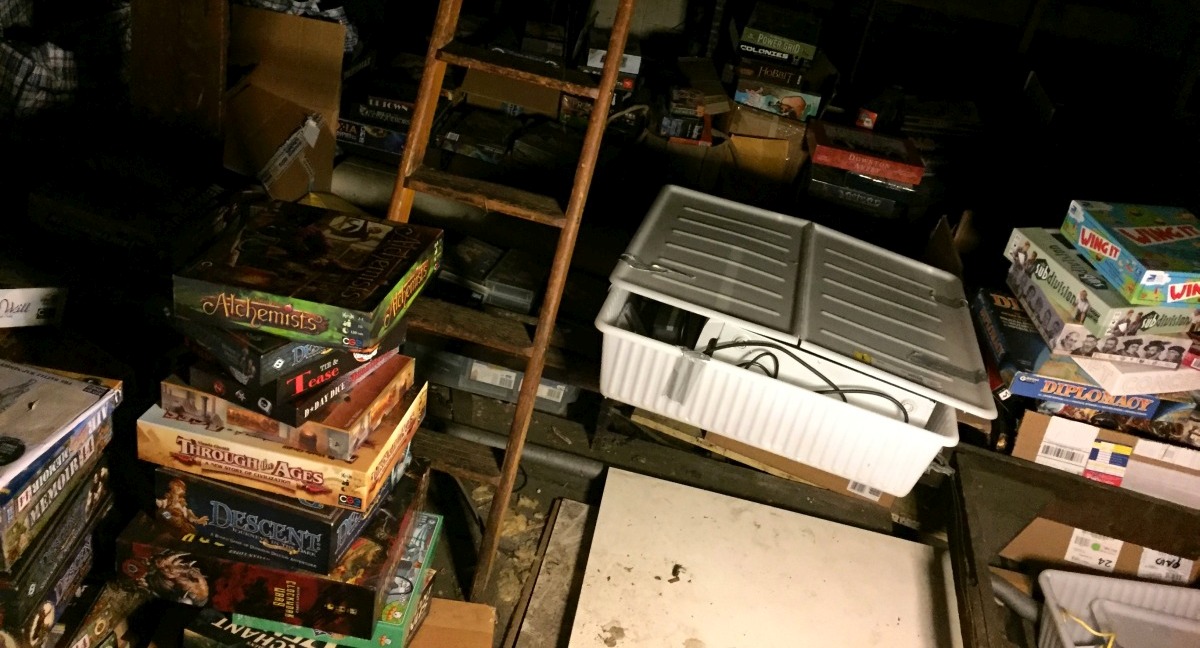 Quinns
: Ladies and gentlemen, roll up! It's time for a new series where we take a look a team SU&SD's board game collections. Come and see! Be amazed. Be aghast. Be envious. Comment with thought-provoking assertions like "why do you have that game it is bad".
You guys will have seen my collection in the background of loads of SU&SD videos, but I don't think you've seen the work that goes into it. Come with me today as I perform... a CULL.
peek at my deposits, its dwarfs or dwarves, some dwarves just want to watch the world burn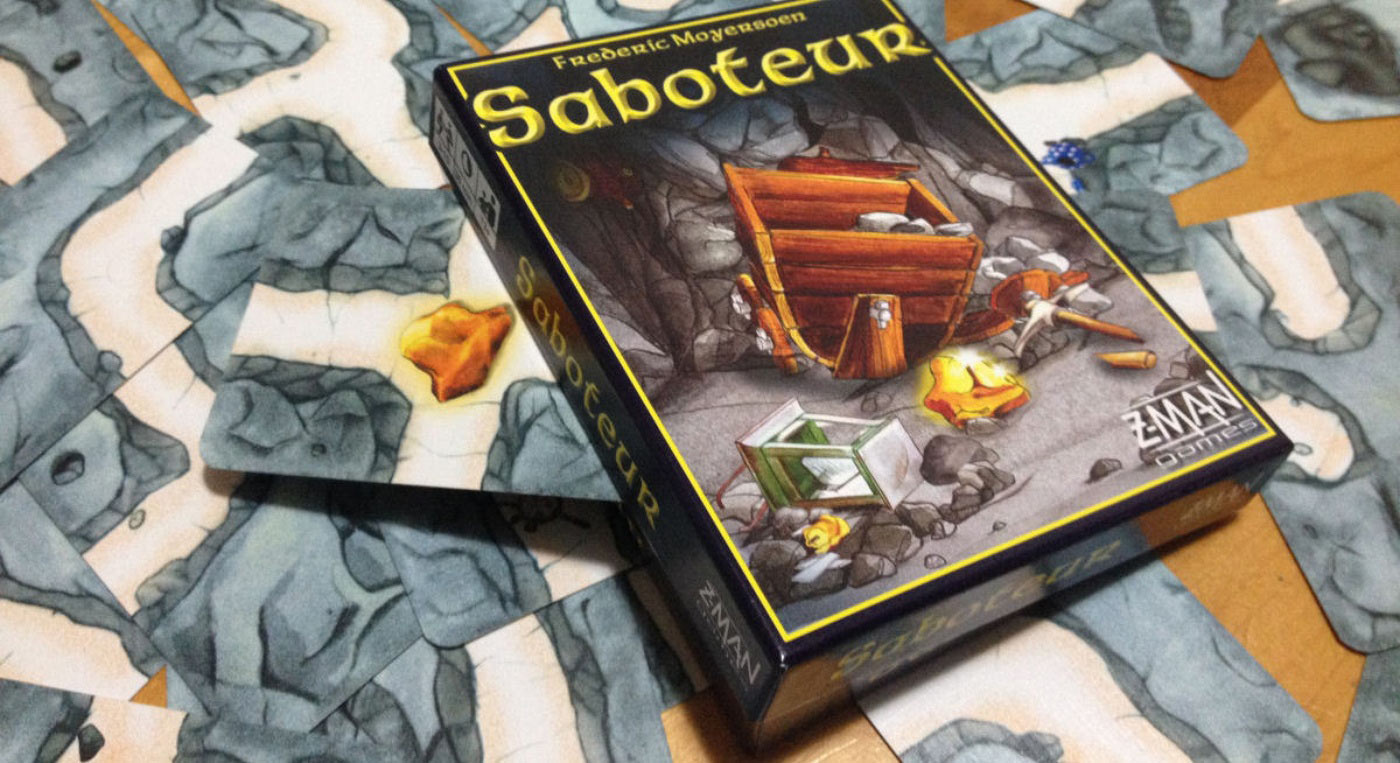 Paul
: The problem I'm having writing this review is, rather than simply telling you how
Saboteur
works, I really want to give you a selection of quotes from some of my recent games. The thing is, none of these will be remotely illuminating, since they're all going to be the same sort of questions, which all go like this:
"What are you doing?!" "Why did you do that?!" "WHERE ARE YOU GOING?!"
Or they'll be the same sort of answers, which go like this:
"I'm helping!" "I have no choice!" "JUST TRUST ME."
Or they'll be the same end-of-round exasperation, the same old post-battle cry of Saboteur:
"I TOLD YOU SO."
I guess Saboteur is something of a game of soundbites.