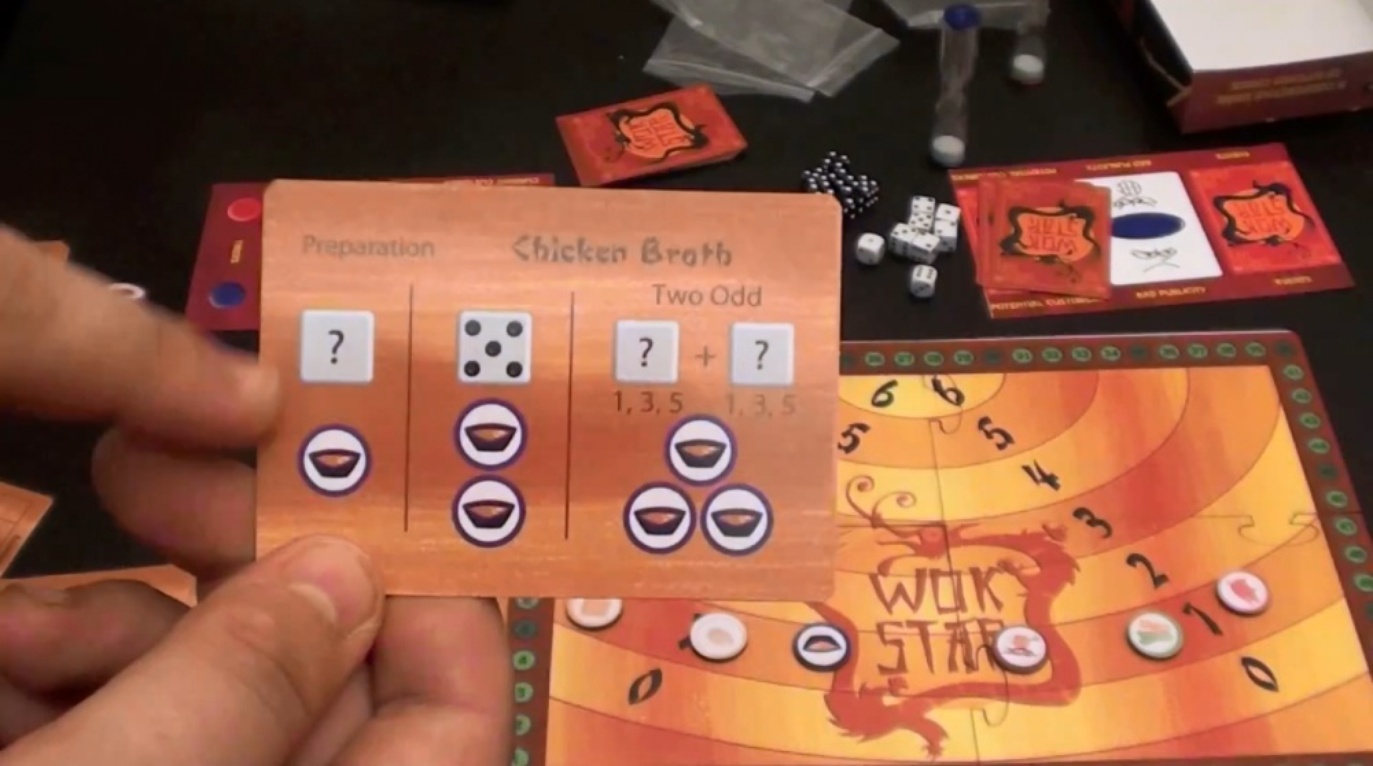 Quinns: IT'S HERE. Actually literally drop everything. Wok Star, the co-operative, real time game of running a Chinese fast food kitchen is now on Kickstarter. I heard about this game two years ago, and a reprint containing such dramatic extras as "Fridge Failure cards" and an electronic timer (instead of a sand timer) is finally upon us.
Just imagine. You and another 1 to 3 of your friends rolling dice together, racing to complete recipes against the clock. Spending money between "days" to buy new recipes. Arguing as Paul fails to collect enough tips. Again. If you have a friend called Paul.
"Warning," the Kickstarter quips. "Wok Star may well result in high fives." Well, that's me sold. You'd better believe we'll be bringing you the earliest possible review.
Read More