Blast Doors, The Management Cupboard, Night Magick, A Watching Swan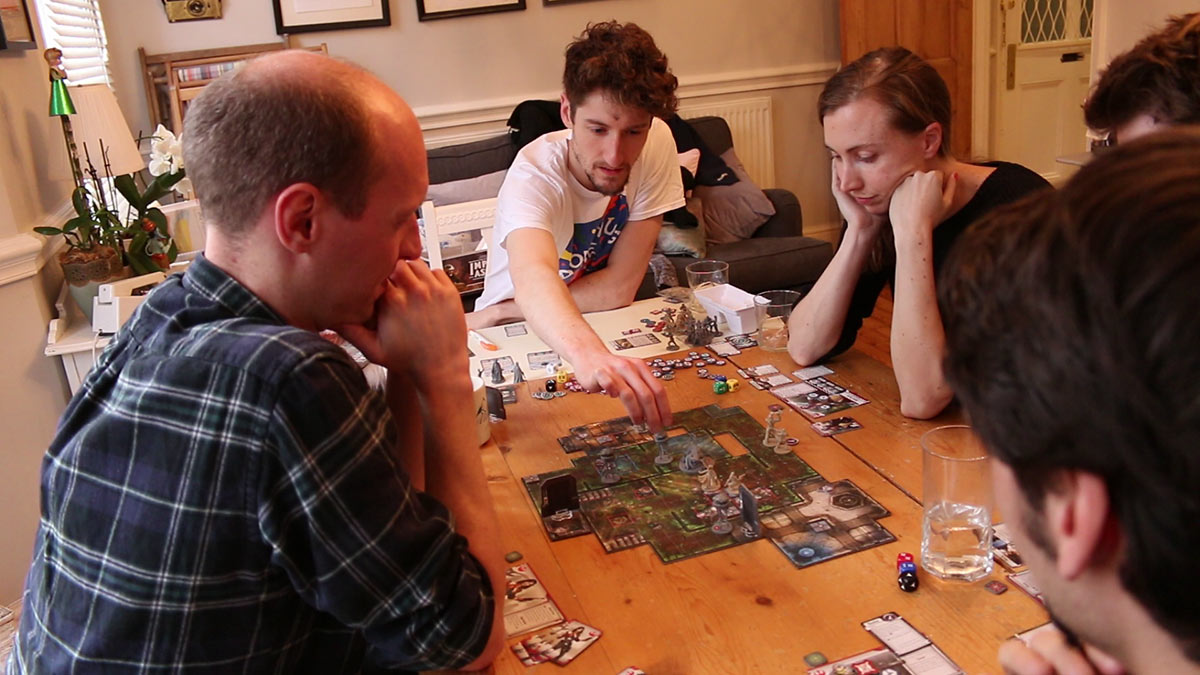 Quinns:
Matt, we have to abort this feature! Reddit's disapproval is reaching
critical levels.
Matt: That's not the Reddit alarm, that's my egg timer. I'm making everybody lunchtime eggs to keep up our strength.
Quinns: Wow! I could kiss you.
Matt: Don't kiss on me, daddy-oats, kiss on these great games.
Downton Abbey, an accident, 300 games, 800 spiders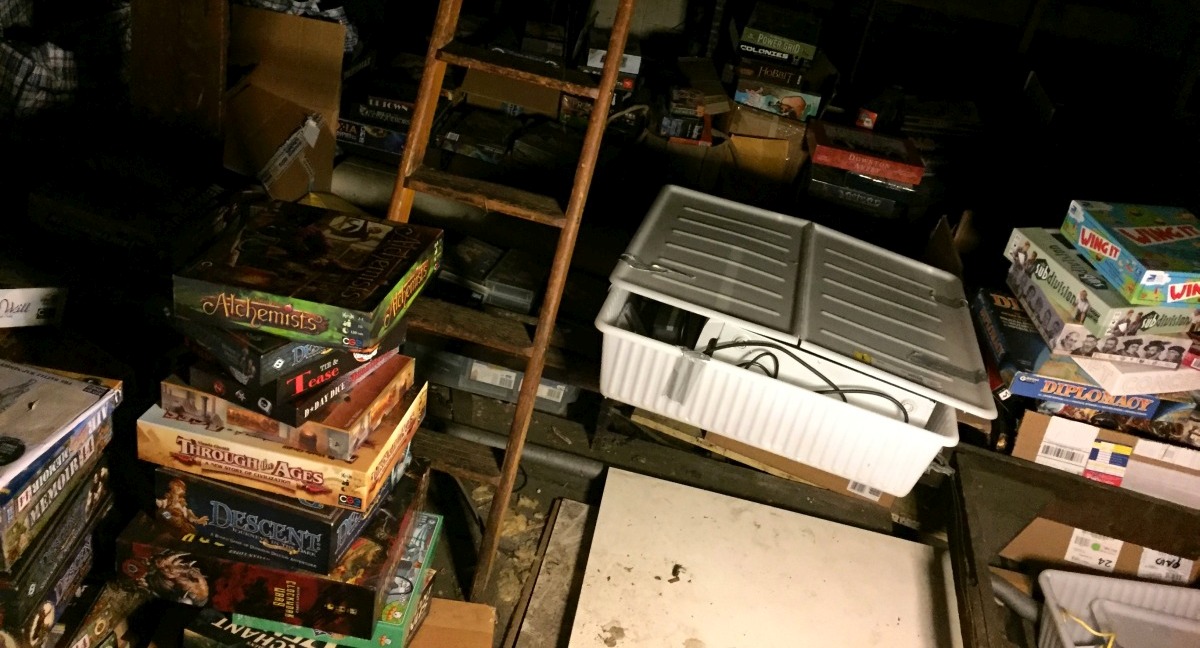 Quinns
: Ladies and gentlemen, roll up! It's time for a new series where we take a look a team SU&SD's board game collections. Come and see! Be amazed. Be aghast. Be envious. Comment with thought-provoking assertions like "why do you have that game it is bad".
You guys will have seen my collection in the background of loads of SU&SD videos, but I don't think you've seen the work that goes into it. Come with me today as I perform... a CULL.
stripping down, laser tag, star trek voyager, eats
Hold onto your hardhats! Power Grid was one of the first reviews SU&SD ever did (archivists will find that ancient episode
here
), and now Quinns has returned with yet more hot air, desperate to expunge his thoughts as if he were a dirty old steam turbine.
This time around we're reviewing the "deluxe" 10th anniversary edition, as well as the new The Stock Companies expansion that's compatible with either edition of the game. Has this classic still got what it takes, or is it fossil fuel?
(That blast of dance music half-way through the video is Showdown by F.O.O.L.)
the worst elevator pitch ever, stolen cakes, self-interested twerps, deadly goldfish
Welcome back to the podcastle! Not to be outdone after listener Alex Cannon contributed a jingle for last episode, Matt's made yet another jingle. Ready your body! Lube up your ears. It's got a harmony.
You've been warned.
As for games, we chat about Liar's Dice, Arboretum, the new editions of Archaeology, and Elevenses: The Card Game of Morning Tea AND new releases 504 and Power Grid: The Stock Companies. Plus our folk game of the month, of course. It's not just Friedemann Friese who can pack a whole lot of nonsense into a small package.
deadly briefcases, doomtroopers, fluffy hats, rapacious awe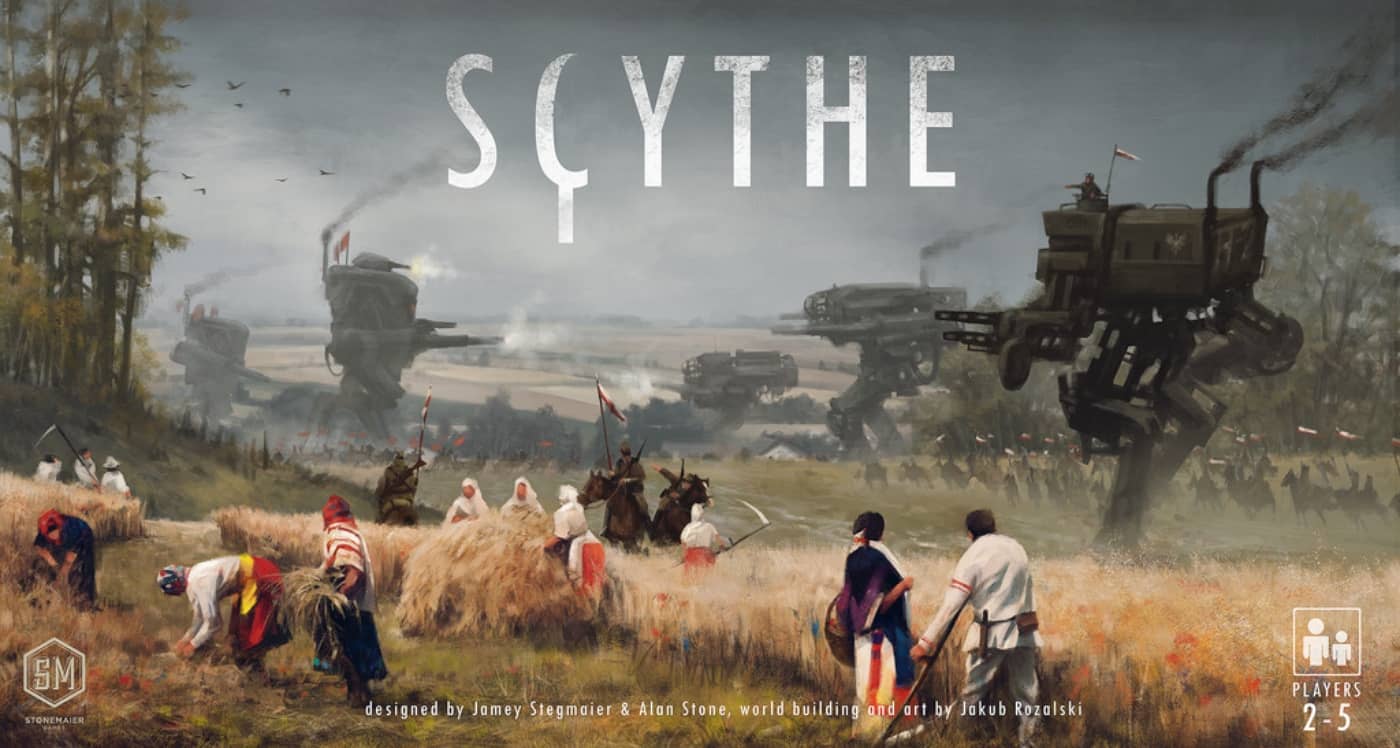 Quinns
: We proceed directly to the big news of the week, do not pass "Go",
definitely
do not collect £200. Put it back!
Stonemaier Games has launched their Scythe Kickstarter upon the waiting world. At the time of writing it's received a million dollars in just six days, and I've never found it so easy to see why.
You have Jakub Rozalski's art and worldbuilding, pairing mechs with a rich tapestry of 19th century Eastern Europe. You have a timely design, offering the economic engine-building of Eurogames with the conflict and theme and tiny mechs that are going to get players excited. You've got a selection of editions to choose from, each of them generous, there's friendly shipping to Europe, Canada and Australia, and you have Stonemaier Games' money back guarantee. Don't like the game after you've played it once? They'll pay for return shipping and refund you completely.
the wrongest ship, the deadliest briefcase, the gassiest rules, the bulletproof patter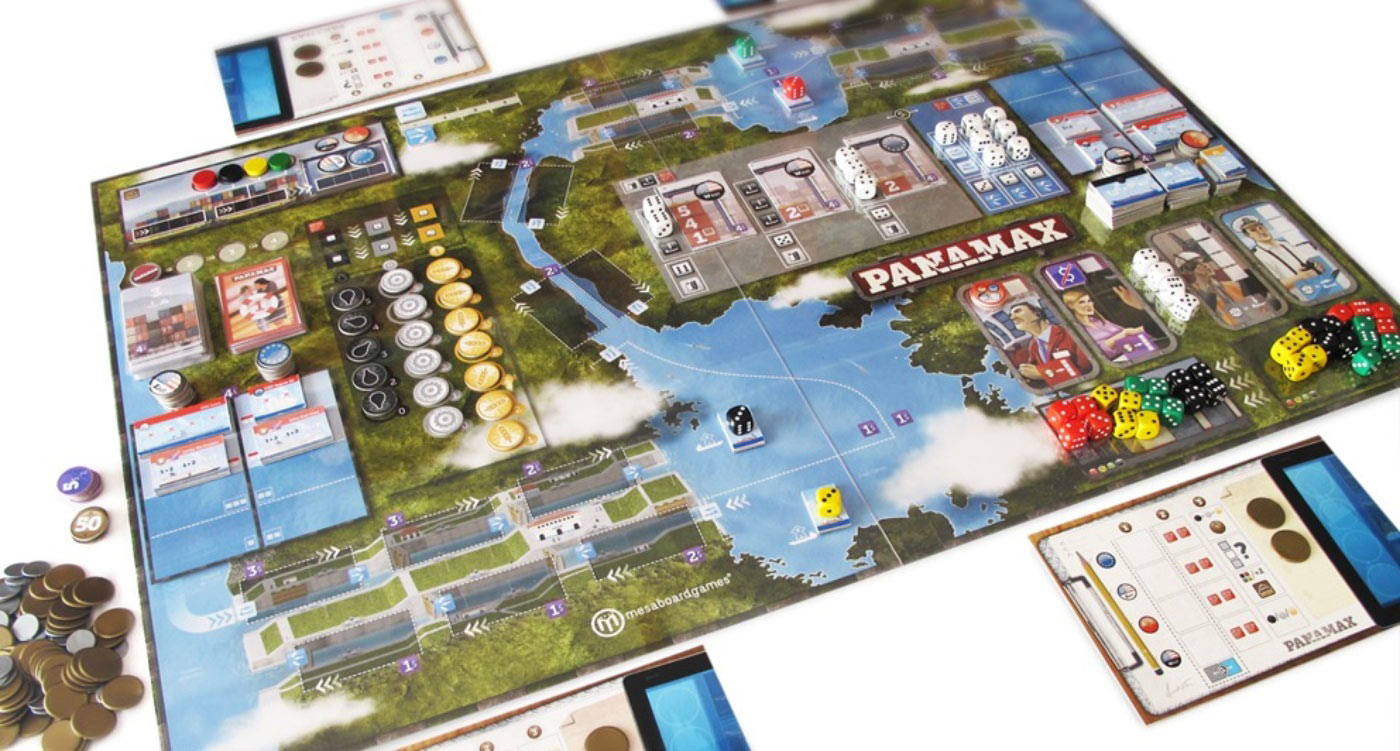 Quinns
: Good morning, my mewling clutch of board-kittens! You look adorable! Alas, I know your secret. If you don't get your weekly games news, you'll become a snapping, thrashing pit of board-gators, keen to rend my body like so much gory blu-tac.
I'm quite attached to my body (specifically, by my skeleton) so let's get you your news. It's the 100th anniversary of the Panama Canal, and Stronghold Games has announced PANAMAX, a board game of managing shipping companies located in the Free Zone of Colon. An area I thought was to be found nnnnnnno apparently I have too much moral fortitude to make that particular joke about Paul's mum.
change your mind, kidnap the merchant, kill the tanner, blacken the flange
It's the very first ever podcast of 2014, and we're celebrating with never before seen audio quality! Not that you can see sound. Unless you're a bat! Do any bats listen to the podcast? We just don't know.
If they WERE listening, they'd hear Paul and Quinns are talking about new year's resolutions, and all the games they played over the holiday season! Games like the deeply hyped Yedo, the deeply excellent Timeline, the deeply deep Power Grid, the deeply creepy One Night Werewolf, and the deeply recent New Amsterdam. Finally, we descend to the deepest pits of nerdery, because our Game of the Month is none other than Dungeons & Dragons. Enjoy, everybody!
steer a shark, freeze to death, certain dads, don't build snowmen with paul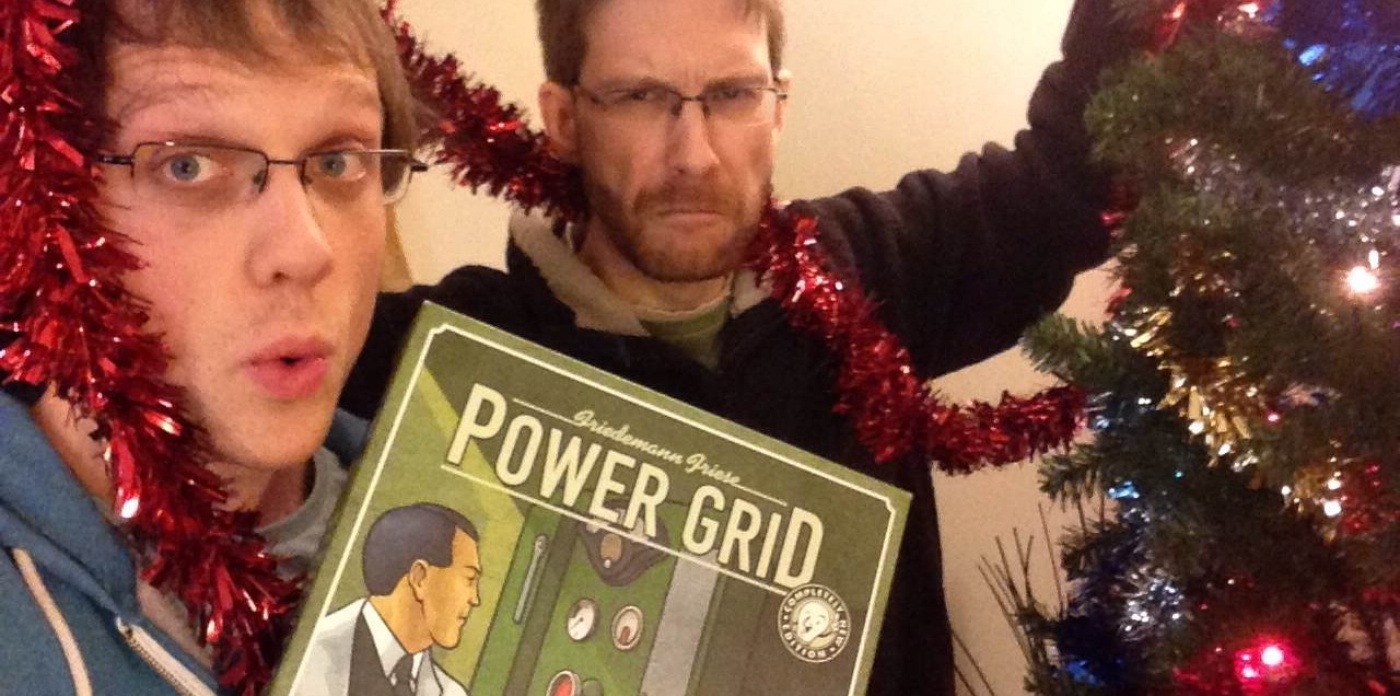 Paul
: Like a snowman at the door, having a wank through your letterbox, Christmas is coming fast. Everyone and their dog is going to be asking for board games and hoping to unwrap something special but, but not everything that you ask for is going to be
suited to families
.
Does your brother want to play Twilight Imperium for eight hours? Does your dad understand how the Ambush card works in Memoir '44? Will your mum flip the table again if she loses another game of Space Hulk?
Here, then, are Shut Up & Sit Down's recommendations for games your family can play at Christmas. These are all games with rules you can learn in just a few minutes, and won't keep you returning to the manual. Some are simple, some are smart, some are physical and some are outright dangerous. But they're all terribly, terribly good fun.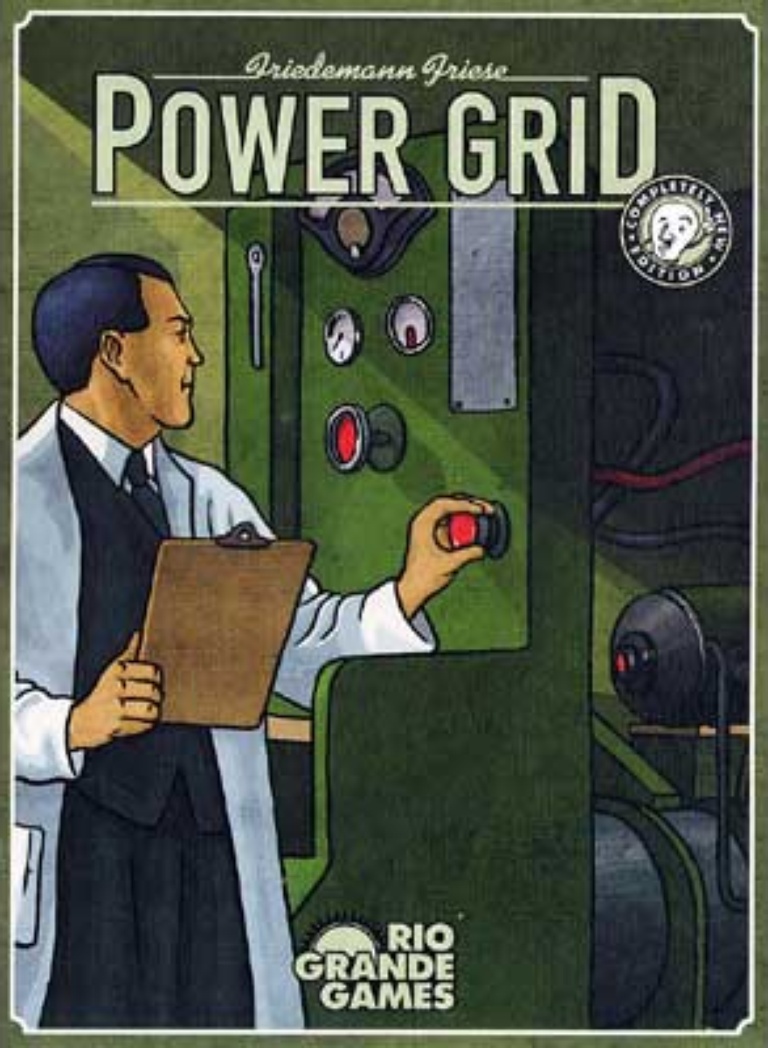 The object of Power Grid is to supply the most cities with power from your ever-improving collection of power plants. As each player buys power plants, new and better plants come onto the market, forcing you to upgrade as you and your opponents try to spread your power networks across more and more of the country.
Power Grid is one part territory control, one part plant expansion and one part economic management, as players compete to buy the raw materials they need to fuel their ever more demanding power plants.
Episode 3, Civil Surface, sees everything turn serious. Has the government really banned board games? Quite what is going on amongst the SU&SD team? And how many audio glitches and microphone problems can you possibly have in one episode?
Really, we're sorry there are some minor microphone problems. We blame it on the radiation.
YouTube not working? Try Vimeo?