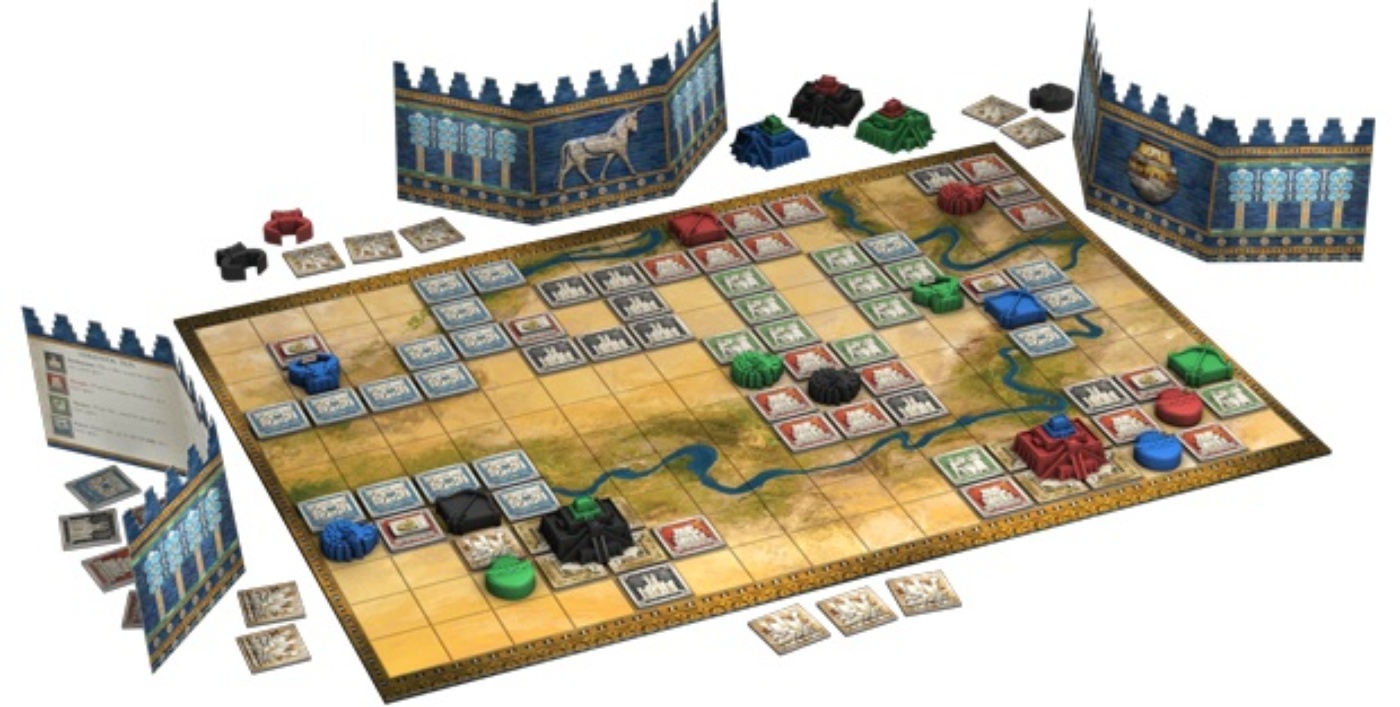 Quinns: Some things are just better together! Chocolate and peanut butter. Head injuries and medical care. Tigris & Euphrates.
This week, board games' dignified finishing school of Fantasy Flight announced a new version of the European classic. For the uninitiated, Tigris & Euphrates sees 2-4 players each in control of a civilization in ancientest Mesopotamia, and accurately depicts how these factions would conquer one another by covering the desert in big square tiles and sometimes an intimidatingly chunky pyramid.
I've actually played Tigris & Euphrates. The short version of that story is that, like a lot of Reiner Knizia games, it made me wish I was outside climbing a tree. The even shorter version is that it is pretty good, if you like that kind of thing (read: tiles, Mesopotamians).
Read More