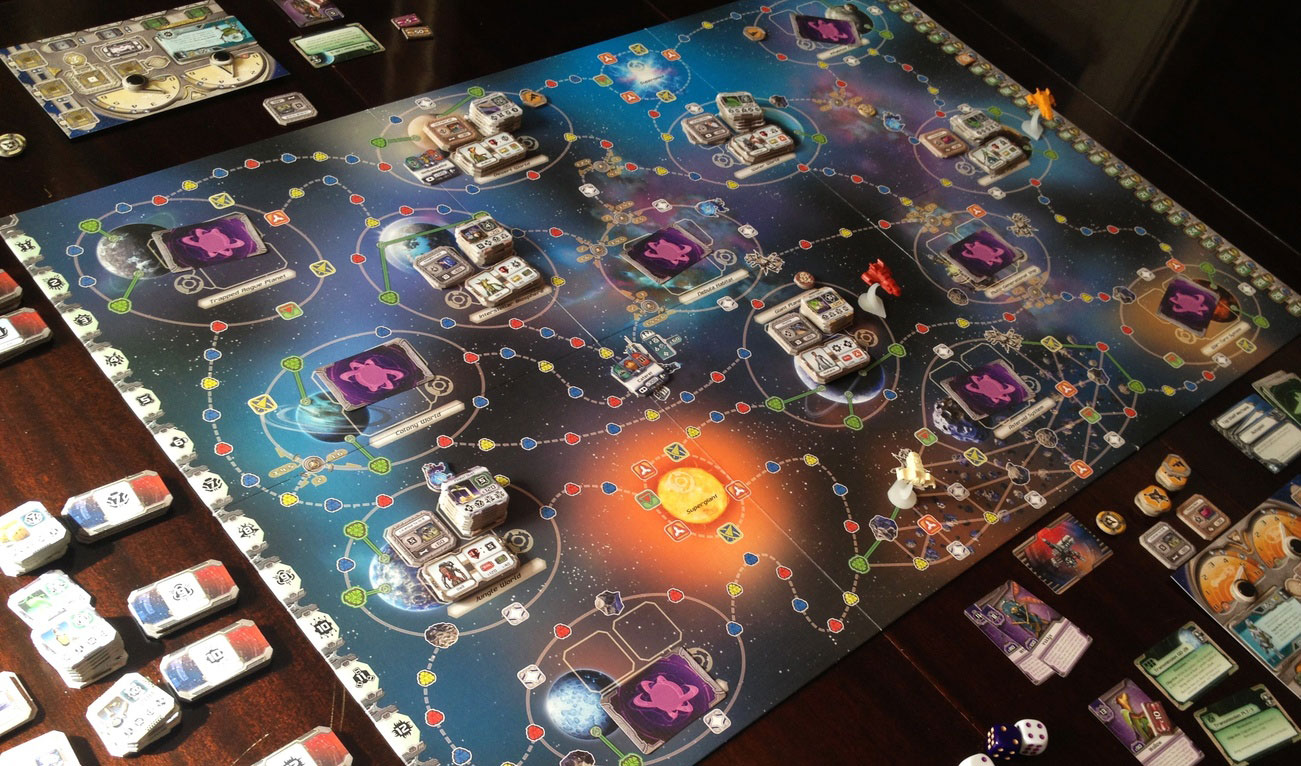 [Since Mark Wallace's Actual Board Game Journalism went down so well, we've decided he's allowed to stick around. For now.
But he's not out of the woods yet, with his fancy words and professionalism. He has to earn his porridge, potatoes and time above ground, so we dispatched him to review Merchant of Venus, a gorgeous-looking Fantasy Flight remake we've had our eye on for a while. How might he fare… with a review?]
Mark: If you think of yourself as a certain type of freewheeling gamer, you'll like the sound of an interstellar commerce game that comes complete with spacelane pirates, racial technologies, first contact with far-off cultures, and an alien salesman who needs a lift to the Volois' system after waking up hungover on the Zums' delicious chicle liquor.
Yes, you say to yourself, I'm ready to blast off into space! I can't wait to buy low and sell high! I've been searching for a game of "space exploration and interstellar trade for 1-4 players," as it says on the Merchant of Venus box (which happens to be decorated with some really outstanding art from someone called Alex Aparin). Let's go!
Read More