Kissing Cogs, Slumped on a Bump, Sticky Cake, Rich Beef Sausages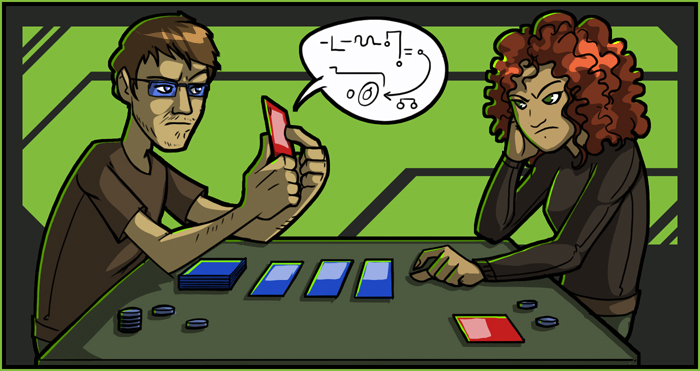 Paul
: Matt it's nearly Friday, how are we only now poking our way into the top 40? Why did we take on this challenge?
Matt: Trains.
Quinns: He's a goner, Paul. There's nothing we can do for him now. PRESS FORWARD.
quinns in bed, paul in iceland, the pearple's choice, a shocking twist
Hold onto your listicles, Paul and Quinns are celebrating the 50th ever Shut Up & Sit Down podcast (by recording a podcast (they are unimaginative)) and we want you to join us!
In this tawdry tornado of numerology the site's aged founders discuss Spyfall 2, Tyrants of the 1derdark and the Final Fantasy Trading Card Game (which has numbers in it) before dropping their respective top 5 board games of 2016. We'll warn you now, make sure you're sitting down when you hear Quinns' number one.
If anyone can't bear the wait until podcast #51, here are the winners of the Pearple's Choice Awards.
Enjoy, everybody!
a robotic chocolate box, omnistomping, fueltanking, headbutting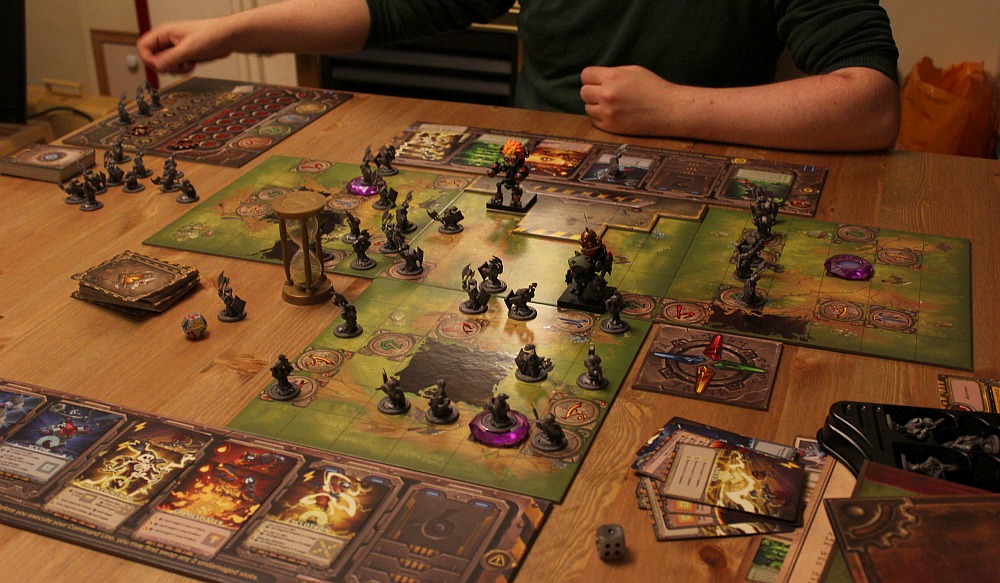 Disclaimer: Quinns, of this site, was a paid consultant on this game. Originally we weren't planning to cover it, but ultimately decided to send it to Pip for an impartial review.
Pip: Summary for the super spoiler-conscious: League of Legends – a videogame with a frankly enormous player base – has made a first foray into board gaming with Mechs vs Minions.
Mechs vs Minions is REALLY good! The developers bill it as Robo Rally meets Descent to give you an idea of how it plays. I've been playing through the campaign with Chris Thursten. We're having a blast and I'll get into the more detailed explanations in a moment BUT!
I wanted to say how much we're enjoying it up here because the game is an episodic campaign with each mission coming in its own envelope so as to deliver a few surprises as you play. With that in mind I figured it would be best to say "It's so good!" up front in case you wanted to go in with as close to zero knowledge of the contents of the game.
Everybody else? Come stomping this way.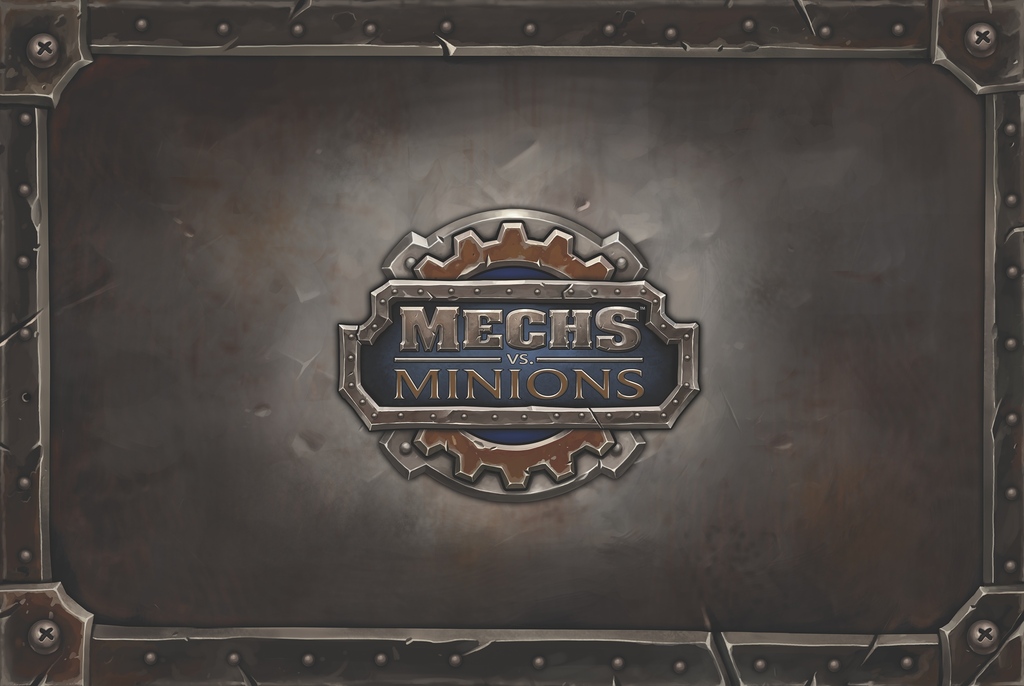 Mechs vs Minions is available for purchase http://na.leagueoflegends.com/en/featured/mechs-vs-minions exclusively from the official site.
Mechs vs. Minions is a cooperative tabletop campaign for 2-4 players. Set in the world of Runeterra, players take on the roles of four intrepid Yordles: Corki, Tristana, Heimerdinger, and Ziggs, who must join forces and pilot their newly-crafted mechs against an army of marauding minions. With modular boards, programmatic command lines, and a story-driven campaign, each mission will be unique, putting your teamwork, programming, and piloting skills to the test.
There are ten missions in total, and each individual mission will take about 60-90 minutes. The box includes five game boards, four command lines (one for each player), four painted mech miniatures, ability and damage decks, a sand timer, a bomb-like-power source miniature, 6 metal trackers, 4 acrylic shards, 4 dice, and 100 minion miniatures. There also appears to be some large object trying to get out of that sealed box...