The Spirit of Christmas, Auntie Sandra, Lying to your mother
What are the very best card and board games to play with coworkers and family this holiday? Games that are actually FUN - that you could bring to a party as a great gift for cheap, or tuck in the stocking for Christmas Eve?
Quinns will be writing a piece next week about games more suited to those who already love the hobby, but as part of our ongoing mission to convince the world that board games are great, we wanted to put together an easy resource for the question we seem to get almost all the time: "What game should I buy to play with my family?"
If you've been linked to this by someone else who loves board games, hello! We've put this list together as both a video and a written list. Enjoy!
Matt: Greetings Holiday Humans, it's time to mildly panic as you realise that family will soon descend upon you like a flock of seagulls to a discarded ice-cream. Rather than trying to explain your job to relatives to the point that you might have a mental breakdown, we'd recommend playing board games instead.
These are the 15 best big-family games: all play with at least 6 people, and most can handle 8. In no particular order, let's go!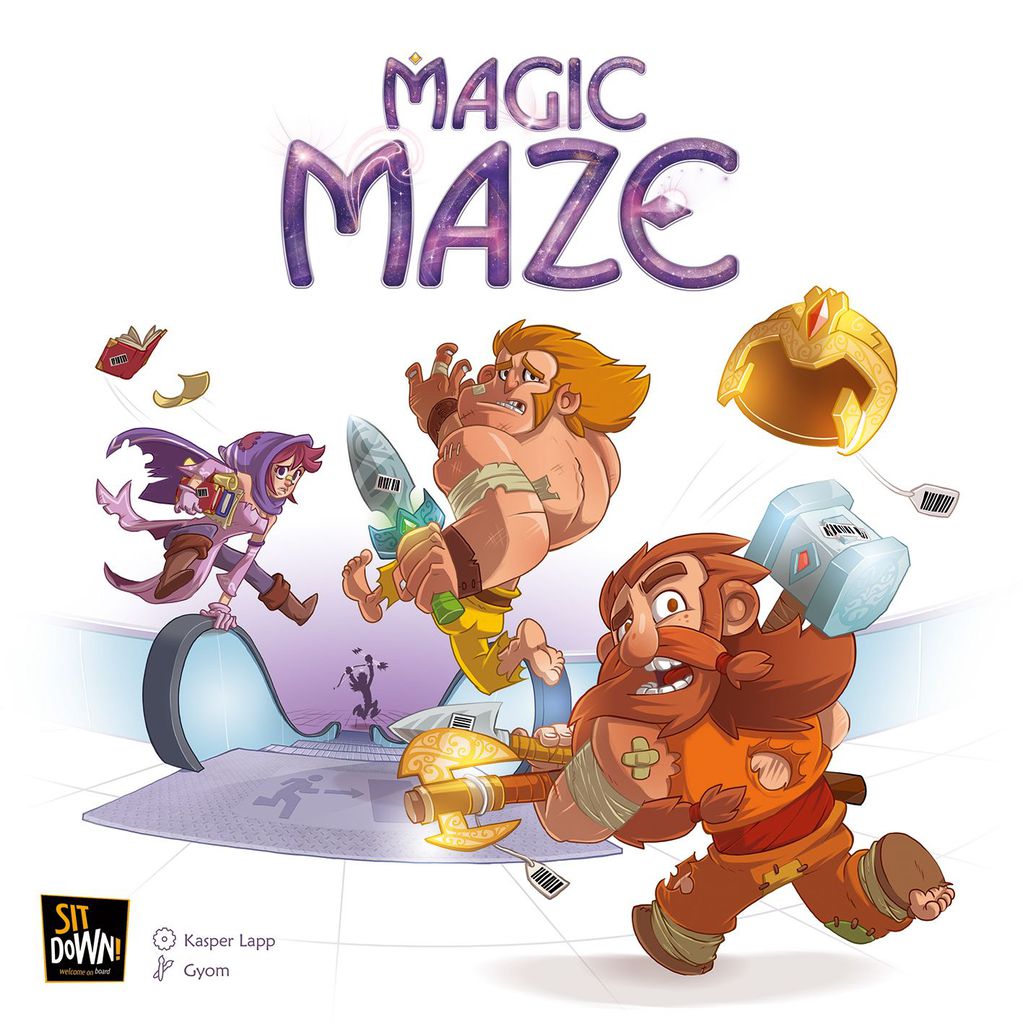 After being stripped of all their possessions, a mage, a warrior, an elf, and a dwarf are forced to go rob the local Magic Maze shopping mall for all the equipment necessary for their next adventure. They agree to map out the labyrinth in its entirety first, then find each individual's favorite store, and then locate the exit. In order to evade the surveillance of the guards who eyed their arrival suspiciously, all four will pull off their heists simultaneously, then dash to the exit. That's the plan anyway…but can they pull it off?
Magic Maze is a real-time, cooperative game. Each player can control any hero in order to make that hero perform a very specific action, to which the other players do not have access: Move north, explore a new area, ride an escalator… All this requires rigorous cooperation between the players in order to succeed at moving the heroes prudently. However, you are allowed to communicate only for short periods during the game; the rest of the time, you must play without giving any visual or audio cues to each other. If all of the heroes succeed in leaving the shopping mall in the limited time allotted for the game, each having stolen a very specific item, then everyone wins together.
At the start of the game, you have only three minutes in which to take actions. Hourglass spaces you encounter along the way give you more time. If the sand timer ever completely runs out, all players lose the game: Your loitering has aroused suspicion, and the mall security guards nab you!
A Kind of Magic, Under Pressure, Mum I'm in a cool pop band
Are you ready for what might well be the silliest and most manic game of the year? This week, Matt and Quinns try out the ridiculous
Magic Maze
and then immediately lose themselves in the expansion, Maximum Security, which has a
worryingly
serious name for something that looks so bright and barmy.
Can they survive the stress of the Magic Maze? Can they escape with their loot? Why are we asking so many questions today? Are you all right? Have you had a good week? Would you like a muffin?
this web site is pointless, sumsong, chris quilliams can you see this, you are so good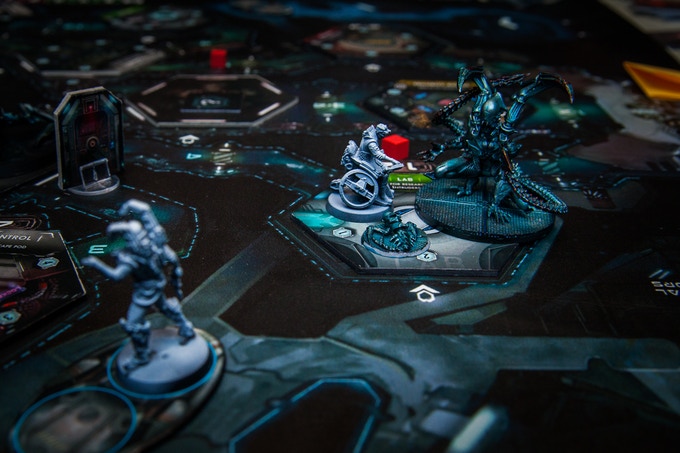 Quinns
: Good morning everyone! I'm back from a holiday in India where I watched a lot of
Kabaddi
, ate a lot of
dosas
 and explored a little bit of ancient 
Hampi
.
Ack, I've only been back at my desk for a few minutes and I'm already playing havoc with the Games News brand. Not one of those links takes you to a rousing piece of honest-to-betsy board game news. Please, let me start your week with some links that do.
As always I like to give the top story to the game with the prettiest header image, and this week that means the glossy Kickstarter of "Ridley Scott's Alien but Don't Tell His Lawyers" board game Nemesis. As any Shut Up & Sit Down reader will know, you'll struggle to find a Kickstarter curmudgeon that ol' Quintinius P. Smith, but Nemesis' campaign is so assured, so dramatic and so generous that even I found my mouse finger twitching towards the "Back this Project" button.
pasta money, architectural aluminium, from horses to robots, why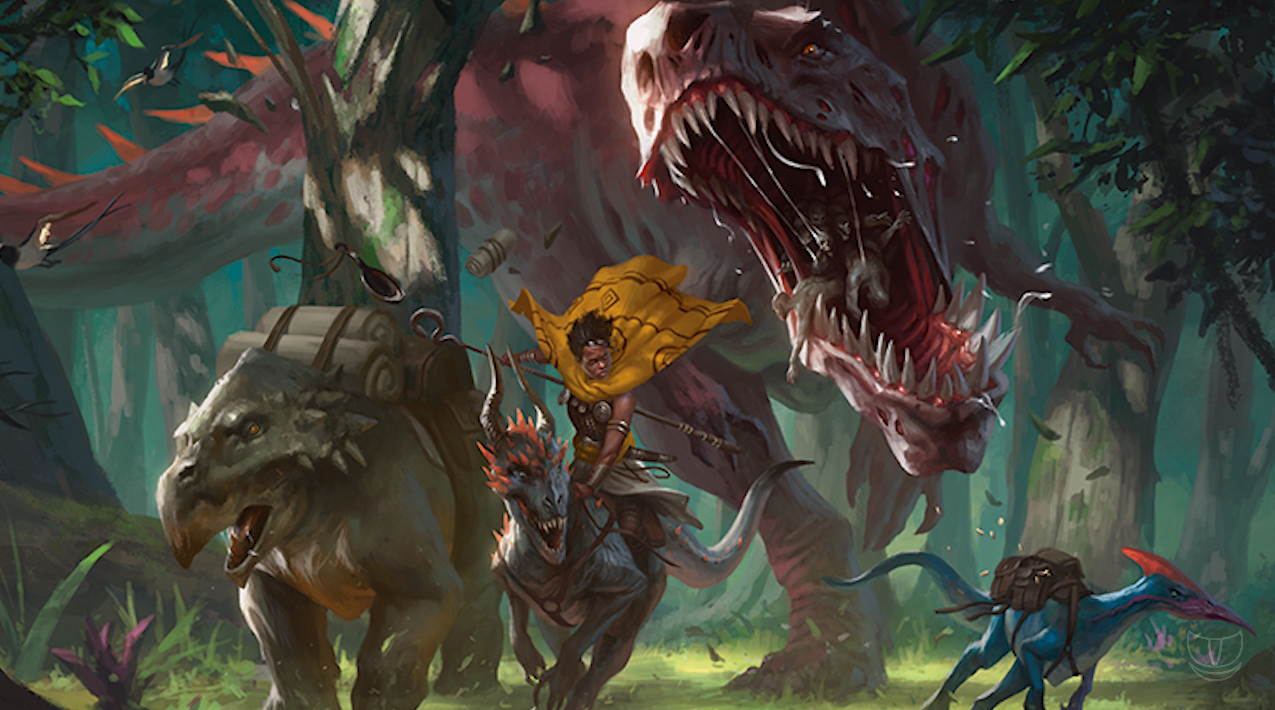 Quinns
: Morning everybody! We've got good news and bad news for you. The good news is that during last week's "
Stream of Annihilation
" where Wizards of the Coast announced a whole load of new Dungeons & Dragons products via Twitch, we found out that dinosaurs are coming to the D&D world!
The bad news is that they seem to have zero interest in renaming the brand "Dungeons, Dragons & Dinosaurs", or DD&D. Imagine! After a few more years of announcements they could be selling Dungeons, Dragons, Dinosaurs, Diplomats, Dinghies, Derby's and Dancers, or DDDDDD&D.
Paul: A couple of board games came out of this announcement. We're getting the Dungeons & Dragons: Tomb of Annihilation Board Game, which can be combined with all those D&D board games that came out in 2011, and we're also getting Betrayal at Baldur's Gate. Which is--
Quinns: Oh no
Paul: Which is a Dungeons & Dragons-themed version of fabled box of nonsense Betrayal at the House on the Hill.
Quinns: Oh, no.
a police raid on heaven, quintin's sassy grapefruit, a sex mask, falsified speed chess
You guys love podcasts! We
literally
know how to do them! With episode #55 of the SU&SD podcast we're committing to getting these bad babies out twice a month. If you like what you hear please do share it among your friends!
So what's in this one? Ooh, only Quinns discussing the electrifying yet accessible escape rooms of Unlock! (which has a free demo available online), the insanity of Magic Maze (which also has a free print-n-play version) and the challenging slumbers of When I Dream, while Paul outlines his pathetic enjoyment of Kingdomino and his struggling TV station in The Networks.
We close with Quinns talking about Snakes & Ladders after discovering an astonishing article on its history, and finish with a Christian folk game that leaves the pair even more speechless than usual. Let's just say that teenagers should never be given power, but especially not iron age judicial power. Enjoy, everybody!