hoosier hospitality, ima your hospitality, hoosier drone warfare, ima your drone wa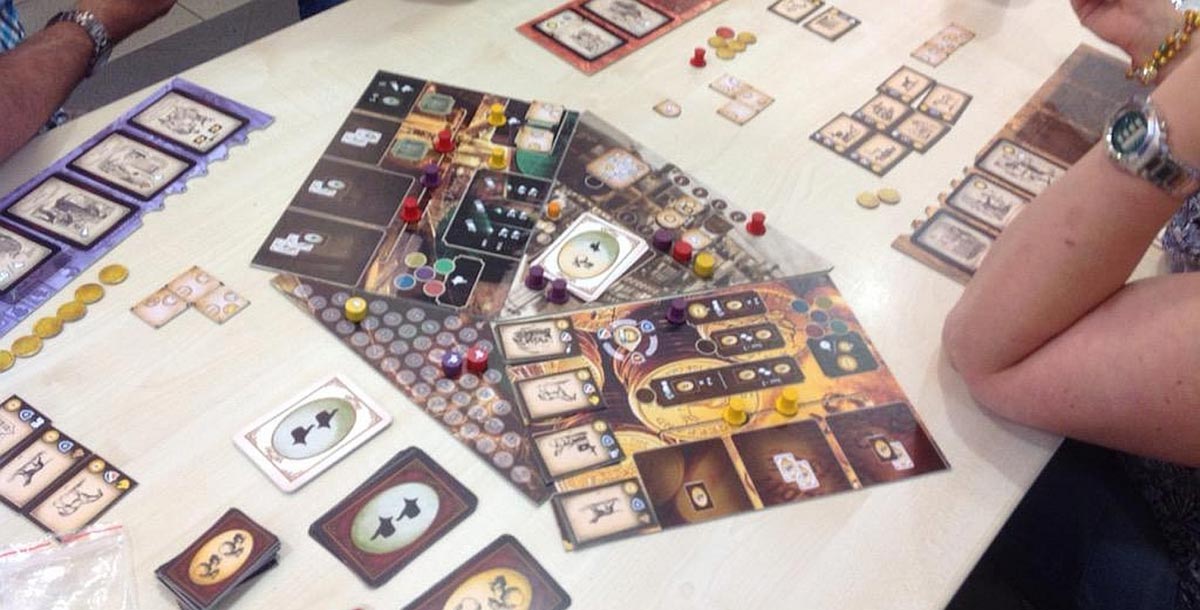 Quinns
: Morning, Paul! You ready for some Games News?
Paul: ...
Quinns: See that image up top? It's the first photo we have of The Prodigals Club (previously The Castaways Club), Czech Games' pseudo-sequel to the wonderful Last Will. We now know that The Prodigals Club will once again see players racing to lose their vast Victorian fortunes, but this time simply because they think that poor people have more fun. Presumably they saw Titanic (the film) but are living in the decade before Titanic (the accident).
But here's the really cool bit- The Prodigals Club will ship with three modules, which are "trying to lose an election", "trying to get rid of all your possessions", and "trying to offend the most influential people in high society". You can play with any two modules or even all three, but the game will also allow you to bolt your copy of Last Will onto Prodigals Club to replace any one of the three modules. Isn't that crazy?!
Paul: ...
Quinns: I KNOW!
hectic days, old friends, not a wife exactly, the puzzle just got puzzlier
This week, Matt and Quinns peek into the paperwork of
Last Will
, a game that challenges you to declare bankruptcy faster than your friends. A game of champagne, boat cruises, fabulous mansions, horses and you in the middle, trying to get rid of all of it.
But wait! There's more! We've also played the expansion Last Will: Getting Sacked, which sees you having to do away with that beastly job of yours that insists on paying you every turn. A fabulously expensive marriage might be just the thing.
hectic days, fungus rooms, sad big spoons, sexy bodies (alive), sexy bodies (dead)
Oho! What's this? Board gaming's most excitable hour of chatter is back, as Matt and Quinns discuss everything they played and saw over the New Year, including a visit to
London's first board game cafe
. After that, this one's all about crap houses.
The boys discuss the terrible property investments they made in Last Will and the Getting Sacked expansion, Matt makes fun of Quintin's horrible estate in
Castles of Mad King Ludwig, before finally the boys discuss how being tall makes it harder to build pagodas in Pagoda.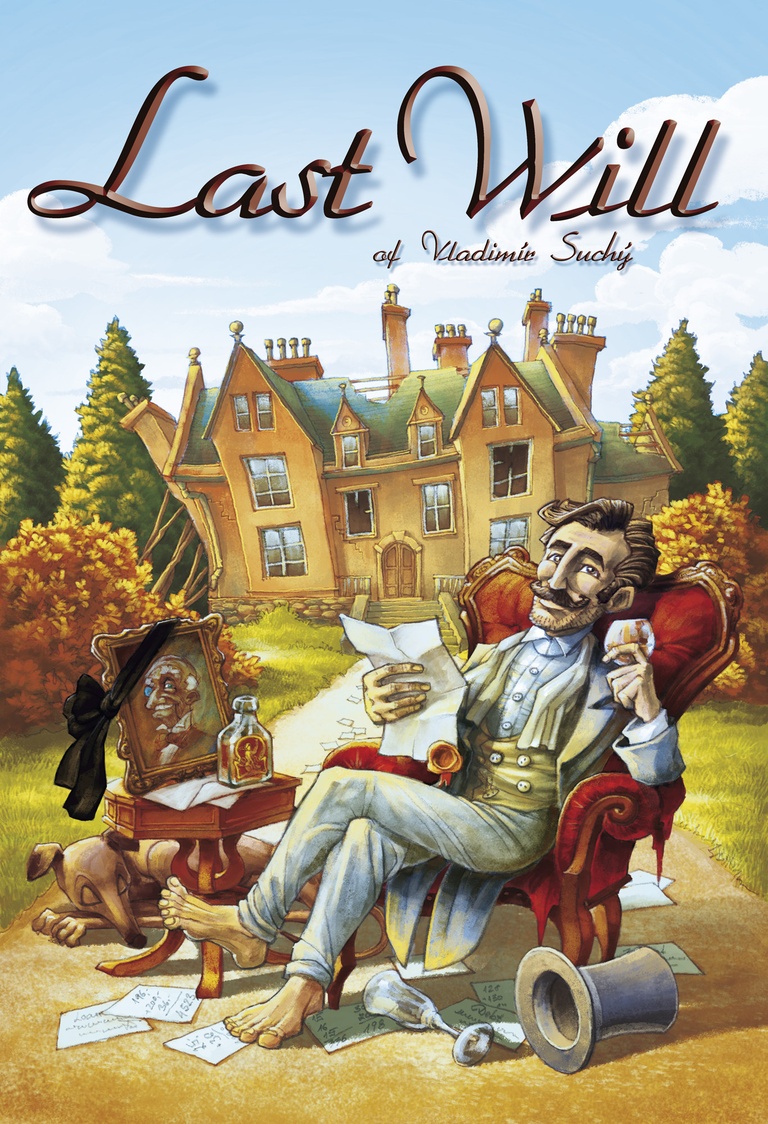 In Victorian England, the profits of the Industrial Revolution have given rise to a wealthy upper class of English ladies and gentlemen. Sadly, you are not among them. But you do have a rich uncle, recently departed, who decided on his death bed to leave all his money to the relative who will enjoy it the most. To find out who that is, you and your cousins will each be given a substantial sum of money. Whoever can spend it the fastest will inherit all your uncle's wealth.
Last Will is a race to bankruptcy. In each round, you choose a plan for the day, which determines how many options you will have available and how much time you will have for them. If you don't give yourself enough options, you might find yourself with nothing left to do after attending the theatre. If you don't set aside enough time, you might have to forgo dinner prepared by London's most famous chef or a carriage ride with a charming guest. And don't neglect your property investments. Or rather, do neglect them: Once your properties depreciate, you can sell them for a pittance, bringing you that much closer to bankruptcy. The upper class lifestyle provides you many opportunities to spend your uncle's money. Just be sure to spend it fast.
A luxurious life of fabulous wealth is within your grasp. With your uncle's Last Will, bankruptcy leads to riches!
yachts, MONEYBOMBS, inky ignorance, sour mumbling, drifts, molds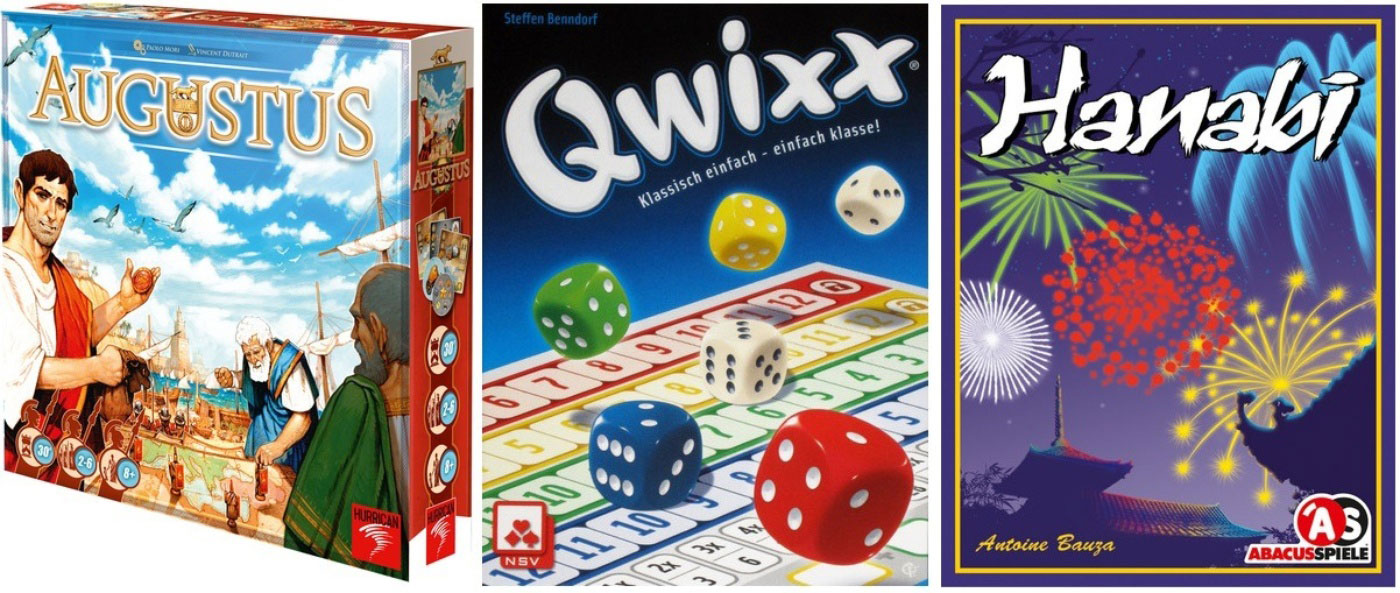 Quinns
: Where would we be without
Board Game Geek News
? Ah, such dark questions aren't fit for such a sunny morning. Much better to locate the nearest croissant and insert it, slowly, into your mouth while enjoying SU&SD's weekly news roundup.
The BIG news this week is that the 2013 nominees for the German Spiel des Jahres prize have been announced. This is hot business, as the winner will go on to sell some 300,000 to 500,000 copies. Absorb that figure. Now, here's another one- many of the board games we look at will never break five figures.
These nominees are... well, I mean, you've probably noticed they're sat at the top of the post. Spoiler!