sordid scrambles, fattening up your squares, just what is an alhambra?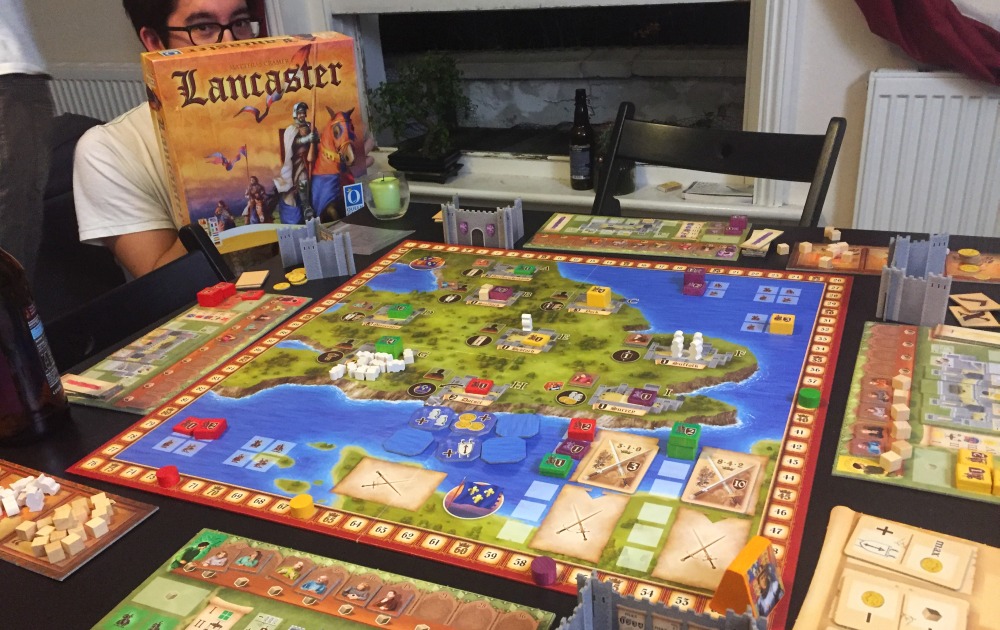 Quinns
: One leathery fruit borne from
the article on my board game collection
was a lot of people telling me to finally play
Lancaster
. "It's a classic," they said. "I'd never turn down a game of Lancaster," they said.
We'll get to what I thought of it, but first I owe this game an apology. I realise now that I'd mentally compartmentalised Lancaster in the same place as Alhambra- a weird box that was continually being printed by Queen Games long before Shut Up & Sit Down began, that would be printed long after we're gone.
I remember finding a copy of Alhambra Big Box in my friendly local game store in 2013. "What is that game?" I asked a staff member, and we both gawped at it as if it were the monolith from 2001: A Space Odyssey.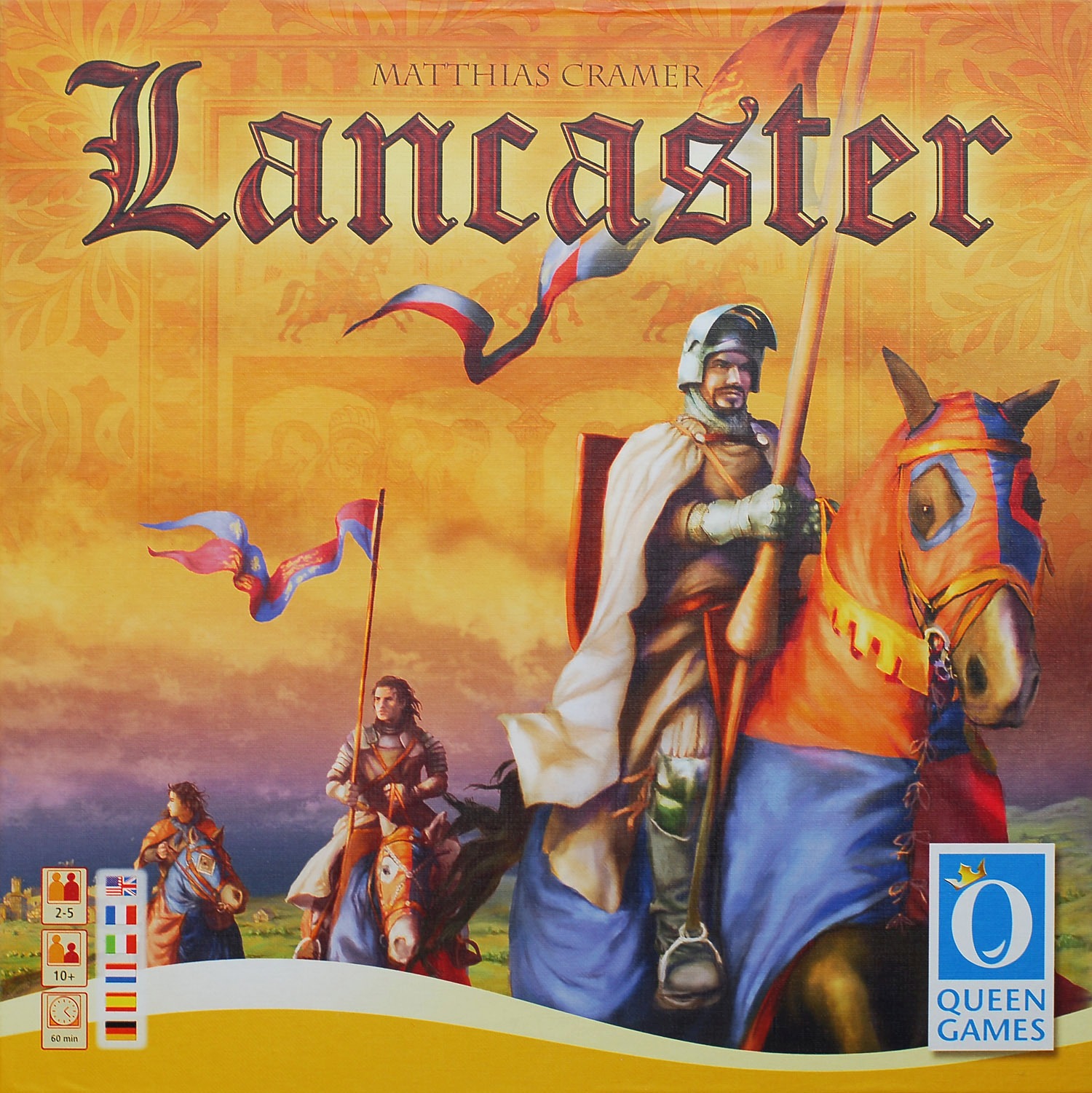 From the designer of Glen More comes a new title published by Queen Games: Lancaster. In 1413, the new king of England, Henry V of Lancaster, has ambitious plans: The unification of England and the conquest of the French crown. Each player takes the role of an ambitious aristocratic family. Who will be the best supporter of this young king, and the most powerful Lord of his time? In Lancaster the players want to proceed from simply being a Lord to the most powerful ally of the king. They may achieve this by developing their own knighthood as well as by clever deployment of individual knights in the counties of England, at their own castle, and to conflicts with France. In parliament, they try to push laws from which they will benefit themselves most. The player with the most power points at the end of the game is the winner.