cowforge, ex-lovers, won't you take me to, funko town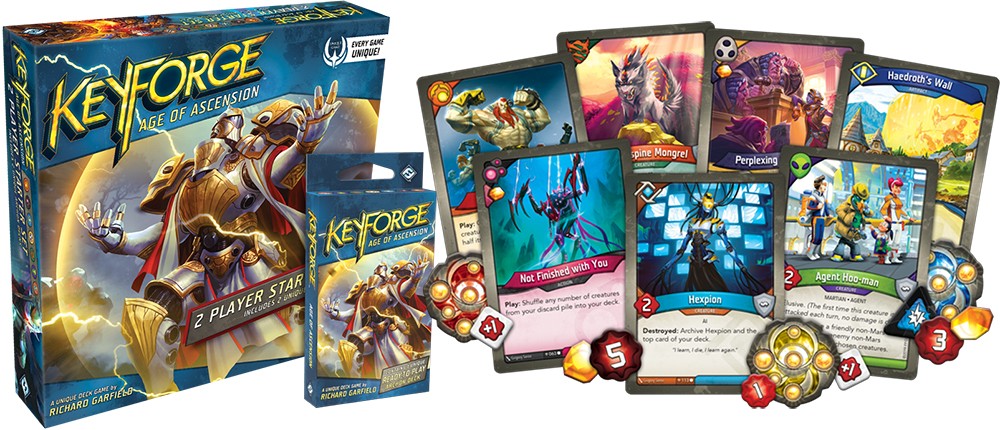 Matt
: Morning Quinns! How was your weeken--
Quinns: Matt I watched SO MUCH of The Expanse. I was thinking we could write the whole Games News in Belter Creole.
Matt: OK. I hear you, but I worry that might make it a bit hard to read. How about you write it while crossplaying as Chrisjen Avasarala?
Quinns: You've got yourself a deal, beltalowda. You cover the first story, I'll see what earrings my wife has.
smash dad, keyforge kitchen, let me into your house im gonna be sick
For our last review of the year, Matt pulled out all the stops... and then Quinns appeared and started plugging them back in again.
It seems this pair can't quite agree on Keyforge. Is it fun, or not-fun? Is the business model good or bad? Is the universe a joke or a failure?
Let us know your experience with Keyforge in the comments! Whatever our thoughts on it, Keyforge's staggering initial sales hint that this game is going to be with us for quite some time.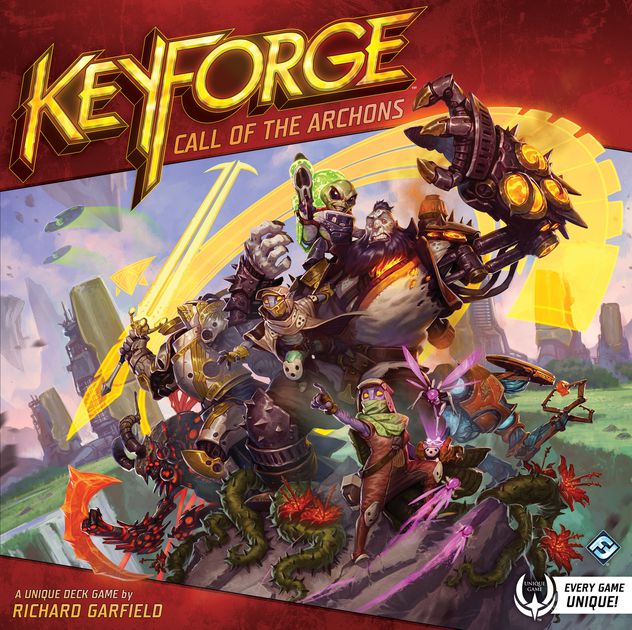 Enter a world where anything is possible in KeyForge! In the center of the universe hangs the Crucible, an artificial world built from the pieces of countless planets. Here, in the world's first Unique Deck Game, created by legendary designer Richard Garfield, two players step into the roles of mighty Archons, racing to forge keys that unlock the Crucible's hidden Vaults.
Leading their diverse teams, filled with followers from three of the Crucible's great Houses, the Archons must gather Æmber, stave off their opponent's progress, and ultimately be the first to open a Vault and gain its incredible knowledge. With a vast array of creatures, artifacts, and abilities and over 104 quadrillion possible decks, every deck is completely one-of-a-kind, and no two battles will ever be the same!
bad slides, big lobsters, working on the racism farm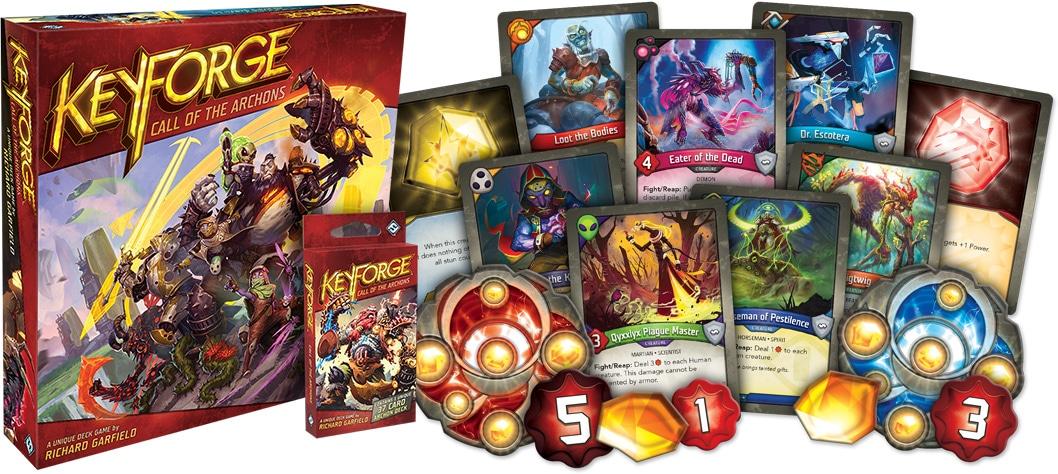 Matt
: It's a snappy news roundup this week, as Quinns and I are both prepping and packing for a journey to Philadelphia's
PAX Unplugged
! And oonce again we're stuck with an impossible question- how many games do you bring to a gaming convention?
Quinns: URGH. Bring too many and there's no room in your bag for more games, bring too few I am reduced to a grumpy banshee, stalking the halls of my hotel and wondering why I have naught to play.
Matt: One of the games I'm definitely bringing is Keyforge, which Quinns and I are currently playtesting for our big, end-of-year blowout review.
And actually, that game made headlines this month.
The Princess' Holiday in Hell, The joy of a felt-tip, A bad day for Mr. Mayor
Can you hear a distant rumble of people applauding, firing party poppers and doing synchronised donuts in their cars? Don't panic! Nothing could be more natural when our post-Gen Con podcast rolls around. It's possible that there's never been such a diverse and exciting array of games tucked into a single SU&SD podcast.
Today, Paul and Quinns exchange first impressions of Keyforge: Call of the Archons, Fantasy Flight's new collaboration with Richard Garfield where every deck ever printed will be unique to you. Up next is Gen 7, the dramatic and curious sequel to Dead of Winter that takes place aboard a generation ship. Then there's Nyctophobia, a game where all but one player is blindfolded and being hunted by a murderer. Critical Mass, which might be the best game of mecha-on-mecha violence ever made? Railroad Ink, which is the first roll-and-write game we've found that could steal the throne from Welcome To. And the pair close by talking about The Estates, which is both the meanest and most devious game of auctions that Quinns has ever experienced.
Among those six games are no less than four contenders for the prestigious SU&SD Recommends badge. You heard it here first- the rest of 2018 is going to be absolutely fabulous.
UPDATE: We now have a complete transcription of this podcast, courtesy of SU&SD fan InkyBloc!
nebulous gems, digital gnomes, Pacman-style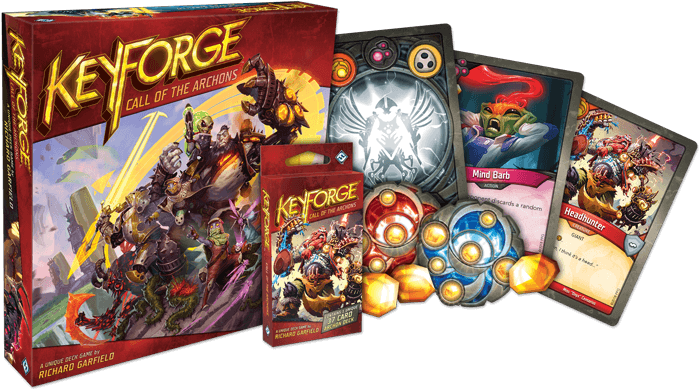 Quinns
: Oh my goodness. As always, a deluge of announcements came out of Gen Con this year. We should probably start by covering all of the news to gush forth from the excellent studio that is Fantasy Flight Games.
The centrepiece of this press conference? Keyforge. A new card game from Richard Garfield, designer of both Magic: The Gathering and Netrunner, that uses very advanced technology. In fact, the technology behind printing Keyforge is so bonkers that just about everybody in the audience couldn't wrap their heads