cowboys vs. angels, lu bu vs. king arthur, batman vs. your free time
Just who are druids? What are they doing? And is it safe to "dip" with them?
We can't be sure, but we can tell you that the following games are discussed in this podcast: tableau-builder Res Arcana (02:38), cuboid contest Dice Throne (11:50), hidden role game Insider (20:10), cult hit Three Kingdoms Redux (26:56), new expansion Isle of Skye: Druids (37:21) and the staggering in scale Batman: Gotham City Chronicles (42:47).
At last, we close out the podcast with a tempting question from our mailbag (55:54). If we could force board game fans the world over play one thing, what would we choose?
Thanks to our fabulous community, podcast transcripts are available here, and are usually completed within a week of the podcast's release.
clam down paul, a non-electronic play environment, a baby in a bin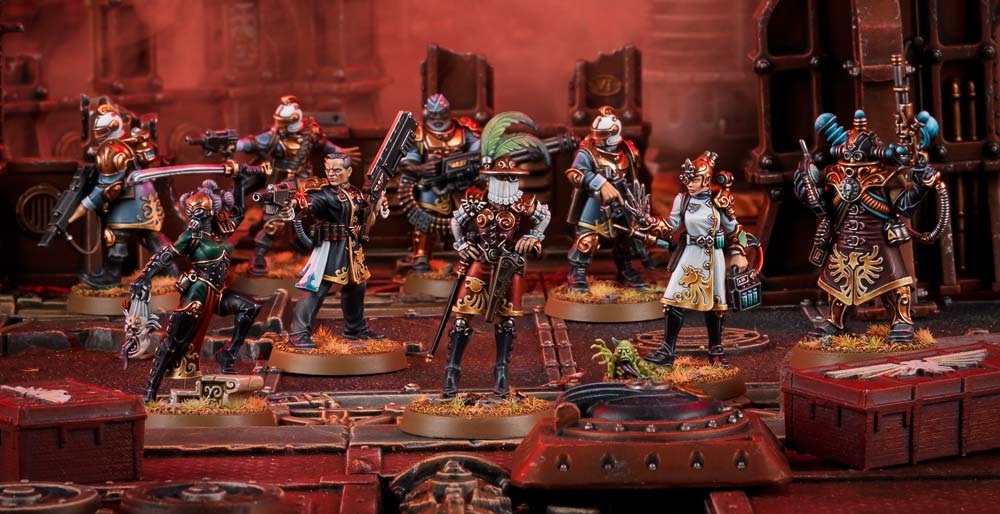 Paul
: I specifically told American punk rockers Green Day to wake me up when September came* and they have done with an absolute earful of games news. We've got everything from castles to fish to Lara Croft this week, so let's get this season rolling...
Quinns: ...with WARHAMMER.
Wait, hang on. Warhammer... in schools?
wetting the bed, the furthest a dwarf has run, kidnapping a dragon
Everybody, please remain in your seats with your seatbelts securely fastened. We're expecting some turbulence.
Some turbulent discussions of board games, that is!
In this one and only 74th episode of the SU&SD podcast, Matt and Quinns discuss their weird wooden mates in the Journeyman expansion for Isle of Skye. They chat about stabbing nightmares with pencils in Stuffed Fables, which might be best described as "Toy Story directed by Tim Burton". There's a discussion of the grand game of War of the Ring (second edition), and the real-life backache it gave Quinns. Finally, the two offer their smokin' hot first impressions of Rising Sun, a beautiful game about Japan (but not) where you fight wars (but you don't) and negotiate alliances (but not really).
Enjoy, everybody!
New podcast feeds (if you're missing episodes 71, 72, 73 and 74 try these):
things we want from the second expansion:, bairns, potato cakes, teacakes, limmy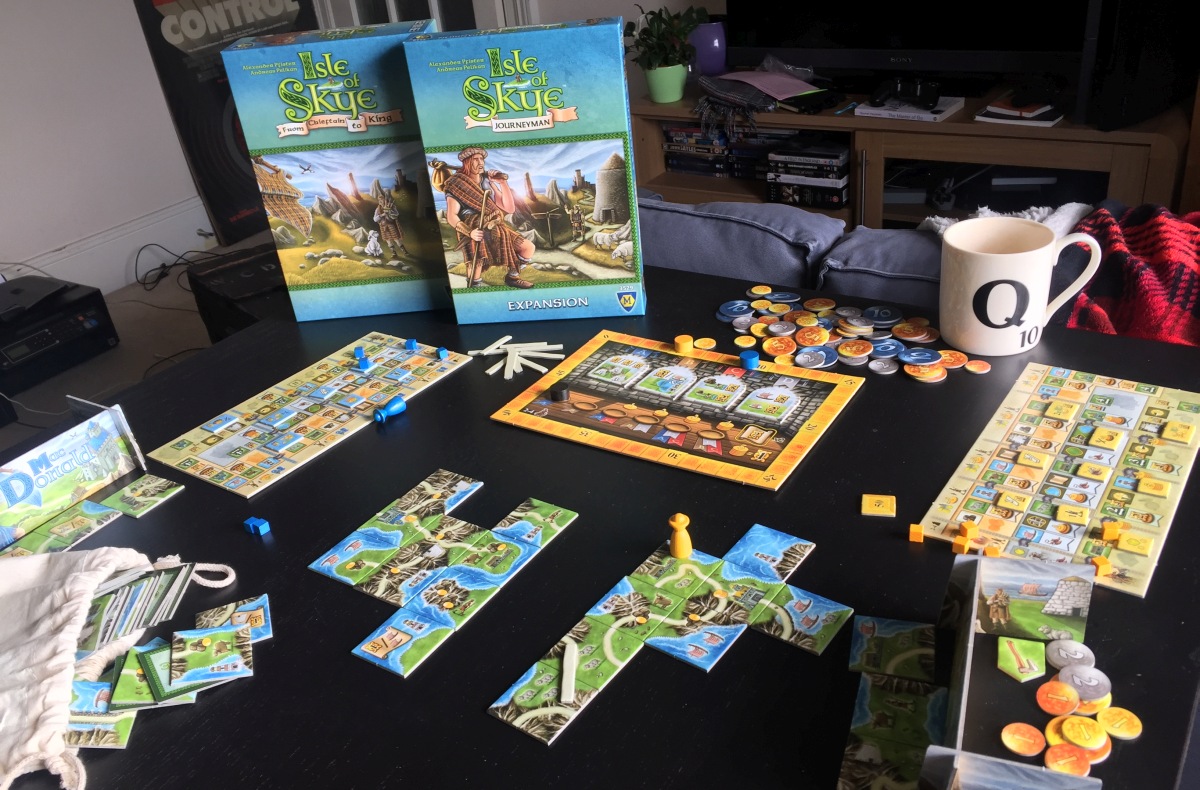 Quinns
: Two years on from
Paul's bucolic Isle of Skye review
(ft. his family cookie recipe), Matt and I have finally taken a stroll through this game's wonky Scottish islands. And you know what? We're both as charmed as Paul was. Isle of Skye is a sweet, rich game of buying and selling squares of land like so much dense shortbread, and I'd recommend it to anybody.
As this site's #1 expansion fan, I'm thrilled to say that today we're looking at Isle of Skye's first expansion! It's Isle of Skye: Journeyman. With it, no longer are you just mapping an island. Journeyman adds a wooden "best mate" who waddles around your island, diligently studying everything from cows to ponds.
But the first thing to say is that this expansion changes the tenor of the experience faster than a fart at a funeral.
Paul's Cool Zone, Nautical nudges, entombed with Carcassonne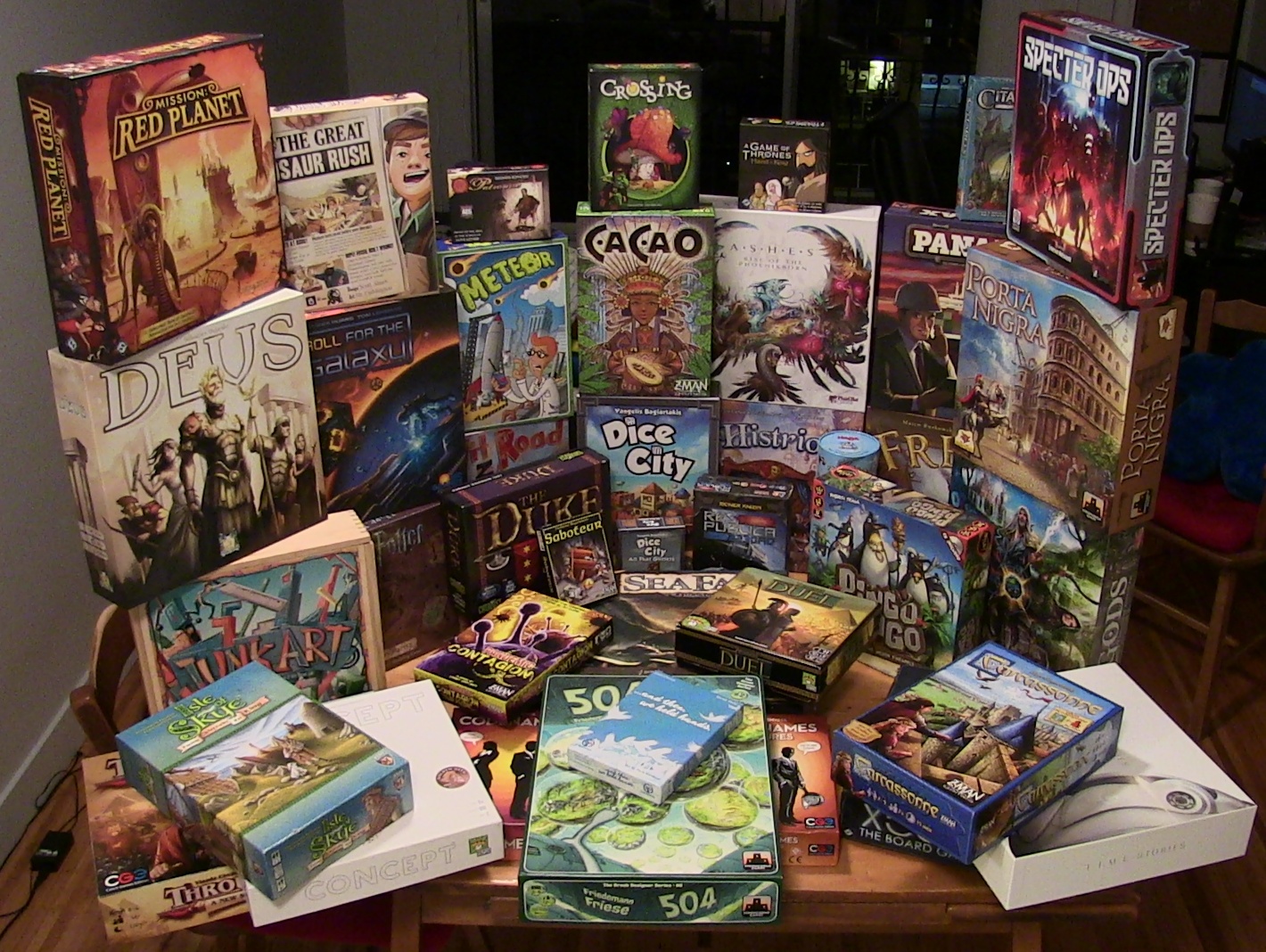 Paul: Welcome! Welcome to a very particular corner of my home. While apartment life in Vancouver doesn't afford me the sort of cavernous attic that we peeped into when Quinns talked about his game collection, I do have a very particular place where I keep mine, all safe and warm and pristine...
boatylicious boats, paul's broken jungle, wooden lemons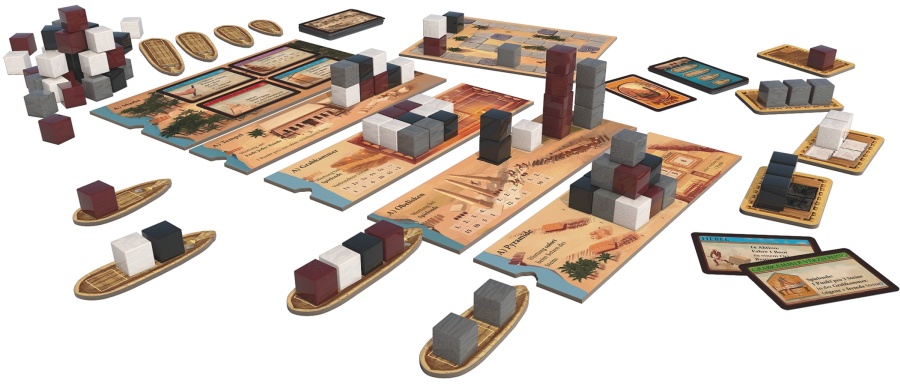 Quinns
: Exhausted from the UK Games Expo, I have slithered up to my desk with a biscuit and a cup of tea to write the news. Huge thanks to everyone who came along to our live shows, played a part in our live review or witnessed our epic game of Question Wood Toy Folds High. If you weren't there, not to worry! All will be posted on this site in good time.
As for the spicy slivers of news I'll be dishing up like a powerful dad, we begin with the announcement of 2016's Spiel des Jahres nominations! A shadowy council of German board gamers has once again met to hand out board gaming's most prestigious award, and the only one that can multiply a game's sales 100 times over. But this year we've played all the nominees!
I wonder what we shall think...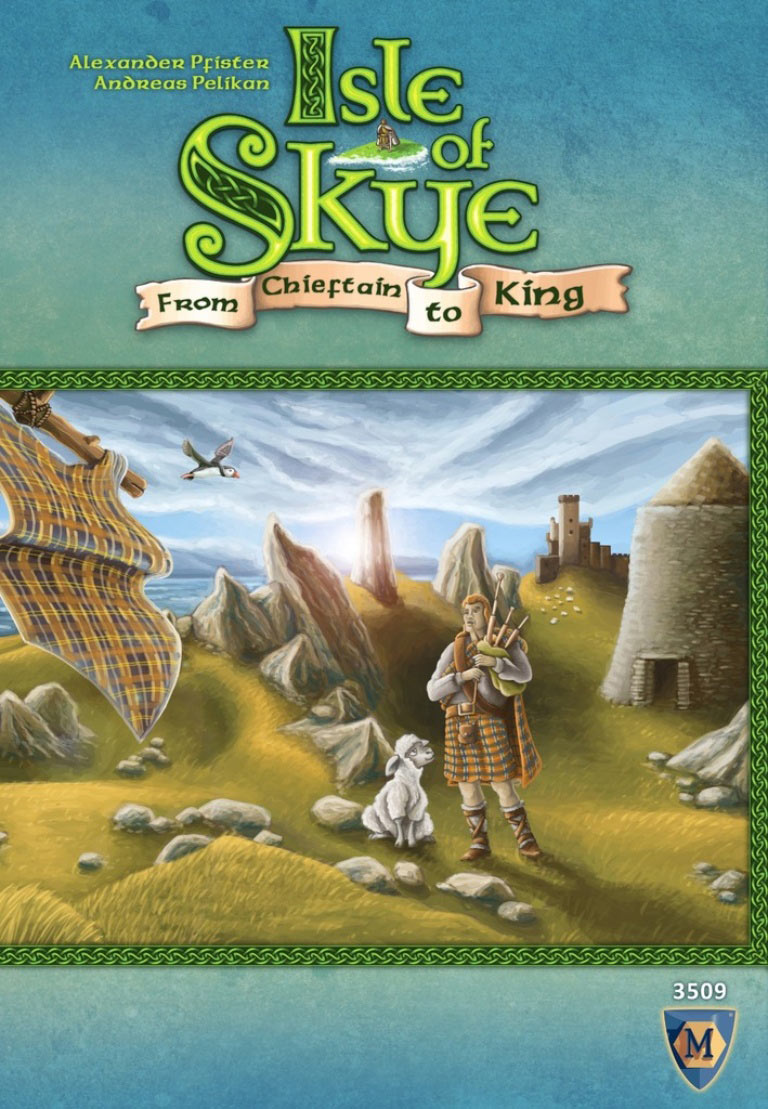 In this tile-laying game, 2-5 players are chieftains of famous clans and want to build their kingdoms to score as many points as possible, but in each game only four of the sixteen scoring tiles will be scored.
Each game is different and leads to different tactics and strategies, but having enough money is useful no matter what else is going on. Managing that money can be tricky, though. Each turn, each player places two area tiles in front of them and sets the selling price for the tiles. Setting a high price is great, but only so long as someone actually pays the price because if no one opts to buy, then the seller must buy the tiles at the price they previously requested.
In the end, the player with the best kingdom, not the richest player, becomes the sovereign of the island.
up to four geese, sniffed by a dog, stupid whisky obsession
Paul has been making the most of the sunny days of spring, including all those ever-growing evenings, with Isle of Skye, which he says is the most twee thing he's played in a while.
He went outside, too. Was this wise? Has it affected his mind? Can he be trusted outdoors in North America? Is he even safe in this wild and untamed wilderness? Watch this video to answer that most burning of questions: Was Paul Dean killed by a fern?