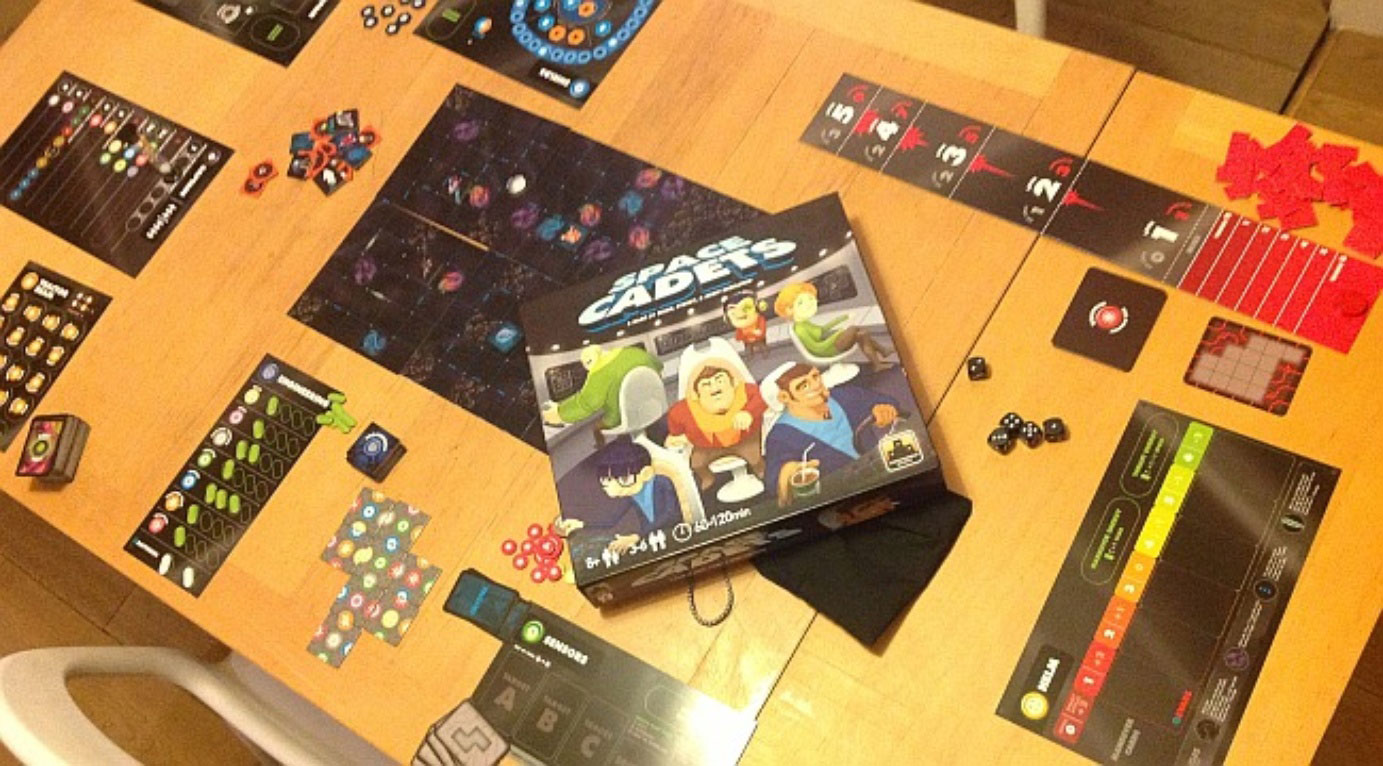 Quinns: It's the games news! It can't stop moving or it dies! It has 3000 teeth arranged in sequential rows! It– no, hang on, that's the great white shark. I always get them mixed up.
Above you'll see a photo of incredible team game Space Cadets, which Brendan and I took a look at back on our old site. Basically, you all control a different station, whether it's engineering, weapons, the helm and so on, and then a farce commences at lightspeed with everyone blaming everybody else.
This week saw the announcement of standalone game Space Cadets: Dice Duel. All the fun of crashing into asteroids in space, but in a team combat game! Oh, baby! But that's just to kick us off. We've also got the game of a Neil Gaiman short story, and the week's most exciting Kickstarters. Ensign, take us forward.
Read More