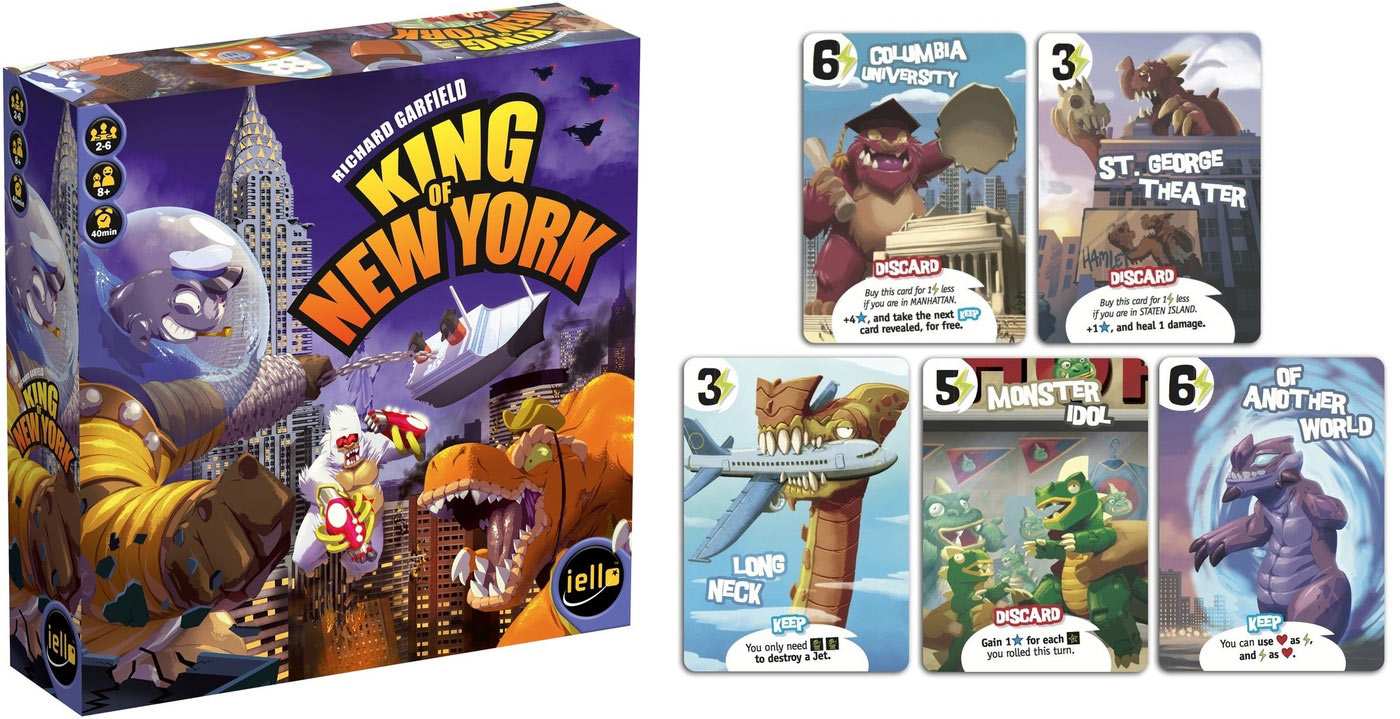 Quinns: Hey everyone! I come to you brimming with tea and delightfully alive. It's now week two in my Streetwars water gun assassination game and my team is not only still in the running, we've got a kill. That's right. We straight-up soaked a sucker, drenched his dreams, wet his whistle*. At the time of writing only 62 of our game's 96 players are still alive, and I'll tell you what else. We're making quite the video of our exploits.
Big news this week is that King of New York, sequel to Richard Garfield's much-loved dice game King of Tokyo, has come stomping into the limelight. You can read about it right here, but in short, your massive monsters are now hungry for fame as well as delicious humans. Oh, and the board will have different districts for you to run around! Except the army will be running around it too!
In other words, the definitive game of monster mayhem is getting some actual mayhem.
Read More