Kissing Cogs, Slumped on a Bump, Sticky Cake, Rich Beef Sausages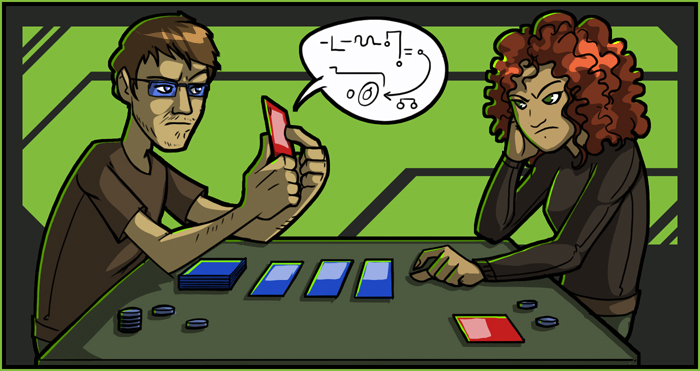 Paul
: Matt it's nearly Friday, how are we only now poking our way into the top 40? Why did we take on this challenge?
Matt: Trains.
Quinns: He's a goner, Paul. There's nothing we can do for him now. PRESS FORWARD.
quinns in bed, paul in iceland, the pearple's choice, a shocking twist
Hold onto your listicles, Paul and Quinns are celebrating the 50th ever Shut Up & Sit Down podcast (by recording a podcast (they are unimaginative)) and we want you to join us!
In this tawdry tornado of numerology the site's aged founders discuss Spyfall 2, Tyrants of the 1derdark and the Final Fantasy Trading Card Game (which has numbers in it) before dropping their respective top 5 board games of 2016. We'll warn you now, make sure you're sitting down when you hear Quinns' number one.
If anyone can't bear the wait until podcast #51, here are the winners of the Pearple's Choice Awards.
Enjoy, everybody!
twerp eggs, cokey cola, the terrible tale of alcotown and its five competing foodgangs
Do you want the good news, or the bad news?
The good news is that Food Chain Magnate is an absolute barn stormer of a game. A delicious puzzle patty rolled in thematic batter, deep fried across years of playtesting(?).
The bad news is that it became almost entirely sold out between us receiving this game and publishing the review. Your best bet is to pre-order straight from Splotter, or reserve a copy at your friendly local game shop (where it should be cheaper).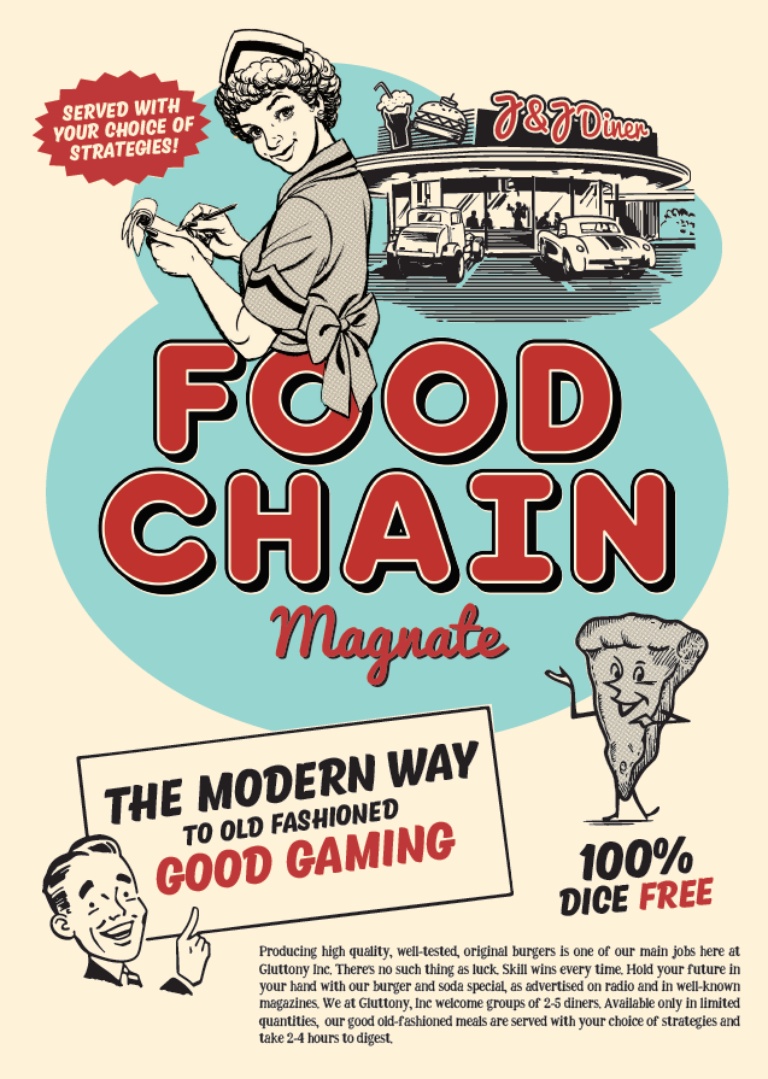 "Lemonade? They want lemonade? What is the world coming to? I want commercials for burgers on all channels, every 15 minutes. We are the Home of the Original Burger, not a hippie health haven. And place a billboard next to that new house on the corner. I want them craving beer every second they sit in their posh new garden." The new management trainee trembles in front of the CEO and tries to politely point out that... "How do you mean, we don't have enough staff? The HR director reports to you. Hire more people! Train them! But whatever you do, don't pay them any real wages. I did not go into business to become poor. And fire that discount manager, she is only costing me money. From now on, we'll sell gourmet burgers. Same crap, double the price. Get my marketing director in here!"
Food Chain Magnate is a heavy strategy game about building a fast food chain. The focus is on building your company using a card-driven (human) resource management system. Players compete on a variable city map through purchasing, marketing and sales, and on a job market for key staff members. The game can be played by 2-5 serious gamers in 2-4 hours.
ancient chinese dice, yellow submarines, wooden pizzas, fascist snakes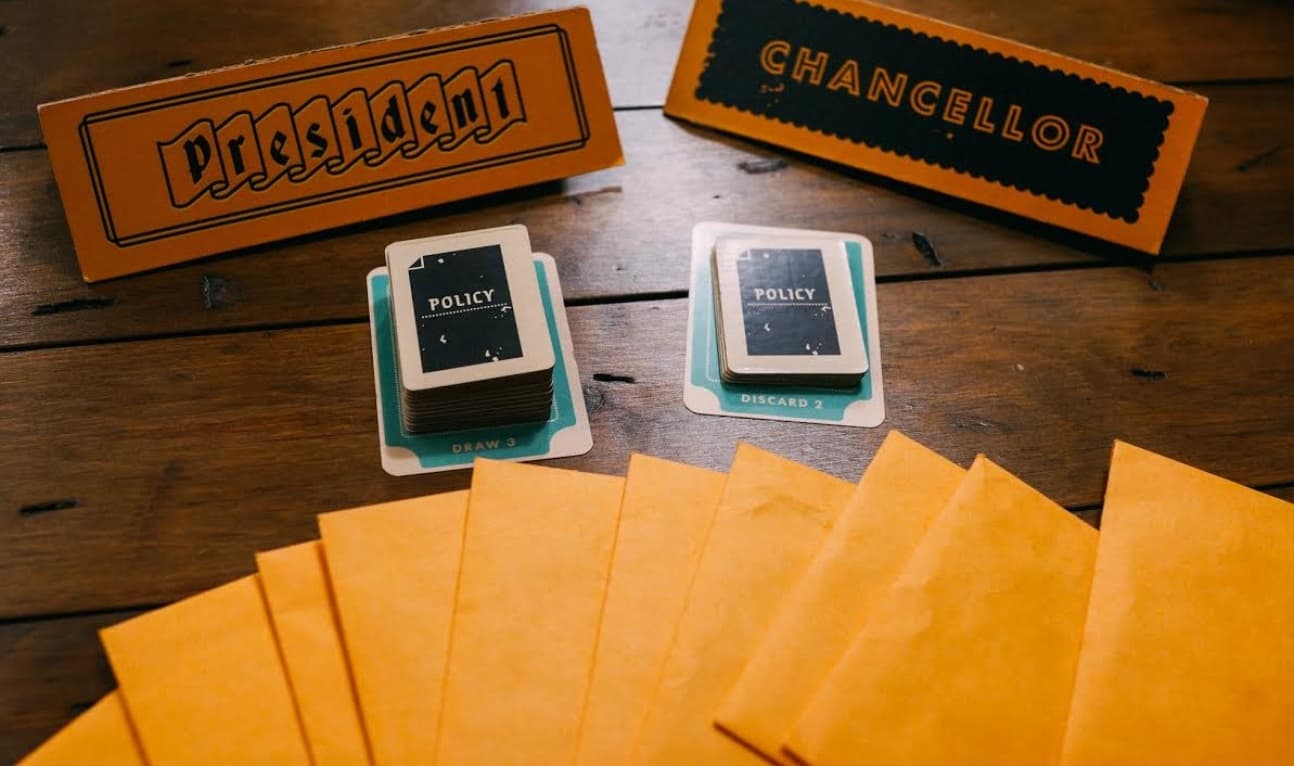 Quinns
: How was your weekend, everybody? I'm happy to say that more than four years since Paul and I started SU&SD, I was found myself thinking
"Board games are awesome. I'm not playing enough board games. I'm going to play lots more."
Good thing, then, that talented designers are making lots more. We kick off the news with Secret Hitler, which is bound to be one of the year's biggest Kickstarters. This is an absolutely beautiful, heavily-playtested interpretation of Werewolf / The Resistance from a trio of designers that includes Max Temkin, co-creator of Cards Against Humanity.
As you probably know, we're not the biggest fans of Cards Against Humanity. But Secret Hitler looks just great.