plodding & prodding, it's a crane not a gun, every flavour of lozenge
OH MY GOODNESS! It's time for a fantastically exciting box.
First Martians: Adventures on the Red Planet
is a game of surviving as the very first colonists on the Solar Satsuma, and keeping your wits about you as your home crumbles like a dunked biscuit.
It's also the sequel to 2012 release Robinson Crusoe, which Quinns didn't get on with very well. What's changed in five years? A lot, we can tell you.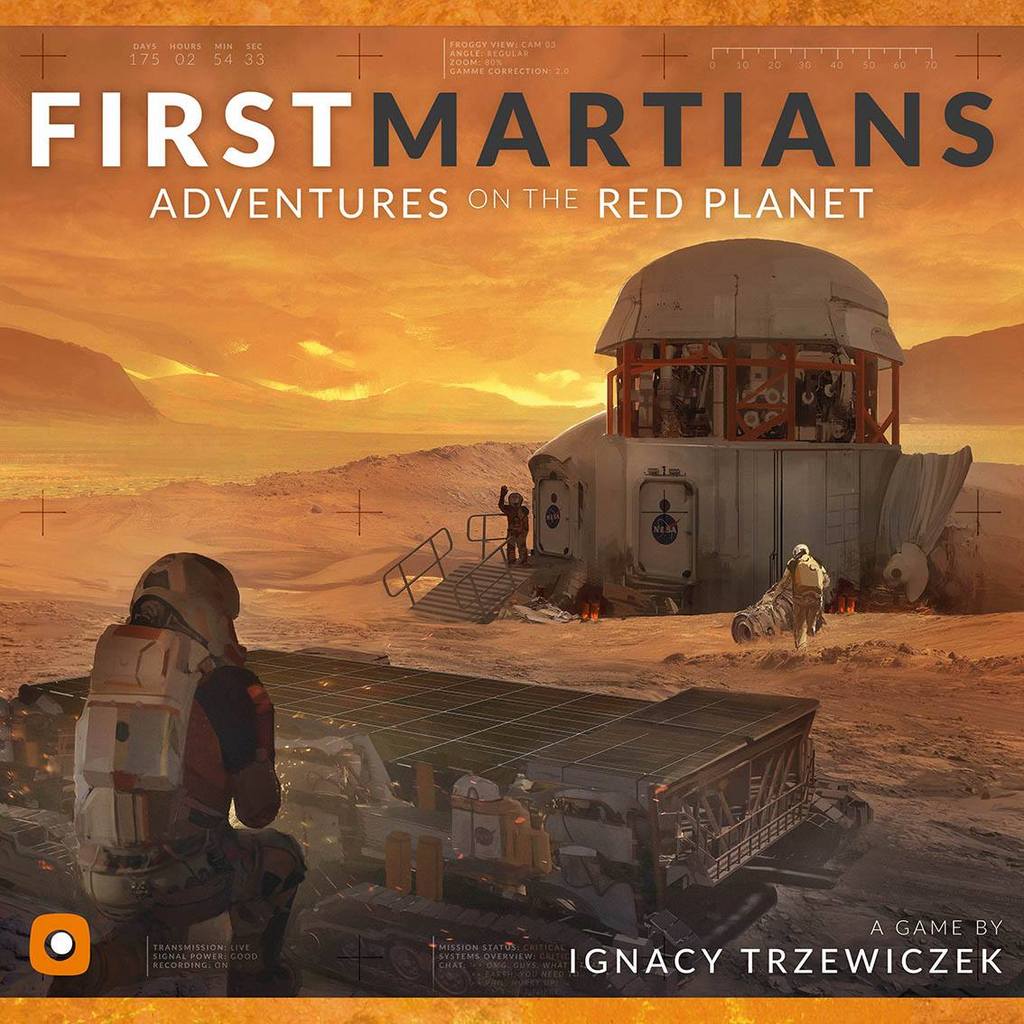 Built on the core of the award-winning Robinson Crusoe: Adventures on the Cursed Island, First Martians: Adventures on the Red Planet pits players against the hostile Martian environment and a whole host of new adventures and challenges. The immersion experience is further enhanced with an integrated app that maintains the balance and challenge throughout. Players have the option of taking on the design as a series of separate games, in a custom campaign mode in which each successive game builds on the last.
blood and viscera, squirrels and duct tape, fun and malaria
You told us the three games that you were most excited about at the UK Games Expo, and we listened. Now it's time for
you
to listen as Matt, Pip and Quinns discuss their early impressions of all three: 
The Godfather: Corleone's Empire
,
First Martians: Adventures on the Red Planet
and
Barenpark
.
But that's not all! Straining the very limits of what can be squeezed into 60 minutes of chat such that this podcast threatens to split open like an overstuffed sausage, you'll also find discussions of Catch the Moon and Costa Rica, as well as the world's first "actual play" of The Champion of the Wild. If you too would like to joust on the back of a kangaroo or nudge an otter up Mt. Everest, that game will be coming to Kickstarter later this year.
Sorry about the imperfect audio quality on this one! By way of apology, we're uploading our 61st podcast in just a few hours. It's an audiostravaganza!