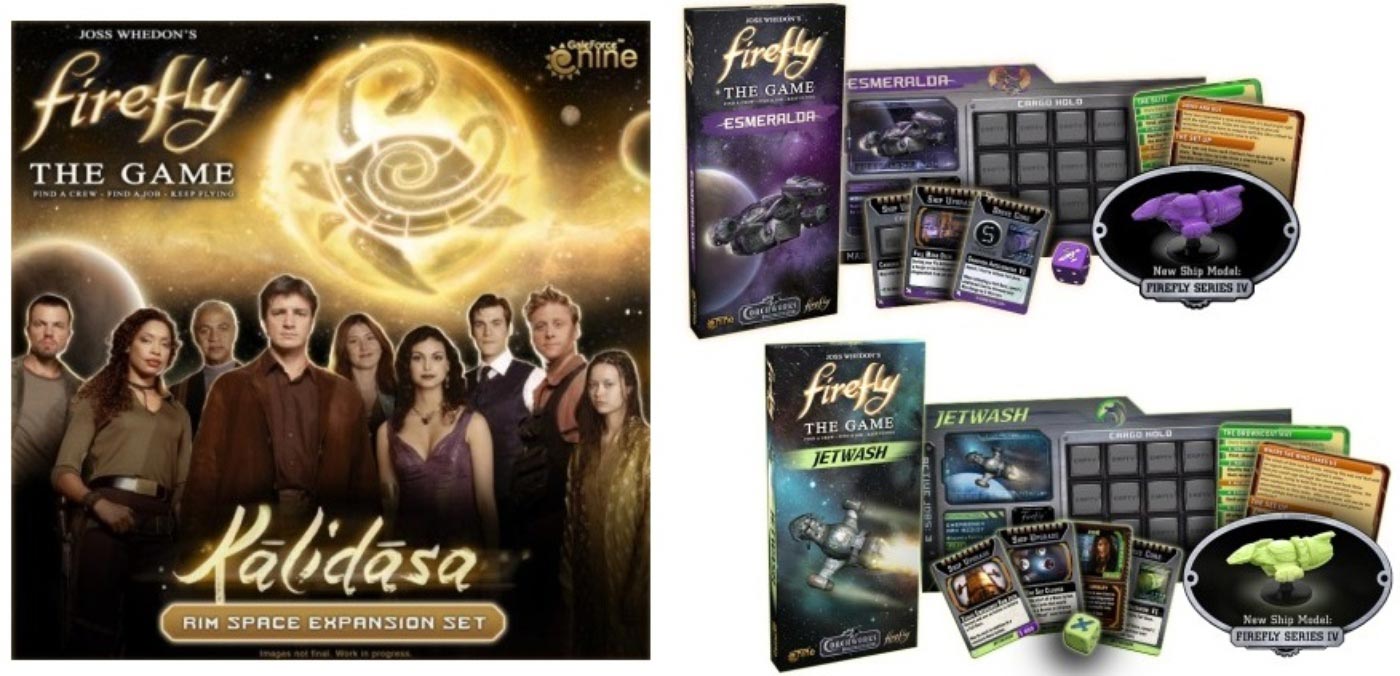 Quinns: This weekend was a Party Weekend for the Quinns household. The good news is that we got to try out both Cockroach Poker AND Spyfall, and you can expect some very funny, positive reviews of those later this week. The bad news is that I'm so hungover that I'm having trouble focusing my eyes. I offer my sincerest apologies for what might be a distinct lack of humour, accuracy, bravery, words, truth or news in this week's news.
Don't worry! It's all good news, at least. We never played Gale Force Nine's Firefly board game (that'd be the team behind the innovative but wanting Spurticus tie-in game), because we heard Firefly was still wanting but a little less innovative.
That hasn't stopped the game gathering quite the following, though, with GFN this week announcing three expansions! Firefly: The Game – Kalidasa is a big box offering a new sector of space and a wad of new cards, and the two miniature expansions will add new Fireflies (Fireflii?).
Read More