Downton Abbey, an accident, 300 games, 800 spiders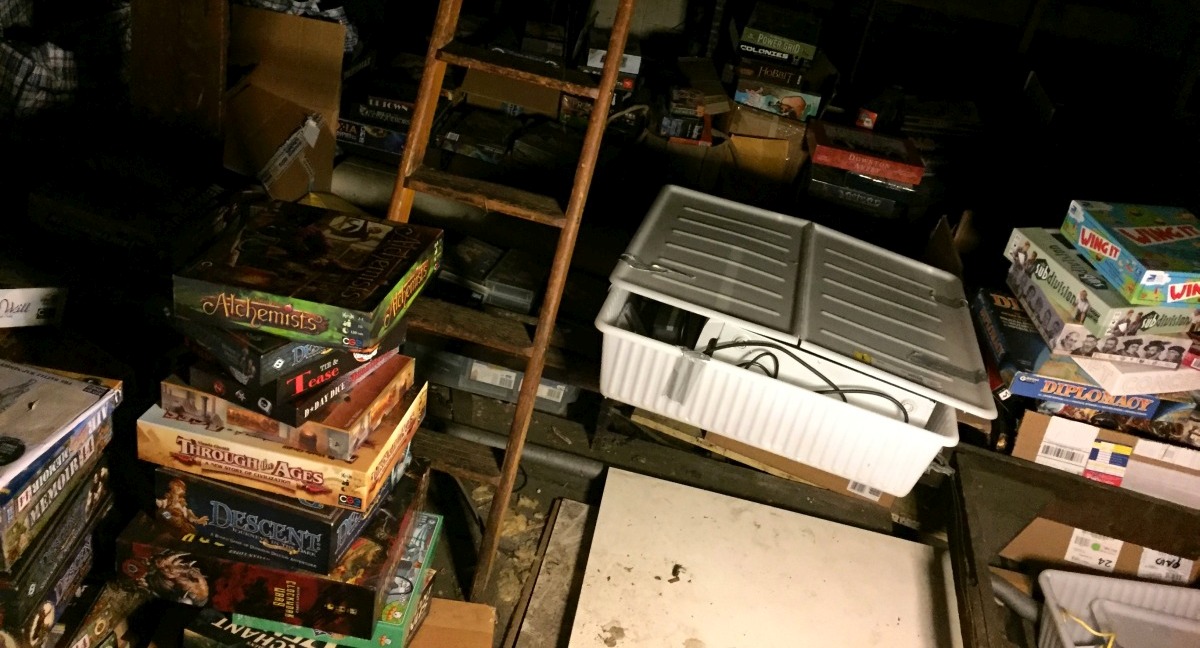 Quinns
: Ladies and gentlemen, roll up! It's time for a new series where we take a look a team SU&SD's board game collections. Come and see! Be amazed. Be aghast. Be envious. Comment with thought-provoking assertions like "why do you have that game it is bad".
You guys will have seen my collection in the background of loads of SU&SD videos, but I don't think you've seen the work that goes into it. Come with me today as I perform... a CULL.
ancient chinese dice, yellow submarines, wooden pizzas, fascist snakes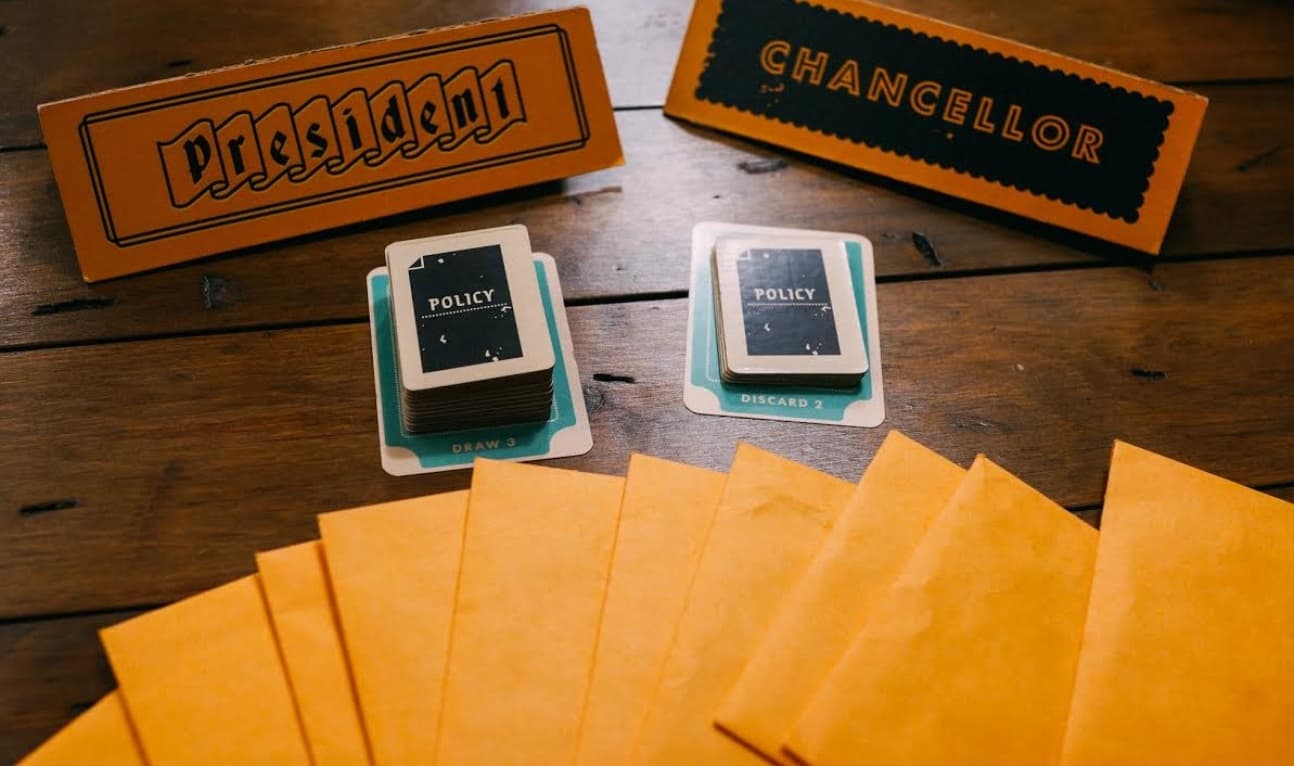 Quinns
: How was your weekend, everybody? I'm happy to say that more than four years since Paul and I started SU&SD, I was found myself thinking
"Board games are awesome. I'm not playing enough board games. I'm going to play lots more."
Good thing, then, that talented designers are making lots more. We kick off the news with Secret Hitler, which is bound to be one of the year's biggest Kickstarters. This is an absolutely beautiful, heavily-playtested interpretation of Werewolf / The Resistance from a trio of designers that includes Max Temkin, co-creator of Cards Against Humanity.
As you probably know, we're not the biggest fans of Cards Against Humanity. But Secret Hitler looks just great.
mister cinnamon, the wizard lifestyle, tear stealers, billionaire banshees, beans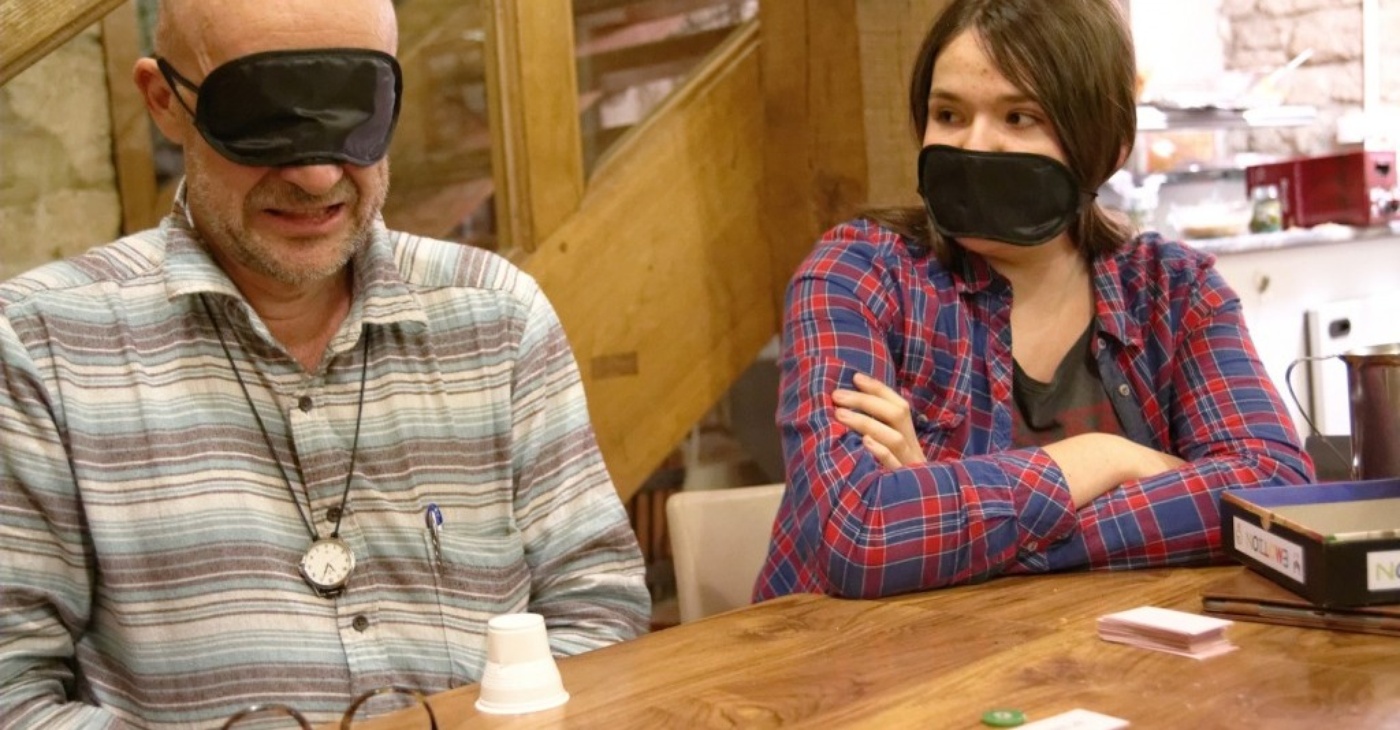 Quinns
: No question what story we've got to lead with. Esteemed French board game developer Bruno Faidutti, developer of such silly yet sharp games as
Mascarade
and
Red November
, has released the above image
on his blog
.
A prototype of a game he calls "Emotion", we know absolutely nothing about it, but look at it! Note the stopwatch around Bruno's neck. The anguish he's conveying. The disdain on the woman's face. It's either the game we were born to review, or the one that'll kill us.
The same post informs us that Formula E, his gorgeous-looking elephant racing game, is almost upon us. How could we not love Monsieur Faidutti? You want emotions, he's got 'em. You want elephants, he can provide. You want something else? Stop being so picky c'mon elephants are good and so are emotions
steer a shark, freeze to death, certain dads, don't build snowmen with paul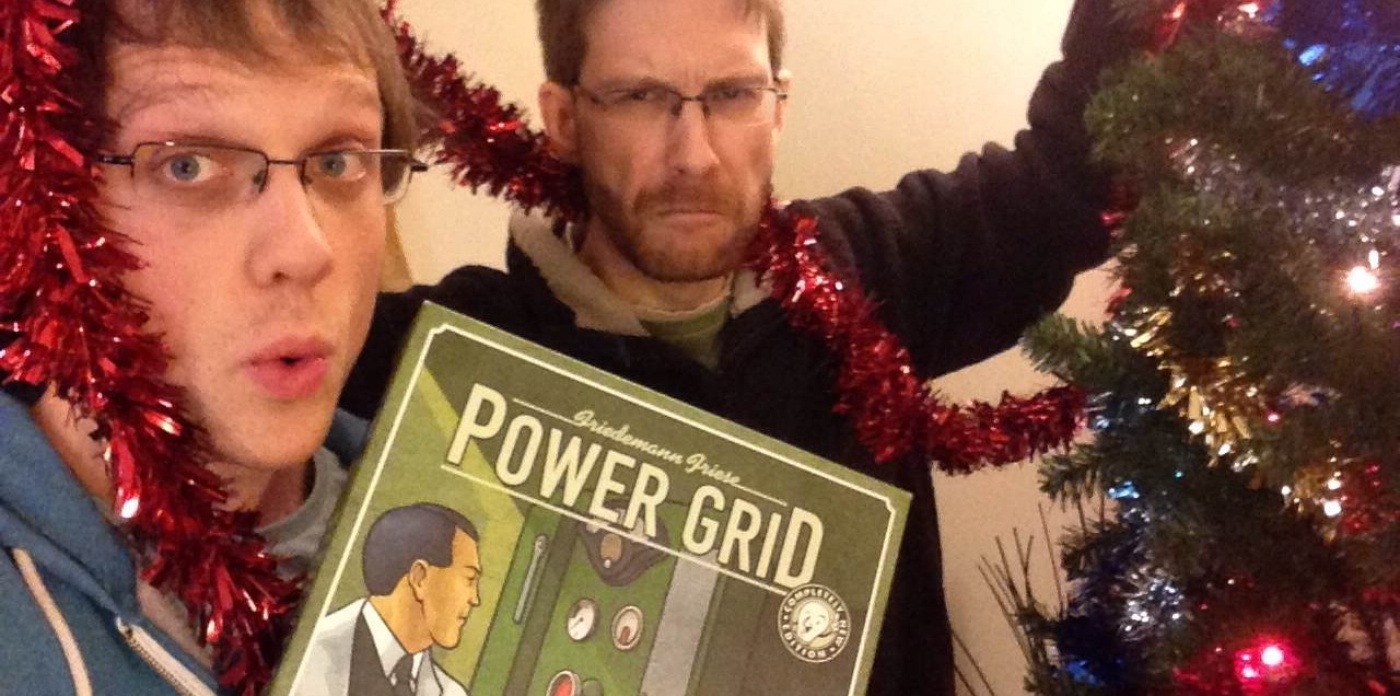 Paul
: Like a snowman at the door, having a wank through your letterbox, Christmas is coming fast. Everyone and their dog is going to be asking for board games and hoping to unwrap something special but, but not everything that you ask for is going to be
suited to families
.
Does your brother want to play Twilight Imperium for eight hours? Does your dad understand how the Ambush card works in Memoir '44? Will your mum flip the table again if she loses another game of Space Hulk?
Here, then, are Shut Up & Sit Down's recommendations for games your family can play at Christmas. These are all games with rules you can learn in just a few minutes, and won't keep you returning to the manual. Some are simple, some are smart, some are physical and some are outright dangerous. But they're all terribly, terribly good fun.
darkest finchley, I don't mean to alarm you but, ripped waterwings, soul swaps
Have you heard of
Escape: The Curse of the Temple
? Rumoured to be greatest family game of all time, they say it can be found in the Temple to the God of Luck, in the world's most unfun jungle. Wait. No, hang on, that's wrong. It's in Quinns' flat.
In this review, we answer the question of whether you should buy Escape, we take a look at the Illusions expansion, AND we compare the whole thing to Space Alert. Now, only one question remains: How did Quinns get so dirty?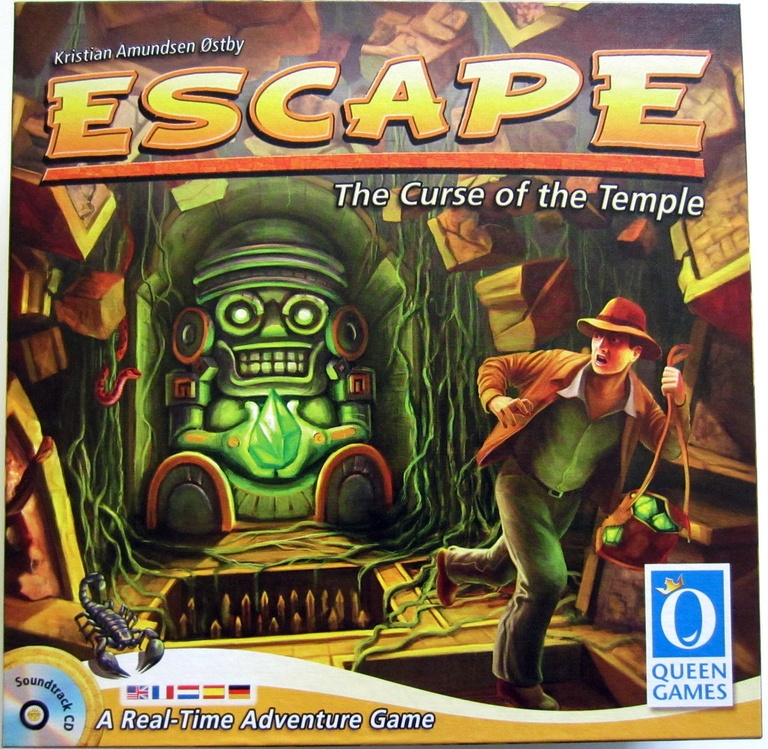 You are a team of adventurers – trapped in a cursed temple. Together you must activate the magic gems in the temple chambers in order to banish the curse.
Look out for one another. Some tasks can be accomplished only as a team – and you have only 10 minutes before the temple collapses!
Escape is a cooperative real-time game, that is not played in rounds. Instead, each player rolls as quickly and as often as he can with his five dice.
The dice determine your fate:
Discover the different temple chambers by rolling the correct dice combinations. Take care, though, because if you fall under the spell of the Black Mask, you'll need the help of the Golden Mask and your team-mates in order to keep moving!
Act together:
If several adventurers are together in one chamber, you'll activate more magic gems faster!
Two modules make Escape even more exciting: The modules "Curses" and "Treasures" make gameplay even more varied. The treasures aid you whereas the curses make escape more difficult. After all, an adventurer who is unable to talk or who must roll his dice with one hand stuck on top of his head will have a tough time working with his team!
The 10-minute soundtrack enhances the exciting atmosphere of the temple adventure!