clomping in circles, desperate for citrus, almost eating the intern
Recently, Quinns was tasked with hosting a 7 player game night, and rose to the challenge with
Herculean vigour.
In this episode, Matt, Quinns and intern Kylie discuss his breathtaking efforts. That means talking about Watson & Holmes (03:00), Escape from the Aliens in Outer Space (12:14), and a little card game called Bourré (19:55). Incidentally, Bourré is probably the only time that SU&SD will ever crossover with the NBA. Afterwards, the group slims down for a chat about some 3 player games, namely Gùgōng (27:34) and Chinatown (38:30).
Finally, the team answers a quick reader mail asking what table is best for board gaming. Big or small? Square or circle? That's right! We are beyond parody.
quinns at the oscars, paul in a gang, alien offices, rare husbands
We don't want to tell you how to live your life but you might want to put on a tie or a string of pearls or BOTH before listening to this 
very classy podcast.
The results of the inaugral Pearple's Choice Awards are in and noteworthy hosts Paul Dean and Quintin Smith discuss the games that won Best Expansion of 2016, Best Reprint and (of course) Best Game. They chat about some old classics they've played over the festive season, like City of Remnants and Galaxy Trucker. Finally, they want to tell you about a folk game that's come all the way from Peru.
2016 has been a spectacular year for board games and once again, next year looks even more exciting. This can't be sustainable. Or can it?
whisked away, friend-feasting, beating them until they're bulbous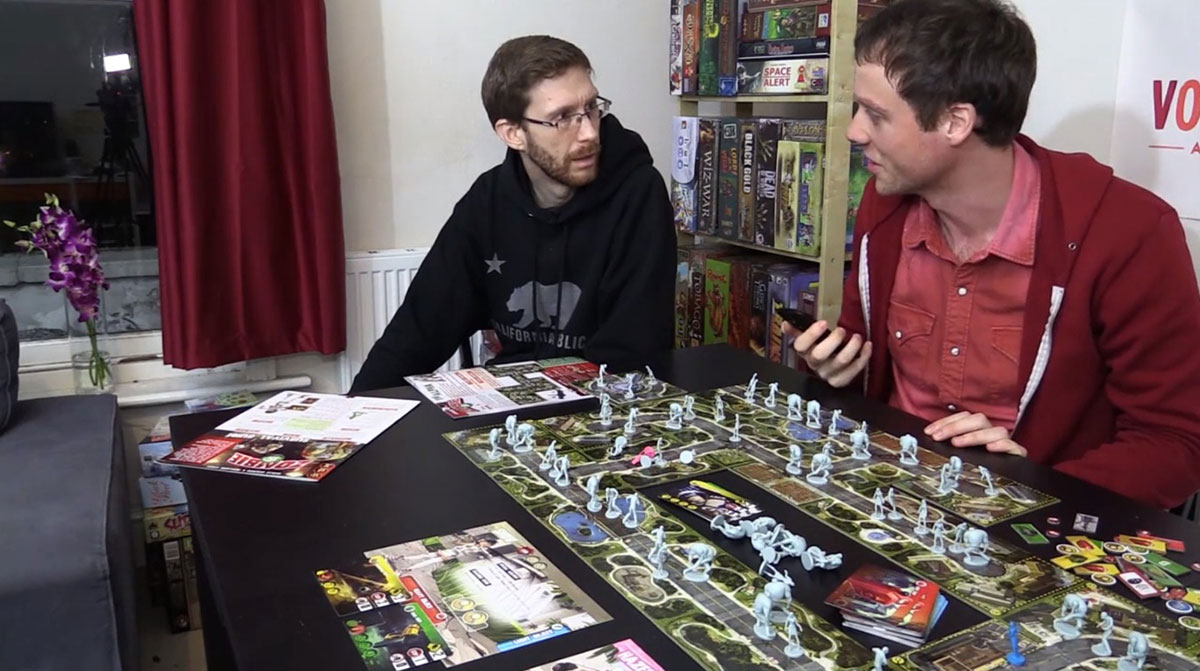 Paul
: Good morning, Quinns!
Quinns: Good morning, Paul!
Paul: You know what, I think it's going to be an exciting Games News this week! Let's get right into the Games News Forecast, beginning with a look at the satellite picture that shows a heavy cloud of zombies coming in from the north.
Quinns: That sounds like one of the all-time bad weeks.
Paul: Don't worry! It's just the forthcoming single-player campaign for Zombie 15'. If our review of that one slipped you by, you should know that we recorded it in a single 15 minute take.
malaysian jungles, amphibious cars, international phallus patrol, virgil was best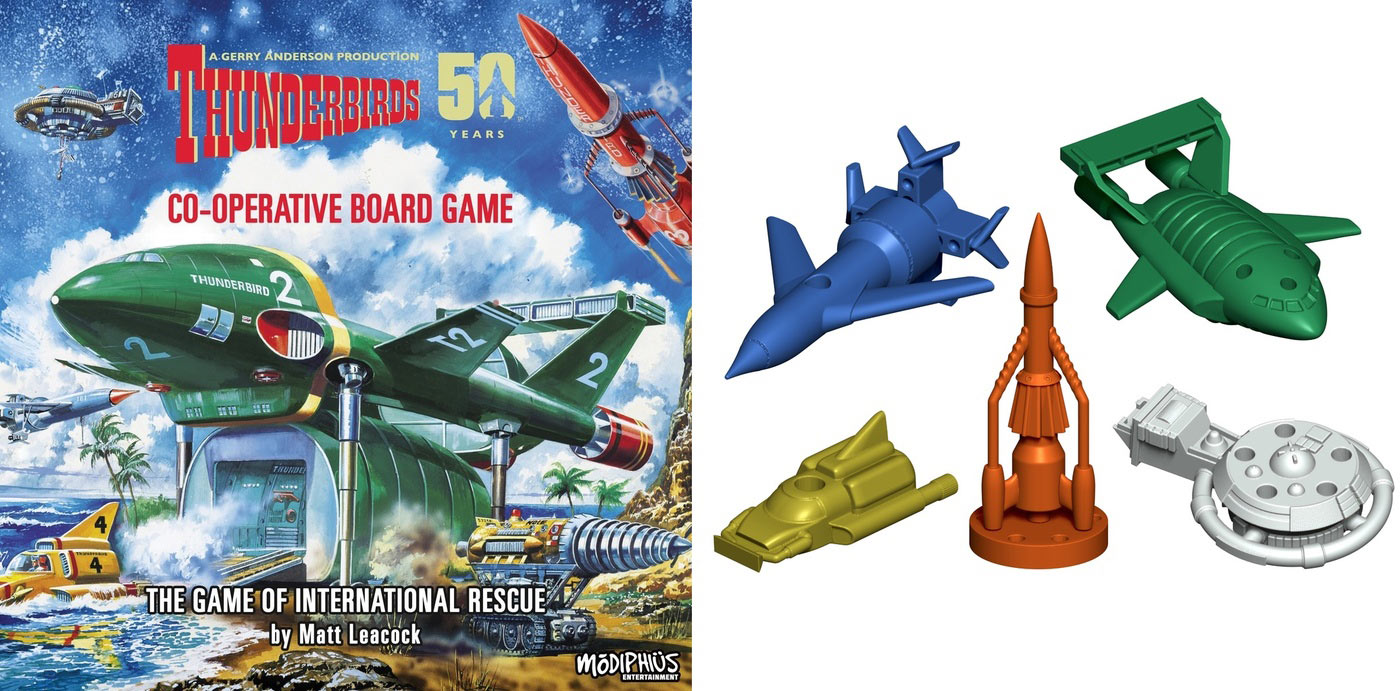 Quinns
: Very rarely do we flaunt our being English on this site, so I think we've earned the following:
THUNDERBIIIIIIRDS BOARD GAME BOX ART REVEALED! And it's got Thunderbird 2 dropping a little Thunderbird 4! F*** yes!
Back off, America! This box is ours. Oh, I vooow to theeee, my coountry, that I will buuuy this booox...
If you don't know what Thunderbirds is (or if you know it by its name in the Czech Republic, "International Phallus Patrol"), I explained it in detail here, when this board game was first announced. And let's be clear, this isn't some cheap tie-in for the 50th Anniversary of Thunderbirds. It's being designed by Matt Leacock, designer of amazing co-op games like Pandemic, Forbidden Island and Forbidden Desert. It might not be shit!
review, Escape from the Aliens in Outer Space, spreading the love, Halloween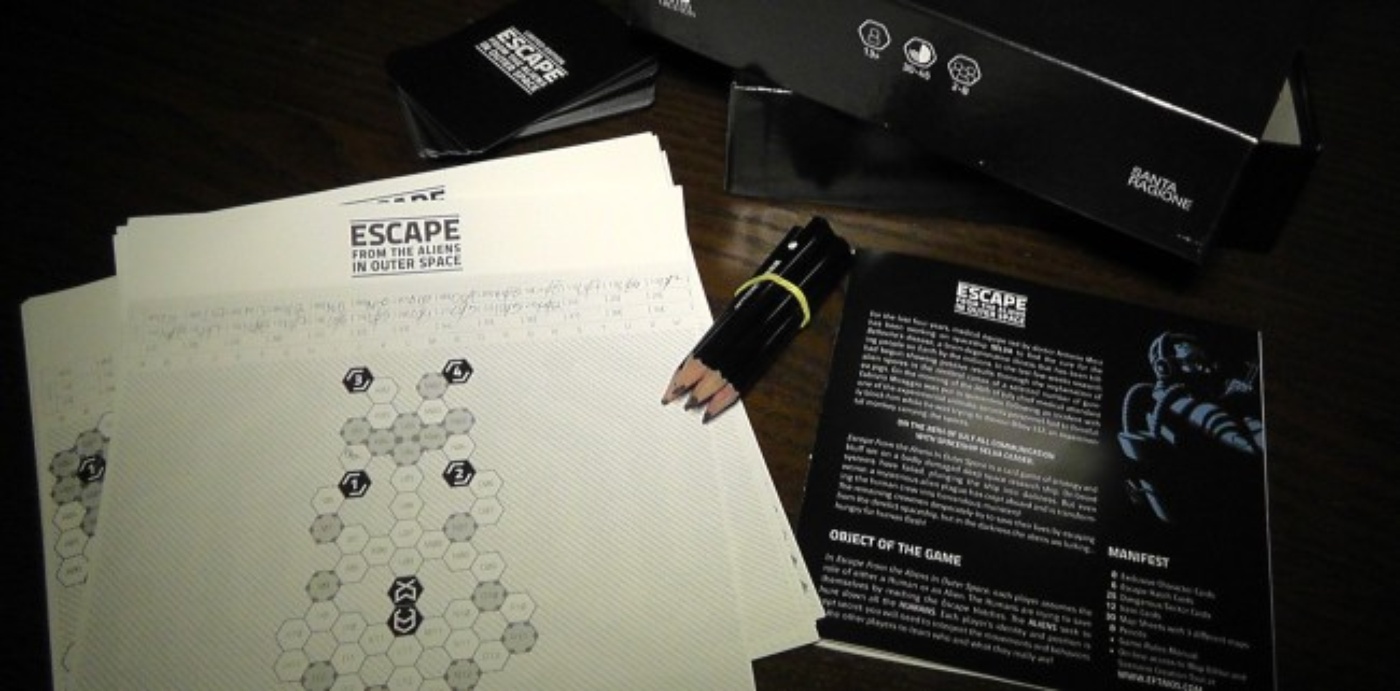 Quinns:
We didn't provide the most glowing of reviews in our recent Halloween Special, which raises a question. What would we actually choose to play on Halloween here at &SD?
Absolute no brainer. Say hello to Escape from the Aliens in Outer Space. Not only is it much smaller and cheaper than Arkham Horror, while Arkham has a grim setting, this game is genuinely horrible.
All you'll find in the box is a thin handful of cards, a handful of black and white paper maps and a second handful of pencils, but what the game achieves with them… it's just alchemy.