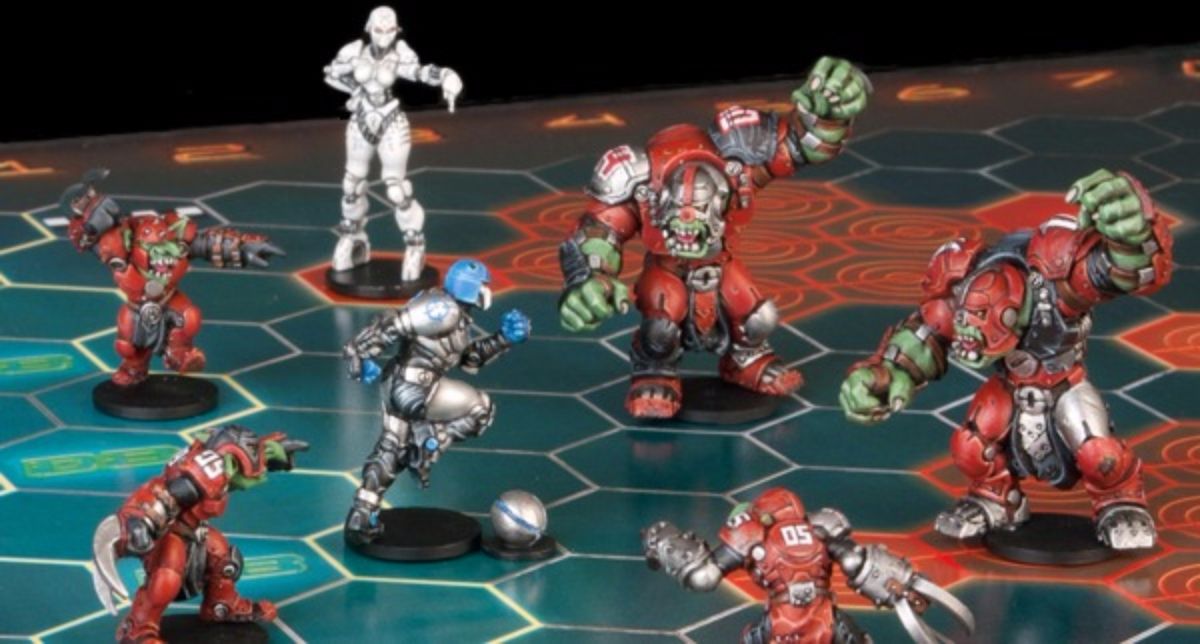 [Everybody, please give a warm welcome to Matt Drake of stellar review site Drake's Flames. Matt's going to be dropping by from time to time with reviews of giddier board games than we usually cover- think miniatures, dice and prolonged whooping.
In other words, it's his job to make sure SU&SD doesn't disappear up its own bottom. Take it away, Matt!]
In the future, sporting events will be part displays of athletic prowess and part gladiator death matches. You will be able to watch your favorite player dodge past the defense to score a magnificent shot on the goal, and then you can watch your OTHER favorite player grab that first guy by the scrotum and throw him like a frisbee. This sport of the future will be called DreadBall, and it will be awesome.
Read More