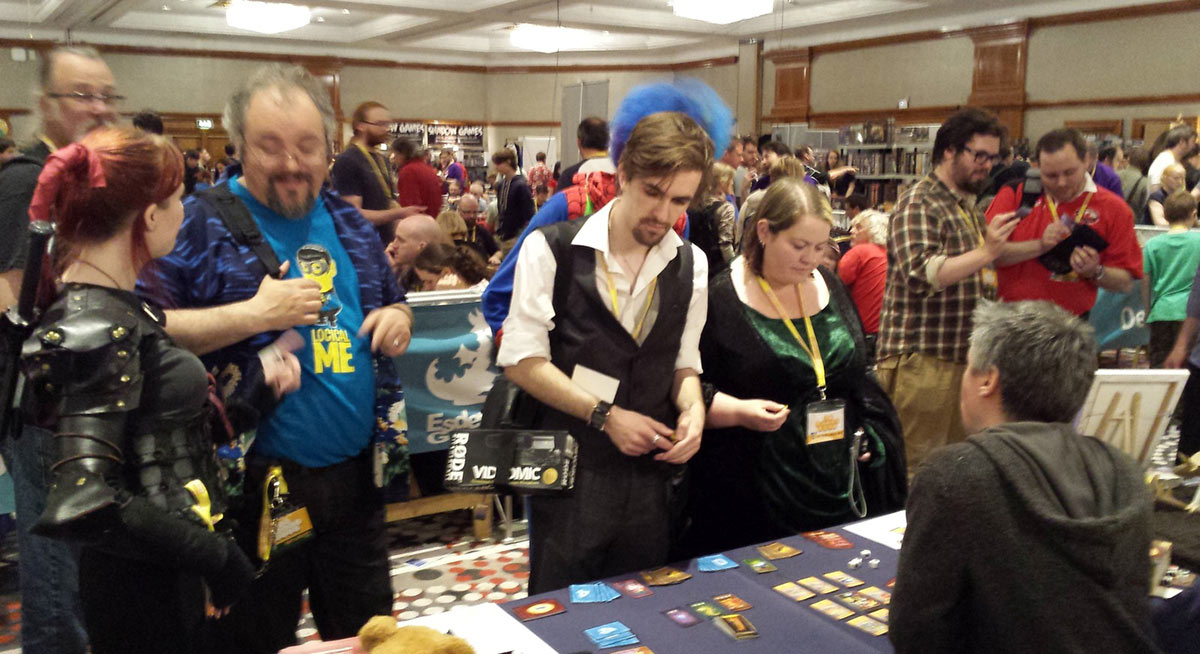 Quinns: Hello everybody! I'm coming to you live from SU&SD's sealed Con-Tamination Chamber, where I'll be sitting until any convention germs I'm carrying are long gone. It's nice in here! It looks a lot like Matt's bathroom, actually. Matt might have just locked me in his bathroom. I'm not sure. He pushes a slice of toast under the door twice a day.
I was at the UK Games Expo this weekend, while I heartily recommend to anyone who'd consider going. It's grown considerably in recent years, and it was a lovely space to buy games, try games, and attend all sorts of special events.
Today I want to tell you about the best unreleased games I got to see there, including a new Vlaada Chvátil party game! Oh, yes.
Read More