Downton Abbey, an accident, 300 games, 800 spiders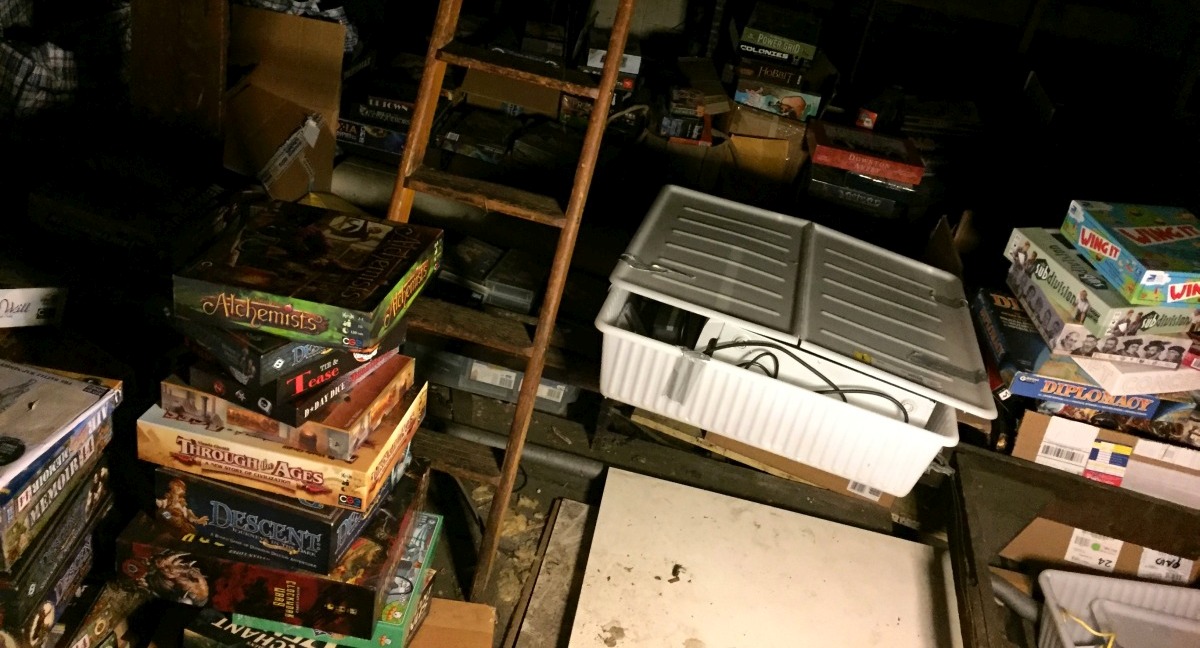 Quinns
: Ladies and gentlemen, roll up! It's time for a new series where we take a look a team SU&SD's board game collections. Come and see! Be amazed. Be aghast. Be envious. Comment with thought-provoking assertions like "why do you have that game it is bad".
You guys will have seen my collection in the background of loads of SU&SD videos, but I don't think you've seen the work that goes into it. Come with me today as I perform... a CULL.
the paint on your mouth, the crab on your chest, the noblest of dogs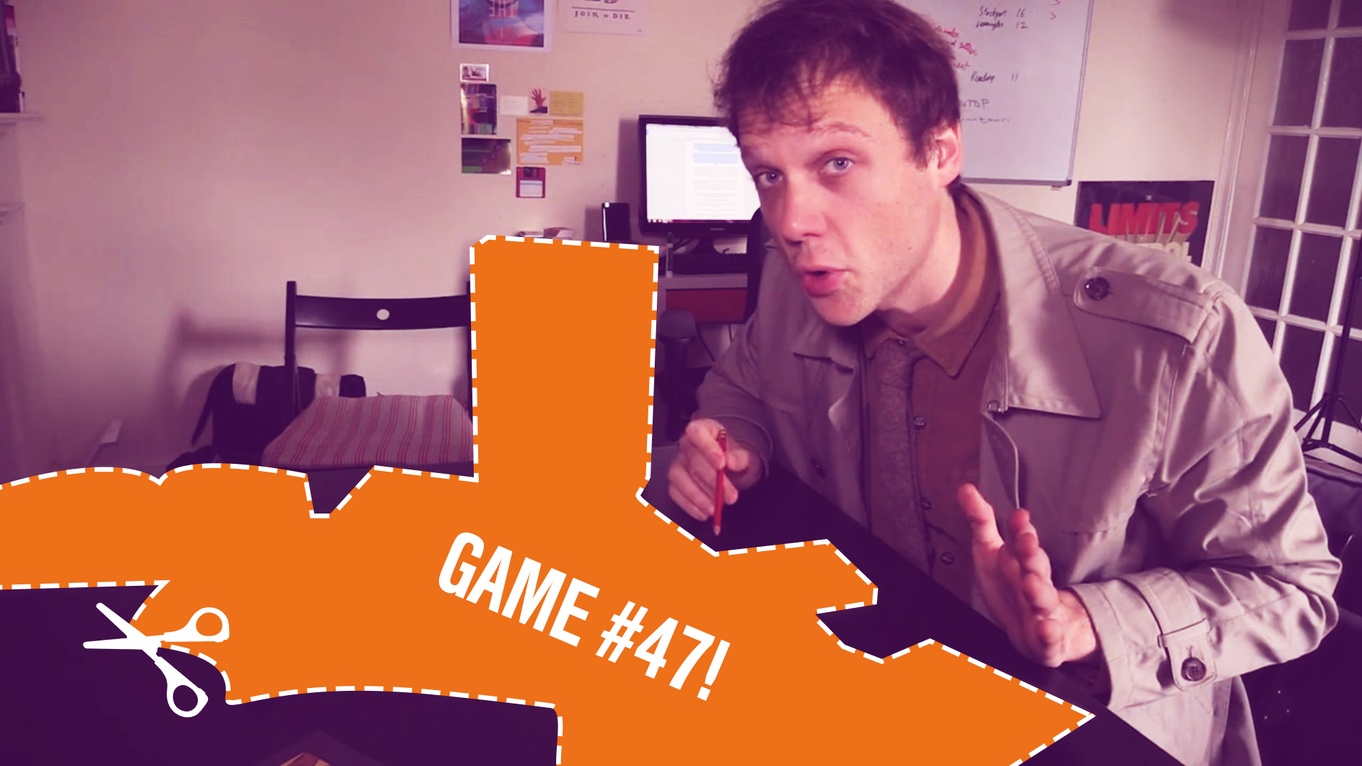 Quinns
: RETRIEVE YOUR OFFICIAL SU&SD-BRANDED MOIST TOWELETTES! It's about to get hot in here.
Last year we presented something never-before-seen in board games. Our Top 25 Board Games, Ever was a list of our most favourite games ordered from least-most favourite to most-most favourite. Ever since then, the SU&SD Supercomputer has been calculating a method by which we could possibly top this. Last week, it provided a schematic for something... incredible.
The science behind the following Top 50 is complicated, but in layman's terms we'll be "publishing" "instalments" every day this week, and beyond(!).
Enjoy, everybody.
go after him, he's winning, get him, kill his parents, why are you all looking at me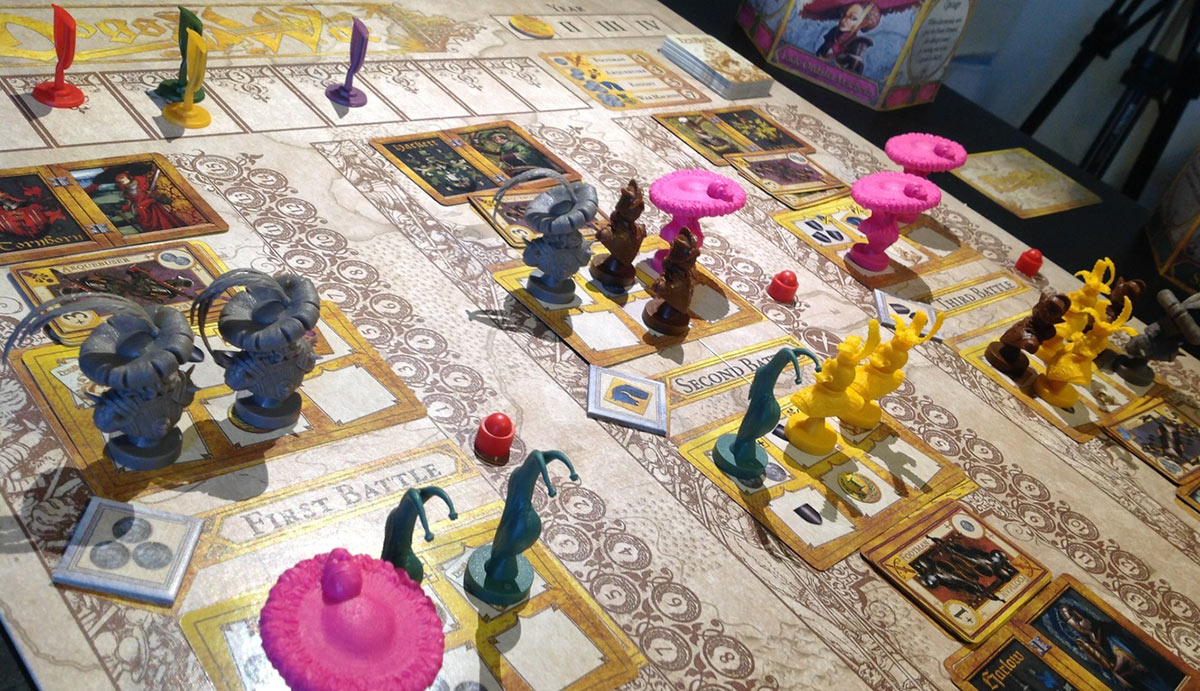 Quinns
: This was meant to be a video review. Alas, my PC overheated. Repair parts are already enroute (thank you, indomitable
Gold Club members!
) but the show must go on, so I need you guys to imagine
everything that follows
with the glitz of a fancy video.
Picture the light playing over linen-finished game boxes. My powerful arms cradling components as if they were a baby animal. The caramel baritone of my voice.
You see, it's important for your board game collection that you take Dogs of War as seriously as possible. It turns out this is a fantastic game. It's also a terrible, friendship-sundering thing that made me more angry than a game's made me in months.
Let's get started. There's a war on, and you need to pick a side.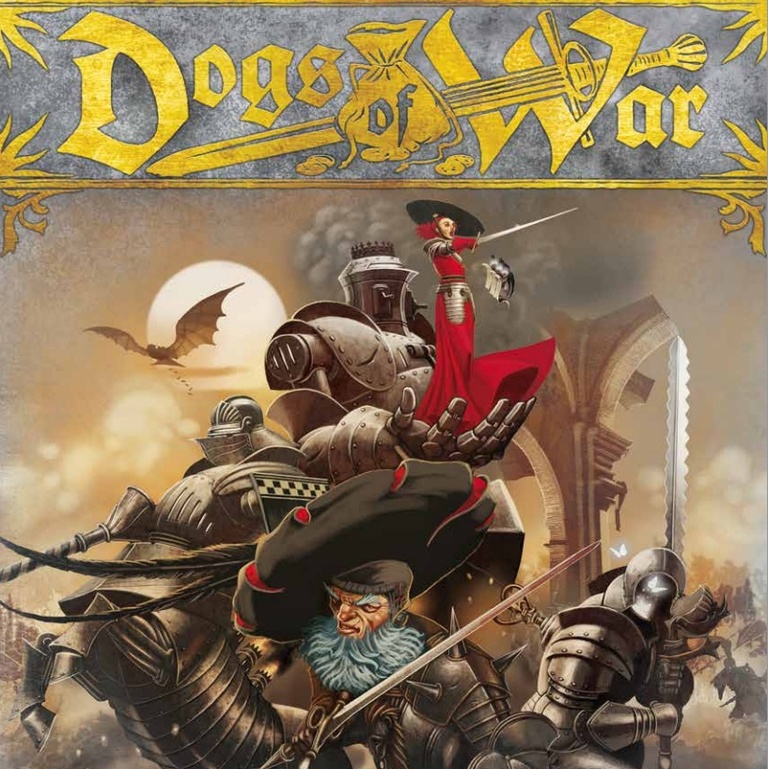 Dogs of War is an elegant game set in a steampunk-influenced renaissance universe. Noble houses engage each other in a series of fierce battles, and it's up to the players and the Dogs of War they control to deploy their private armies in support of whatever house they wish to favor. Clockwork knights and imposing war machines shift the tides of war as they enter the battlefields, but the interest of their Dog of War captains actually lie in the rewards offered by each noble house to its supporters. Each Dog of War has a special ability that helps them claim influence, win battles, or betray the house to which they've sworn allegiance!
Dogs of War is not a game of pure military power, but rather a game in which deception and betrayal often lead the way to a decisive victory. The goal for the Dogs of War is to earn the most power by the end of the game. Thanks to thoughtful game design and development, there are many ways to achieve this, like defeating other captains in battle, getting rewards from the Houses you help, amassing gold and troops, and most importantly, gaining influence with the most successful Houses.