What happens in il castillo, stays in il castillo, (until revealed during scoring)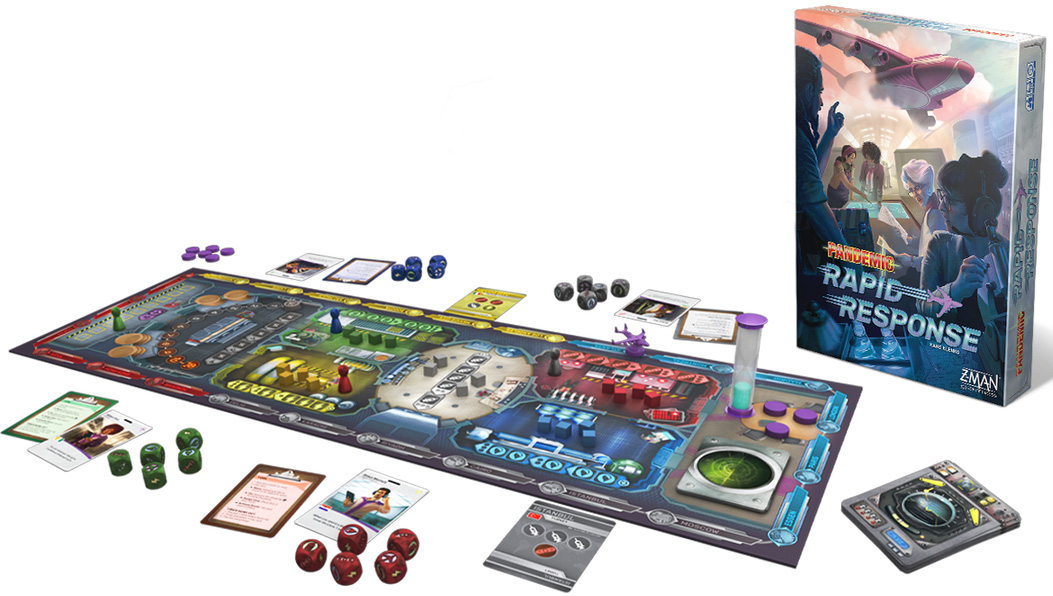 Ava
: Welcome all, to the Chronicles of Newsia. It's chronicles month this Majune at Shut Up and Sit Down, and we're here to bring you the newest, most ancient tales bound in the thickest volumes of web-based e-vellum. Inside this dusty tome you'll find tales of winners, losers, sickness, war, dragons, castles, birds and Belgium.
Sit down, young acolyte, and let me tell you the okay news.
Quinns: Wow. I think this is going to be SU&SD's best Chronicles Month *ever*.
Embassador Toadly, crap magicians, delicious minerables, roly poly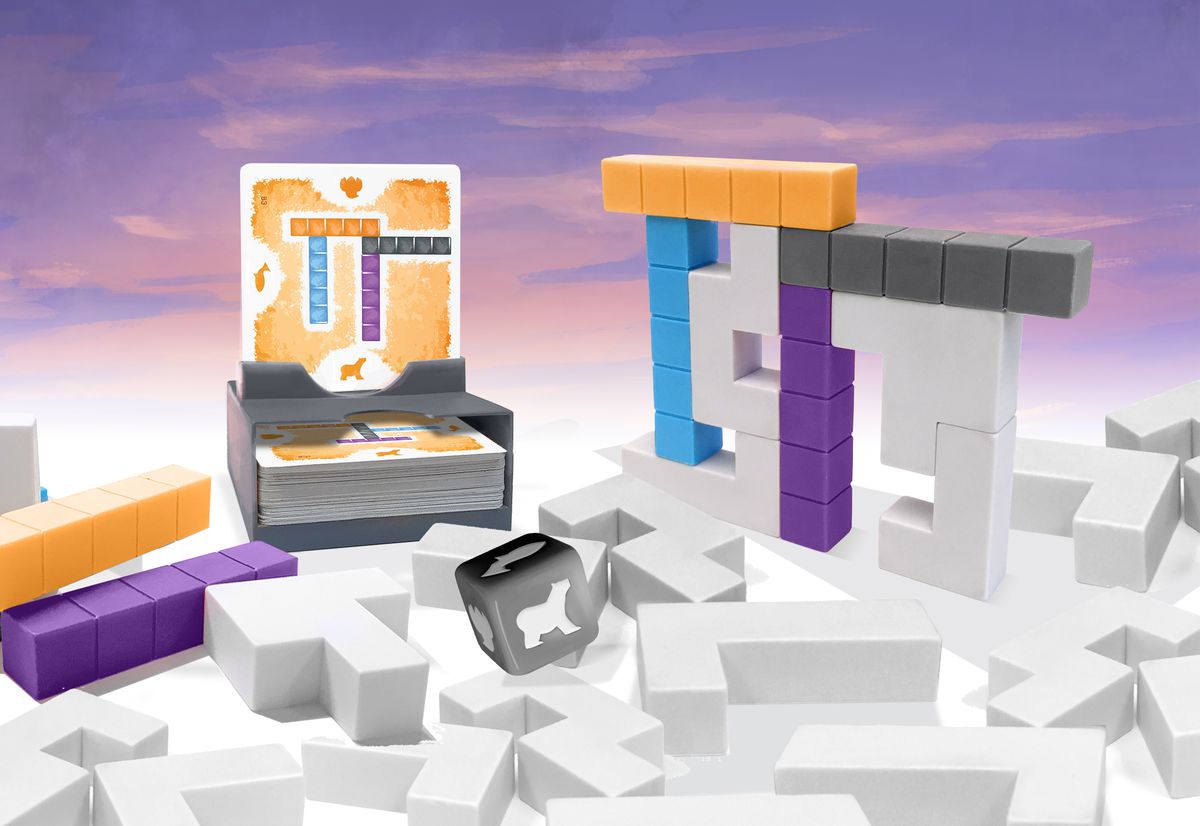 Quinns
: Matt, I started reading
a book on the history of gambling
on the weekend and I can't stop telling all of my friends FACTS.
Did you know that roulette, one of the coolest-looking games of all time, was invented by the English? And did you know we called it roly poly? I'm relieved to say that the French got their hands on it and began rebranding the wheel almost immediately.
Matt: That's--
Quinns: Did you know that in the world's first casino was the Ridotto in Venice, opened in 1638? Public displays of excitement or sadness were forbidden, but there was a darkened Chamber of Sighs where "unlucky gamblers could moan with despair."
Matt: Quinns, you know the rule.
Quinns: ...
Matt: Tell me the rule.
Quinns: ...when there's work to do, facts have to wait.
the bandanna envelope, gloopy minis, reavin' kids, matt's 5 memories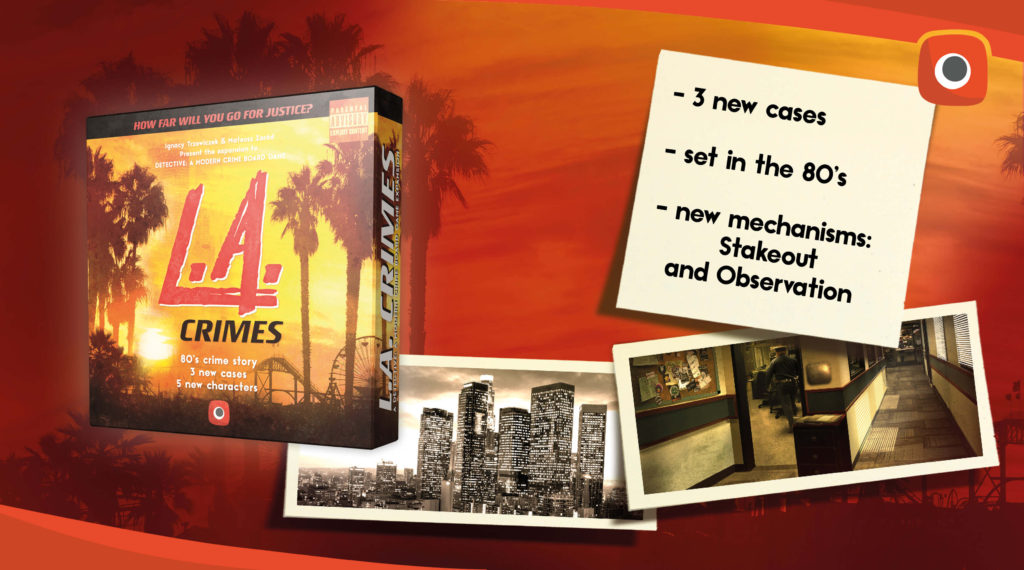 Quinns
: Today I'd like to welcome a relative newcomer to the news, it's SU&SD's own Matt Lees. Matt, please climb up from under the news desk.
Matt: I'd really rather stay under here, Quinns – it's cold up there and I'm ever so toasty in my nest of chewed-up Netrunner cards.
Quinns: If you won't come to the news, then the news will COME TO YOU
Matt: Please stop inserting stories into my mouth and face, I'll do the news I'll do it I will
a greek salad and a can of coke, a bunny with a big hat, a booger set ablaze
Pop on your monocle and climb into your biggest chair, because this is a podcast where we are most definitely
the bad guys.
First off, Matt and Quinns discuss the be-hyped box of Detective: A Modern Crime Board Game with the help of some royalty-free music. Next, the pair shatter a few dreams with their description of Disney's Villainous board game. There's then a quick discussion of Cryptozoic's Wallet, in which a mob boss has the wallet of a... 9-year-old boy? Finally, the group plumb the depths of Google in a few rounds of Weird Things Humans Search For.
Enjoy, everybody! And look forward to podcast #84, because it's gonna be a stormer.
indigestion expansions, cardboard cloth, sad wolves of the 1990s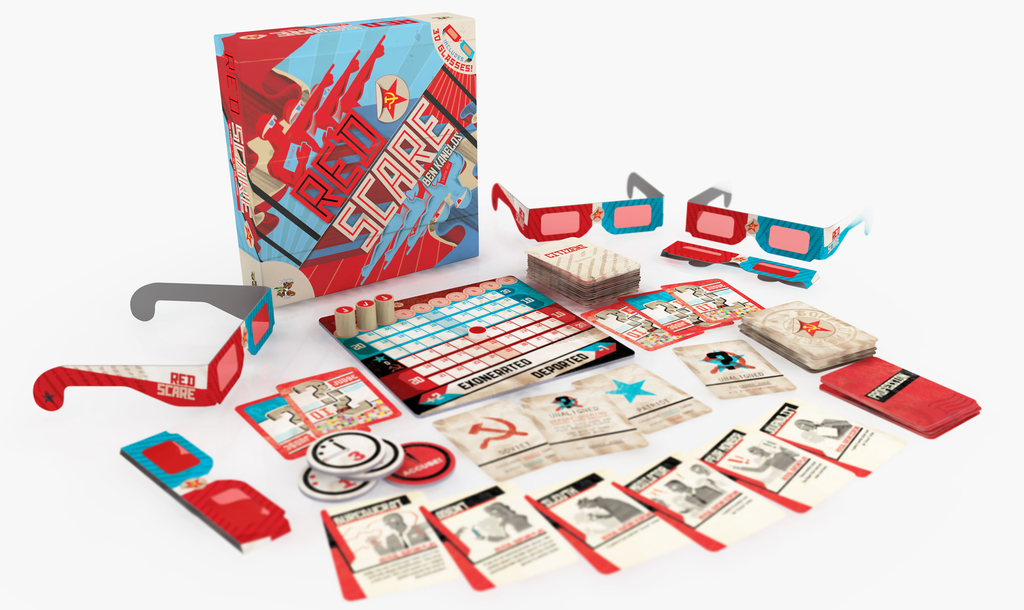 Paul
: Oh my GOODNESS
Red Scare looks very interesting indeed
! This is officially Paul's Most Exciting Game of the Week, without a doubt, with its fancy social deduction, special glasses and double agents. SPECIAL GLASSES, I hear you shout! In glee! In awe!
Y'see, everybody is playing a team of FBI agents who know that somewhere in their midst are communists that they absolutely have to rat out. Everybody sports a special pair of glasses and, depending upon which ones you wear, you can read certain secret text written on some of the game's many cards, while remaining completely blind to other text. This is a wonderfully simple idea and I'm immediately thrilled at the idea of players trying to convince one another of what they can or can't see, blusteringly bluffing and desperately trying to get someone else to confirm (or deny) that things are (or aren't) what they seem.
Quinns: What a concept, indeed! I'm very excited to test this box from first time designer Benjamin Kanelos. If you were wondering about the box's striking appearance, this is actually yet another work from Ian O'Toole, who does the layout and illustration for all the breathtakingly lovely new Vital Lacerda games like Vinhos Deluxe. What a guy.
Are we entering an age where artists get as much kudos as designers? Being an enormous fop, I hope so.