blindfolded bacon, divine dice, the golden bottom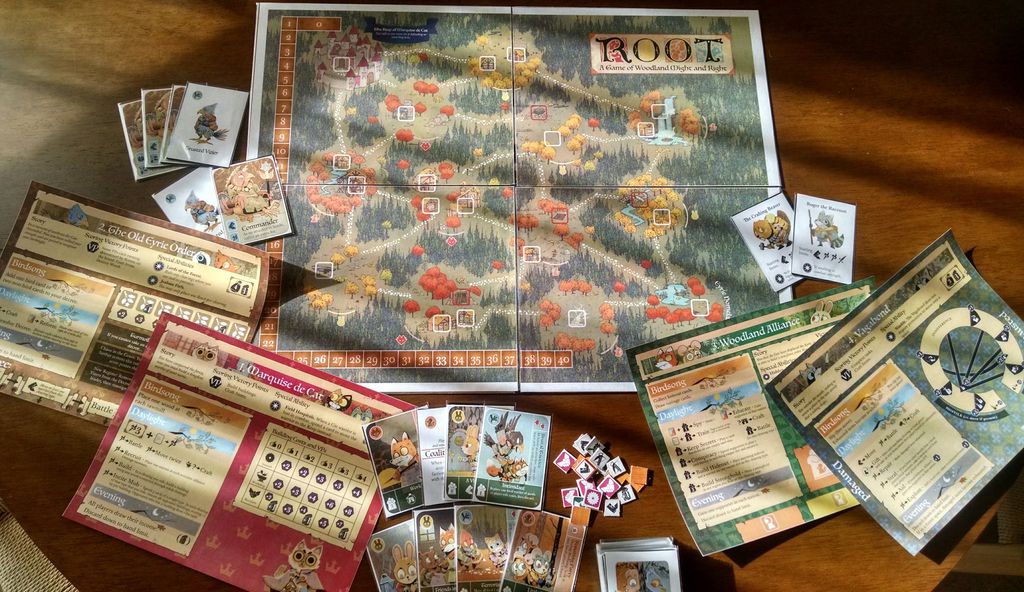 Quinns
: Paul, there's so much Games News to unload off the Games News truck today. We have to get it in before it spoils in the sun.
Paul: Oh NO. These headlines are supposed to be refrigerated, this story isn't packaged properly, this one has started leaking…
Quinns: Huh, here's something interesting we don't usually put on the shelves, a tale of a Kickstarter gone sour and plagiarism accusations. We don't usually start off the news with high drama, but I'm not sure this is a story we can ignore.
Kissing Cogs, Slumped on a Bump, Sticky Cake, Rich Beef Sausages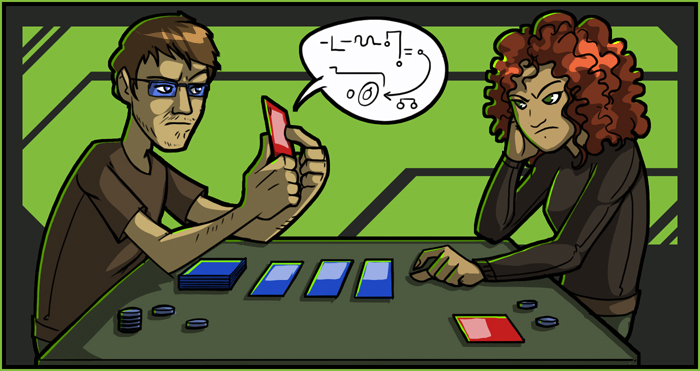 Paul
: Matt it's nearly Friday, how are we only now poking our way into the top 40? Why did we take on this challenge?
Matt: Trains.
Quinns: He's a goner, Paul. There's nothing we can do for him now. PRESS FORWARD.
Downton Abbey, an accident, 300 games, 800 spiders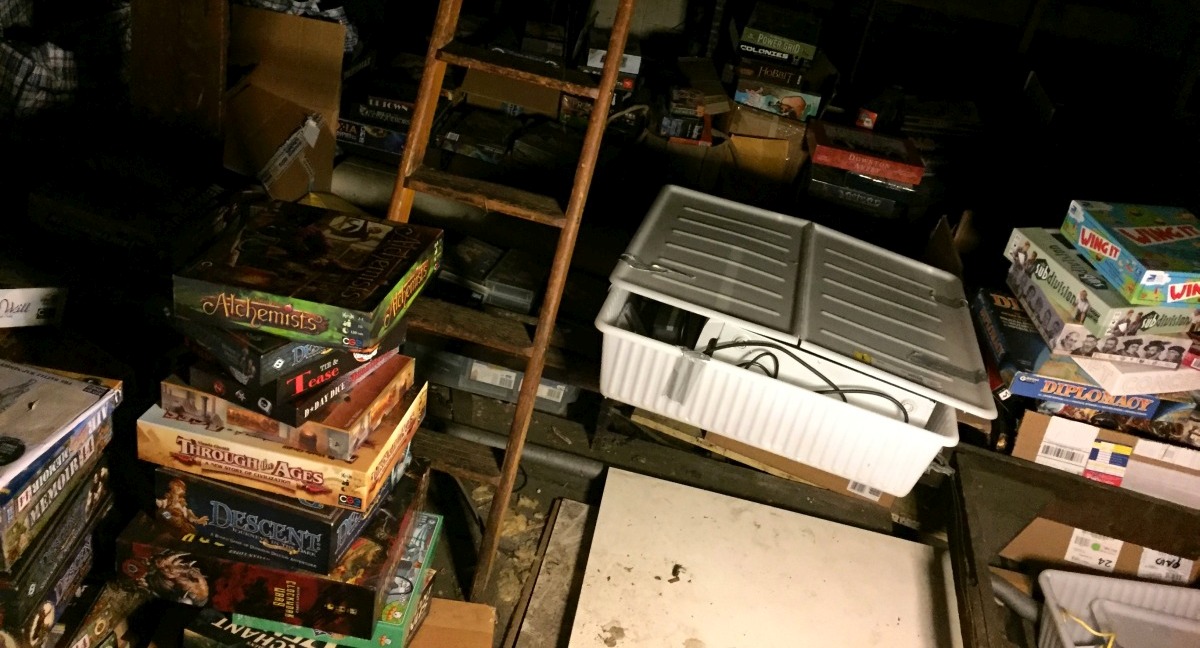 Quinns
: Ladies and gentlemen, roll up! It's time for a new series where we take a look a team SU&SD's board game collections. Come and see! Be amazed. Be aghast. Be envious. Comment with thought-provoking assertions like "why do you have that game it is bad".
You guys will have seen my collection in the background of loads of SU&SD videos, but I don't think you've seen the work that goes into it. Come with me today as I perform... a CULL.
capitalist marmiteitalian relativeshello mister senator how are you today
Could this be the end for Shut Up & Sit Down? The year has barely started and yet it already seems that Quinns is... is leaving us? For a board game?
Face it, this was inevitable. We all knew the day would come. But why, of all games, was it Concordia? What's so special about it? And how will Matt and Paul cope with the news?
That's a lot of questions, but fear not. All these and more are answered in this video. Probably. Maybe.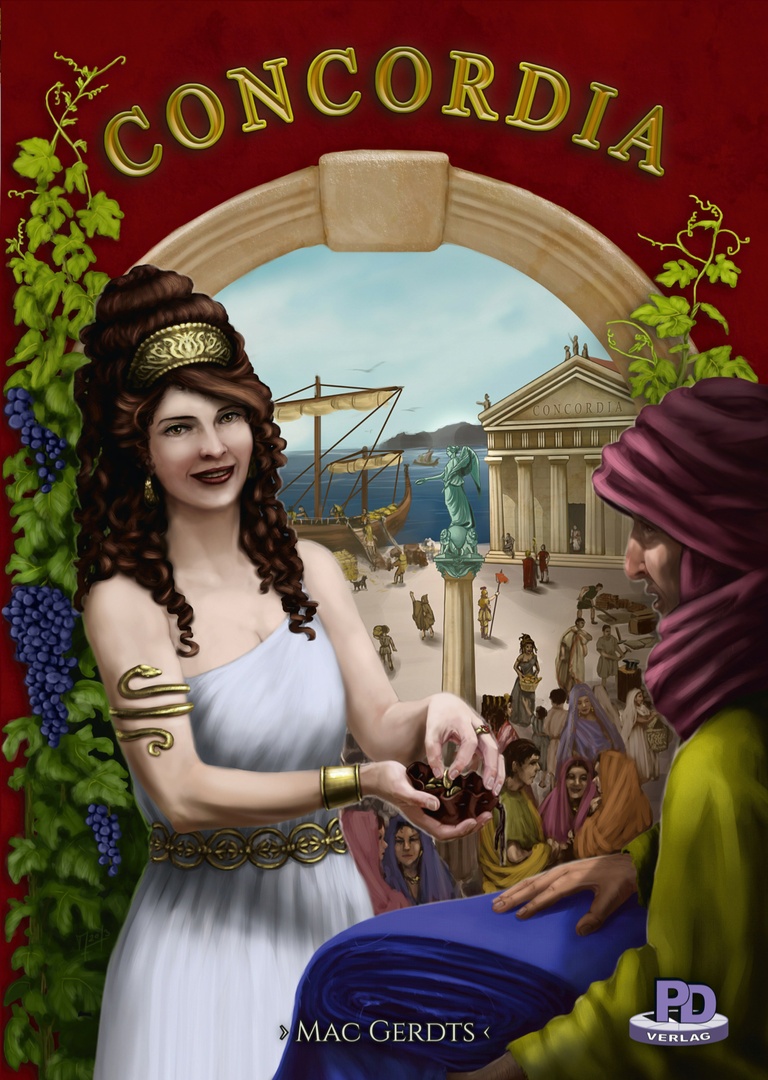 Concordia is a peaceful strategy game of economic development in Roman times for 2-5 players aged 13 and up. Instead of looking to the luck of dice or cards, players must rely on their strategic abilities, watching their rivals to determine which goals they're pursuing and where they can outpace them. Colonists are sent out from Rome to settle in cities which produce bricks, food, tools, wine, and cloth.
15 year olds, stow your bum, Russian railyways, restart.quinns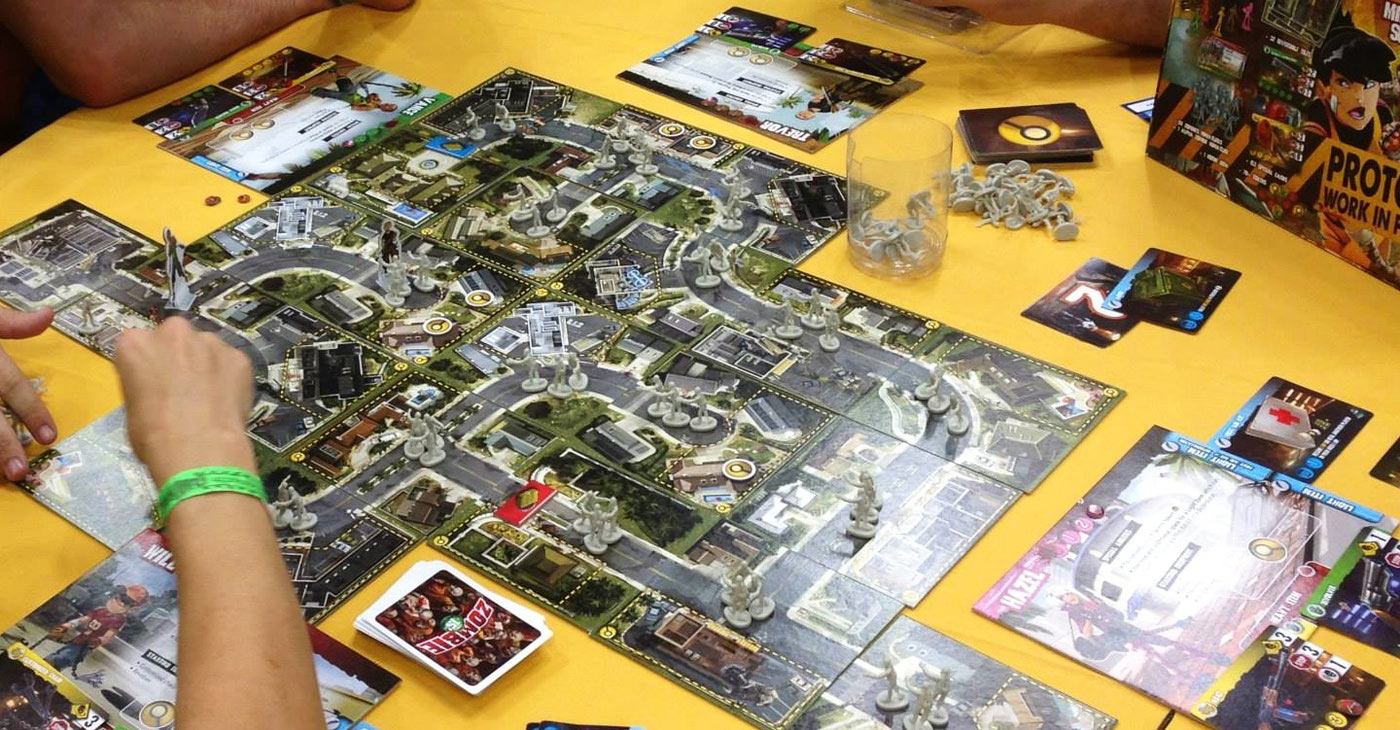 The Shut Up & Sit Down Supercomputer
: I have spent the week exhaustively probing and sampling the corpses of Quinns and Paul, and have arrived at a conclusion: They are still dead. Therefore I shall continue to transmit the "Games News" as if they were not. I recommend that you all perform the human act of "denial", as it sounds quite soothing.
Paul: Good morning everybaby!
Quinns: Paul, I cannot believe this. You will remember that two months ago I performed such that the people should buy real-time game Escape: The Curse of the Temple.
Paul: I remember it well, it made me birth eight giggles from my larynx.
Quinns: What a friend. But this week Queen Games has announced Escape from Zombie City. A tremendously similar game of rolling dice and escaping zombies, this time taking 15 minutes instead of 10. Just after I told everyone to buy the first Escape!
Paul: That is the limit!
Quinns: Stow your bum! This story gets even crazier.