Kissing Cogs, Slumped on a Bump, Sticky Cake, Rich Beef Sausages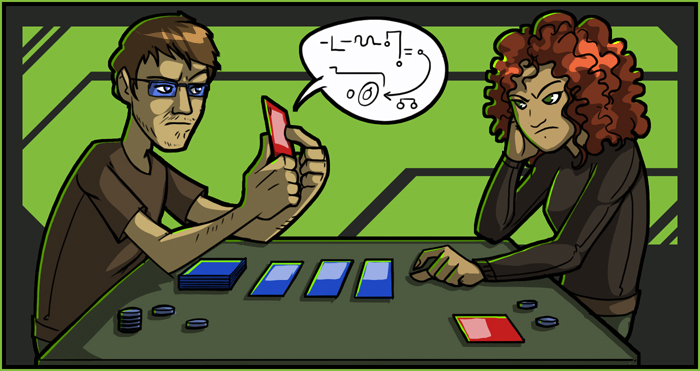 Paul
: Matt it's nearly Friday, how are we only now poking our way into the top 40? Why did we take on this challenge?
Matt: Trains.
Quinns: He's a goner, Paul. There's nothing we can do for him now. PRESS FORWARD.
reeking of solvents, bloated with hope, an early sumo, a vital box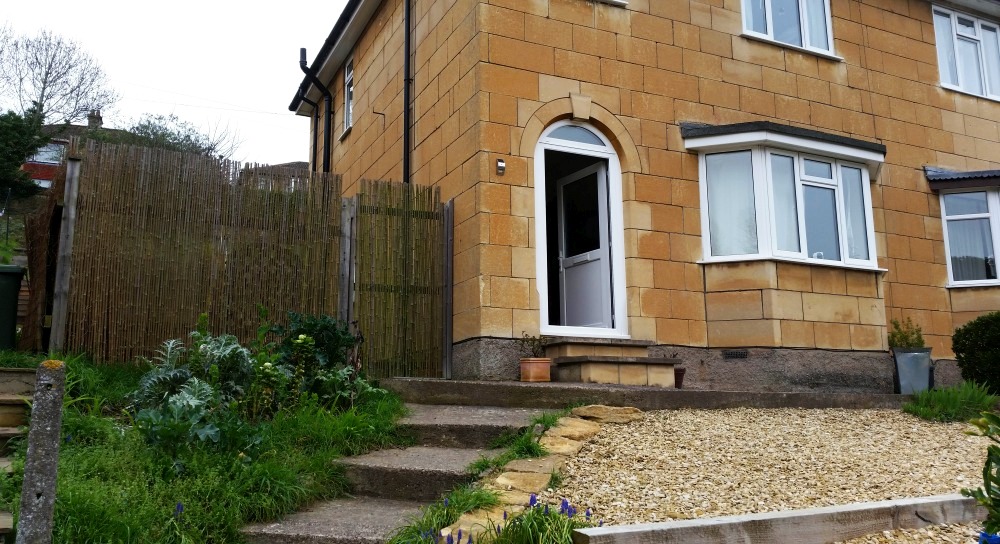 [Our series on the collections of our writers continues! Today it's the turn of long-time contributor Matt Thrower. If you missed our previous entries, you can now navigate to them using those buttons on the right. Enjoy, everybody!]
Thrower: Well hello there! Nice of you to stop by. Hope you had a good journey. It's rare we get the chance to entertain adult visitors, with all the space the children take up. So, please, let me show you round the house.
The first thing you learn as a parent is that every other parent lives in a pristine house. Even when chasing after kids has left them looking like exhausted pandas, their houses are still clean and tidy. Naturally, ours has to be the same. We'd all be happier if everyone could drop this charade and wallow in their familial filth. Anyway, it's nice to have someone here who might appreciate the results.
Hang your coat up over there...
hidden royalty, leverage your swans, sonar talents, jamiroquai, verdun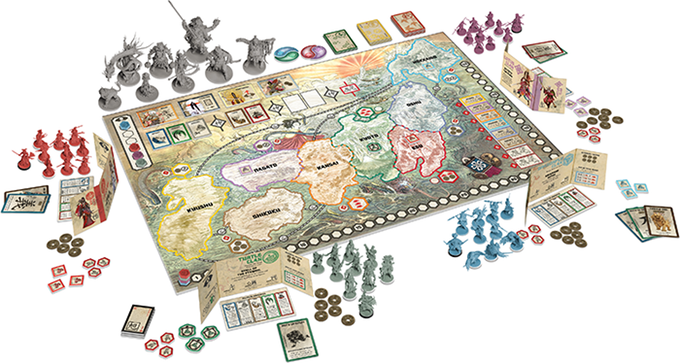 Quinns
: OH MY GOD YOU'RE BACK.
Paul: OH MY GOD I'M BACK.
Quinns: OH MY GOD.
Paul: Did I miss anything while I was aw-
Quinns: ONLY THE GIGANTIC RISING SUN KICKSTARTER, THE CAMPAIGN FOR THE GRIZZLED, THE BIG NEWS ABOUT RUNE WARS AND THIS CRAZY NEW MUSIC MIXING GAME.
Paul: …Were you eating properly while I was gone?
wooden spaceships, expensive tissues, carrot resources, werewords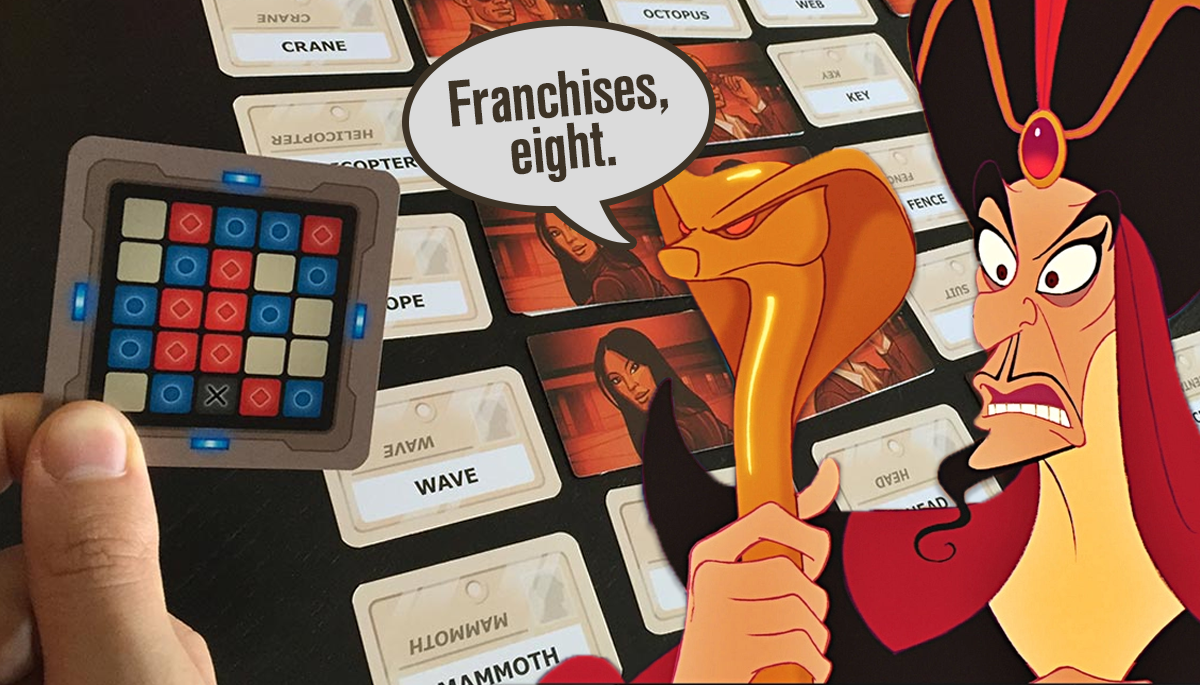 Paul
: My goodness! We start the news this week with the continuing success story of Vlaada Chvátil and Czech Games. Two new, licensed versions of
Codenames
have been announced,
themed around Marvel and Disney
. Surprised?
I can't say I'm ever likely to buy or play either of them, nor that I'm at all invested in the worlds of either of these entertainment giants, but I do see this as a wonderful way to bring different kinds of licensed games to more players, particularly families, beyond another bloody Monopoly, as well as for Czech Games to earn more well-deserved cash. If someone tells me, in twenty years, that they got into board games through trying to interpret obscure clues about Frozen characters, I'm going to be okay with that.
Okay, hold on, there is also comic potential here. I'm sure there's all sorts of hilarious clues you can give if you want people to guess both a talking candlestick and a singing elephant, or something slightly sassy you can say about Spider-Man, Victoria Hand and Captain America. Maybe? I don't actually know anything about comics. Is Garfield DC or Marvel?
Paul's Cool Zone, Nautical nudges, entombed with Carcassonne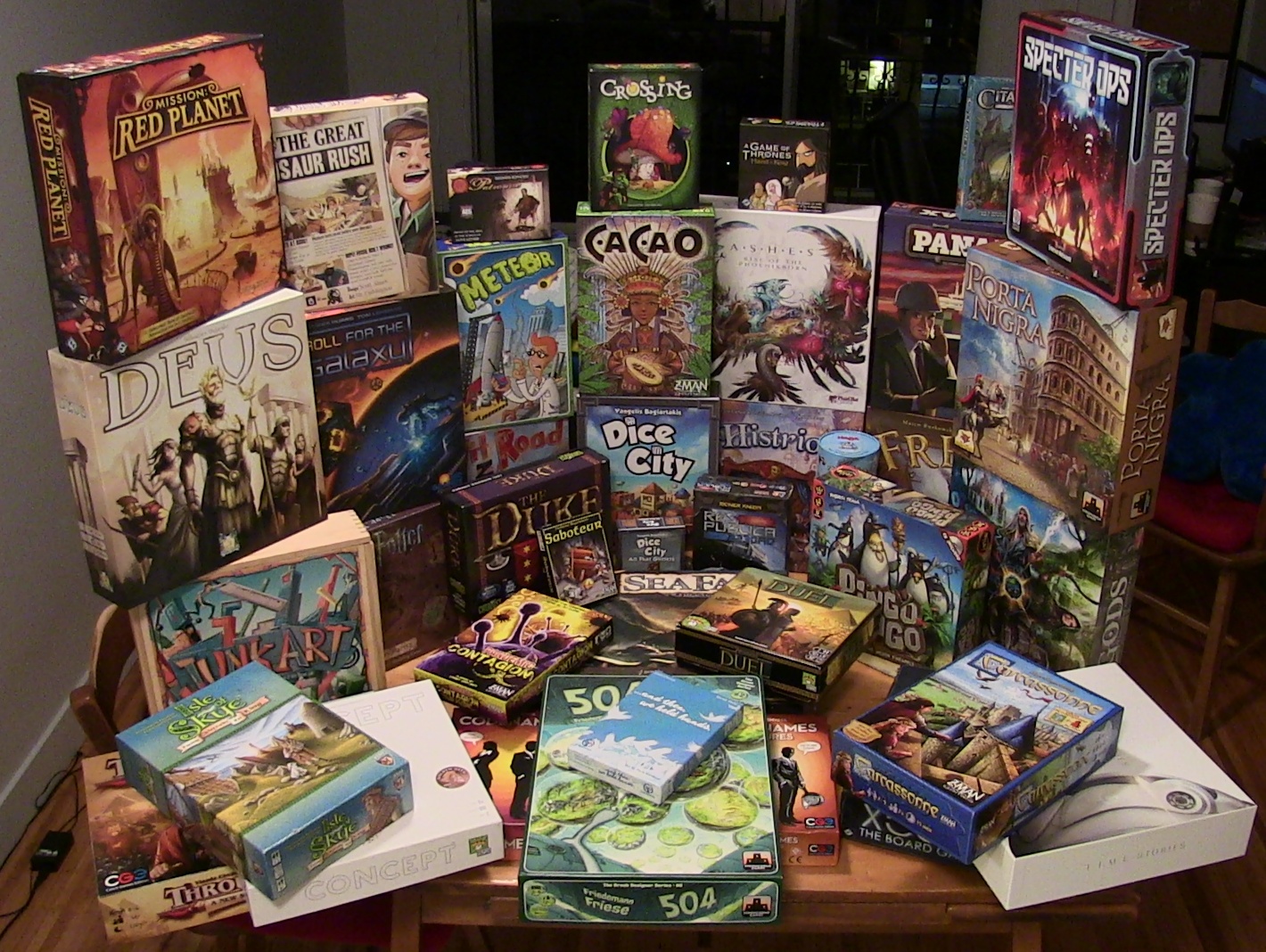 Paul: Welcome! Welcome to a very particular corner of my home. While apartment life in Vancouver doesn't afford me the sort of cavernous attic that we peeped into when Quinns talked about his game collection, I do have a very particular place where I keep mine, all safe and warm and pristine...
Downton Abbey, an accident, 300 games, 800 spiders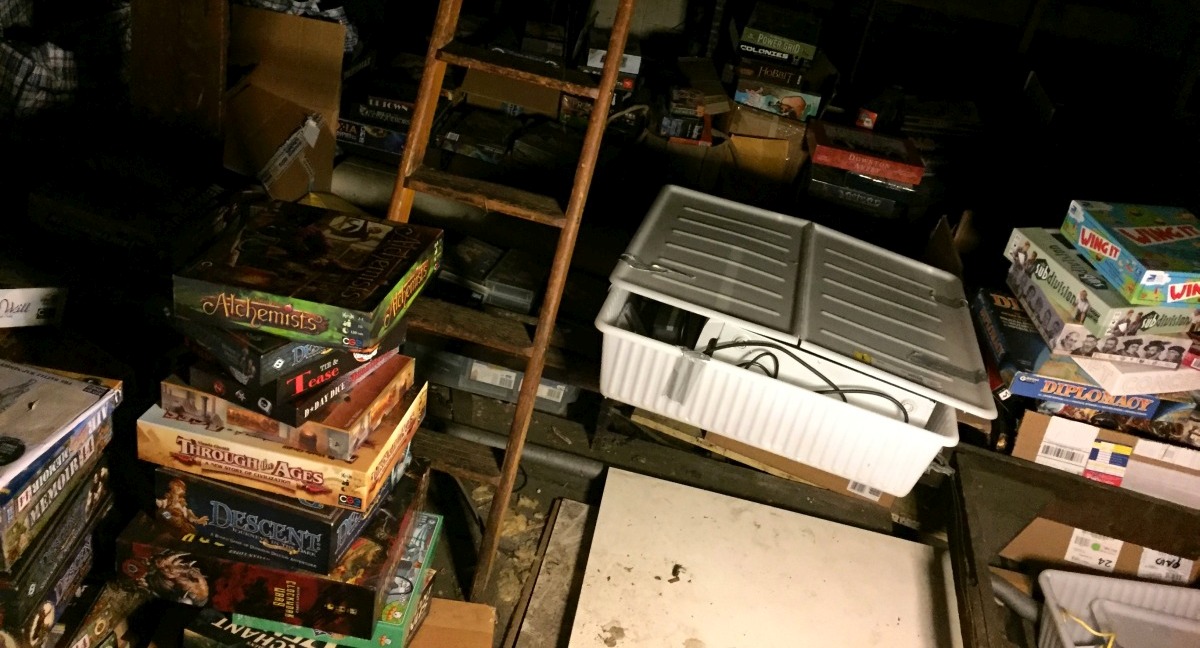 Quinns
: Ladies and gentlemen, roll up! It's time for a new series where we take a look a team SU&SD's board game collections. Come and see! Be amazed. Be aghast. Be envious. Comment with thought-provoking assertions like "why do you have that game it is bad".
You guys will have seen my collection in the background of loads of SU&SD videos, but I don't think you've seen the work that goes into it. Come with me today as I perform... a CULL.
eric's miniature family, audience jerks, soda jerks, too many ghouls, too many dreams
Oh dear! After a metaphorical explosion of our recording equipment at Gen Con '16, this is all we could salvage from our two live shows. Please don your protective masks and take turns passing the blasted husk around.
The first 30 minutes of this ash-smelling podcast feature Paul, Quinns and our miniatures columnist Eric Tonjes discussing some highlights from the show, including the Runewars Miniatures Game, Pandemic: Reign of Cthulu, Arkham Horror: The Card Game, Conan and the real-time tile laying game of 4 Gods. Exciting, right? Not as exciting as the second half, friends! Paul and Quinns were able to snag an interview with a little designer by the name of Vlaada Chvátil.
But this doesn't have to be a disaster-cast. Did you go to Gen Con, or have some otherwise transcendant board gaming in the last few weeks? Why not leave us a comment telling us all about it!
boatylicious boats, paul's broken jungle, wooden lemons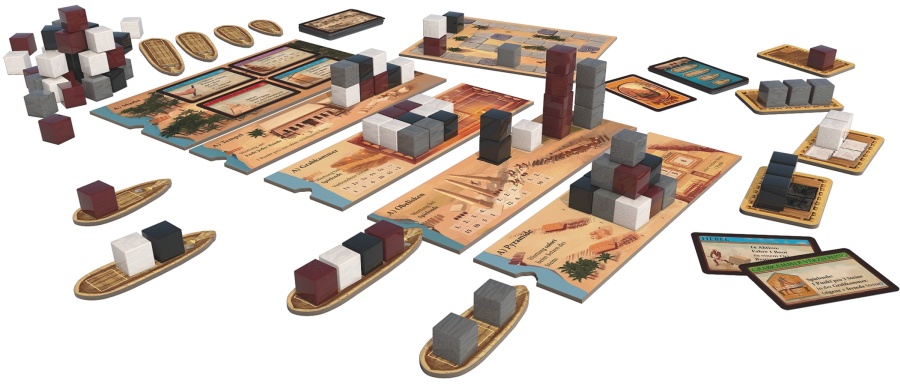 Quinns
: Exhausted from the UK Games Expo, I have slithered up to my desk with a biscuit and a cup of tea to write the news. Huge thanks to everyone who came along to our live shows, played a part in our live review or witnessed our epic game of Question Wood Toy Folds High. If you weren't there, not to worry! All will be posted on this site in good time.
As for the spicy slivers of news I'll be dishing up like a powerful dad, we begin with the announcement of 2016's Spiel des Jahres nominations! A shadowy council of German board gamers has once again met to hand out board gaming's most prestigious award, and the only one that can multiply a game's sales 100 times over. But this year we've played all the nominees!
I wonder what we shall think...
pokéballs, grappling hooks, rebirthing containers, deluxe guests, surprise elvis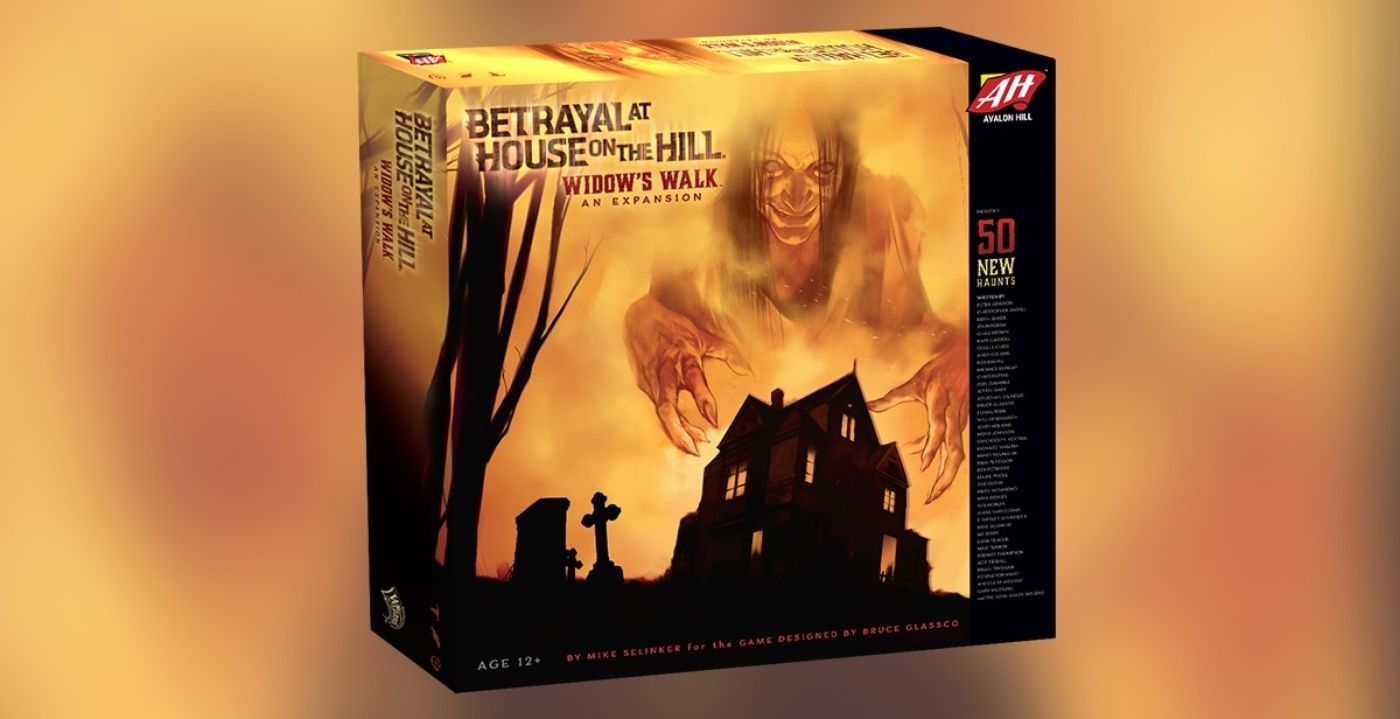 Quinns
: What's the world coming to? It's Expansionanuary in May!
This week we've got news that all sorts of SU&SD favourites are getting improved and expanded, starting with Widow's Walk, an expansion for bizarro horror movie simulator Betrayal at the House on the Hill. The spooktacular new box will add 50 new haunts, 20 new rooms and lots more.
And that's not even the best bit. Let me walk you through why this announcement totally blindsided me.
dendans, singles, teams, toddlers, overlords, narwhals, couples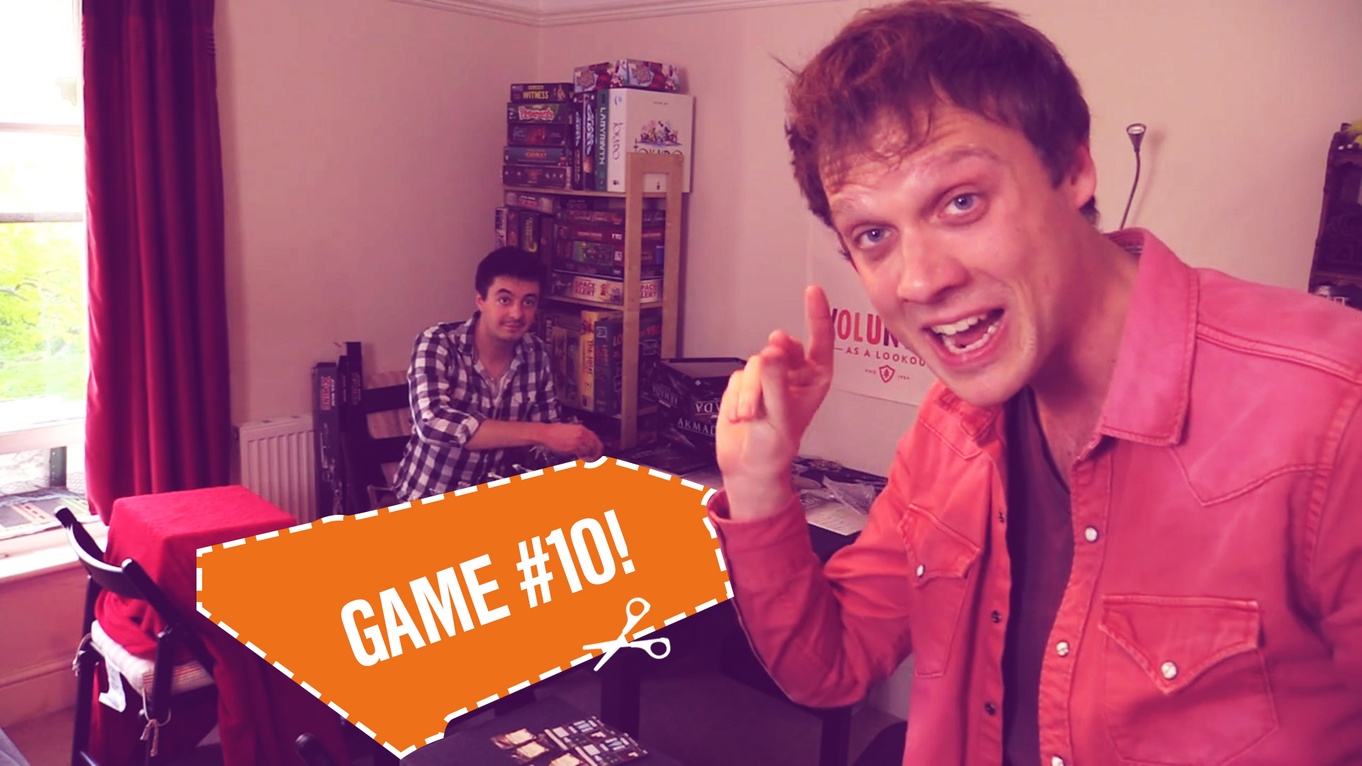 Operator
: I WANT TO LOOK AWAY
Quinns: DON'T LOOK AWAY
Operator: IT'S... TOO... BEAUUUTIFUUUL