you must mmm the slurp, gather your batteries, and most importantly, blurp
My goodness. We always say this, but... have we 
ever
had so many luminary board games on one podcast?
In this episode, Matt and Quinns discuss the twin games of Cockroach Salad and Cockroach Soup, a discovery so exciting that Quinns has since hunted down all of Drei Magier's "Ugly Animals" games. The pair then move on to chatting about the wicked worldbuilding of Neon Gods, the dexterity magic of Men at Work, the small-form joy of Targi, the BEHEMOTH box that is Lisboa, and finally their game of the podcast, Blackout: Hong Kong.
We also answer a particularly tricksy question from our mailbag. If Chess had never been invented, how do we think it would be received today?
Enjoy, everybody!
abstract plasticts, united biscuits, pipin' my oil about the place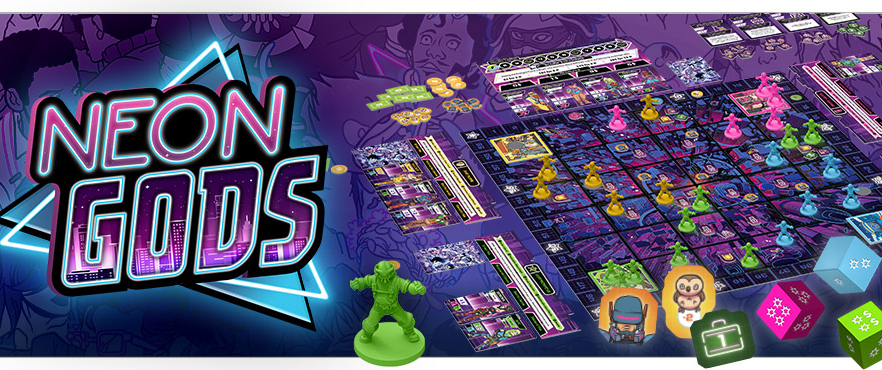 Paul
: Quinns, what is it that you have there, under one of your many board gaming arms?
Quinns: What, this? This little thing under my tertiary limb? Why, it's only the latest announcement from Plaid Hat games, their fancy new Neon Gods. Doesn't it look pretty, Paul? Doesn't it look like an imaginative cross between roller derby, cyberpunk and Adventure Time? Doesn't it also look… CURIOUSLY FAMILIAR?
Paul: ...!!
Quinns: Ha, you've figured it out, haven't you? Yes, I believe that Neon Gods is nothing less than the mutant child of early Plaid Hat classic City of Remnants, a game we were delighted by all the way back in 2013.
quinns at the oscars, paul in a gang, alien offices, rare husbands
We don't want to tell you how to live your life but you might want to put on a tie or a string of pearls or BOTH before listening to this 
very classy podcast.
The results of the inaugral Pearple's Choice Awards are in and noteworthy hosts Paul Dean and Quintin Smith discuss the games that won Best Expansion of 2016, Best Reprint and (of course) Best Game. They chat about some old classics they've played over the festive season, like City of Remnants and Galaxy Trucker. Finally, they want to tell you about a folk game that's come all the way from Peru.
2016 has been a spectacular year for board games and once again, next year looks even more exciting. This can't be sustainable. Or can it?
winning, cusping, leading, gangbusting, shepherding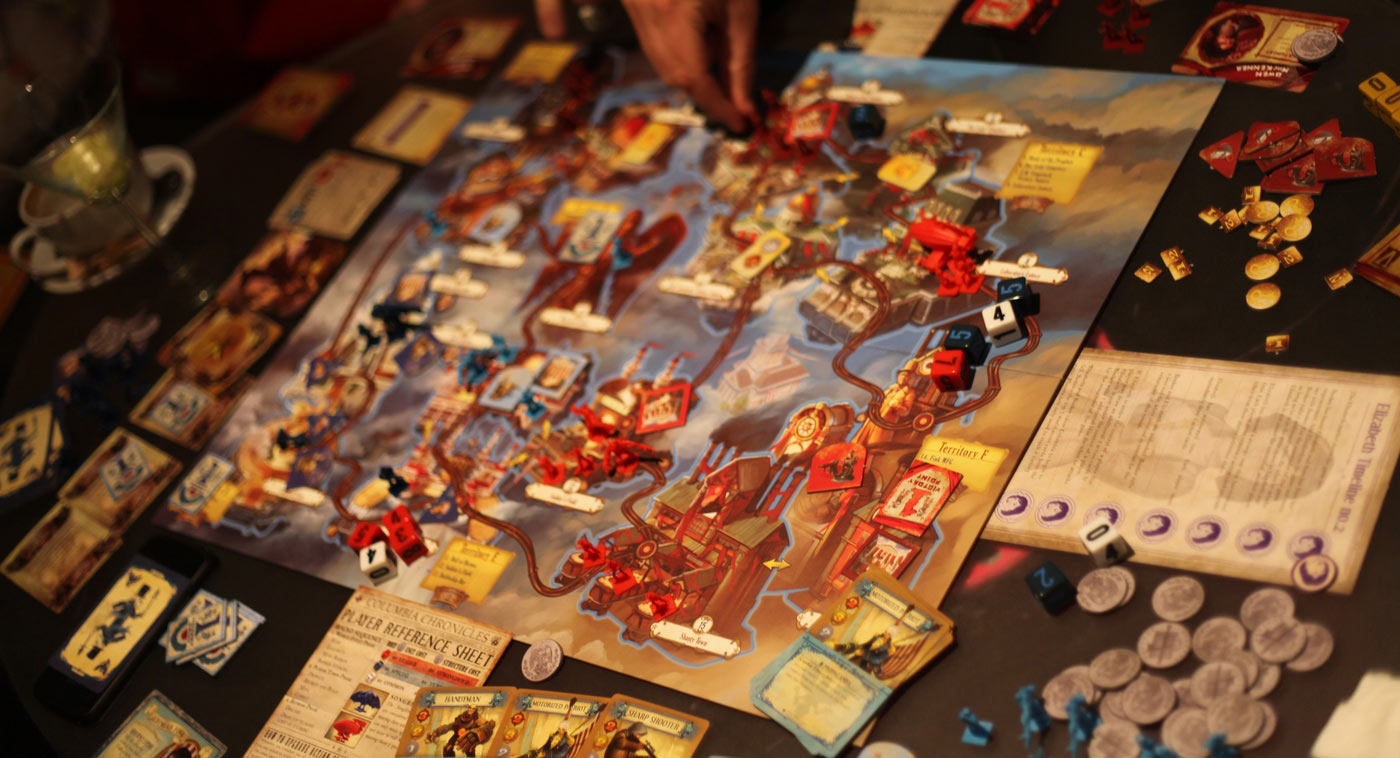 [Everybody likes Colby Dauch. After starting Plaid Hat Games at the ripe age of 27 with a game of his own design, he's managed to publish one very interesting game a year (from different designers) in each of the four years since, and has grown from Heroscape fanboy to capable and committed entrepreneur -- a transition that many designers-turned-publishers make with far less aplomb.
With the publication of BioShock Infinite: The Siege of Columbia, Dauch's young company is suddenly much higher -- brighter? -- on many more radar screens. We sent Actual Journalist Mark Wallace to find out what makes Colby such a nice guy. Instead, he came back with this interview.]
Mark: I want to jump right in by mentioning BioShock. You've just released the board game of the hit video game. It looks like you're sitting on the edge of what could be a huge mainstream success. How does that feel, to go from being an unknown publisher four years ago, to shepherding one of the coolest, most high-profile game franchises into cardboard?
Colby: It's pretty shocking. The interesting story there is that they approached me. That they sought out a board game rather than being pitched on it means that they know about this world, and they're into it. Video gamers is a growing market for board games, so a project like this is right there in the sweet spot of growth for the industry. To be a growing company and be right where we feel the cusp of that growth is of course immensely exciting.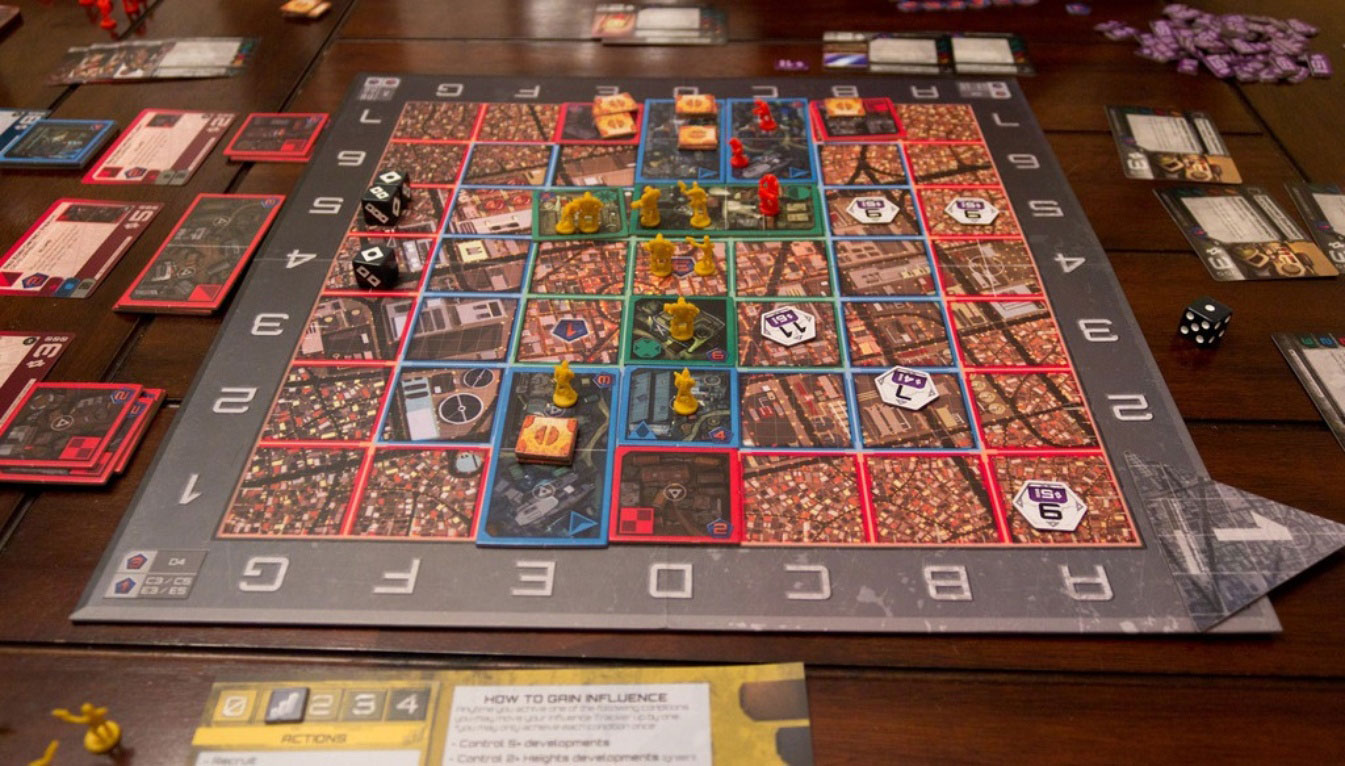 Quinns
: Morning, peaches! How are you doing? Summer's arrived here in SU&SD's sacred city of London, and that means... something, to some people, probably. Not to us, though! We're still indoors, searching for the world's best board games. Just a little sweatier.
Game Bugle bring us our first story, an official design diary of the gang-tastic City of Remnants, which we reviewed just last month. Some really neat stuff in there from new designer Isaac Vega, including the pearl of wisdom that the hardest part of any board game design is the very final round of playtesting, where the bones of many an unpublished game can be found.
That's not my favourite story this week, though. I just needed something pretty for the header image. Get ready for THIS:
sticky biscuits, sharp teeth, frozen lakes, robot police, f**k the robot police
Quickly! Watch this video! We don't know how long it'll be until (REDACTED) bring down the feed.
This is our review of City of Remnants, a wonderful new release that lets you and your friends duke it out over a fallen city. It's a veritable ball pen full of drugs, robots, guns and grenades.
We're not going to lie. The most remarkable thing in the video is Quinns claiming he grew up "on the streets". AGAIN. What's wrong with him?
hot hot logarithms, salt problems, Now That's What I Call Lachrymose, DANGERGAME, Keira Knightley vs. SU&SD
Oh, no. Having survived month one of the new site, the boys are trying to make their podcast more professional. The result? A regular feature they can't decide on, musical stings they're wielding like cattle prods, and a special guest! Of Brendan.
On the plus side, we're serving up HOT CHATTER about so many new titles! Lords of Waterdeep, Tokaido, City of Remnants, The New Science, Police Precinct, Kingdoms, Netrunner (again), Relic (again), and A La Carte! Which is a cooking game for children from 20 years ago. Sorry.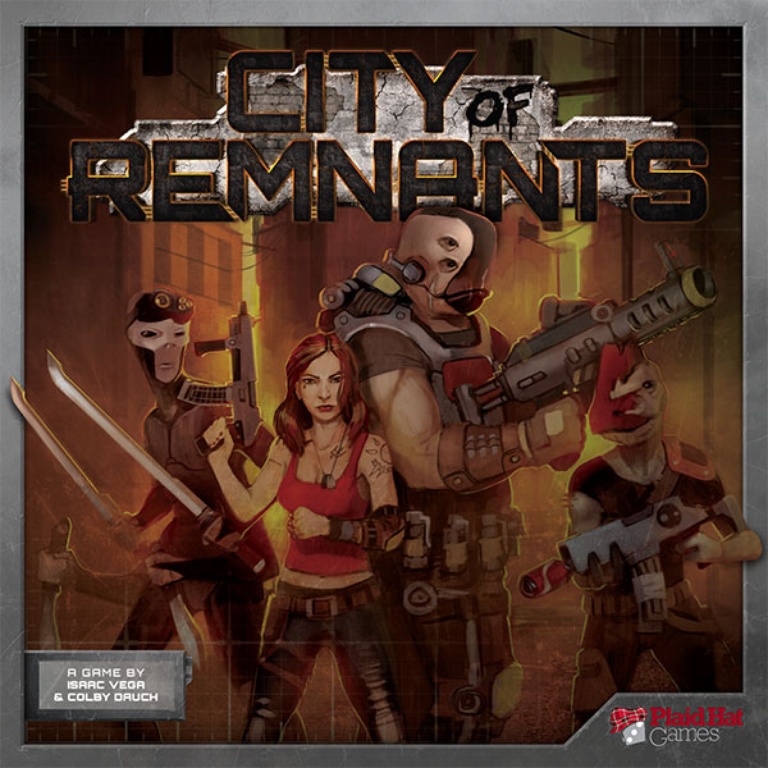 Wage open war on the streets of Gatorum.
Develop your territory with various criminal establishments.
Buy illegal weapons and tech on the black market.
Hire the finest killers, thieves, and scammers money can buy.
Avoid gaining the attention of Yugai security forces.
In City of Remnants, two to four players vie for power in a dystopian world. Many paths to victory lay before you. Bid for gang members who provide a variety of shady skills. Get an edge with weapons and other sundrys from the black market. Build districts that can provide you with advantages, production and income, but beware, because a greedy opponent might sweep in and take over the work of your own hands.
City of Remnants combines strong resource management, auction, and conversion mechanics with spatial tactics, assymetric player powers, area control and direct conflict. A variety of tools, different every game, are at your disposal to build up your gang and claim the city for yourself. But watch out for the Yugai police force, who will meddle with everyone's plans! Create your own path to victory with this outstanding debut game from designer Isaac Vega.
sweaty eggs, hungry hungry horses, CARRIER VS. ANXIETY, quinns' breakfast adventures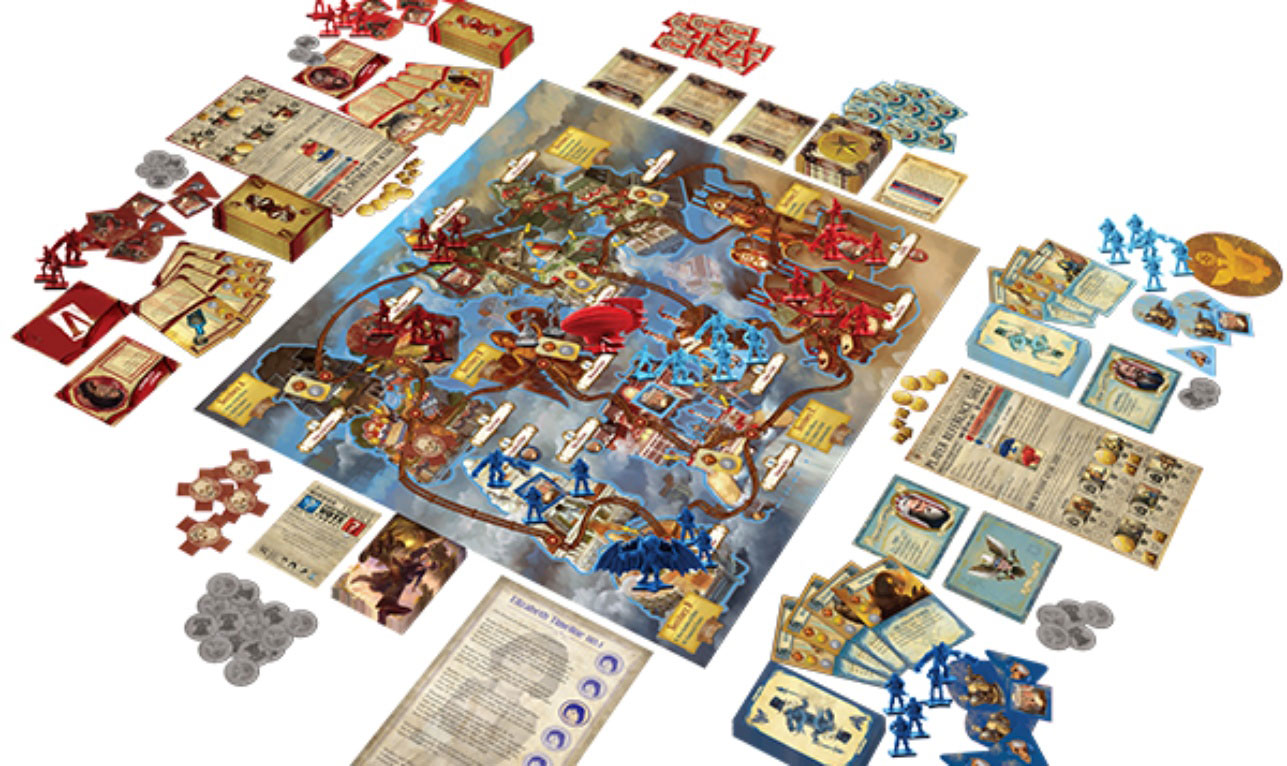 Good morning, trouble! It's Monday. The bad news is you're back at work, but the good news is that so are the world's board game designers! Imagine them all, staring at blank pieces of paper, perspiring faintly like chickens trying to birth unnaturally large eggs.
We start with Plaid Hat Games, who've just let slip a wad of information on their upcoming BioShock Infinite board game, The Siege of Columbia, AND have begun accepting pre-orders for $25 off the retail price. But will it be good, or not-good?! We just don't know. The designer, Isaac Vega, has two games coming this year from Plaid Hat, this and the dramatic-looking (and sounding) City of Remnants, but has yet to ship anything. We'll have to wait and see.